A culturally diverse country in Europe, Spain is brimming with history, scenic landscapes, stunning cathedrals, and mouthwatering Paella. Yes, Spain is so much more than its reputable football clubs. It's definitely easy to fall in love with Spain, especially after meeting the friendly locals and having copious amounts of fun.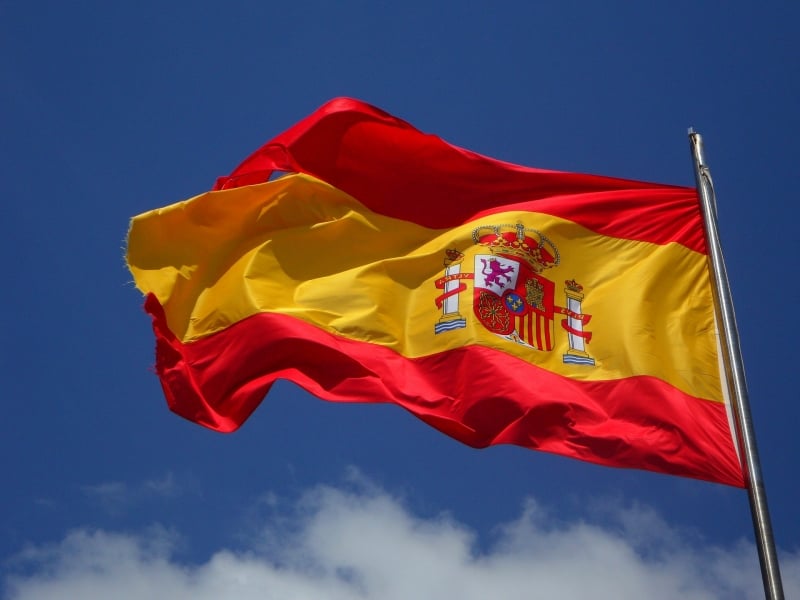 For those of you who are unsure of where to go and what to do in this vast country, we'd like to introduce to you three of its cities: Barcelona, Valencia and Madrid. This 8D7N itinerary will cover you during your sightseeing tour.
Barcelona
Begin your holiday in the romantic city of Barcelona, the capital of Catalonia. This city is known for its jaw-dropping architectural wonders and basilicas which will 'wow' you to no end. You can walk from one attraction to another or simply take the city's public transport which is known to be well-connected and efficient.
Day 1
Casa Batllo
The first attraction to see is Casa Batllo, a quirky building designed by famous architect Antoni Gaudi. This place has attracted many tourists for its outstanding infrastructure and its eye-catching facade which is dotted with irregularly-shaped windows and topped with a unique roof that resembles a dinosaur. You'll certainly be impressed by this special building which has been around for more than a hundred years.
Casa Mila
A short walk from Casa Batllo, Casa Mila is known as "The Stone Quarry" and is another masterpiece by Gaudi. This building is the last residence designed by Gaudi and was actually home to the Mila couple in the past, hence its name "Casa Mila". Now a UNESCO World Heritage Site, Case Mila promises a bewildering sight of unconventional and out-of-the-box architecture.
Gothic Quarter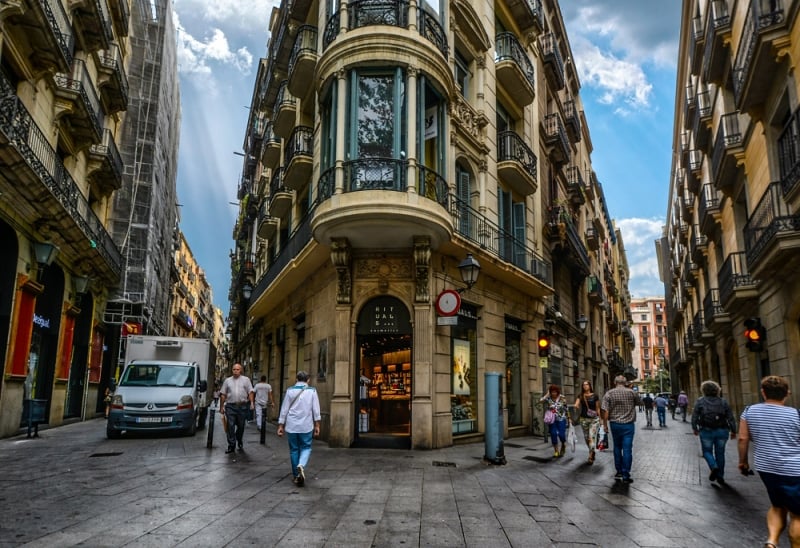 Next, take a 15-minute train ride to the Gothic Quarter for a delightful stroll around the compound. This old city offers you a glimpse of Barcelona's past as you take in the medieval landmarks and the still-present Roman Wall. Walk through narrow alleys and simply soak in the rustic atmosphere as you snap some vintage-looking pictures.
Las Ramblas
The Gothic Quarter is connected to La Ramblas, a street which cuts through central Barcelona. This tree-lined promenade is buzzing with people 24/7 and is worth visiting for the vibrant atmosphere. La Ramblas is filled with souvenir kiosks, flower shops and street performers, entertaining you the entire time you're there. Be sure not to fall into the tourist gimmick by dining there though; La Ramblas is known for its high prices since it's a tourist hotspot.
La Boqueria Market
Right by La Ramblas lies the massive La Boqueria Market which offers anything from fresh produce to the most delicious Spanish delicacies. Here, you will spot floors stained with fruit peel and hear the booming voices of vendors trying to grab the attention of potential customers.
If you're feeling famished after a morning of exploration, order tapas for lunch in one of the countless bars inside the marketplace.
Barceloneta Beach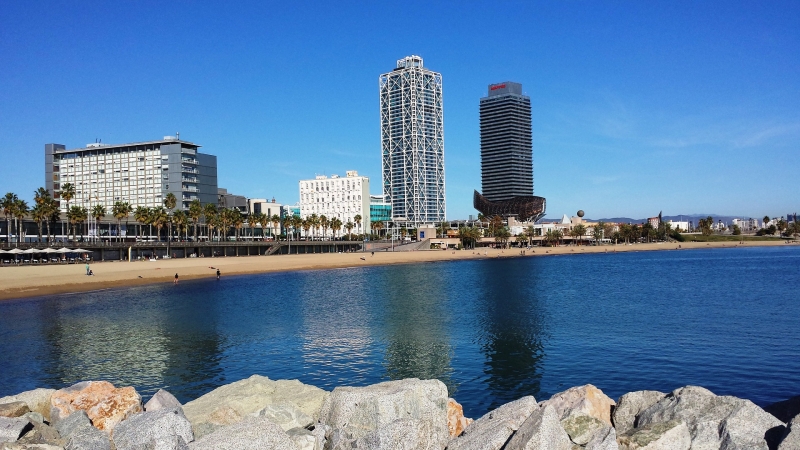 Now that your stomach is satisfied, it's time to soak up the sun at Barceloneta Beach. Close to the city centre and accessible via a twenty-minute bus ride from La Boqueria Market, Barceloneta Beach is one of Barcelona's oldest beaches. It is a popular spot for locals and tourists who'd like to have a sunbathing session in the midst of skyscrapers. Remember to slather on sunblock and if you start getting sweaty, have a splash in the cool, blue waters!  
Bo de B
After all the fun in the sun, it's time for dinner! Bo de B is just a stone's throw away from the beach and it's loved for its affordable food with massive portions. For under 5 Euros, you can get a filling bocadillo that's jam-packed with flavourful meat and vegetables. This humble eatery is populated with locals, a clear sign of original and mouthwatering Spanish food!
Day 2
La Sagrada Familia
Begin your second day in Barcelona on a high note by touring the La Sagrada Familia! One of Barcelona's greatest attractions, this enormous Roman Catholic church is impressive even though it's still in the midst of construction – as it has been for more than a hundred years! Designed by Gaudi, this site which can accommodate over 9,000 people is a work of art that can be appreciated by all. Remember to book your tickets in advance and consider getting the audio guidebook which gives you in-depth information as you walk around the building.
Park Guell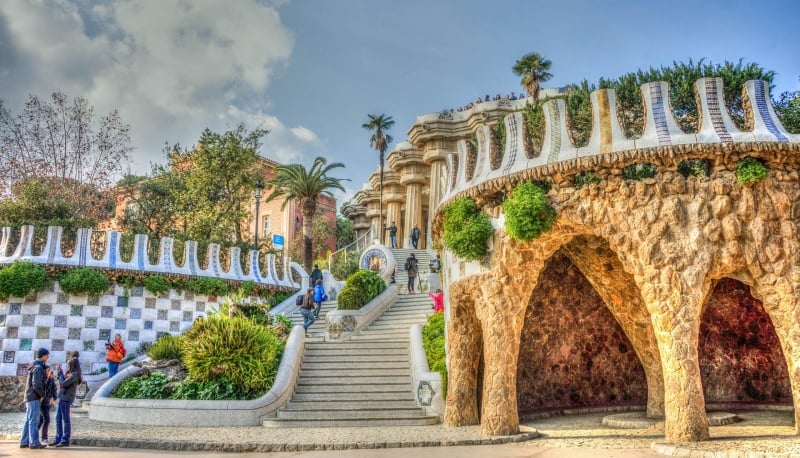 After your tour around La Sagrada Familia, embark on another exciting adventure at Park Guell which is just a 30-minute bus ride away. Yet another masterpiece by Gaudi, Park Guell is truly a world of fantasy. This work of art was initially intended to be a housing estate and its design complements the nature around it exceptionally well. You will need to purchase a ticket to enter certain sections but if you are on a tight budget, simply walking around the free-to-enter part of the park will suffice. Admire the quirky nook and crannies of this land – you won't find anything similar to it in this world!
Gracia
After your time at Park Guell, continue on walking to the neighbourhood of Gracia situated nearby. Gracia is an authentic and off-the-beaten part of Barcelona where you can be a spectator to Barcelona's local lifestyle and culture. Known as the village with cobblestone streets, Gracia is home to many small grocery shops, boutiques and restaurants. Have your lunch in one of Gracia's small restaurants, where you'll be guaranteed a cosy and welcoming atmosphere.
If you're visiting Spain in mid-August, be sure to catch this neighbourhood's Fiestas De Gracia, an annual week-long party with parades and decorations all around the town.
Camp Nou
For all soccer fans out there, it is an absolute must to pay homage to Camp Nou, home to Barcelona FC. Many people dub this as another great basilica of Barcelona, given its large following from all over the world! Walk around the stadium, view the seemingly endless display of trophies, and go on a shopping spree for memorabilia. If you're visiting Barcelona during the soccer season, take the chance to catch a match and watch your favourite players in action. You'll feel the electrifying atmosphere in Camp Nou, which seats a whopping 85,000 fans. For non-supporters out there, drop by anyway and let Barcelona FC pique your interest.
Monjuic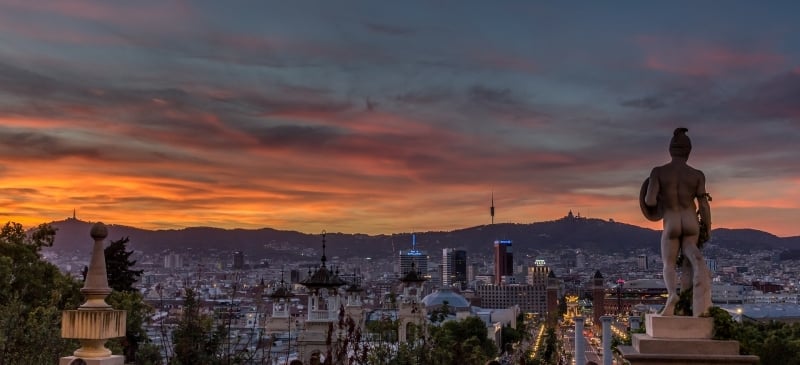 Next, lace your hiking shoes and scale the hill of Montjuic. This hill, which was paramount to defending Barcelona in the past, is the best place for a breathtaking view of the city. Take a scenic cable car ride from the Funicular Station up to Montjuic Castle. The beautiful landscapes take on an ethereal glow during sunset, so time your visit well. If you're ready for dinner by now, there are a couple of nice restaurants up on the hill that you can visit.
Day 3
Montserrat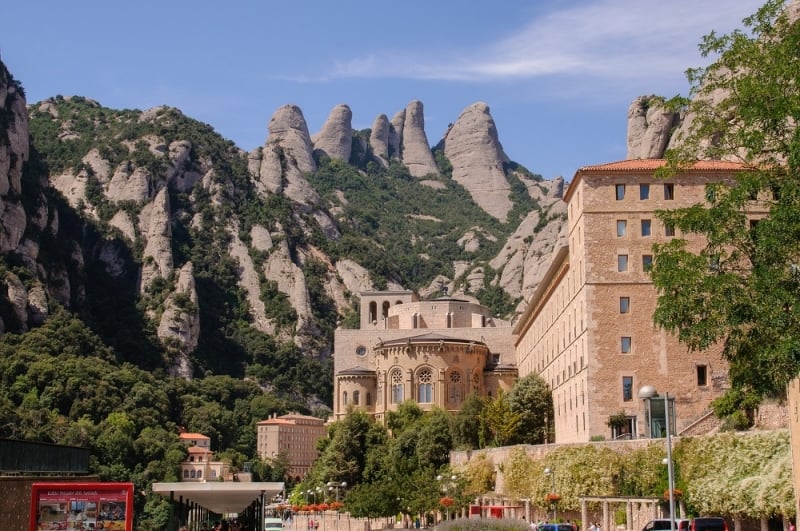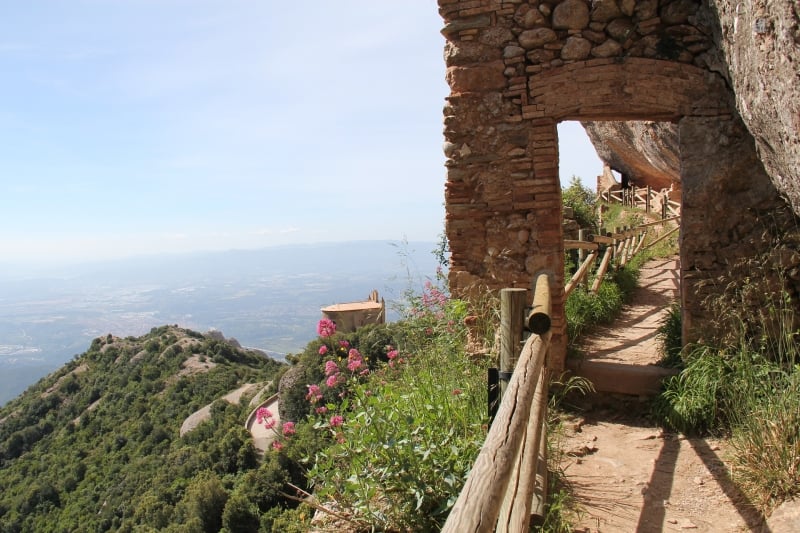 On your third day, make a day trip to Montserrat, a Caribbean Island two hours away from Barcelona. You can get there by taking the train from Barcelona City. For those up for a challenge, hike up Montserrat Mountain and be rewarded with attractive views. Otherwise, you can also take a cable car or train directly up to the peak of the mountain. Covered with verdant mountains and dotted with caves, the area is known to be a haven for nature lovers. It's also a spiritual grounds with many cathedrals and basilicas.
Valencia
Many travellers leave out Valencia from their itinerary but that's a shame because this charming city offers a recluse from the hustle and bustle of more popular destinations. Valencia offers beautiful beaches and historical sights which can be explored on foot or on two wheels. When you're in Valencia, be sure to try some of their local delights, like the horchata and paella, which originate from the city itself.
It takes about three hours to get from Barcelona to Valencia by train. Depart from Barcelona early so that you will have more time to tour Valencia.
Day 4
Bullring of Valencia
Begin your day by exploring the Bullring of Valencia, otherwise known as Plaza de Toros de Valencia. Situated beside the North Station, this Bullring was built in the 1850s and was the site where major celebrations in the city were held. The Bullring of Valencia is now a beautiful piece of art that many come to admire. You can explore the interior of the Bullring which has a seating capacity of 12,000, and dive into its history at the museum. If you are lucky, there may even be a bullfighting show going on in the ring while you're there!
Valencia Old Town
After a memorable time at the Bullring, it's time to explore the Old Town of Valencia. Just a 10-minute walk away, the Old Town is filled with many attractions to experience.
Mercado Central
Your first stop in the Old Town, Mercado Central is one of Europe's oldest markets. You'll find a large variety of food here, from fresh seafood to fragrant spices, and stalls manned by friendly local vendors who are usually willing to chat with tourists and share more about the products on offer. While catching glimpses of the Valencian lifestyle, look out for eateries for a taste of the local delicacies.
Serranos Towers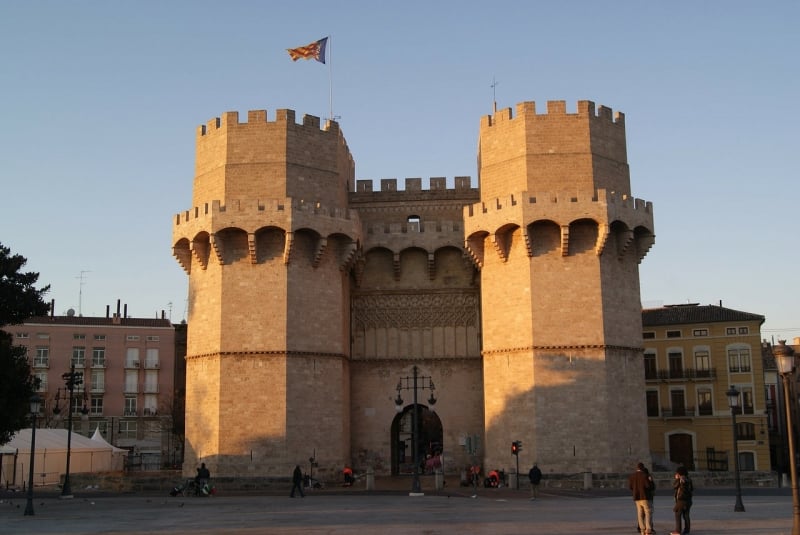 Next, walk towards the Serranos Towers, the only remaining gate out of twelve that formed the ancient city wall. Built in the 14th century, the Serranos Towers was once the main entry point into the city. Walk around its perimeter to appreciate this grand building which at one point of time even functioned as a prison for nobles.
La Lonja de la Seda
Not far away is La Lonja de la Seda, better known as the Silk Exchange building. Now a UNESCO World Heritage Site, this building used to be pivotal in facilitating silk trade between nations in the 14th century. Today, people pay a visit simply to marvel at its breathtaking design, comprising intricate walls and columns.
Valencia Cathedral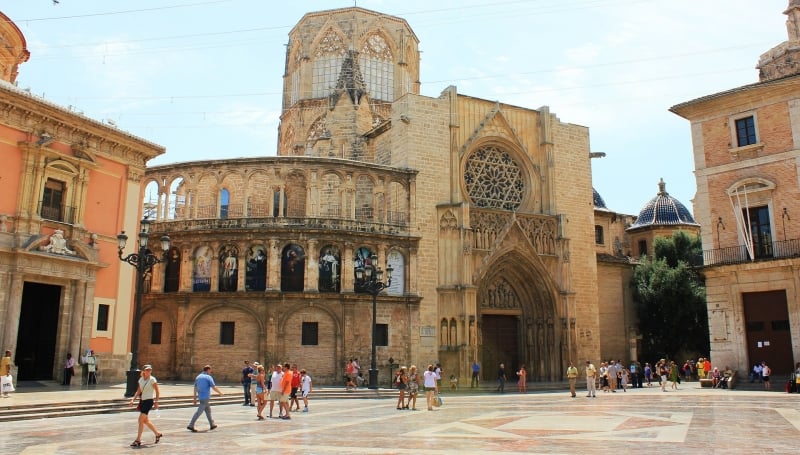 Your final destination for the day is the Valencia Cathedral. This Gothic-style building is admired for its complex carvings and the many spectacular paintings displayed inside. After touring the attraction, climb up the bell tower, the Miguelete, to be blessed with a panoramic view of the lovely provincial city.
Day 5
City of Arts and Sciences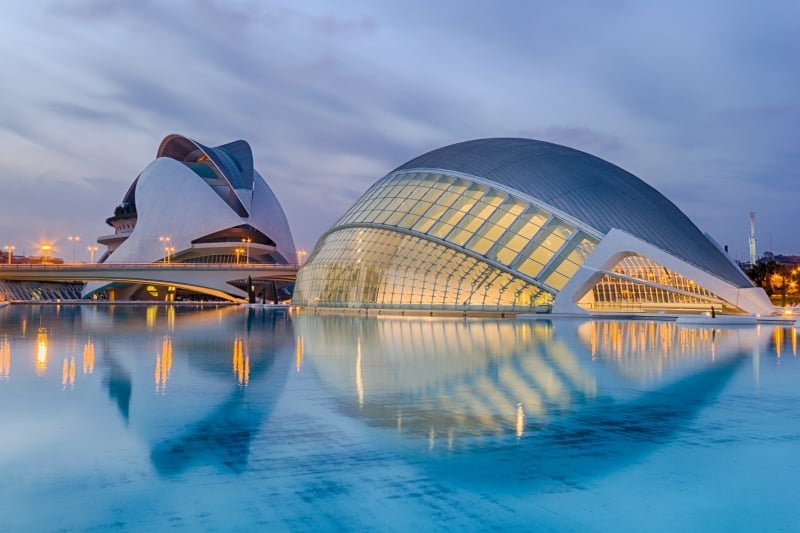 Since the previous day was packed with activities, change the pace and take it slow on your final day in Valencia. Begin at the City of Arts and Sciences, one of Spain's 12 treasures. It comprises five buildings, each offering you a different sort of entertainment. From visiting a science museum to exploring an opera house, your time in the City of Arts and Sciences will be interesting, fun-filled and educational. The many activities to partake in can keep you here for many hours. Take your time roaming around the area and don't forget to admire the stunning modern architecture from the outside as well!
La Pequena Pasteleria de Mama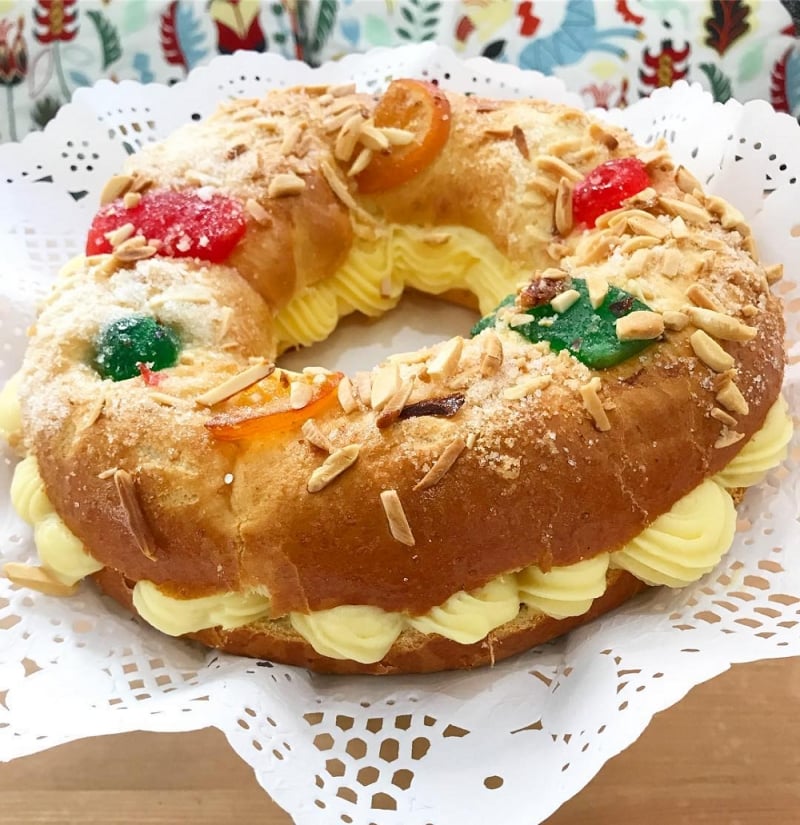 Have your lunch at this quaint restaurant just a stone's throw away from the City of Arts and Sciences. La Pequena Pasteleria de Mama serves a variety of delicious pastries, pasta, bagels and sandwiches. The lunch set, priced at 7.5 Euros, is certainly value-for-money. Complete your meal with the delectable red velvet cake.
Malvarrosa City Beach
After your hearty lunch, rent a bicycle and make your way towards Malvarrosa City Beach which is approximately 20 minutes away. Pick a spot along the one-kilometre shore, lay out your picnic mat, and spend your time taking in a dose of Vitamin D. It's a fantastic place to relax and recharge after days filled with activities.
Casa Isabel
End of your time in Valencia by tucking into the sumptuous paella! A traditional restaurant located by Malvarrosa City Beach, Casa Isabel is well-liked among Spanish locals. This is the place to have a taste of Valencia's heavenly paella. The most popular dish here is the seafood paella, and you can savour every bite while enjoying the calming sea breeze.
Madrid
After nearly one week into your trip, it's finally the time to tour the capital of Spain, Madrid. The most populated city in Spain, Madrid has a buzzing nightlife and a thriving art scene. It's also filled with idyllic parks and gardens to explore.
From Valencia, take a two-hour train ride to the city of Madrid.
Day 6
The Royal Palace of Madrid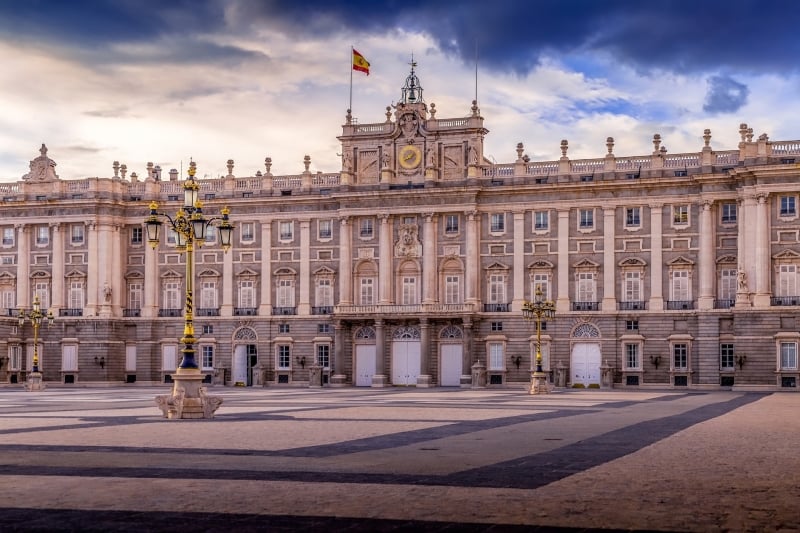 The biggest palace in Europe, Madrid's Royal Palace holds official state functions of the country. It was constructed in the 17th century and is now open for visitors to learn more about Spain's royal history. In the Royal Palace, you can walk through the armoury exhibit which has pieces dating back to the 15th century. You can also peruse through some of the 3,418 rooms, including bedrooms and banquet rooms. Check out the beautiful interiors made of marble and mahogany, as well as the display of art pieces too!
Park de Oriente
Located behind the Royal Palace, Park de Oriente offers a tranquil space to take a pause. Well-trimmed bushes and a variety of flowers line the paths. In the summer, this is a great spot to beat the heat.
La Almudena
After that break, walk ten minutes to La Almudena, a stunning cathedral known for its neo-Gothic style. While this church was set to be erected in the 14th century, works were only properly finished in 1993, more than 500 years later! Take a tour around the compound and within the building for a close-up with medieval architecture and beautiful mosaics. There's also a museum open for visitors who are curious about the long-standing history of the cathedral.
Socarratt
Have your lunch at Socarratt, a popular restaurant located right by the cathedral. Specialising in Spain's national dish, the paella, Socarratt offers a variety of flavours. Properly satisfy your cravings for paella here; they have options ranging from seafood to vegetarian. After that, drop by the nearby Zuccaro, a fantastic gelato store. Even if you are not a fan of vegetables, try their special which is infused with ingredients like basil and celery. You might just be won over! Vegan options are available here too.
Plaza Del Callao
Walk to Plaza Del Callao, a street which cuts through the centre of Madrid. Known as the mini New York Times Square, this place is always bustling with people. While it isn't brimming with things to do, Plaza Del Callao is a great place to enjoy a stroll or people-watch amid tall buildings and massive billboards.
Gran Via
Ready to shop till you drop? Right by the plaza lies a street teeming with the most popular retail shops that will certainly make your eyes glimmer. This is where you can find the largest Zara branch in the world and also many other luxury brands like Gucci and Hermes. Spend your afternoon in this shoppers' paradise snatching up apparels and taking advantage of the best deals.
Mu! El Placer De La Carne
If you're feeling ravenous after the shopping spree, go ahead and indulge yourself in skillfully prepared steak at Mu! El Placer De La Carne. This restaurant is extremely popular for its jaw-dropping and mouthwatering steak that is cooked to perfection. For under 10 Euros, customers can get a flank steak with chips. Affordable and delicious, a meal here is a must for meat lovers.
Temple of Debod
End your day in Madrid by visiting the Temple of Debod, a twenty-minute train ride away. This temple, which was a gift from the Egyptian government, holds special significance to Madrid. Walk around as you admire the ancient ruins and better still, catch the sunset from this prime location!
Day 7
El Retiro Park
This charming park in the heart of the city is one you certainly shouldn't miss when you're in Madrid. Among all the parks present in Madrid, El Retiro Park is the most majestic and impressive one. It's home to some 15,000 trees so you can expect to be fully surrounded by nature. Spend half of the day here just relaxing or having a picnic as a Spanish local would. If you'd like to get active, rent a boat to paddle around the man-made lake in El Retiro Park. You can also take a look at the many attractions here including the Crystal Palace and the Statue Walk.
Plaza Mayor
After a retreat into nature at El Retiro Park, join back the crowds by taking a 15-minute train ride down to Plaza Mayor. Built during the Habsburg period in the 1500s, this building used to be homes to the Spanish people. Walk the perimeter of the plaza and pass by the 237 balconies attached to the symmetrically-built building.
Mercado San Miguel
Just a two-minute walk from the plaza, Mercado San Miguel is yet another great place you must visit. This market may well be Madrid's best market. Known for its glass and iron architecture, the exterior of the market already proves to be such a sight for visitors; well, wait until you enter!
You'll be treated to a myriad of products worth perusing through. In particular, the gastronomic delights, from tapas to wines, should be sampled. Yes, this is your dinner stop for the day. If you're not sure what to try, have a taste of Madrid's signature food: the calamari sandwich. Don't be deceived by how simple it sounds and looks; you might just be craving the calamari sandwich for years to come. This market also sells fresh produce for locals, including fruits, vegetables and meat.
Day 8
Toledo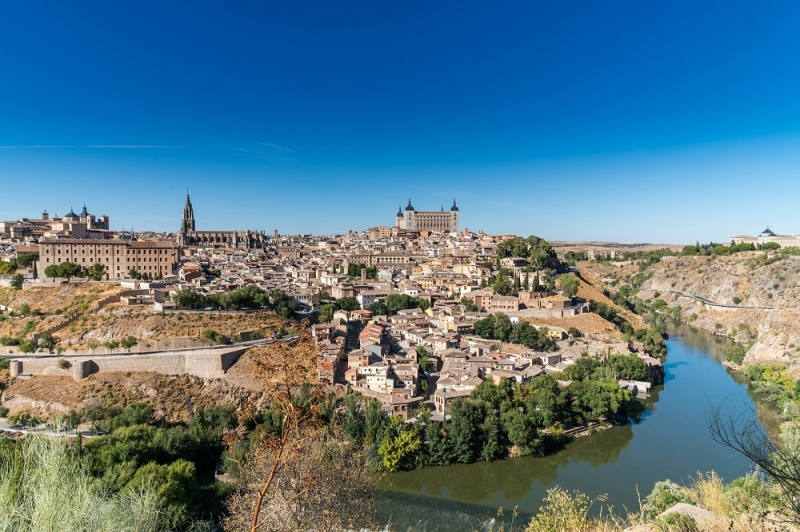 End of your short Spain trip with a bang by taking a trip to Toledo, the capital of Spain in the 1500s. A half an hour train ride from Madrid, this city is an ancient site situated at Castilla La Mancha, overlooking the Tagus River. Historically, Toledo is where Christians, Muslims, and Jewish people coexisted peacefully. Aligned with that, you can find mosques, cathedrals, and synagogues in the city. After visiting the religious sites, savour traditional foods that you can't taste anywhere else in Spain. A great place to have delicious stews is La Abadía Cervecería Artesana, which offers set meals such as one called El Greco for 12 Euros.
So there you have it – eight days of explorations in the land of Spain. This country has so much to offer, so come with a curious eye and an open mind. After your trip, you might just find yourself returning to Spain for more!