Most people wouldn't consider Antarctica a vacation destination. I mean, why travel to the coldest and driest continent on Earth? Why put yourself in an igloo with penguins for company, when you can soak up some sunshine on the beaches of Thailand?
But don't let these worries deter you from making the journey! It definitely won't be easy, with rough seas and long cold nights to endure. The payoff, however, will be well worth it! Breathtaking glaciers, frozen lakes and snow-capped mountains are only examples of what await those brave enough to set foot in this secluded region.
So how does a traveller get started on his or her journey to Antarctica? Well, here's a list of things for you to take note of when planning your memorable trip to the South Pole!
Plan out the most convenient means of travel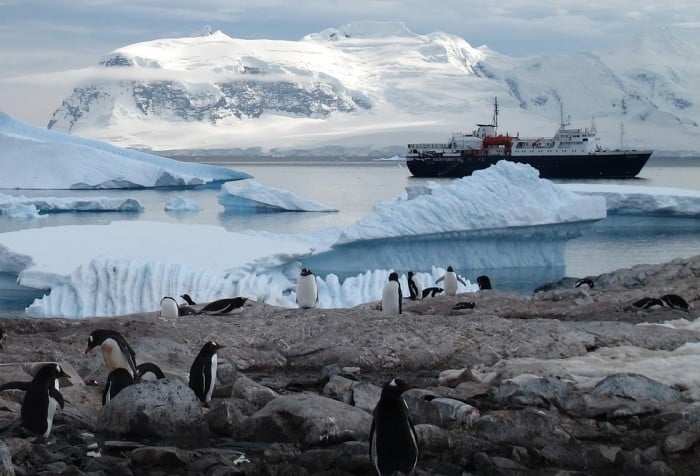 There are a few ways for a person to achieve their journey to Antarctica, and the most common one involves a cruise ship. The main ports where these cruises sail off from are at Ushuaia and Tierra del Fuego in Argentina, Punta Arenas in Chile, Bluff in New Zealand and Hobart in Australia.
Find a suitable travel operator and learn on how exactly you'll be travelling to the southern pole! Take note on the passenger capacity of your ship. A large cruise ship will mean that your cabins will be comfier and the amenities more agreeable, but land visits may be limited or even restricted, due to guidelines on how many tourists can be on the shore at a period of time. A smaller ship can bypass that, with the crew accompanying and guiding you to the best spots in Antarctica, but don't expect fine dining and cushy beds on board!
A straightforward approach would be to opt for a fly-cruise package. A plane ride to King George Island, located close to the northern tip of the Antarctic Peninsula, would entirely remove traversing the notorious Drake Passage from your itinerary. Upon landing, you can hop on a cruise ship here that will take you to the mainland. While this means that you'll come up close with the amazing icy landscape and wildlife much faster as compared to a full cruise experience, you'll also be forking out significantly more (about $4,000) for this convenience!
Do make sure that your chosen operator is a member of IAATO (the International Association of Antarctica Tour Operators), as they will follow strict guidelines for a safe and environmentally friendly voyage through the continent. The crew on these expedition vessels are experienced with the frozen conditions and other safety issues, meaning that you'll be in safe hands throughout the journey!
Be absolutely sure on your budget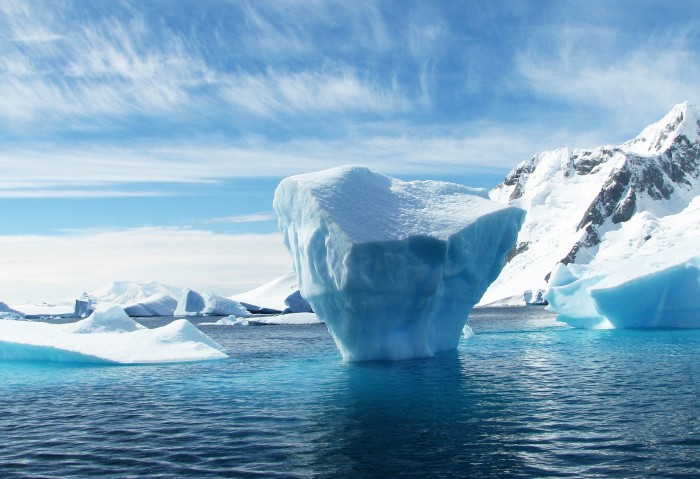 Travelling to Antarctica it not going to come cheap. It's not a backpacker destination, nor a place for those looking to scrimp on expenses. Be prepared to cough up at least $6,000 for the cruise cabin alone, and that's during low season! Add the plane transfers, as well as temporary accommodations at stopovers and other miscellaneous charges, and you're looking at almost $8,000 per person.
You might be able to get some cheaper bargains by booking a last minute deal to Antarctica at the port town of Ushuaia via e-mail through one of their travel agencies. It's possible to grab a suite cabin around the $3,000 – $4,000 range if you're lucky enough. This all depends on availability, so be sure to constantly check as the tour dates grow closer if you're adamant on saving some cash!
Alternatively, tourists can pay to board support ships that make regular routes to resupply the few inhabitants of Antarctica. The Marion Dufresne II offers a small number of tourists to book passage on board their month-long voyage that ranges about $6,000 – $9,000, bringing their guests to Antarctica and other remote places on Earth. Other vessels such as Aurora Australis and L'Astrolabe have also recently followed suit in August last year as well.
Choose the right time to visit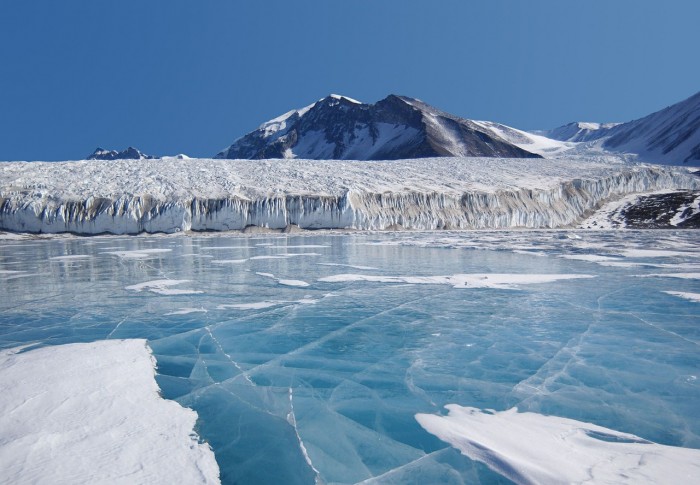 The tour season for Antarctica is during summer in the Southern Hemisphere, from November to March. The other months of the year are often off-limits to travellers as the weather conditions become extremely cold and dark, even during the day. The ice packs begin to freeze, making it hazardous for sea vessels to navigate through the frigid seas. Although it's not impossible to travel to Antarctica out of the tour season to avoid the tourist crowd, most of the wildlife will not even be there waiting for you when you arrive on the inhospitable shores!
If you're a big fan of penguins, then these few months during the Antarctic summer will be a treat for you! The mating season in November will see plenty of penguins and other native birds flocking onto shore to find a potential partner for their nests. Alternatively, drop by later during December and January, when you'll get to catch the chicks hatching from their eggs and being nurtured by their proud avian parents. If whales are more of your thing, then you'll be happy to know that they're a common sight during February and March!
What to actually do when you're there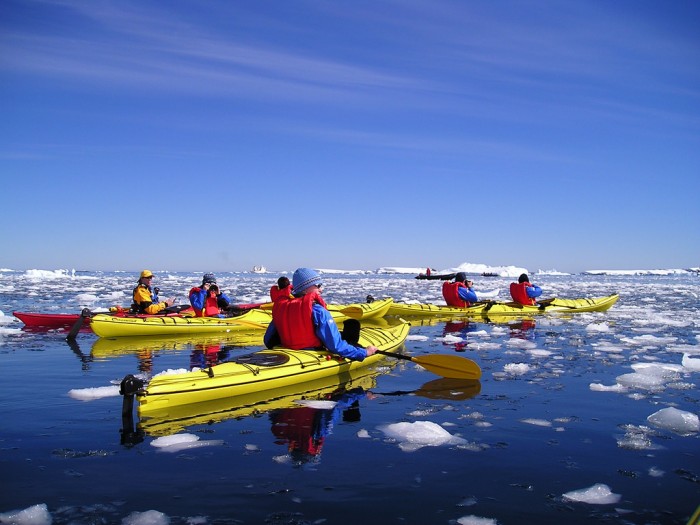 Image credit: Barry Thomas
So after roughing it out in the harsh seas, enduring the bitter cold, and slogging yourself to shore from the zodiacs, you've finally made it to the Antarctic shore. After that initial joy wears off, you might be wondering, what now? Surely the amount of money you've spent didn't amount to you staring at the bleak white landscape in front of you for the next few days!
Don't worry, there's more to Antarctica than simply watching the ice flows. The main attraction would be the diverse wildlife. You'll find all manner of seals, penguins and albatrosses in their home habitat. You can also opt to take a dip in the natural thermal springs (yes, there are hot thermal springs in Antarctica) at the crater lake in Deception Island, named for the hidden active volcano that lurks underneath the island. Other than that, you can explore the ruins of past whaling and research stations, or gaze at the clear night sky without any interference from artificial light sources!
As for those who're looking for something more extreme, how does kayaking in the Antarctic waters sound like? The gentle waters at sheltered bays are perfect for anyone, even to those who are unfamiliar with kayaks but are willing to learn. For the more experienced, venturing out to more open waters is permissible if you prove that you can handle yourself. You'll increase the chances of watching a surfacing whale, or curious seals swimming alongside you, but it's highly recommended to bring an experienced guide for safety measures!
Know your physical limits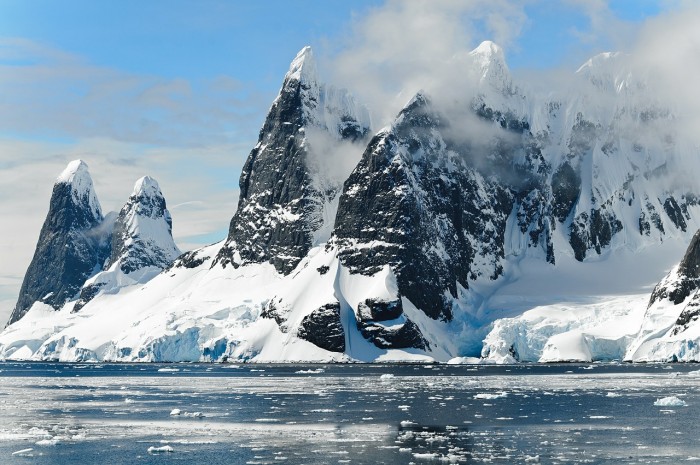 The journey to the Antarctic is not for the faint-hearted. Crossing the waters around the Drake Passage, which lies between South America's Cape Horn and the South Shetland Islands of Antarctica, will prove daunting to those inexperienced with the temperate mood of the sea.
Even if your itinerary skips this rough sailing via plane, you'll still need to be capable enough to get in and out of zodiacs (motored powered lifeboats), as these vessels will be your primary means of travel around the frozen land masses. Once ashore, the uneven and slippery icy terrain will require a certain amount of dexterity to navigate across as well!
Another thing to note is that a trip to Antarctica may vary in terms of medical facilities. There will always be a doctor or a medic on board a ship, or in one of the national bases scattered across the continent, but they might not be well prepared to handle specific conditions. During an emergency, it may take a few days to send the afflicted tourist to the nearest city port for proper treatment!
To avoid any unnecessary complications, make sure to contact the tour company you've engaged and discuss your medical issues with them before the trip!
Pack the right things for your journey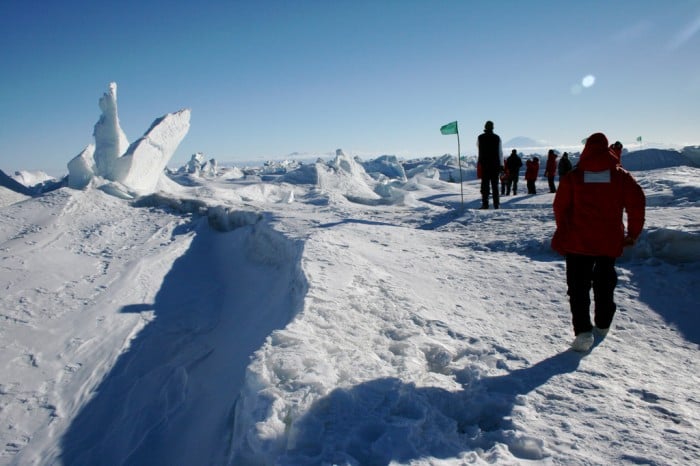 Image credit: Eli Duke
Thermal gear is key, right down to your undergarments. You're headed to Antarctica, where temperatures are likely to remain below freezing point even during summer, so make sure you have your layers down right! Wear a warm base layer, tucked in with an insulating layer of fleece or parka top, and rounded off with a warm, waterproof outer jacket and trekking trousers. Make sure you are equipped with a good pair of ski gloves and winter headgear. Don't underestimate the effects of the biting cold wind on your fingers and ears. Water resistant boots with proper gripping soles are also a huge plus, as you don't want to be sliding and tripping like a baby penguin while you're ashore!
Other things to consider would be binoculars, or a camera with a decent zoom function, to catch the whales splashing in the distance. A good pair of polar sunglasses also helps, as the UV rays from the sun may be quite intense for the naked eyes to endure. Lastly, pack seasickness pills if you're prone to motion sickness during cruises.
Combine your trip to the Antarctic with exciting destinations along the way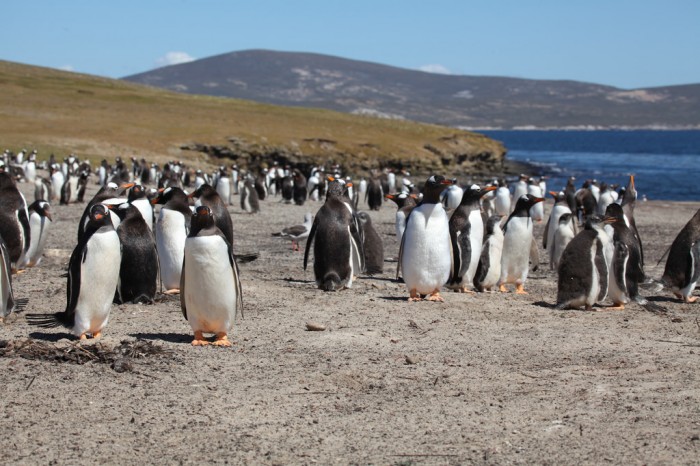 Image credit: Liam Quinn
Many tour itineraries do not just include the Antarctic, but other tourist destinations as well! Popular stopovers for tourists heading to Antarctica include the Falkland Islands and South Georgia, where you'll get to enjoy natural beauty and spectacular wildlife. You'll be hard pressed to find another opportunity to visit these remote locations again, so make the best out of the trip and drop by these parts when you can!
The ports and cities that you come across during your flight transfers don't also have to be just simple stopovers! Consider spending a few days at Buenos Aires, the capital of Argentina, where you can take a lovely walk around the urban park of the Bosques de Palermo, or take in the sights of the Basilica del Santisimo Sacramento, a French-style church built in 1916.
After that, head over to Ushuaia, which serves as the departure point for most Antarctic cruises. Should you find yourself a little earlier than expected, the Parque Nacional Tierra del Fuego, a national park located at the country's southernmost tip, is only an hour's drive away from the busy port town. What better way to spend your spare time than with a serene journey around beautiful lakes, valleys and lush forests?
With this list, you'll be more than ready to plan for a proper trip to the Antarctic! Don't be intimidated by the remoteness or the size of the budget. As long as you've prepared thoroughly in advance, the only thing you'll need to worry is whether your white woollen parka will make you look like an Eskimo in your all those photos that you'll be taking!