As the coronavirus pandemic still looms over most of the world, our economies are facing a very difficult time not only because of city lockdowns and a temporary halt in businesses, but also because the travel industry has reached an unexpected roadblock. International travels have significantly decreased, and some airlines are facing sticky financial crises, so much so that flight attendants and pilots alike are being laid off. As for tourist destinations? Empty with not but wasted potential. 
We know for a fact that tourism makes up a valuable percentage of a nation's GDP every year; and even though we're in the midst of a pandemic, concerns about the economy are of course still valid. Hence, western countries came up with the idea to establish "travel bubbles", also called "travel corridors" or "corona corridors", as you might read in some reports. So, what exactly is a travel bubble and why all the buzz on the Internet? It's simple, really.
What are travel bubbles?
The term "travel bubble" was coined by Baltic states who started this seemingly new travel trend. Basically, a travel bubble allows partnerships between near or neighbouring countries that have had great success in limiting the onslaught of the COVID-19 pandemic within their borders. These countries would then open their borders exclusively to each other so as to rekindle international tourism between them, knowing that the safety of their people from the virus would be assured.
Needless to say, the prerequisites for a country to be a part of a travel bubble are the following: low count of COVID-19 cases, high rates of recovery, and sufficient capabilities in hospitals, testing, and tracing capacities. 
Let's take for example the statistics of the following Baltic states who pioneered this idea: Estonia, Latvia, and Lithuania. 
As of writing, Estonia has 1,834 confirmed cases and 1,552 recoveries. On the other hand, Latvia has 1,053 confirmed cases and 741 recoveries; while Lithuania has 1,639 confirmed cases and 1,165 recoveries. None of their death tolls even reach 70. With these numbers, travel bubbles don't sound risky at all, do they?
When the rest of the world got word of this initiative that could ultimately soften the blow to injured economies, more western countries followed suit. To date, Croatia, Slovenia, and the Czech Republic have created their own travel bubble. Austria and Germany are also set to reopen their borders to each other in June, and plans to include Switzerland, France, and Liechtenstein are on the table. Unsurprisingly, New Zealand and Australia are also considering to start their own travel bubble while other borders are still closed. While European and Oceania countries are slowly easing travel restrictions among themselves, certain Asian countries are trying to emulate the move. 
Can Asia pull off travel bubbles too?
South Korea and China tried their hand at creating a travel bubble on 1 May. However, they're taking it pretty slow as they only allowed it exclusively for business travellers. This travel bubble is still ongoing, with the condition that business travellers test negative for COVID-19 before they enter either China or South Korea. 
Speaking of South Korea, it seems like the Land of the Morning Calm is more ambitious in establishing travel bubbles compared to its Asian neighbours. As of writing, there are reports that South Korea plans to extend its travel bubble to Vietnam, Hungary, Poland, and Kuwait. Both South Korea and Singapore are also in talks with Australia about extending their travel bubbles, but these negotiations are at their very early stages. 
It's not that easy…
That said, travel bubbles won't work swimmingly for every scenario. Aside from needing a low number of cases and a high recovery rate, a country needs to assure its prospective partners that they report accurate data and analysis. Likewise, prospective partners need to have a lot of faith in said country's safety protocols post lockdowns if they're going to allow their people to cross borders.
It's also significant to note that the Italian Minister of Foreign Affairs even criticised the idea of travel bubbles when the concept began to proliferate in Europe. "It's against the spirit of the European Union," Luigi Di Maio said. If this notion of discriminatory agreements could bear fruit in Europe, travel bubbles could just as easily disrupt tourism relations in the orient. The Association of Southeast Asian Nations (ASEAN), for example, is composed of countries that have striking differences in their confirmed COVID-19 cases.
Countries like Vietnam, Cambodia, and Myanmar are at the safer end of the spectrum, while nations like Singapore, Indonesia, and the Philippines, are at the opposite end with worrisome numbers. Throughout the years, these ASEAN countries have depended on one another to boost their tourism. Inviting any chance of unequal treatment, like what is feared in Europe, might turn foreign relations sour. 
But travel bubbles are temporary and it's better to start somewhere!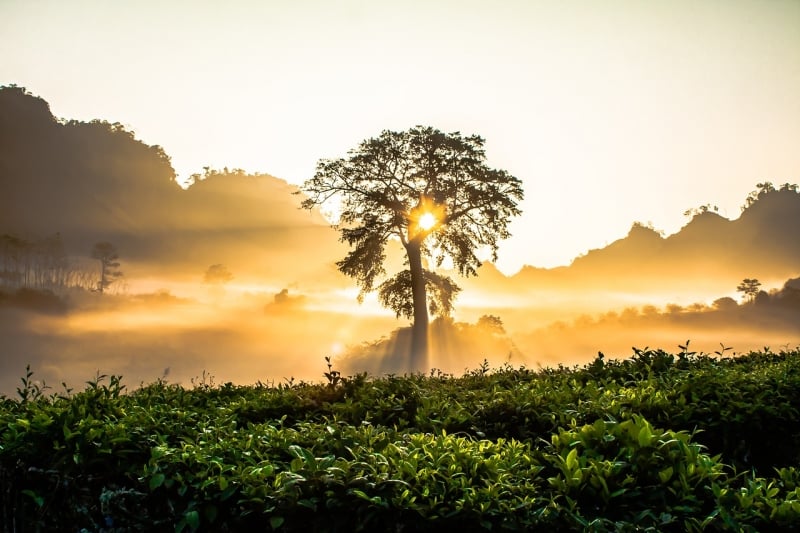 A travel bubble doesn't need to be an end in itself. It is, of course, a temporary solution to cushion the economic dip that nations all over the world are going through. If other Asian countries are ready to establish travel bubbles amongst themselves, then it will not only signal the restoration of tourism in the continent, but it'll also encourage other countries to flatten their curve so they can be part of a travel bubble that will ultimately help their economy.
The more countries meet the prerequisites to be part of a travel bubble, the more the bubble will slowly disappear while all travel restrictions are eventually lifted. What's more, travel bubbles take advantage of proximity, and a lot of Asian countries are only a few hours away from each other, whether by train or by plane. Deciding which countries to start a travel bubble with won't be that complicated, nor would it be unreasonable. 
Also read: Portugal to Vietnam by Train: An Easy Guide to The World's Longest Land Journey
Hence, let's hope that more Asian nations become well enough to join this new travel trend. If anything, travel bubbles will help the travel industry bounce back safer and stronger — and that's something Asia can most definitely do!