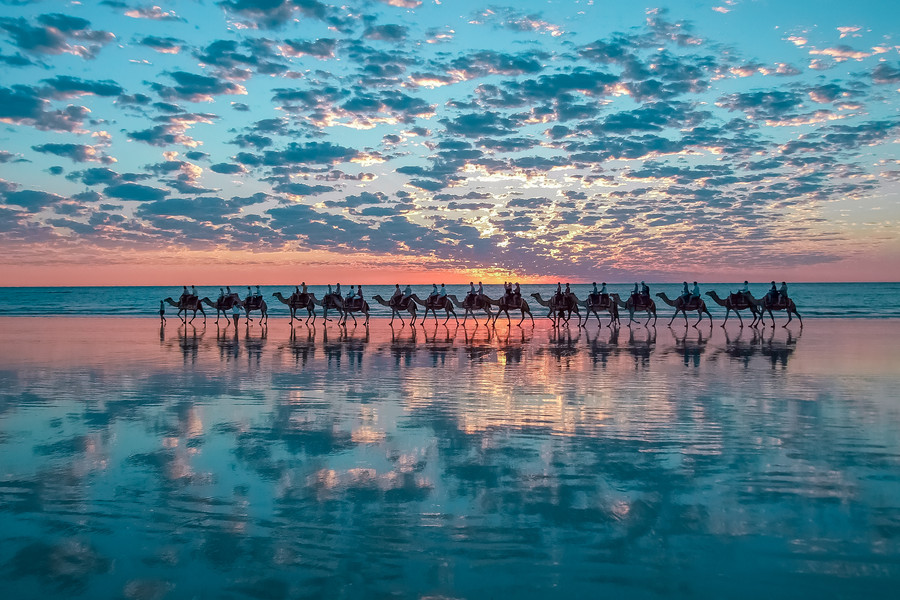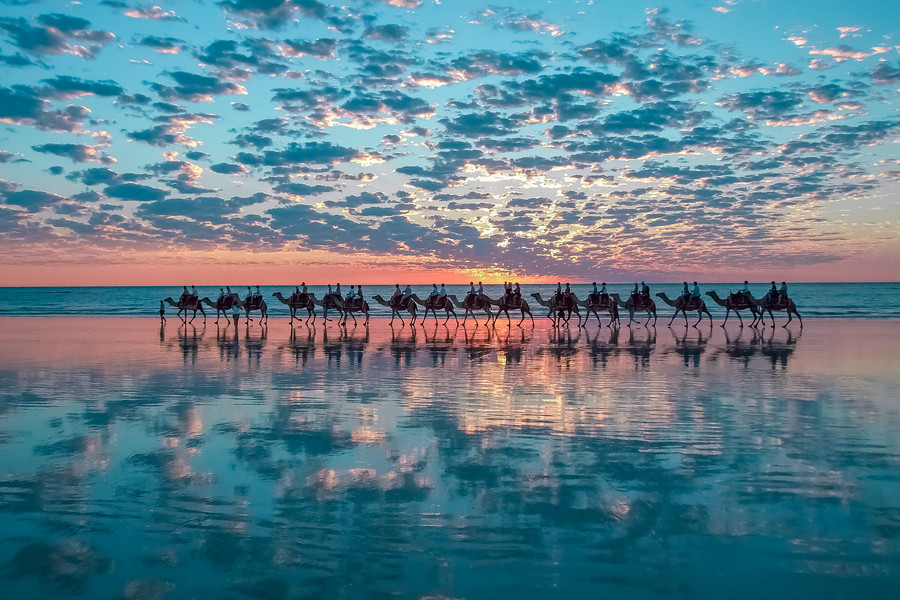 Sit atop a majestic camel and experience the breathtaking views and pearly-white sands of Cable Beach,
the deep blue waters of the Indian Ocean and their famous scarlet sunset. The camel rides of Cable Beach are one of the most charming activities of the area.
From admiring beautiful views to scouting for dolphins and other marine life, the rides are a peaceful way to end a busy day, or to even begin one! You can book a ride for the morning, just before a sunset when the sky is pink, or during the sunset itself. Each offers an experience you will never forget.
Inspired? Here's how you can make your travel happen:
TripZilla Travel Packages to Australia
Image credits: http://bit.ly/1kWENSL