Taking the train to Malaysia is pretty commonplace, taking the train to Thailand is cool… but what about taking the train all the way to Japan? That's a real adventure!
Impossible? Not exactly. As Japan is an island, after all, you'll have to take a ferry from Shanghai Port to Osaka Port. Other than that, the bulk of the journey can be completed by train save for a couple of necessary bus rides.
Flying is way too boring. On the train, you get to enjoy amazing views. Plus, you can make stops along the way to immerse yourself in the local culture of not just one or two but five different countries! Ready to give it a shot?
Summary of entire Singapore to Japan train route
Woodlands Checkpoint > JB Sentral > Gemas > Padang Besar > Bangkok > Hanoi (via Phnom Penh/Vientiane) > Shanghai > Osaka.
Travelling to Japan by train
Part 1: Singapore to Malaysia
This is the easiest part of the journey. From Singapore's Woodlands Checkpoint, take the KTM Shuttle Train, a mere 5-minute journey which costs ~S$5. This will take you to Johor Bahru Sentral (JB Sentral) station.
All you have to do is buy your tickets at the InterCity ticket counter at Woodlands Checkpoint, at least 20 minutes before train departure time. Do take note that you can only pay with cash! Alternatively, you can purchase your tickets online beforehand.
Part 2: Malaysia to Thailand
Here's where it starts to get a little tricky! Once you reach JB Sentral, board the train for a 4-hour long trip to Gemas, Negeri Sembilan, which costs about ~S$7 for a 2nd-class seat. From Gemas, it's a slightly lengthy 8-hour train ride on ETS EG9204 to Padang Besar.
Next, take Train 46 which departs daily from Padang Besar for ~S$37 and will take you all the way to Bangkok! Be warned: it's an insanely long 18-hour ride, so seize the opportunity to catch up on lost sleep! You'll wake up to find yourself in busy Bangkok.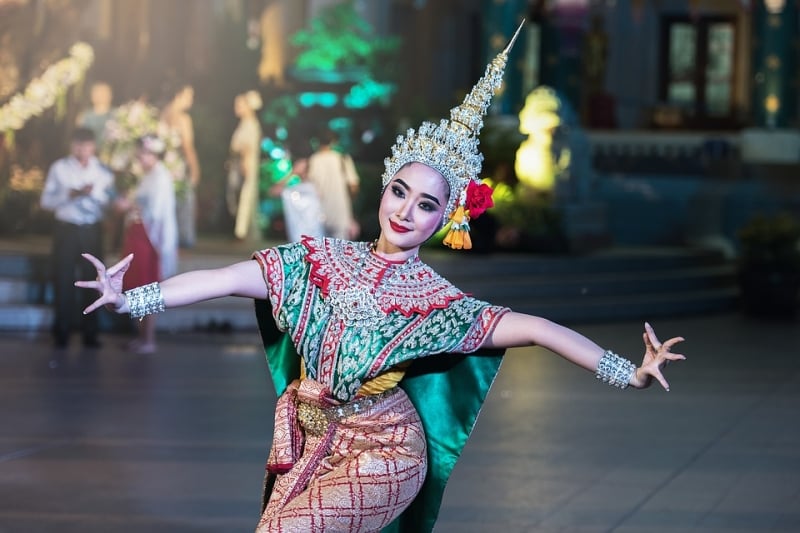 In fact, after that arduous journey, you might want to stay in Bangkok for a couple of days to unwind. Check out the world-famous markets full of delicious street food and cheap bargains on clothes and accessories!
Part 3: Thailand to Vietnam
When you're well-rested, it's time to set off on the next leg of your journey. From Bangkok's Hua Lamphong Station, you have two options to get to Hanoi, Vietnam: via Cambodia OR Laos.
Option A: via Cambodia
Head towards Aranyaprathet Station, which is the nearest to the Thai-Cambodia border. The 6-hour journey from Bangkok will cost you ~S$2. Next, take a 10-minute tuk-tuk ride to the Poipet Thai-Cambodia border, with a fare of ~S$3 if you bargain well enough!
All you have to do is complete all the formalities, pass through customs and then walk across the border into Cambodia. Once that's done, take a bus or minivan to Siem Reap, which will take about three hours and cost ~S$12.
Continue by bus to Phnom Penh, which takes five hours and costs ~S$18. From Phnom Penh, take another bus to Saigon, for the same price and duration. It's a long ride, but also your best chance to admire Cambodia's picturesque paddy fields!
Finally, take your pick of direct trains (SE2, SE4, SE6, SE8, TN2) all the way to Hanoi, a 34-hour journey with the cheapest tickets going from ~S$71. You'll have options to stop at Nha Trang, Hoi An, Danang or Hue along the way to see the beauty that Vietnam has to offer!
Option B: via Laos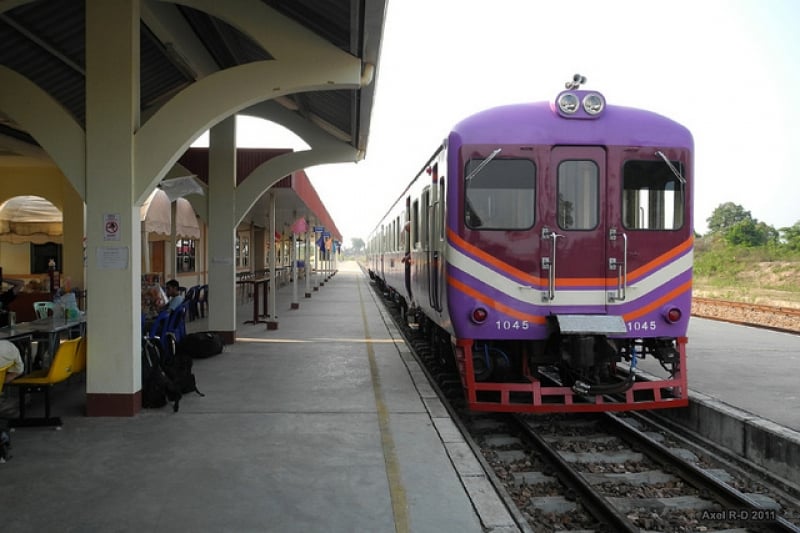 Take the 11-hour sleeper train to Nong Khai Station in Thailand for ~S$39. Then, hop aboard shuttle train 713 to Thanaleng, which is 13km outside of Vientiane, for ~S$1. Look out for the gorgeous view of the Mekong River along the Thailand-Laos Friendship Bridge rail link!
Unfortunately, to get from Thanaleng to Vientiane, you'll have to break your train streak and take a bus or taxi instead. Vientiane is also a great place for sightseeing though, especially if you love majestic temples and architectural splendour!

From Vientiane's Southern Bus Station, the HTX Van Tai 27-7 sleeper bus brings you all the way to Hanoi for ~S$40. It's almost a full day (22 hours) on the bus, though, so make sure you have sufficient entertainment to get you through! Alight at Hanoi Nuoc Ngam Station.
Part 4: Vietnam to China
Hanoi's Gia Lam Station has a direct train to Nanning in China. Then, transfer to Nanning East and take the high-speed rail (30 minutes) to Shanghai Hongqiao Station for ~S$160 (2nd-class seats). The duration of both train journeys adds up to about 12 hours in total.
Part 5: China to Japan
Finally, you've reached the last leg of your journey! It's also the longest and most difficult to get through, though: the ferry ride from Shanghai Port to Osaka Port is 46 hours long!
There's only one ferry, run by the Shanghai Ferry company. Be sure not to miss it as there is only one ferry ride per week! It can cost anywhere between ~S$290–S$915, depending on which time of year it is (prices are highest in May, and lowest in January).
And… congratulations! You're in the Land of the Rising Sun! Osaka will enthrall you with its bustling metropolitan city centre, sumptuous food, beautiful Osaka Castle and Universal Studios Japan.
If you're a daring soul, you can't miss the chance to tick this off your bucket list. Although it's a long and tiring trip, all good travellers know that the journey is just as important as the destination. The sights and sounds along the way as you traverse five countries will make the gruelling process totally worth it!