Hidden away from many, Sukhothai is a province in central Thailand whose names translates to 'dawn of happiness'. This serene and peaceful location was the Thai capital in the 13th century and has gradually seen an increase in visitors from around the world due to its numerous ruins and temples, including those located in Sukhothai Historical Park.
Apart from its rich past, Sukhothai locals are also highly skilled in organic farming, fabric weaving and creating tantalising local dishes that cannot be found elsewhere in Thailand. I was fortunate enough to capture the moments that one should not miss should they ever consider visiting Sukhothai in the future.
The view of Sukhothai Airport's exit
Most visitors are encouraged to stroll the grounds of Sukhothai Historical Park in the evening (after 4 pm), as the heat is a lot more bearable then.

Evidence of this famous tree's occupancy on the park's grounds, as it has created an intricate network of roots that are now a beauty to behold.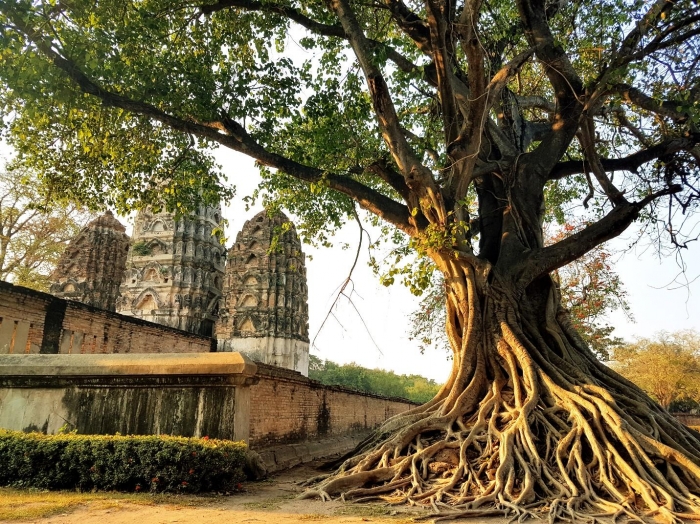 Wat Si Sawai Historic Park is popular for its distinctive architecture which is not only impressive, but mesmerising. According to Hindu artefacts, this temple is believed to have been built between the 12th and 13th century.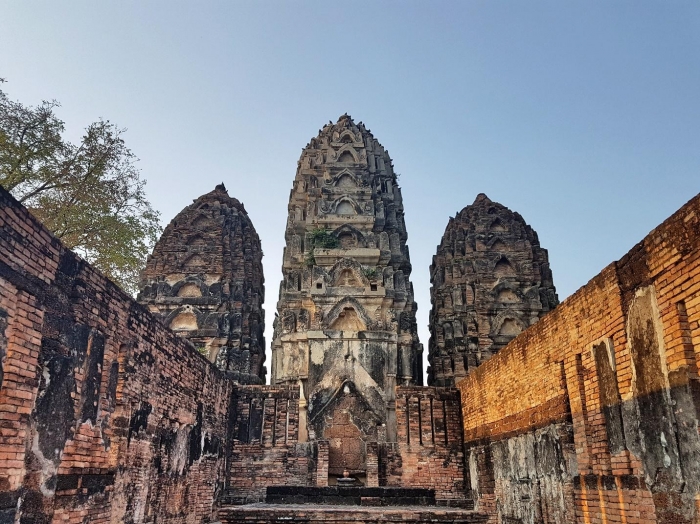 No visit to Sukhothai Historical Park is complete without a panoramic shot of the sun setting behind the ruins.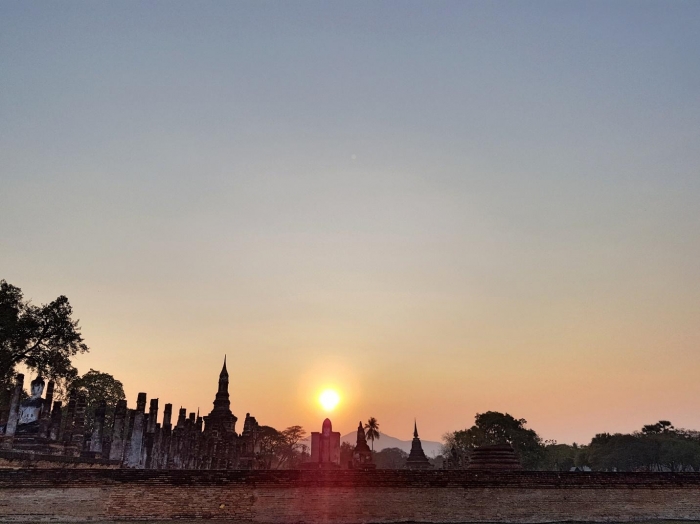 A spread of ingredients and condiments used to make one of Sukhothai's traditional noodle dishes.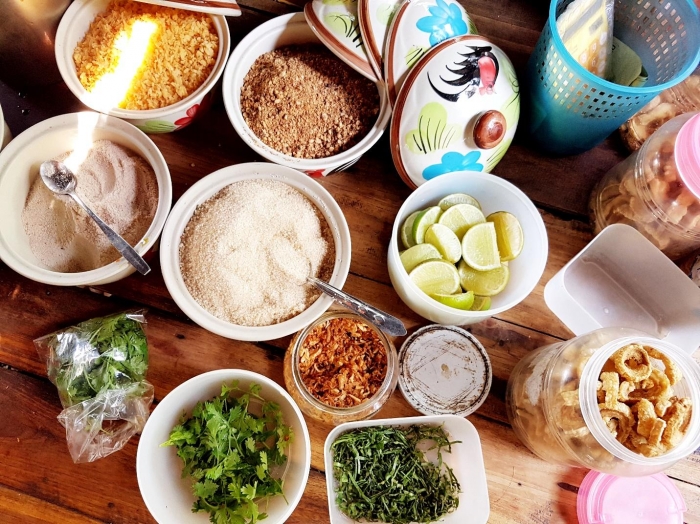 This bowl of Sukhothai noodle soup may look underwhelming, but trust me when I say it's the best kind of noodle soup I've ever tasted in my life. Well worth the 1.5-hour drive from our hotel, for sure.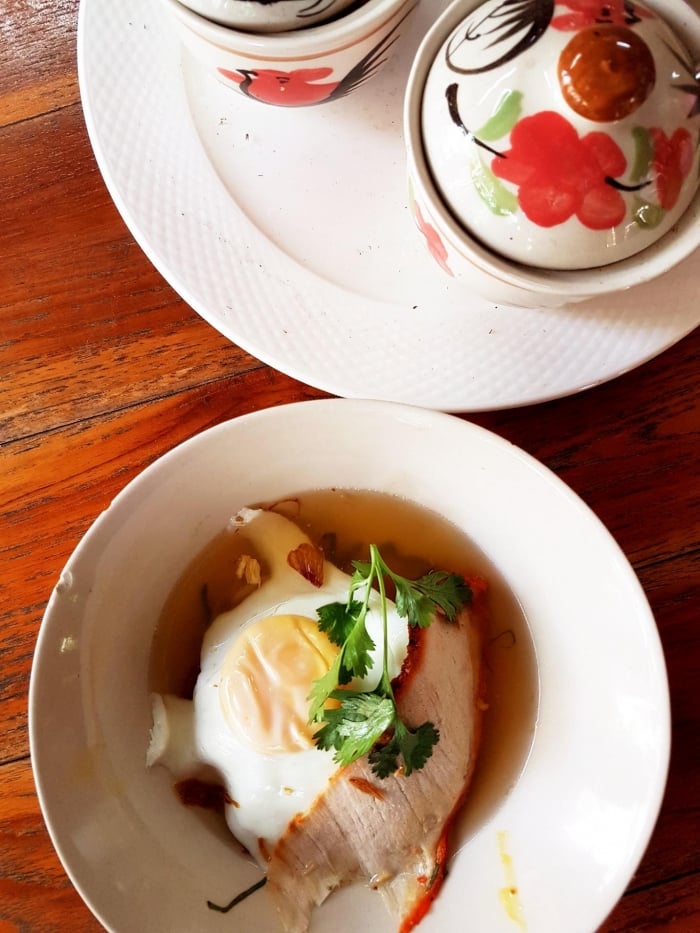 A local woman dyeing fabric using dyes made from natural sources like fruits and vegetables.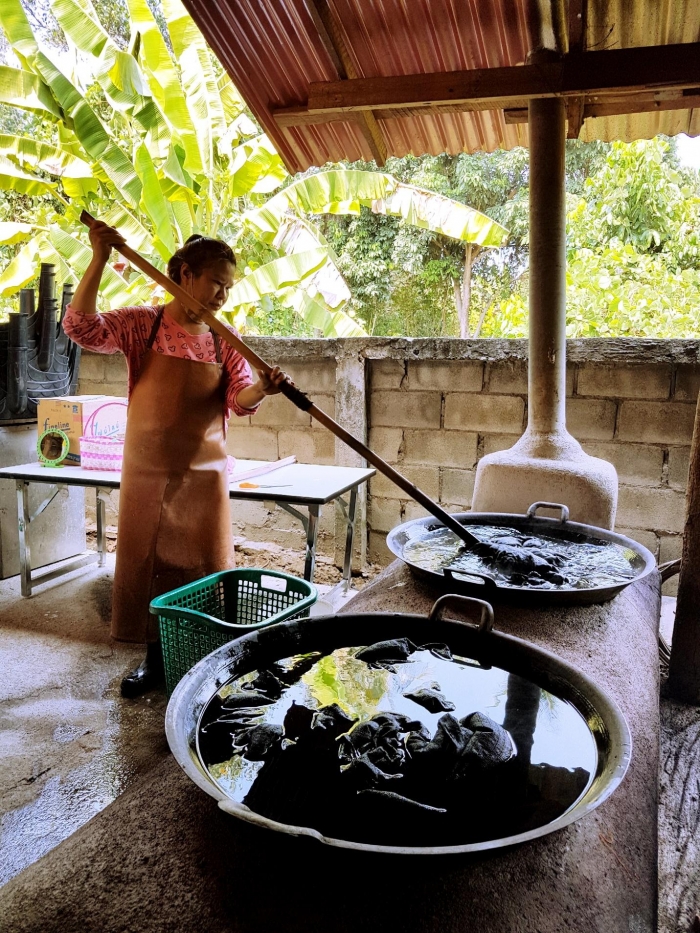 A local wet market that sells fruits, vegetables, meat and even local snacks throughout the day.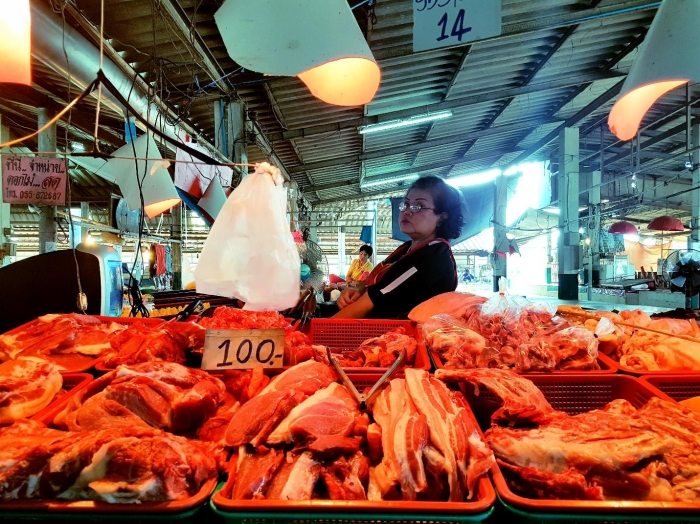 A silversmith factory, where local craftsmen and women create intricate pieces of silver jewellery by hand.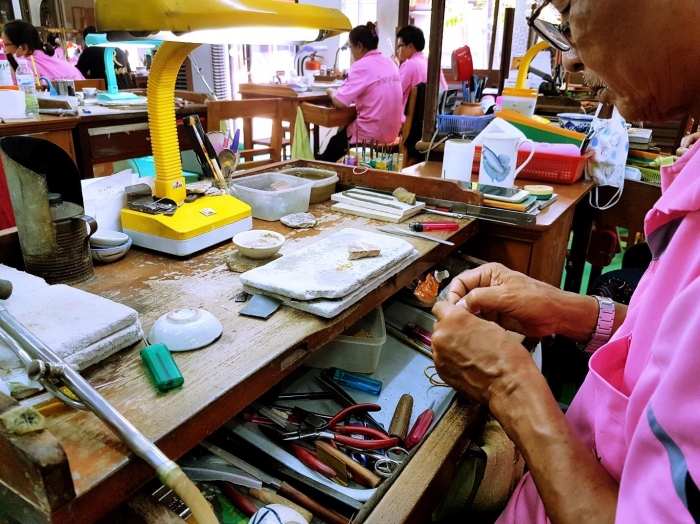 A field of tobacco plants. Over here, a packet of cigarettes (rollies, unfiltered) can cost as little as S$1 a pack.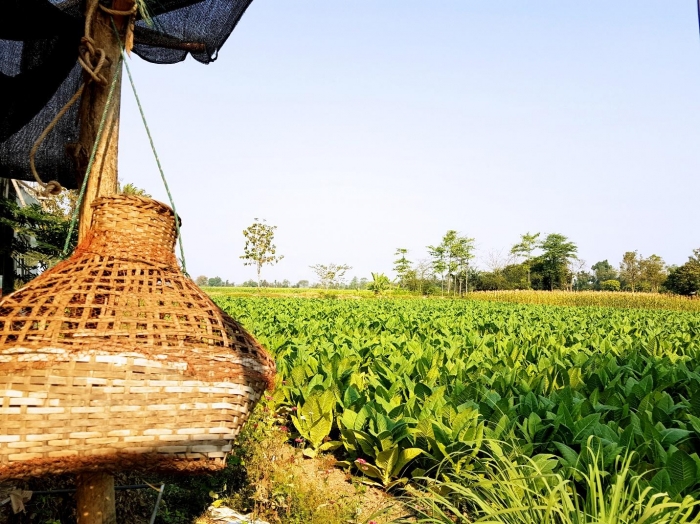 The workers at this brown sugar factory have to ensure that the vats of boiling sugar water are constantly stirred so that they don't burn.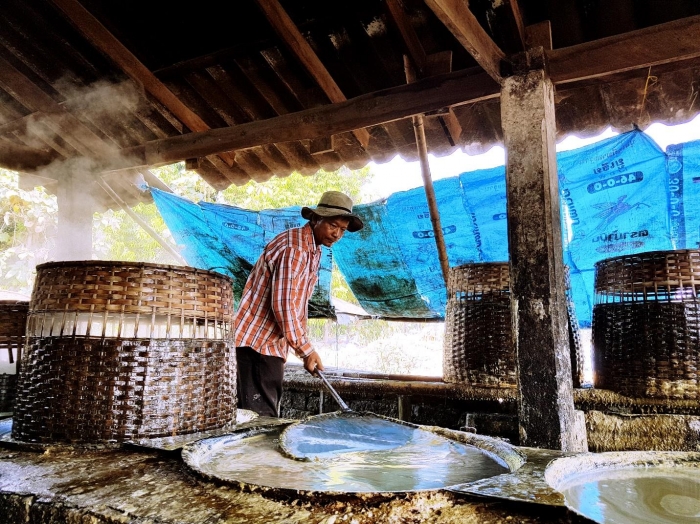 A young lady spreads out the hot molten sugar, where it will dry up, crystallise and be broken up into large chunks of brown sugar.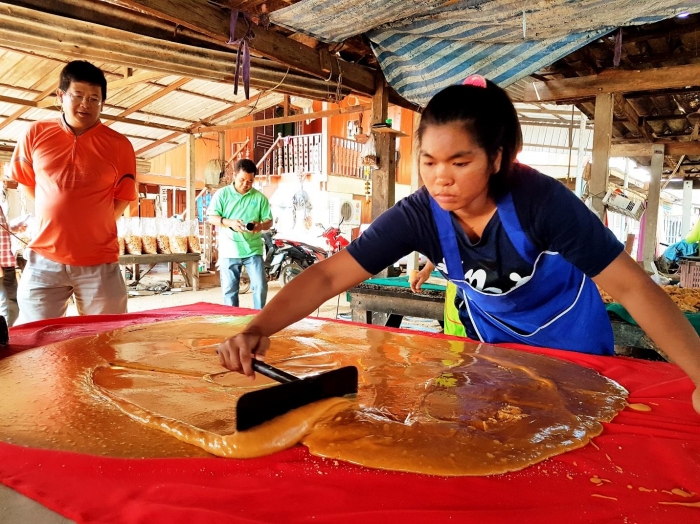 A local fish dish served at the restaurant at the Organic Agriculture Project, using all-organic ingredients.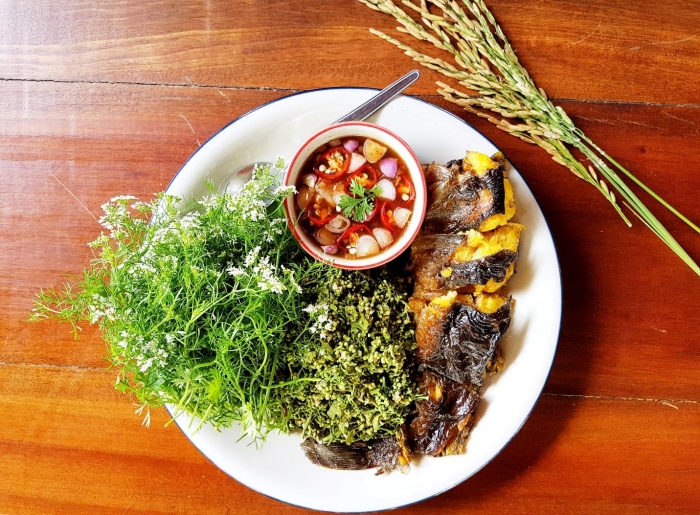 Si Satchanalai is a city, close to Sukhothai, that's also a UNESCO World Heritage Site thanks to its Sukhothai-era ruins.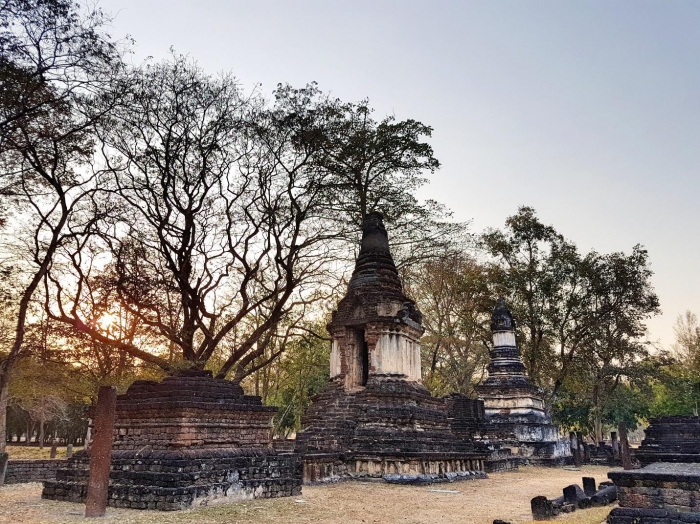 Wat Si Mahathat Chaliang is the biggest and the most important historic temple in Si Satchanalai, having been founded in 1237 when the area was under control of the Khmer empire from Angkor.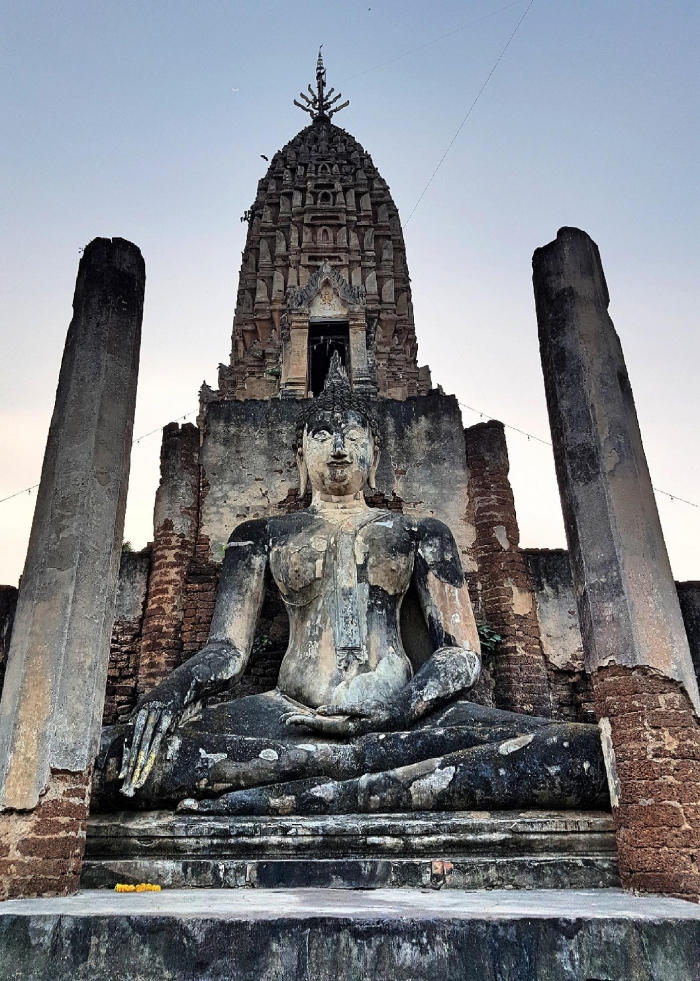 Also read: 5 Places to Visit in Sukhothai, the Treasure of Thailand
My trip to Sukhothai was made possible by Bangkok Airways & Tourism Authority of Thailand.