What other people eat for breakfast every day has always been a mystery. In Spain and Portugal, the most important meal of the day begins with flaky pastries dusted in sugar, accompanied by a cup of coffee. Meanwhile, in Asian countries like Malaysia or the Philippines, a traditional breakfast isn't complete without a heap of rice on the table.
Far from the usual eggs and bacon, each country has its own way of starting their morning. Say hello to these breakfast meals around the world! 
1. Tartines, France
Typically, the French like to keep their morning meals fresh and simple. They have open-faced sandwiches called tartines, which are slathered with a choice of butter, jam, chocolate, or honey. Freshly baked croissants and toasted baguette slices are also popular choices for breakfast, along with a cup of coffee. 
2. Steamed rice and miso soup, Japan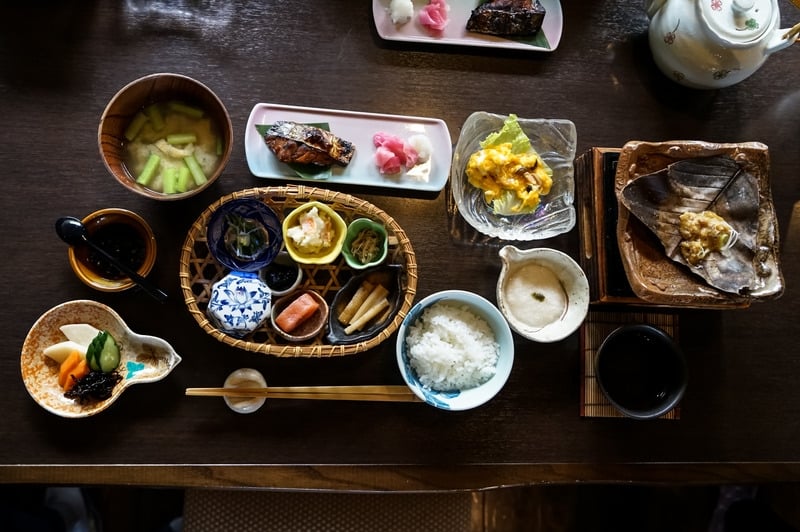 Japan's traditional breakfast looks very different from most breakfast meals around the world. While it might look strikingly similar to a dinner gathering, this set-up is really meant to be healthy and light. Moreover, it consists of grilled fish, plain steamed rice, miso soup, green salad, and various side dishes such as nori (seaweed) and tsukemono (Japanese pickles). 
Also read: What to Eat in Japan: 23 Must-Try Foods Other Than Sushi
3. Bubur ayam, Indonesia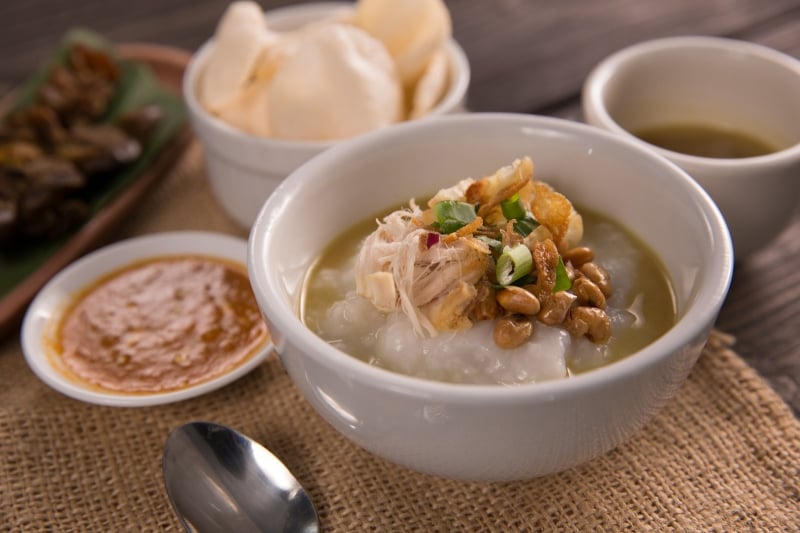 Similar to chicken porridge, the Indonesian bubur ayam is a thick rice congee infused with spices and soy sauce. This breakfast staple normally comes with shredded chicken meat, soybeans, eggs, chopped scallion, fried shallots, shrimp crackers, and other savoury condiments. As nutritious as it is comforting, a bowl of bubur ayam can be found in many hawker stalls and restaurants in Indonesia.
4. Nasi lemak, Malaysia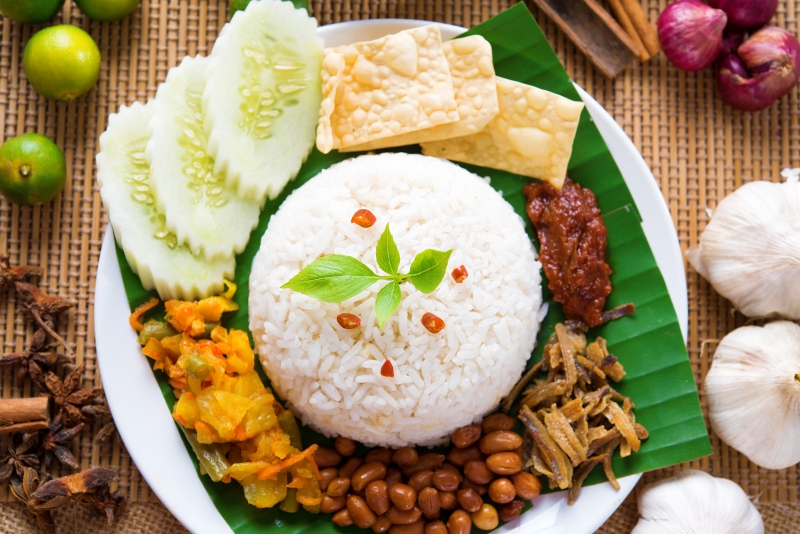 Nasi lemak is considered the national dish of Malaysia. It consists of rice cooked in coconut milk, anchovies, slices of cucumber, peanuts, fried or a hard-boiled egg, and sweet-spicy sambal (hot sauce). Meanwhile, the pandan leaves lend an equally fragrant aroma to this plate. If the morning is truly the time of day to eat like a king, then you'll find no better place to enjoy breakfast around the world than Malaysia. 
5. Tapsilog, Philippines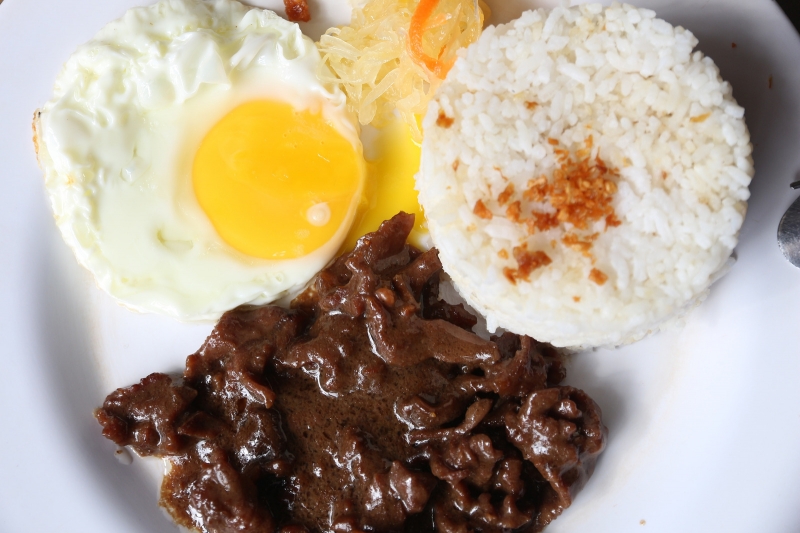 If you tell Filipinos that the last breakfast you had was cereal and milk, don't be surprised if they look at you with sadness and pity in their eyes. Let's just say that entire cookbooks have been written about Philippine breakfasts alone! 
While a quick morning ritual isn't frowned upon, breakfast in the Philippines is usually a filling affair: a hearty ulam (viand) combined with bountiful rice to start the day! One popular breakfast choice is tapsilog, where you can find tapa (cured meat), sinangag (garlic fried rice), and eggs — all mixed in a fortifying bowl.
Also read: A Taste of the Philippines: Top 10 Food Destinations for Travellers
6. Egg custard tarts, Portugal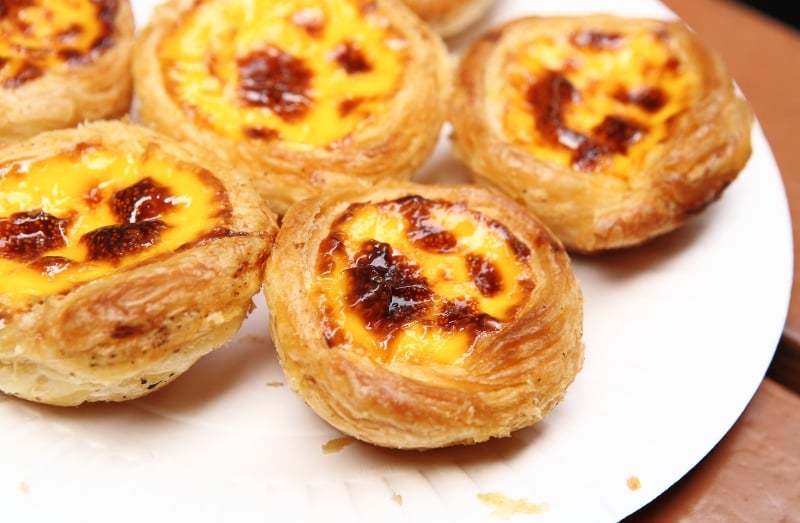 Before this tart charmed hearts and dessert cafés around the world, it was a breakfast staple and much-loved snack in Portugal. Today, it's way too easy to drool over the pastel de nata and its palm-size, flaky, crisp crust and creamy custard filling. Perfect with a cup of milky coffee on the side, the Portuguese egg tart oozes with milky goodness in every bite. Just pop one of these little morsels into your mouth, and they'll have you addicted in no time! 
7. Churros with chocolate, Spain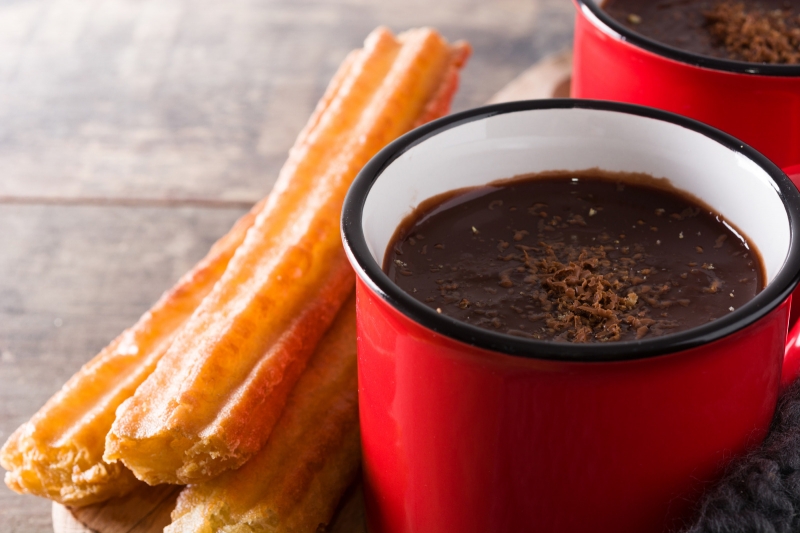 If you love chocolate, you're going to go loco for this one! Churros con chocolate is an all-time favourite dish in Spain, where the chocolate is served piping-hot and thick. This rich, decadent texture makes dipping a churro (fried-dough pastry with cinnamon and sugar) one of life's greatest pleasures. 
Should you ever find yourself in Madrid in the future, we recommend dropping by Chocolatería San Ginés for a delicious rendition of this Spanish treat. 
8. Buttermilk pancakes, United States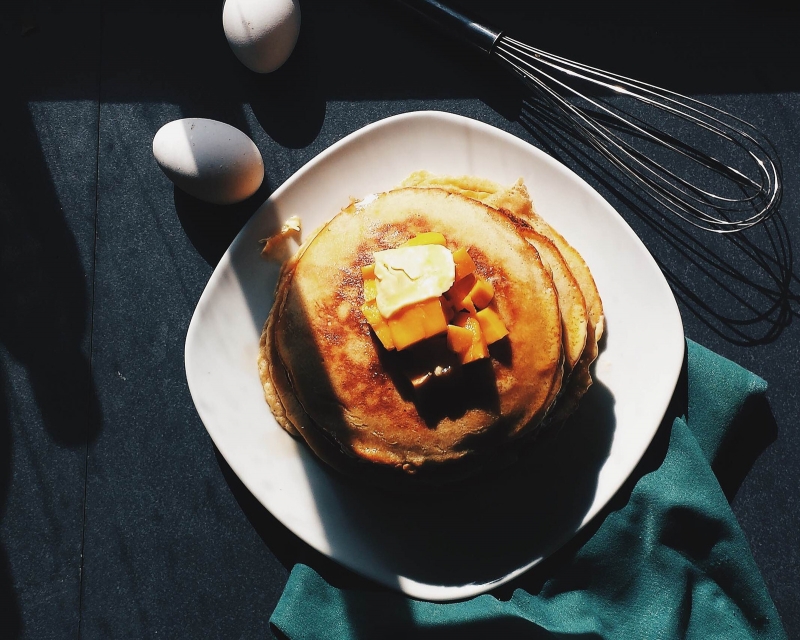 There's a childlike delight in stacking those golden flappy cakes high and lathering them in butter. And then drizzling — no, smothering — them in maple syrup without any guilt whatsoever. Just how you should eat them. Not even a self-imposed sugar ban can tear your fork away from the pile! 
Also read: 21 Famous Local Foods to Travel the World For 
Needless to say, we don't see any reason to miss out on breakfast after this. If anything, we're only more motivated to sample traditional breakfast meals whenever we travel around the world. Now, if you'll excuse us, all this research has made us hungry!