Whenever I'm looking for flights to faraway destinations, the thought of flying there via a budget airline would never cross my mind. Long-haul flights are simply so tiring, and I would want to ensure that I am comfortable and well-taken care of as I make that arduous journey 35,000 feet in the air.
You can thus imagine my scepticism when I found out that I'll be flying to Auckland, New Zealand via a long-haul budget flight. Yes, I often opt for budget flights when I travel, and they were indeed smooth-sailing, but a long-haul flight? Now that's a different story.
These doubts stayed in my mind as I boarded the flight from Singapore. But things didn't quite turn out how I expected – in a good way! Here's how it went:
The seats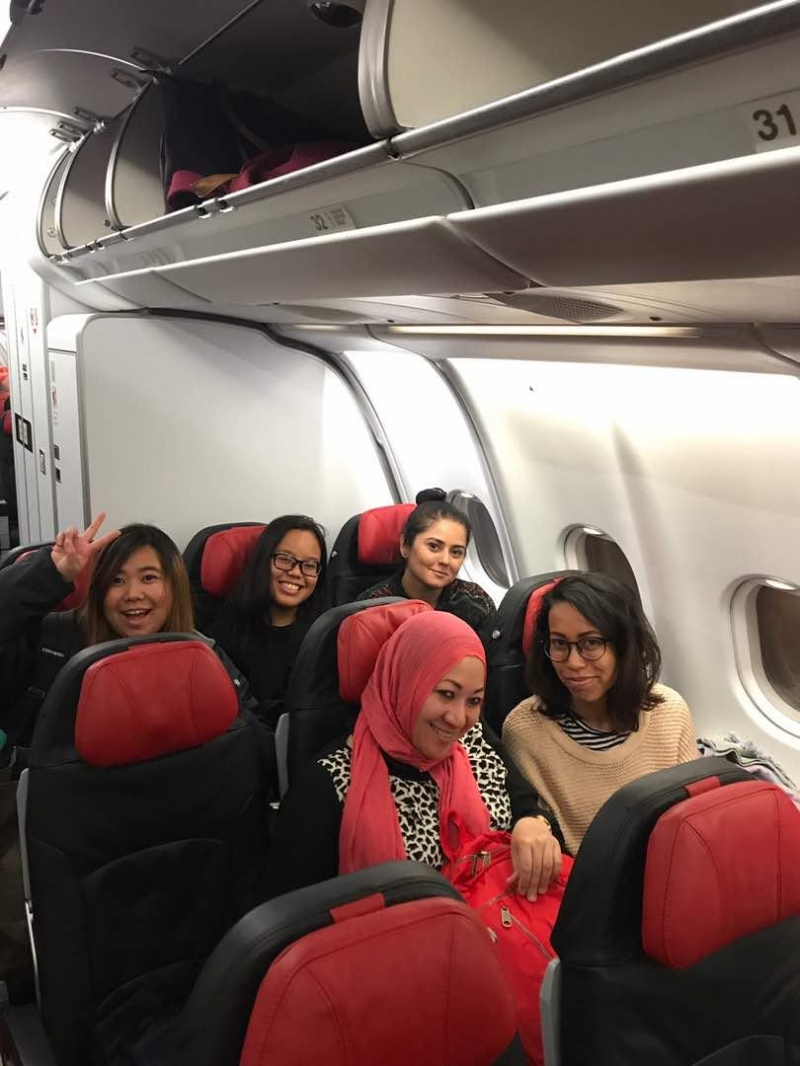 One of the key things that make a flight is the seat. Have you ever been stuck with a seat that was as hard as a rock? I have – and let me tell you, it was not fun. You can thus imagine my relief when I found that the seats on my flight was really comfortable! The seats were cushy, and I had more than enough space to stretch my legs out. Needless to say, I was out like a light for the majority of the flight.
The food
Image credit: AirAsia
When you're on a long-haul flight, one thing's certain – you gotta have some (good) food to keep your hunger satiated. Thankfully, that was indeed what I got on my flight. Pictured above is Pak Nasser's Nasi Lemak, which was the meal I was presented with while I was on the flight to Auckland. While every individual component of the nasi lemak was incredible on its own, what did it for me was the combination of all the components together. The richness of the rice, coupled with the saltiness of the anchovies and the sweetness of the sambal, was fantastic. Man, I'm drooling just thinking about it now…
For my flight back from New Zealand, I was a little afraid that the second meal would not live up to the astounding impression that it made on me the first time around. Turns out that I needn't have worried at all – pictured above is the Chicken Lasagna meal, served with blanched vegetables. I'm proud to say that the dish was wiped clean within MINUTES.
My favourite part – the transit lounge
And here we come to one of the best parts of the journey. My flight from Singapore to New Zealand included a nine-hour stopover in Kuala Lumpur, so I was given the opportunity to relax and freshen up at the transit lounge.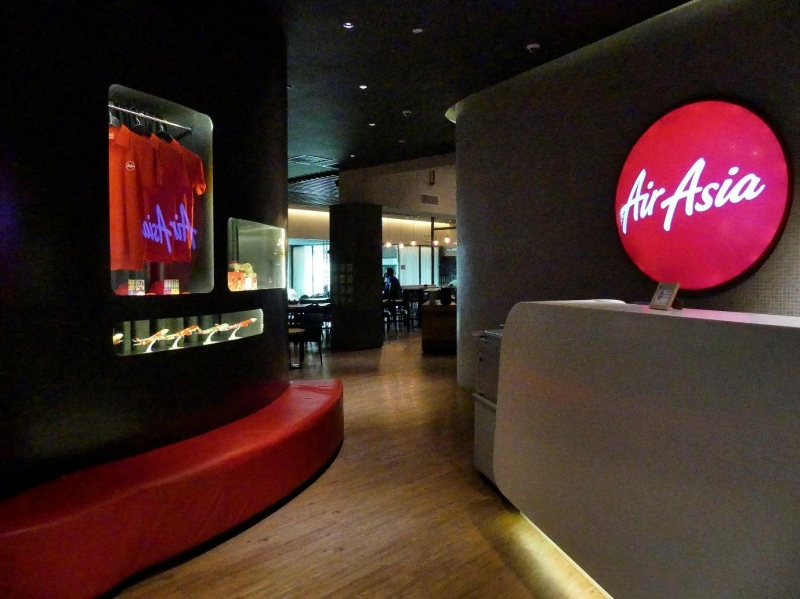 Looks cosy, doesn't it? The lounge comprises two levels – the sunroom is located on the top floor, while the café, bathrooms, and seating are sprawled over the lower level. As my stomach had been grumbling for almost two hours, the first thing I did here was to get some chow.
The food that was available at the time comprised of white rice, chicken teriyaki, and braised French beans. I probably took a little too much food – well, can you blame me? I was really hungry and gratefully chomped down every last morsel on my plate.
Of course, I didn't forget my beverage. Before making myself a cup of tea, I took some time to appraise the beverage machines. Coffee lovers will be presented with a variety of coffee types, ranging from macchiatos to cappuccinos, so just simply take a pick. There was also an array of different teas to choose from, along with a water dispenser and a jug of milk – I personally chose my go-to tea: green tea.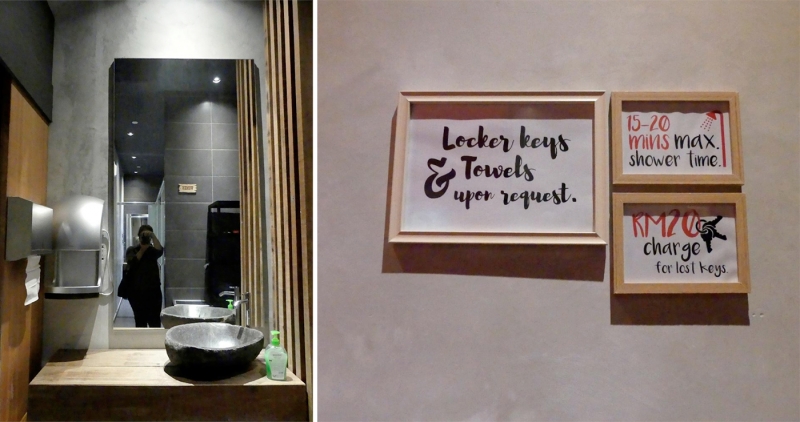 With another seven hours to go, I absolutely had to take a shower. I was feeling a little grimy at that point, and I thought that would be the perfect opportunity to explore the bathroom and showers further.
I walked in and found myself awed by how luxurious and spacious it was. There was ample space in the cubicles, and you can adjust the heat of the water to whatever suits your fancy.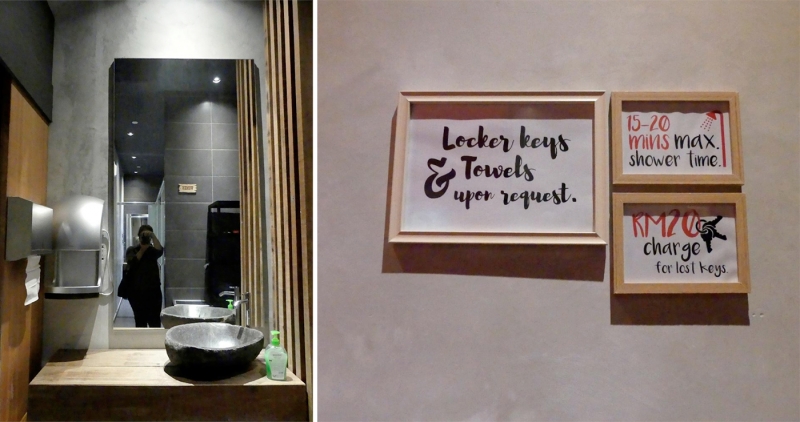 Snuggled at the top floor of the lounge was the sunroom, which was the room where travellers would go to for a quick nap. Having been invigorated after my shower, I had no need for a snooze, but it sure looked comfy. The room was strewn with plushy bean bags overlooking the runway – I could definitely see myself sinking into some of these beanbags and falling asleep almost instantly.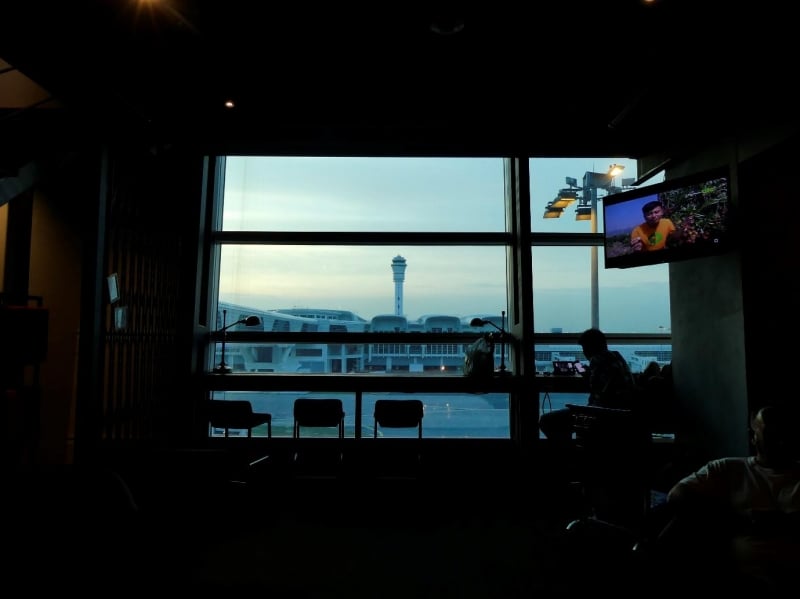 I was on my laptop for the remainder of the transit. You'll never have to fear a lack of seats while you're here – there are ample seats all around the lounge. You could choose to sit here and watch the sun set behind the airport…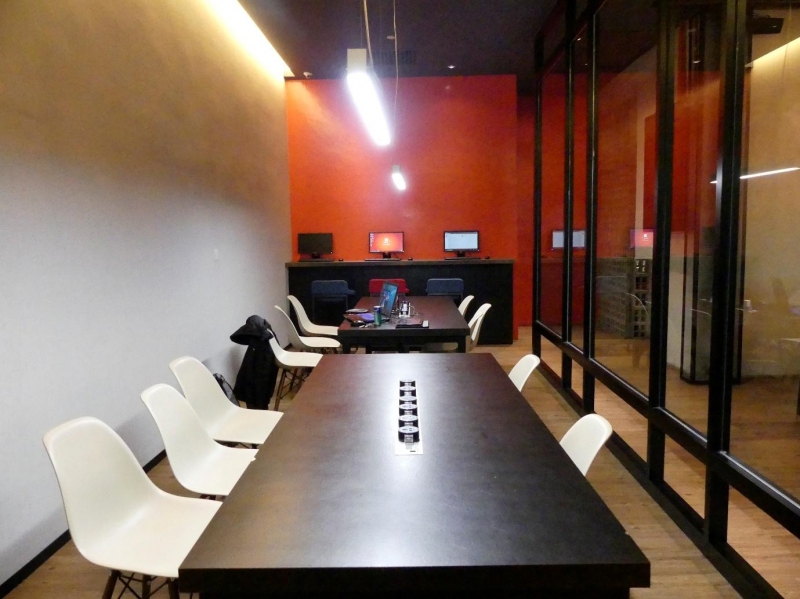 …or you could park yourself here, where there are many plug points for your devices.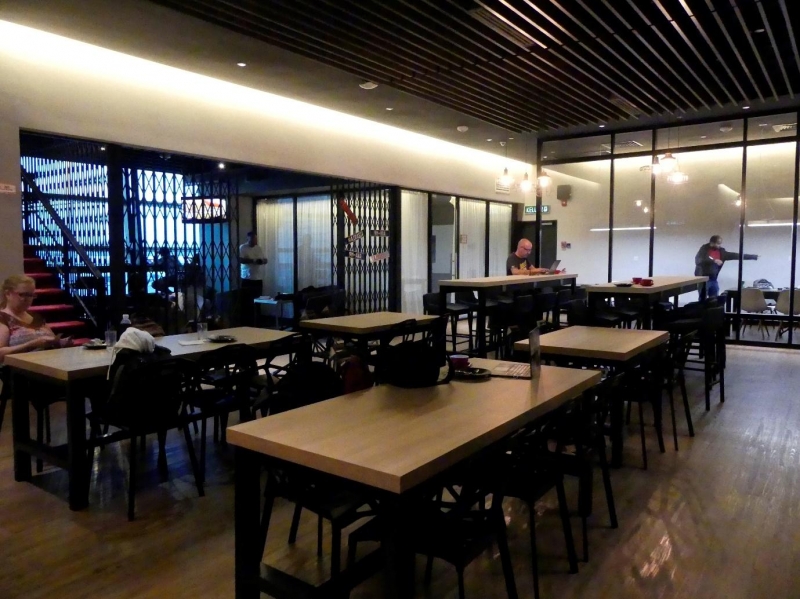 Look at how many seats there are! Just settle down at one of the seats and idle your remaining time away in comfort and luxury.
As you can tell, my flight from Singapore to New Zealand was a wonderful one. Any misconceptions with budget airlines flying long-haul were thrown out as my experience with them was nothing short of amazing. I was comfortable, happy, and most importantly, well taken care of. If I can be persuaded, I have no doubts that you can be as well.
If I have your curiosity piqued, flights between Kuala Lumpur and New Zealand via Gold Coast operate daily by AirAsia X. So simply
choose the date
and get going! It will be an experience you won't forget.
---
The writer was invited on board AirAsia as part of a media trip, and all opinions shared are her own. TripZilla was not paid by any entity to publish this content.