From northernmost Hokkaido to the southern tip of Kyushu, the changing of the seasons has had a profound influence on every aspect of Japanese culture and tradition. These regions also exude remarkably charming seasonal ambiences, which ranges from the warm golden foliage of autumn or the blanketed snowy landscapes of winter.
With the NATAS Travel Fair 2018 happening this weekend from 17 to 19 August 2018, JTB Travel has a series of special travel deals lined up for you to indulge in Hokkaido's and Kyushu's seasonal attractions. With comprehensive tour packages that cut out troublesome planning, it's a win-win situation – you get to save on cost and lessen the hassle at the same time!
HOKKAIDO
Autumn Melody in Hokkaido: East & Central Hokkaido 9D6N
Price: From SGD 3,588
Departure: 06 or 10 Oct 2018
Hokkaido is already pretty as it is, but come Autumn, its beauty becomes even more stunning when the countryside gets lit in fiery hues. Indeed, there is perhaps no better time to explore the prefecture's wondrous natural landscapes than in October, and with convenient, fuss-free packages offered by JTB!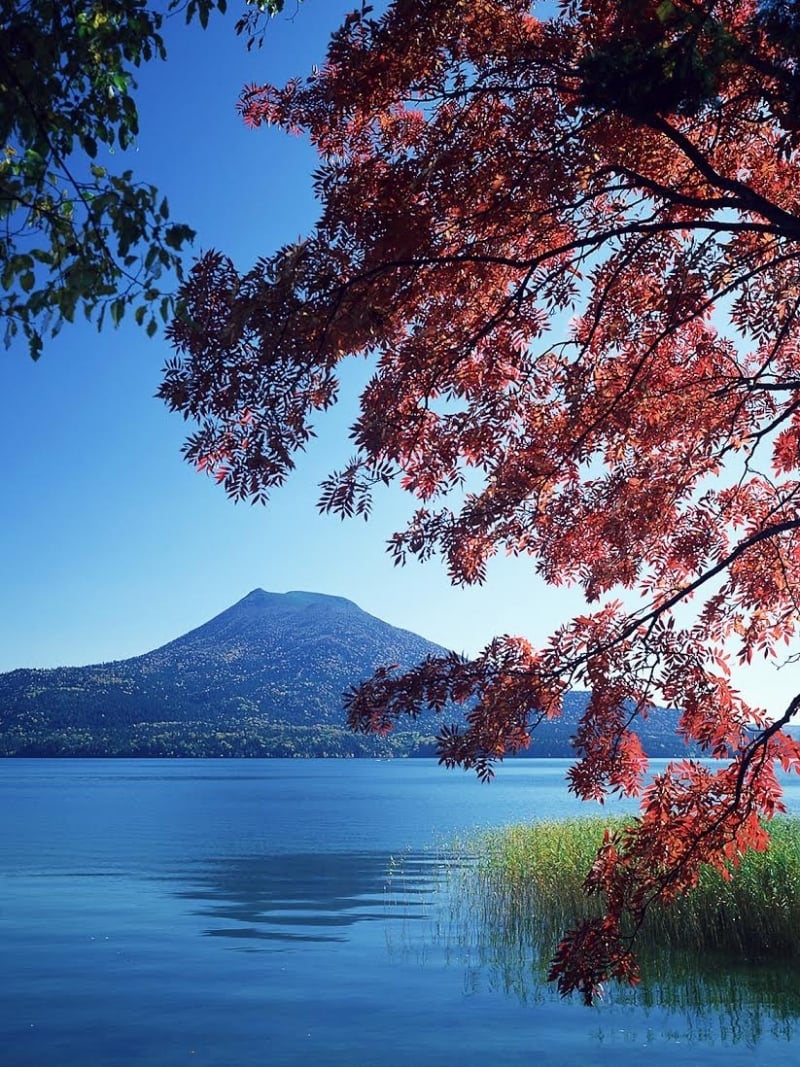 Have your first taste of autumnal Hokkaido with a sightseeing cruise on the beautiful volcanic lake of Lake Akan. The region also promises views of the mysterious, fog-covered Lake Mashu, whose clean and clear waters have earned its own epithet, 'Mashu blue'.
One of the highlights on this 9D6N tour is the Shiretoko National Park and its surrounds. Renowned for its untouched natural beauty, expect spectacular views as you journey through its lakes and stop by the Oshinkoshin Falls. Speaking of waterfalls, marvel at the majestic twin streams of the Ginga and Ryusei Falls, set against the looming peaks of the Daisetsuzan National Park, as you travel towards Asahikawa.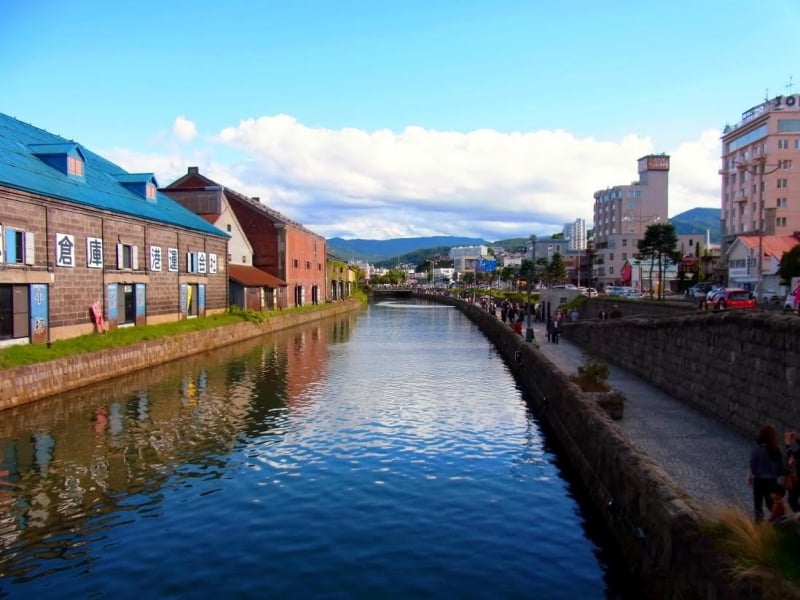 Beyond Asahikawa, the tour will also take you through Abashiri, a city located along the Sea of Okhotsk. Delve into the city's history at its open-air museum, the historical Abashiri Prison Museum, which details how the harsh cold and relative remoteness of the area led to the construction of Japan's first maximum security prison in the 1890s.
Before your transfer back to Sapporo, the tour will stop by Otaru, a quaint port city famous for the Otaru Canal. The canal makes for a relaxing stroll in the cool autumn weather, while gas lamps in the evening adds to the city's romantic, old-town charm.
Autumn Melody in Hokkaido: East, Central & South Hokkaido 10D7N
Price: From SGD 3,888
Departure: 11 or 15 Oct 2018
If the sight of Mashu blue lakes are not enough for you, consider this extended 10D7N tour with JTB, which even offers an opportunity to immerse yourself in a literal sea of clouds! Standing at a staggering 1,100 meters tall, the Unkai Terrace at Tomamu allows you to view the wispy puffs rolling across Mt. Tomamu on a clear day.
However, that's not the only show on this itinerary. You'll be entertained also with a sheep and dog show at the Makibanoie in Tokachi, before ending the day with some sweet treats at the Ryugetsu Sweetpia Garden.
Although October may be past the peak Summer season for flower viewing, the variegated fields of Flower Land Kamifurano still offer a technicolour experience for visitors, even in Autumn. A region famous for its rows of vibrant lavender, you can also learn about lavender pillow-making while in Furano!
Want to visit one of Japan's youngest mountains? You can do so via the Mt. Usu Ropeway, which overlooks Showa Shinzan, formed less than 75 years ago when Mt. Usu erupted. Besides Mt. Usu's young creation, you can gaze upon the vast waters of Lake Toya. Here, your tour will also bring you fruit-picking — those hand-picked fruits are sure to taste better than store-bought ones.
Round up your trip around Hokkaido with a visit to Hakodate and its scenic bay area, further complemented by a night view of the city from the ropeway ride at Mt. Hakodate.
JL Hokkaido Winter Special (Special Dep: 13 & 16 Dec 2018)
Price: From SGD 1,810
Departure: 13 or 16 Dec 2018
Winter is coming. But there certainly won't be any undead White Walkers roaming this snowy wonderland! Rather, Hokkaido will be brimming with enrapt visitors all enjoying the fine powder-light snowfall that this prefecture experiences. Come have your fill of winter fun with the JL Hokkaido Winter Special offered by JTB!
The package offers two equally enticing options: choose between 1) a free and easy vacation with accommodation in the prefecture's capital, Sapporo; or 2) spice it up with an opportunity to experience winter in the countryside at a resort in Niseko or Rusutsu!
Before the Sapporo Snow Festival takes over Odori Park in February, the public greens play host to the city's annual German Christmas Festival, one of Sapporo's various wintertime attractions available in December. Shop for ornamental trinkets and baubles, sip on hot mulled wine and chomp down on some gourmet sausages all while marvelling at the decorative light-ups of the Sapporo White Illumination, usually held in conjunction with the festival.
If not, there's plenty to explore in Sapporo; stay warm by navigating through the city's underground walkways and make your way to Susukino, the city's largest entertainment district. There, have ramen Sapporo-style and top off your meal with some good ol' Sapporo beer. With your belly full and heart warm, you'll soon be ready to take on the city's many other offerings.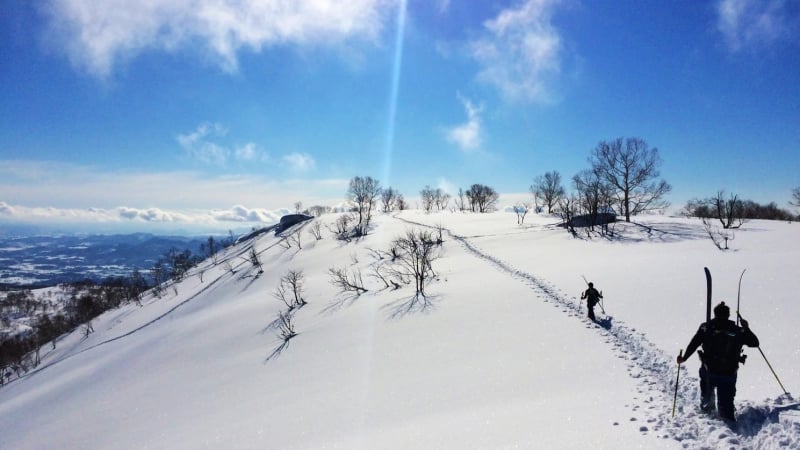 With the second option on JTB's Hokkaido Special, you'll be heading to Niseko in pure comfort with a convenient transfer from Sapporo arranged for you. Named the 'powder capital' of Japan, the quality of snow in Niseko is among the finest in the world, and attracts thousands of visitors eager to ski down the area's various runs. The array of terrain and ski facilities available in the region means beginners need not fret, while seasoned skiers and snowboarders can also explore more secluded, rugged locations.
No matter what you end up trying, know that there's always a hot onsen experience waiting for you back at the Greenleaf Niseko!
For a more elevated snow experience, consider making Rusutsu your premium winter destination. Here, the Rusutsu Resort provides a comfortable homebase from which to explore the region. Take a gondola up to the summit of Mt. Isola, which affords breathtaking views of Hokkaido's landmarks, including the grand Lake Toya, Niseko and even the Pacific Ocean. Then, slide on over to Rusutsu's tree-lined ski courses — once more, convenient ski facilities and amenities will ensure that you experience only the best that Hokkaido has to offer!
KYUSHU
Autumn Explorer in Onsen Island Kyushu
Price: From SGD 3,888
Departure: Nov 2018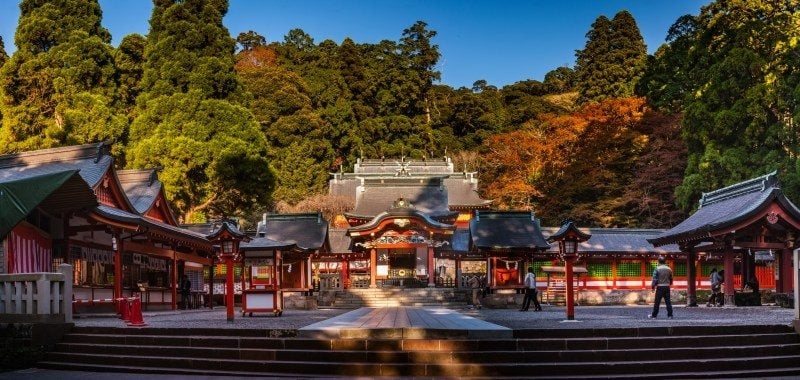 It's a strange wonder that Kyushu isn't more popular with Southeast Asian tourists; especially since Japan's southernmost island is a repository of the nation's ancient history, all while sporting an exciting geographical landscape comprising active volcanic peaks and an onsen experience virtually everywhere. Come explore Kyushu and its abundance of hot springs this autumn on JTB's action-packed 9D7N tour through this cradle of Japanese civilisation!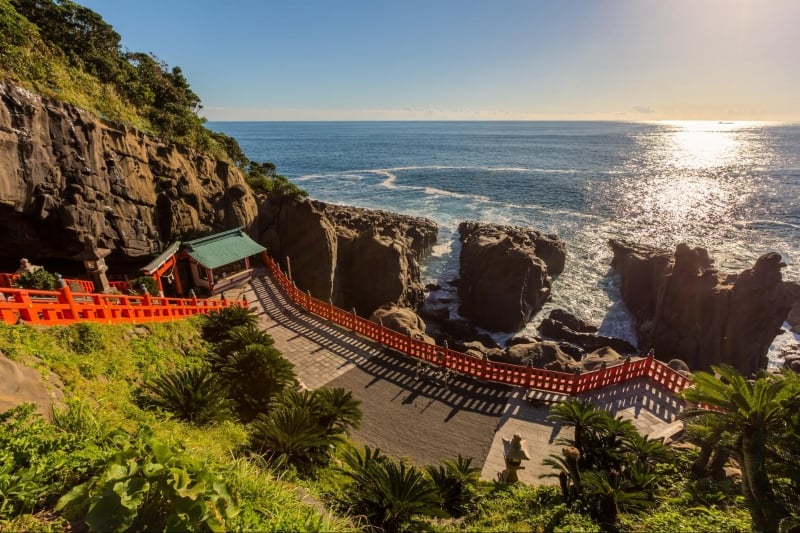 Sail with ease through Kyushu's many attractions with the tour's Yanagawa River Cruise and even a Dolphin Watching Cruise! Autumnal highlights, however, must include a visit to the historic Kirishima Jingu Shrine dedicated to the son of the Japanese sun goddess, with the temple's surrounding peaks boasting an integral role in Japan's creation myths. Another noteworthy temple is the picturesque seaside Udo Jingu Shrine; tucked in a cave atop a cliff face, the temple affords rugged views of the thrashing ocean and jagged rocks beneath.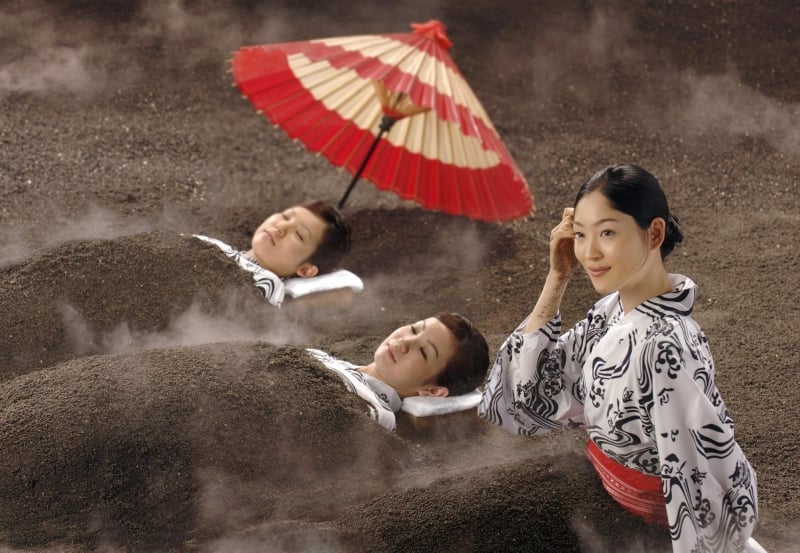 Shrines aside, no trip to Kyushu would ever be complete without experiencing the onsen island's plentiful hot springs. That said, Ibusuki puts a unique twist to this with its quirky hot sand baths that are said to improve overall health. While you're there enjoying Ibusuki's naturally heated sand, remember to look out too for the conical Mt. Kaimon, which resembles Japan's iconic peak, Mt. Fuji. For a more traditional onsen, the tour will also be making a stop by Beppu, which houses over 2,000 hot springs.
Close off your time in Kyushu with a view of the fiery foliage framing the cascading falls of Takachiho Gorge. Cruising down on a rowboat to witness this autumnal spectacle is truly a reminder of Japan's blessed natural landscapes. Have a final taste of the hot spring waters available on the island at Yufuin, before your seasonal persimmon-picking experience at the old town of Kurume. Nibbling on those refreshing fruits are perhaps the perfect way to complete your autumn exploration of vibrant Kyushu!
Raring to visit Japan and experience its otherworldly landscapes for yourself? Then don't miss out on these exclusive tour packages by JTB Travel at the NATAS Travel Fair 2018. You'll be hard-pressed not to head down to Singapore Expo Halls 3 & 4 this weekend!
---
Brought to you by JTB