It's easy to fall in love with Sarajevo.
I speak from experience; during my year-long trip abroad, I ended up visiting the capital of Bosnia and Herzegovina not once, twice or thrice, but four times. In fact, I spent a whole month in summer volunteering in a hostel in Sarajevo just because the city is a wonderful place to be.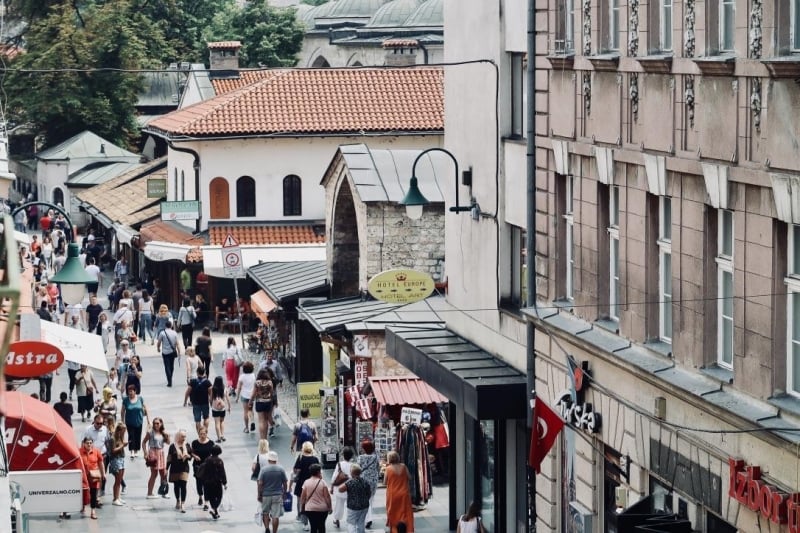 Despite its small size, Sarajevo brims with a plethora of attractions and activities. Its recent dark history adds a layer of texture that is ever-present in this dynamic and colourful city. On your first visit, be sure to have a mix of everything, from the city's history to the local food and accessible nature.
Here are some of the best things to do in Sarajevo:
1. Join a free walking tour
Probably the best way to get to know Sarajevo is by signing up for a free walking tour. This is the first point on my list because it's such a worthwhile activity that will value-add to your experience of the city. During a free walking tour, which usually lasts from 1.5 to 2.5 hours, you'll be briefly introduced to the city's past and shown the prominent landmarks around the Old Town. The professional tour guides are open to questions and they often offer tips such as where to eat and drink. Various companies — including Meet Bosnia, Sarajevo Insider, BH Spirit, and Neno & Friends — offer these tours. While advertised as "free", it is customary to leave a tip at the end of a free walking tour.
2. Visit mosques, cathedrals, and synagogues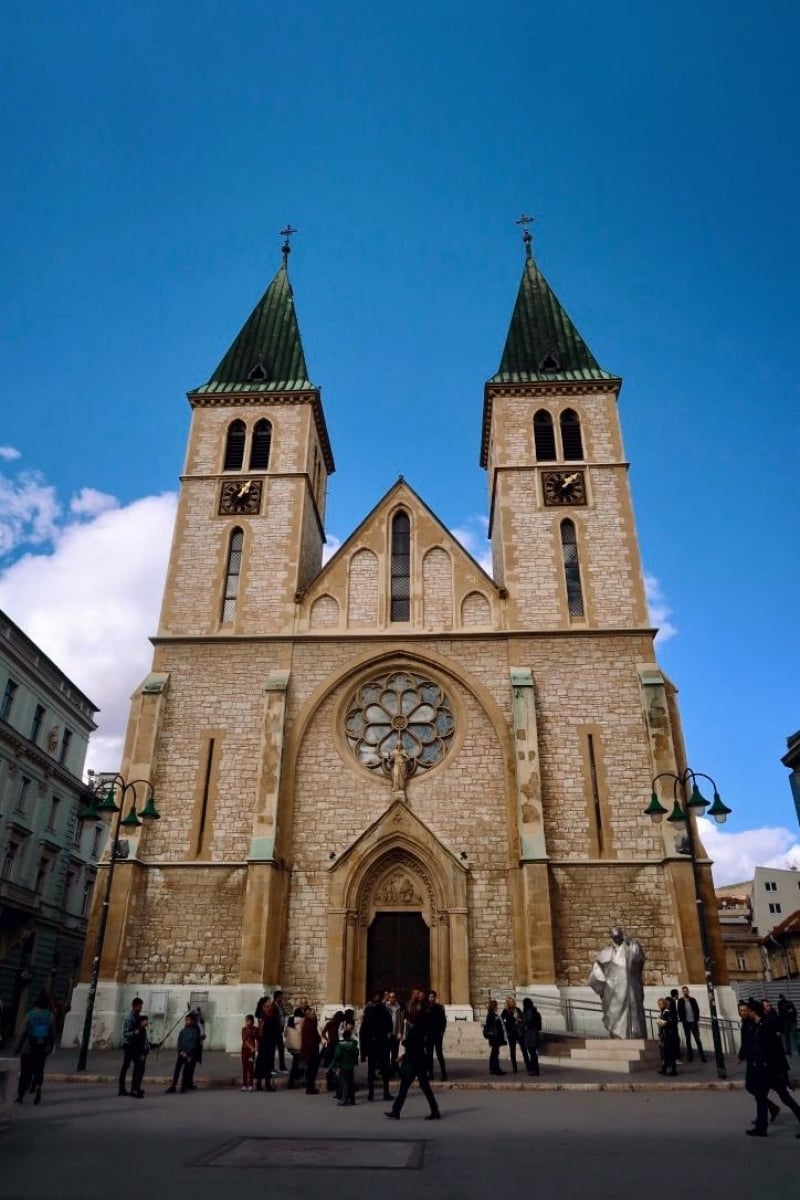 Sarajevo has a colourful religious landscape with multiple faiths co-existing side by side, mostly in harmony, over centuries. This is evident by the presence of mosques, churches, and synagogues all within walking distance of each other. It's no wonder that Sarajevo has the reputation of being a "small Jerusalem". The city's population comprises a few main ethnic groups: Orthodox Serbs, Catholic Croats, and Muslim Bosniaks. For your cultural immersion, take a stroll to the Gazi Husrev-beg Mosque, the Sacred Heart Cathedral, the Serbian Orthodox Cathedral, and the Ashkenazi Synagogue.
3. Discover the nooks and crannies of Bascarsija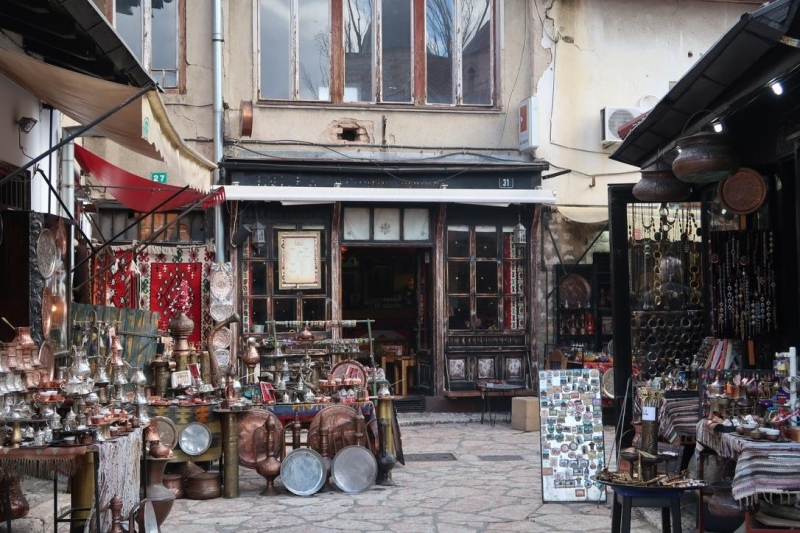 During your trip, you will likely spend a good amount of time in Bascarsija, the cultural centre of Sarajevo. Along the maze of alleys where merchants and craftsmen once wandered, you'll find restaurants, cafes, souvenir shops, and tourist offices. The history of this area can be traced back to 1462 when the Ottoman governor of Bosnia, Isa-beg Ishaković, established a caravanserai for travellers. The oriental charm still lingers everywhere, from the Ottoman-style wooden fountain to the coppersmith alley chock-full of traditional coffee sets.
4. Visit the spot where WWI kicked off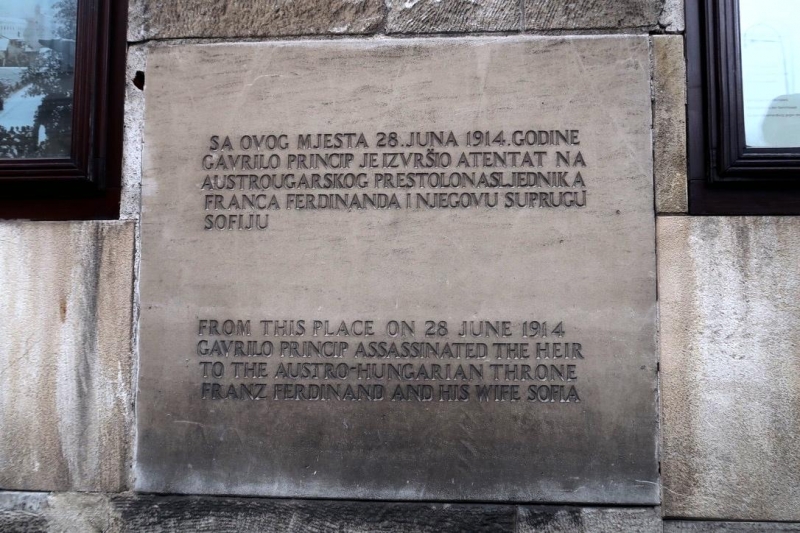 On 28 June 1914, Archduke Franz Ferdinand of Austria was assassinated by Gavrilo Princip, a member of a Serbian nationalist group called Black Hand. This event, which occurred near the Latin Bridge, marked a turn of the twentieth century. It caused Austria-Hungary to declare war over Serbia, sparking off World War I. More than a hundred years later, you can still visit this spot and discover how the assassination unfolded.
5. Marvel at impressive buildings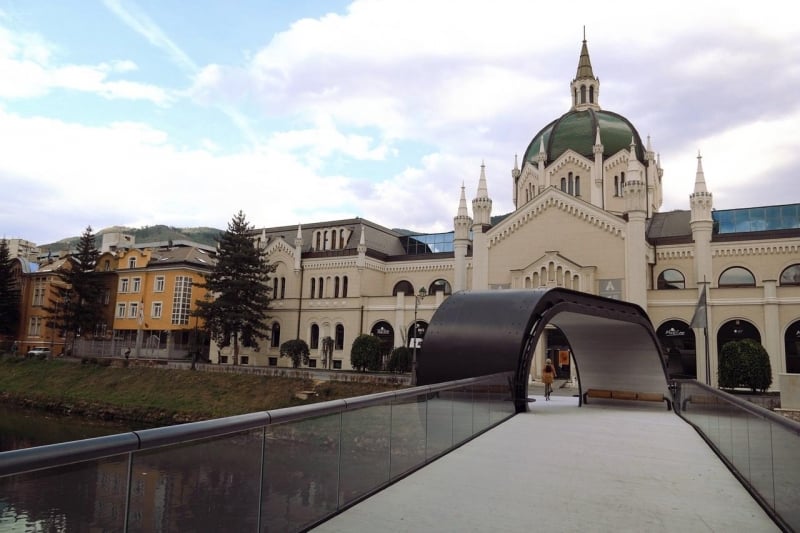 Sarajevo is home to some impressive structures. Among them, the City Hall and the Academy of Fine Arts. The former was once a National Library, which was destroyed by fire during the Bosnian war, burning some two million books and manuscripts. It has since been restored to its former glory. The Academy of Fine Arts, which sits on the banks of Miljacka River, bears a resemblance to the impressive Hungarian Parliament Building. It once functioned as an Evangelical Church during the Austro-Hungarian occupation.
6. Devour stories at the War Childhood Museum
There's a handful of sites where you can learn about the Bosnian War between 1992 and 1995, in which an estimated 100,000 lives were lost. I highly recommend the War Childhood Museum. Opened in January 2017, this museum showcases the personal belongings of war survivors accompanied by a snippet of their childhood memory. The everyday objects on display, from books to toys, will evoke a spectrum of emotions, so don't forget to bring along a handkerchief.
7. Learn the atrocities of humankind at Srebrenica Gallery
The massacre in Srebrenica that took the lives of over 8,000 Bosnian Muslim men and boys has been described as the worst mass killing on European soil since World War II. This campaign of genocide was perpetrated by Bosnian Serb forces in what was supposed to be a safe zone under UN protection. To this day, victims of the systematic killings are still in the process of being identified and reburied. This memorial combines images, text, audio, and video to showcase the horrors of July 1995.
8. Visit other museums according to your interest
History-lovers shouldn't stop at the museums mentioned above. The Tunnel Museum and the Museum of Crimes Against Humanity and Genocide are two more stops to make in order to understand the Bosnian War. Of course, the country's history goes far beyond that tragic episode, and the Historical Museum of Bosnia and Herzegovina or the National Museum of Bosnia and Herzegovina would be the places to dip your toes into the yesteryears. There's also the Gazi Husrev Bey Museum which is dedicated to the man who contributed greatly to the development of the city, and Svrzo's House, which is a traditional Ottoman-style structure that used to belong to a wealthy Bosnian family.
9. Catch the sunset from the Yellow Fortress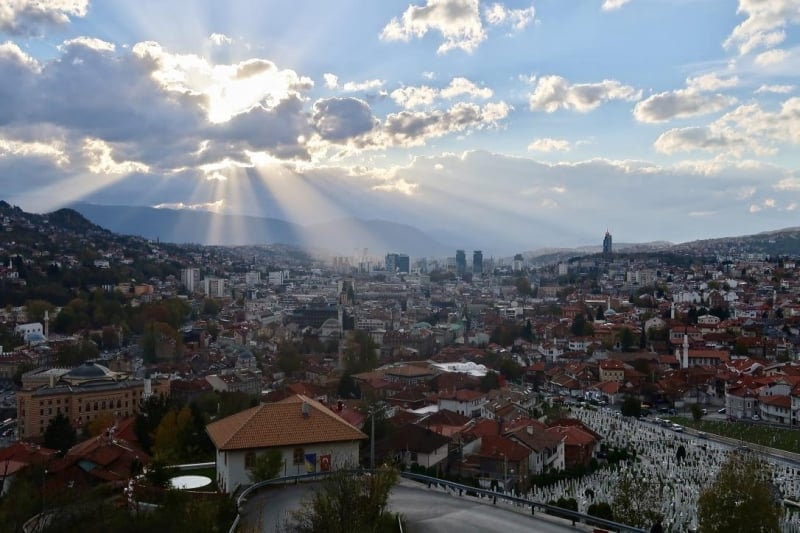 Just a 10-minute uphill walk from the Old Town past the Martyrs' Cemetery, the Yellow Fortress (Žuta Tabija) offers breathtaking views of the city. Built in the 1700s, it used to defend the old city of Vratnik against Austro-Hungarian troops. Nowadays, it's a popular spot to view the sunset.
10. Climb further up to the White Fortress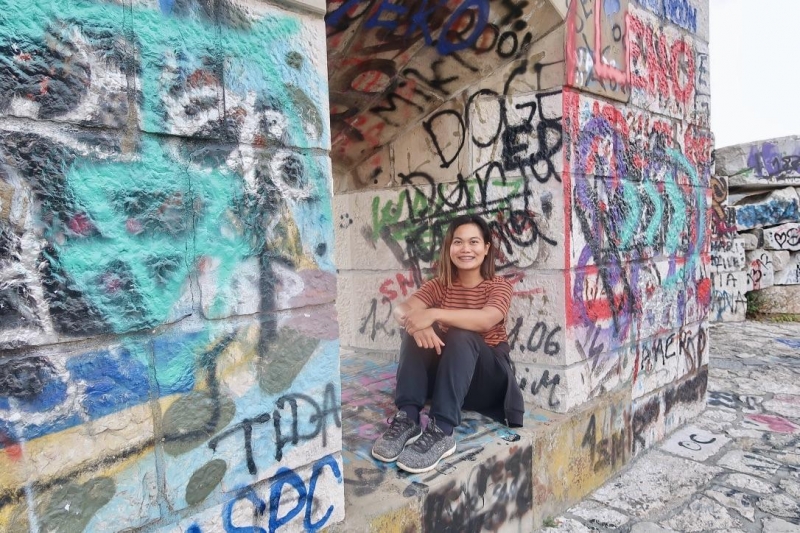 A further 15-minute ascent through the neighbourhood brings you to the White Fortress (Bijela Tabija). While speculations surround its origins, this stone structure which overlooks Sarajevo valley is now vandalised with mind-boggling graffiti. You can climb through the openings meant for cannons and sit on the edges of the fortification.
11. Ride the cable car up Mount Trebević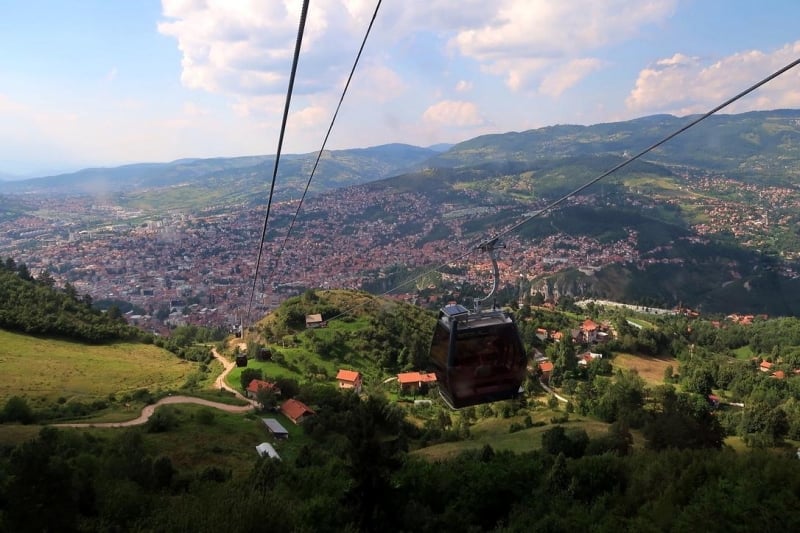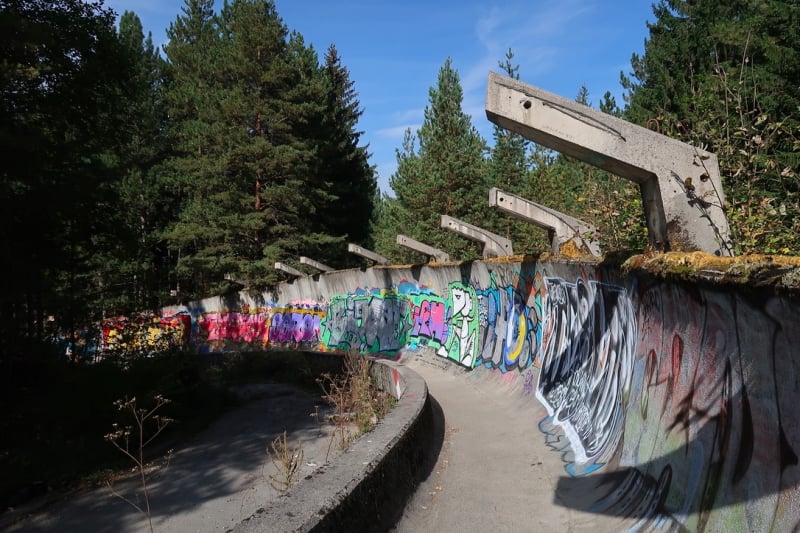 The Trebević Cable Car, first built in 1959, was destroyed during the Bosnian War. Following 26 years of absence, it re-opened in April this year, ferrying visitors up the mountain in a matter of minutes. At the top, you can have a picnic, follow the hiking trails, or walk along the now-abandoned Olympic Bobsleigh Track.
12. Head up the Avaz Twist Tower
I have not personally been up the Avaz Twist Tower, but I have heard that it's a fantastic vantage point to view the city. Standing at a lofty 176 metres, this is the highest skyscraper in Sarajevo — definitely not recommended for those with a fear of heights. One floor down from the observation deck is a cafe where you can have tea and calm your wobbly legs.
13. Sample Bosnian cevapi and burek
What's a trip to Bosnia and Herzegovina without savouring the local delicacies? Ask any local and they'd probably recommend cevapi and burek among other must-try foods. Cevapi is essentially grilled minced beef served in multiple pieces, alongside flatbread and chopped onions. Burek, on the other hand, is a baked pastry stuffed with meat, spinach, cheese or potatoes, and served with yoghurt. Competition for the best place to have Bosnian cevapi and burek is tough, but you won't be disappointed if you patronise Cevabdzinica Kastel or Zeljo for cevapi, and Buregdzinica Bosna for burek.
14. Have a quick meal at an ascinica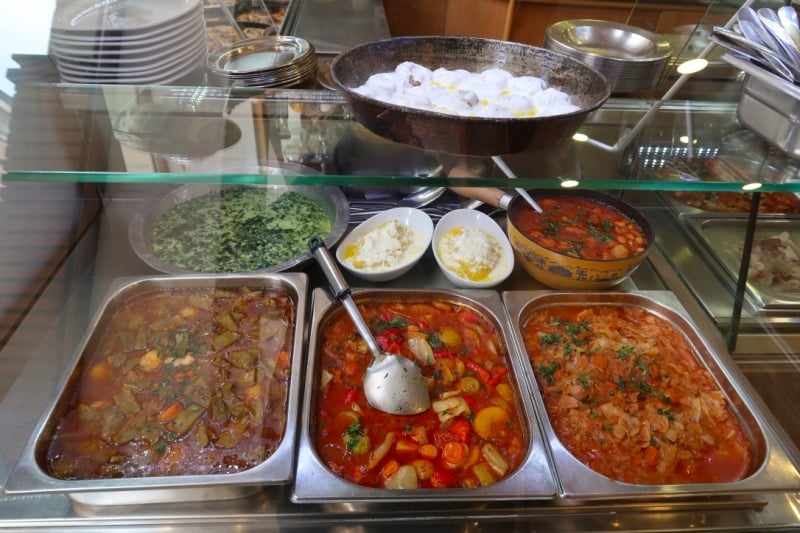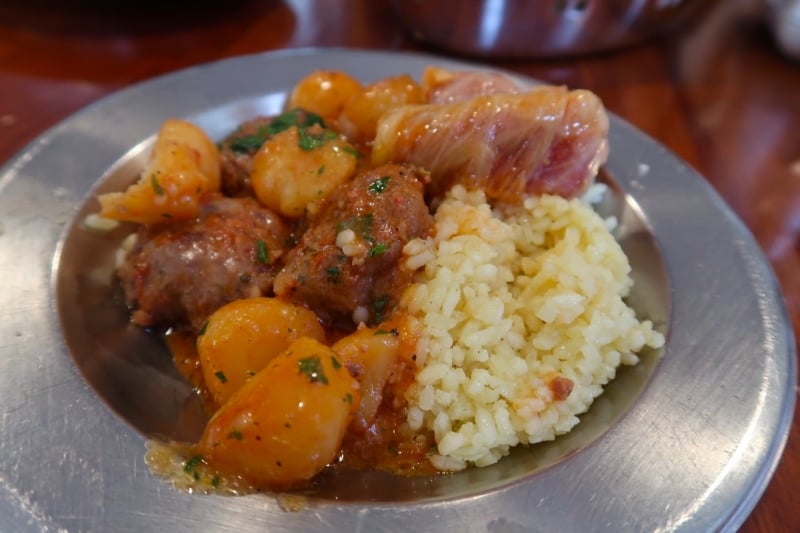 There will certainly be no shortage of dining spots in Bascarsija, but it's worth seeking out an ascinica-style eatery for a homely local meal. In such restaurants, the dishes are ready-made and displayed in metal trays on the counter for you to take your pick. My personal favourite is Ascinica Asdz, as they have a huge selection of fresh and mouth-watering traditional Bosnian foods, including vegetarian ones.
15. Dine in a traditional Bosnian restaurant
Chances are, you'll also want to pop by regular restaurants. In this case, I'd recommend Dzenita, a small eatery that's usually packed with locals, as well as Morica Han, which is tucked within a courtyard of a historic inn. Both restaurants are reasonably priced and have a large selection of food. If you're not sure what to pick, simply ask the waiter!
16. Go cafe-hopping
If you love sitting in a cafe to read a book or people-watch, I have a bunch of places to add to your itinerary. Not many tourists know about Cafe Hecco, which is nestled on the 10th floor of Hotel Hecco. That's a shame, because it offers sweeping city views without the need to hike up a hill. Tea-lovers, check out Teahouse Dzirlo. Coffee-lovers, on the other hand, will be delighted to know that Ministry of Cejf is just a stone's throw away. You could also bask in the elegant ambience of Viennese Cafe in Hotel Europe, or sit in Caffe Bar Andar to watch the continuous flow of people along Ferhadija Street.
17. Make a day trip to Vrelo Bosne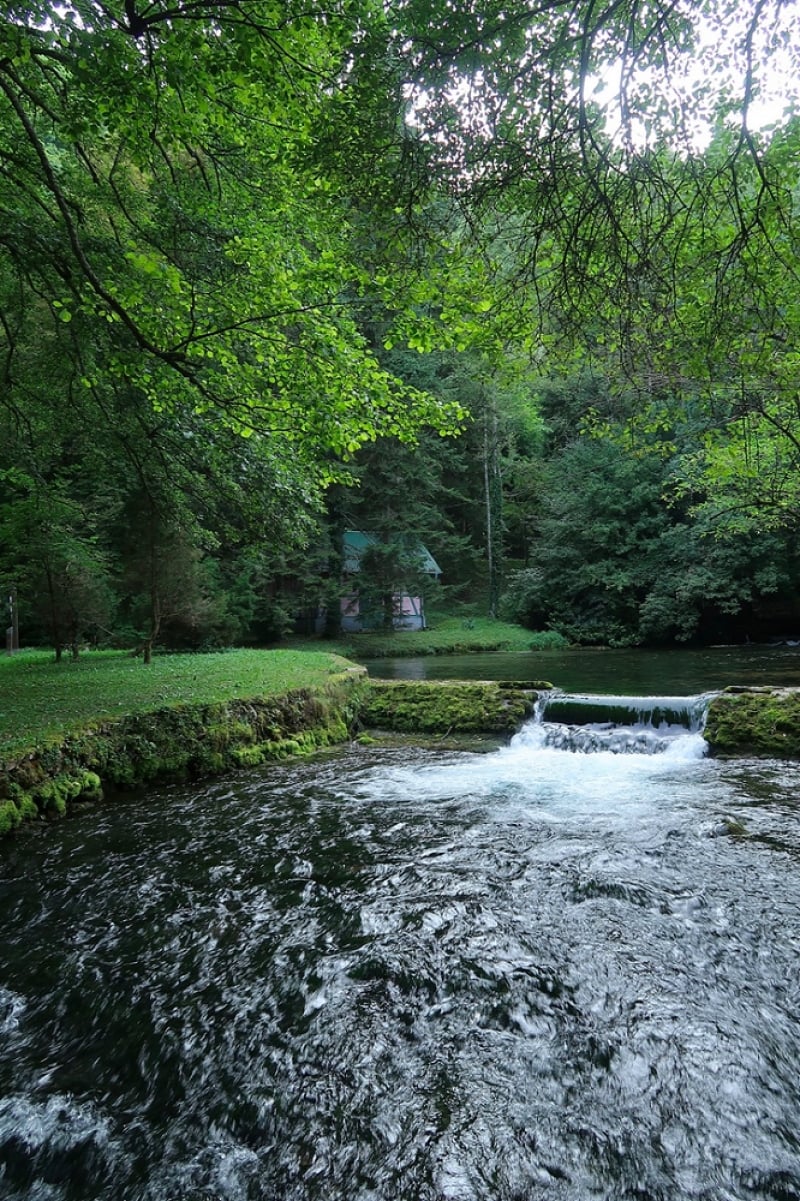 Once you're ready to explore beyond the historic Old Town of Sarajevo, take tram #3 to the last stop and wander into an oasis of green at Vrelo Bosne. "Vrelo Bosne" translates to "spring of the Bosne River" and this extensive park feels like a world away from the bustle of the city. Many streams run through the tranquil area, collecting in little ponds. You can walk along the paths, cross rustic bridges, and dine in the on-site restaurant. If you prefer something more intimate, plan a picnic!
With so many things to do in Sarajevo, you might just end up hopping from one attraction to another in a frenzy if you're short on time. So if you like what you've read so far, do yourself a favour and allocate more time to explore the city.