Tucked high within Mount Trebević, the now-abandoned Olympic Bobsleigh and Luge Track signify the former glory days of Sarajevo. To be more precise, the glory days of 1984. More than 30 years ago in February, Sarajevo, then a part of Yugoslavia, was host to the XIV Olympic Winter Games. It was the first winter game to be staged in a communist state, and the luge and bobsleigh event alone drew 20,000 and 30,000 spectators respectively.
Less than a decade later, the winds turned sharply and Sarajevo became a city that was utterly devastated and ravaged by war. The siege of Sarajevo, which lasted 1,425 days from 1992 to 1996, is known to be the longest siege of a capital city in the history of modern warfare. During those dark days, Sarajevo was subjected to sniper attacks and daily shelling by Serbian forces. On top of that, supplies like food, water, medicine, electricity, and fuel were in shortage. More than 12,000 residents were killed.
It's hard to grasp the roller-coaster of events that saw Sarajevo turn to a mangled wreckage on the ground soon after soaring high in the skies above. But when you step on the derelict bobsleigh and luge track, you can't help but catch a glimpse of the city's multi-layered history. In the silence of the forest, strolling along the track is a haunting experience. This is partly why it's one of the most memorable places I visited in Sarajevo.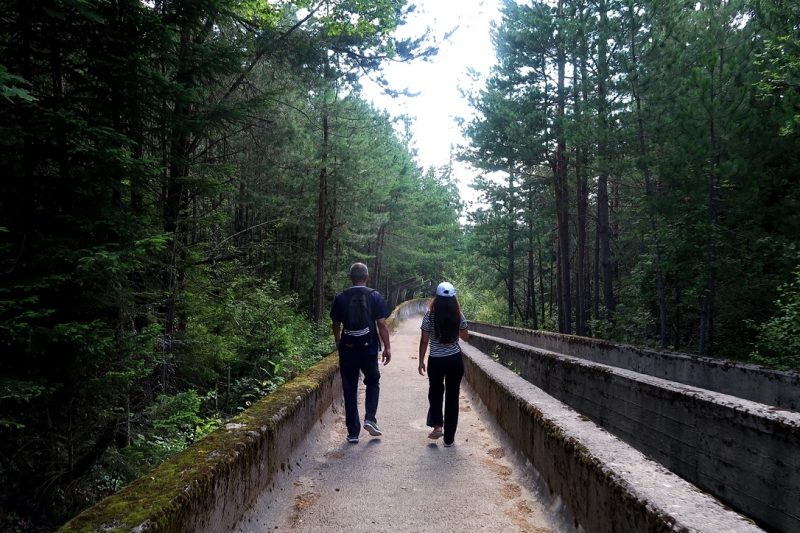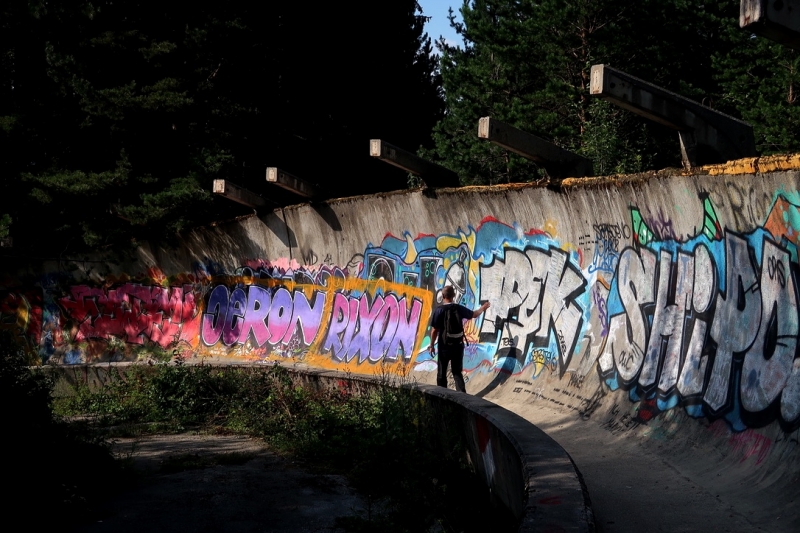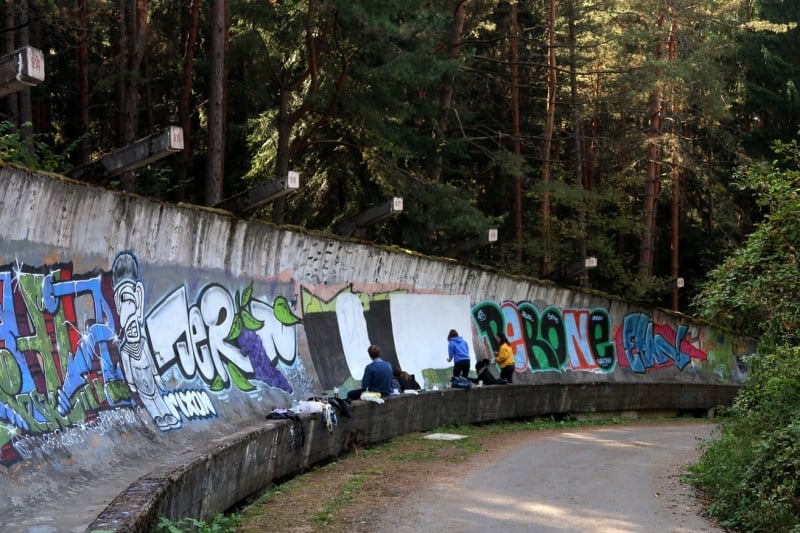 In the present day, the track which winds through a forest of tall pine trees is covered in graffiti. It can be considered a gallery of sorts, with works of art contributed by professional artists and the average teenager wielding a bottle of spray paint. On my second visit to the track, I saw a group of youths busy with their brushes, claiming their spot by painting over old graffiti. Within metres after metres of incomprehensible artwork, you will probably chance upon a few pieces that will draw your attention or make you chuckle.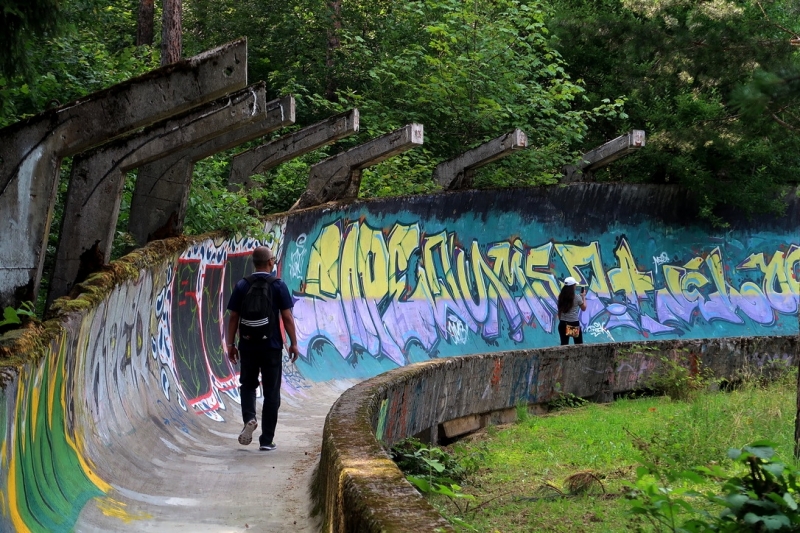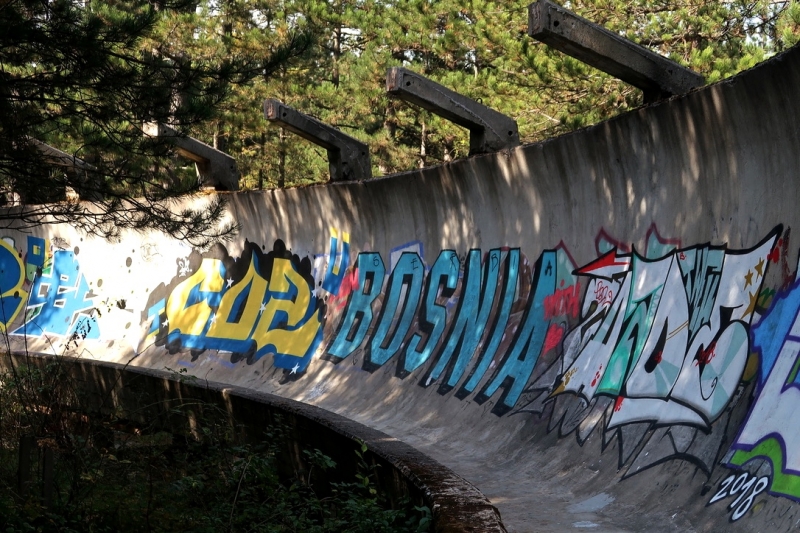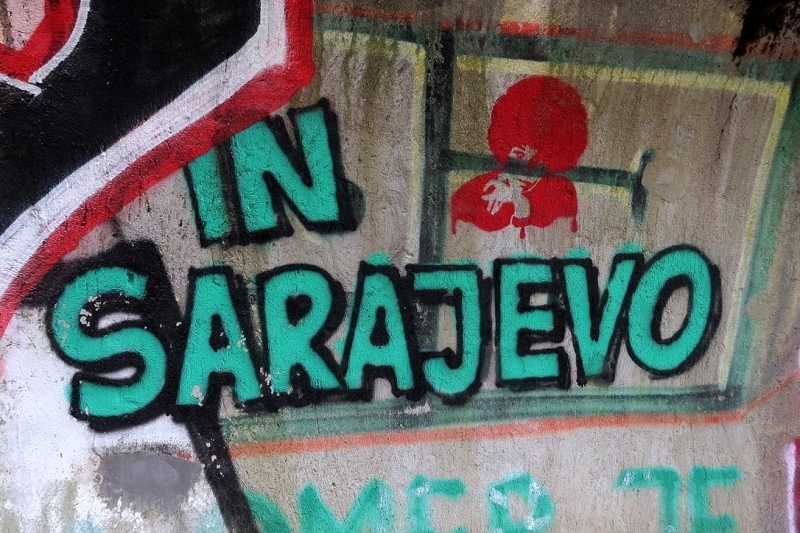 The pops of bright colours do not hide the signs of age and damage. It's rather sad to see an Olympic sporting venue reduced to crumbling decay. Greenery encroaches on the concrete structures, slowly engulfing it. Bullet holes pepper the track, a reminder that the site was once used by the artillery units and snipers from the Bosnian Serb forces. It's highly advised to keep on the track or pathway as there could still be mines scattered around the surrounding forest. That said, it's a safe attraction for tourists to visit — as long as they stay within the limits — and the current state of the track pointed to the existence of basic maintenance work.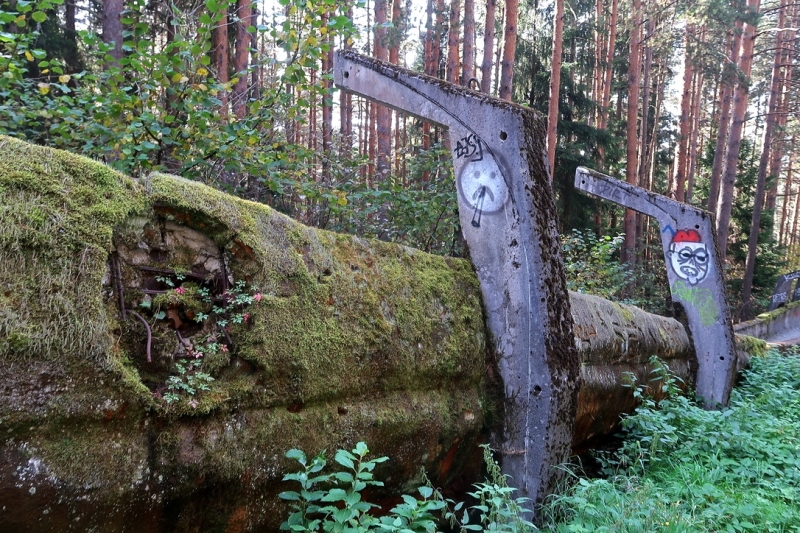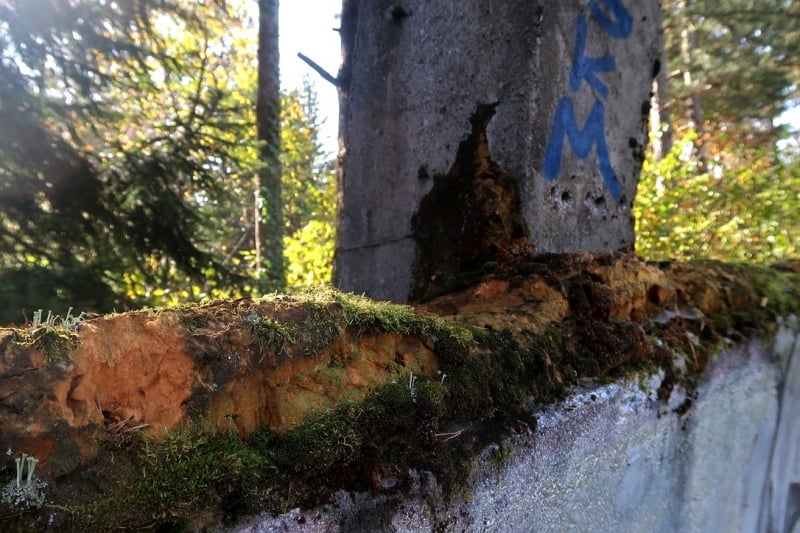 It takes around half an hour to walk from one end of the track to the other with some photo stops along the way. Needless to say, history aside, this canvas of urban art is a dream for photographers and Instagrammers. A bonus is that the track is completely free to enter!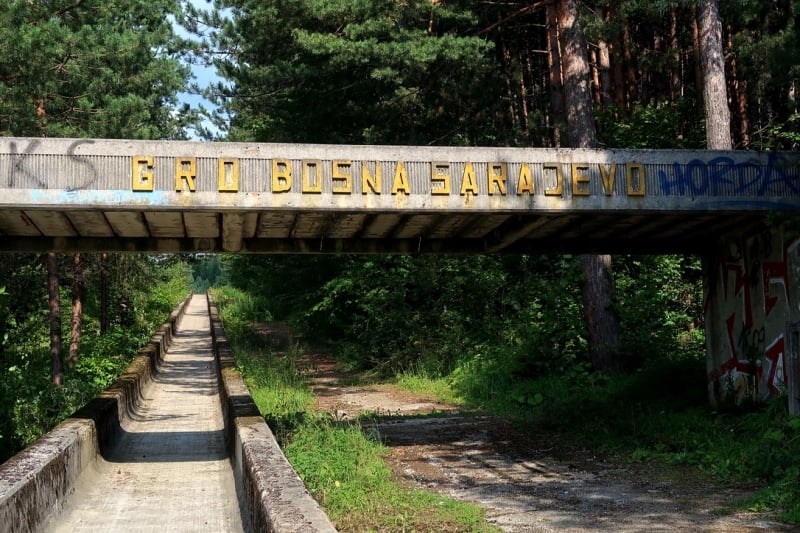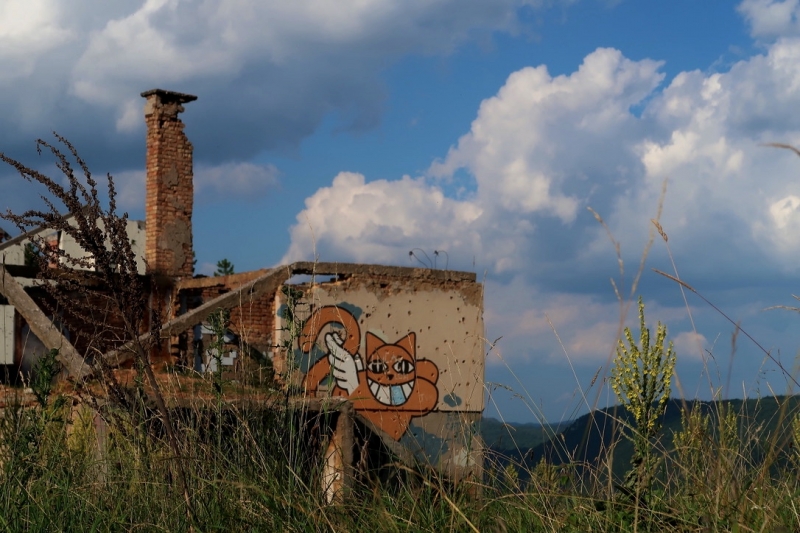 Close to the bottom of the track, there are some buildings (or rather, ruins) that bear prominent scars of the war. Behind it is a small mound of hill which you can scale for fantastic city views.
Getting there: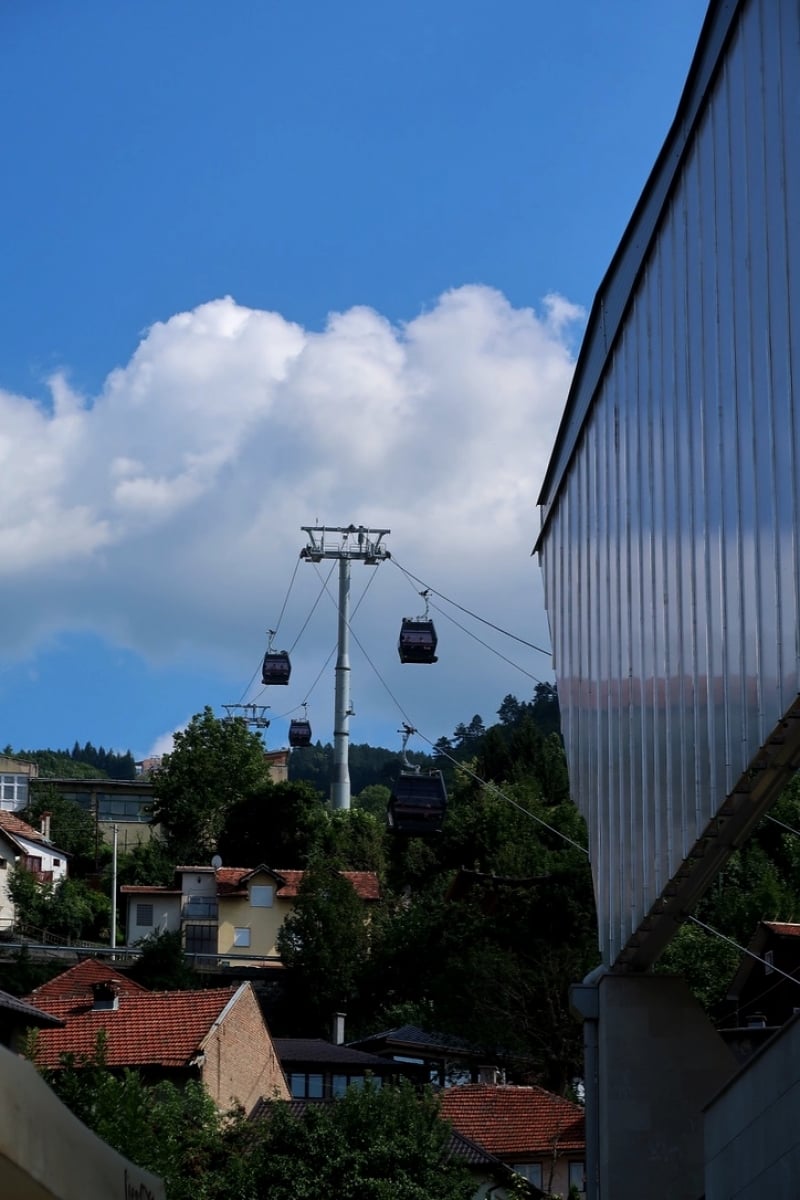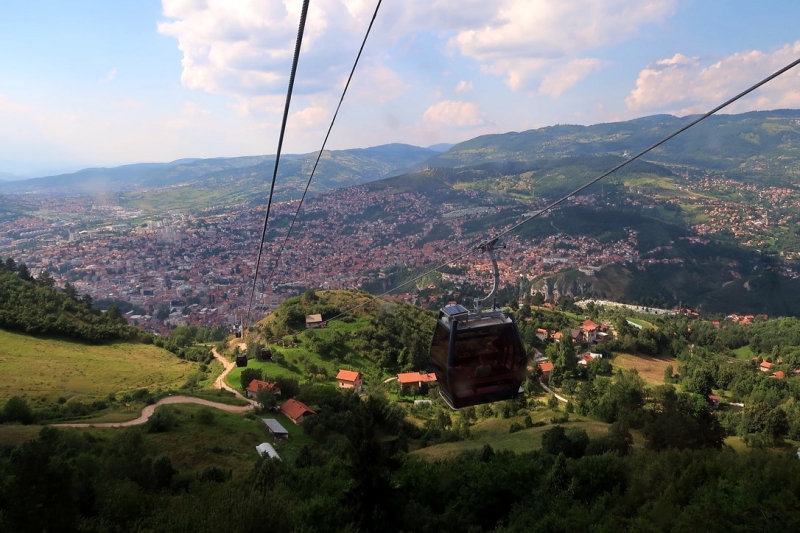 By cable car: In April this year, after 26 years of absence, the Trebević Cable Car resumed its services up the mountain. This brand new gondola follows the same route as the previous one that was destroyed early in the Bosnian War. The cable car station is just a 10-minute walk from the heart of the Old Town. The tickets, however, are rather pricey for tourists, at 20KM for a return trip and 15KM for a one-way trip. From the disembarkation point, the bobsleigh and luge track is a ten-minute walk downhill.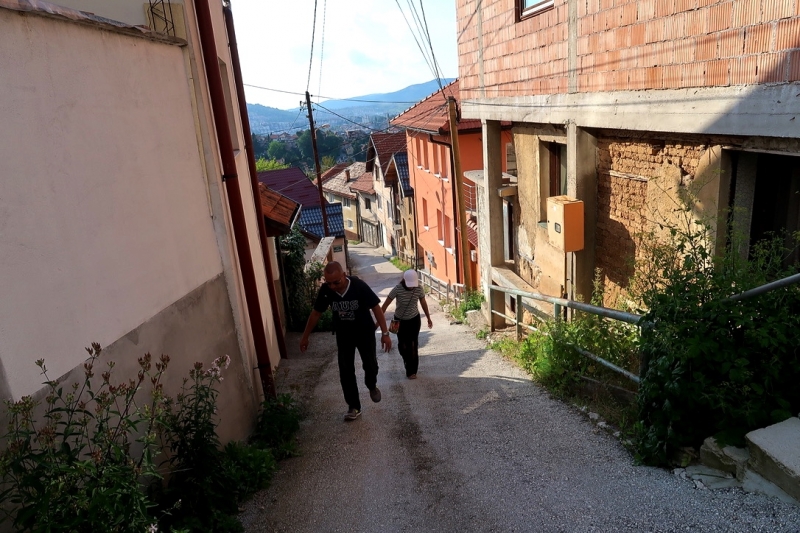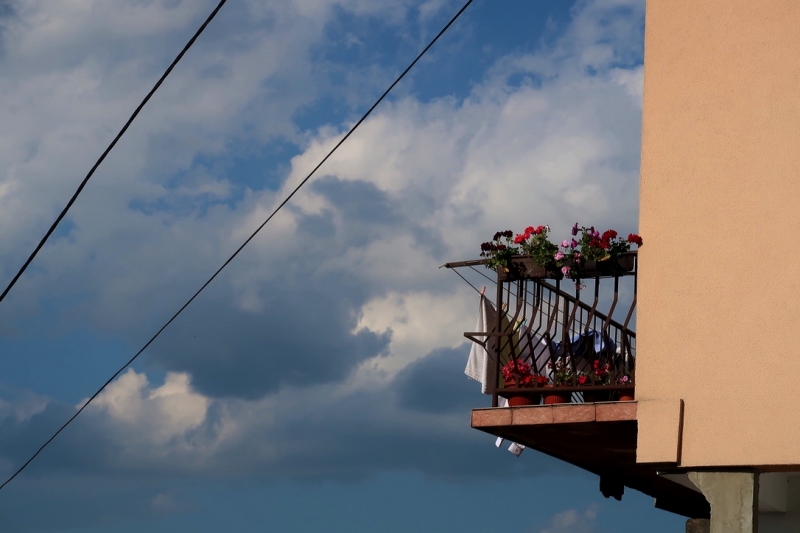 By hike: It's also possible to hike up to the track. For someone with average fitness, the journey will take around 1.5 hours, first through a neighbourhood, then along a mountainside trail, and after that on a gently sloping road. I'd suggest using MAPS.ME to check the route and hiking trail. Wear proper shoes, bring along water, and be mentally prepared for very steep inclines.
By taxi: While I have not personally taken this option, a quick check revealed that previous visitors paid around 9–12 KM for a metered taxi to get them from the city to the track. It's also possible to stop at Pino Nature Hotel should you wish to enjoy a longer walk.
By tour: There are many local travel agencies that include the bobsleigh and luge track as part of their war tour. If you're short on time, you can opt for this.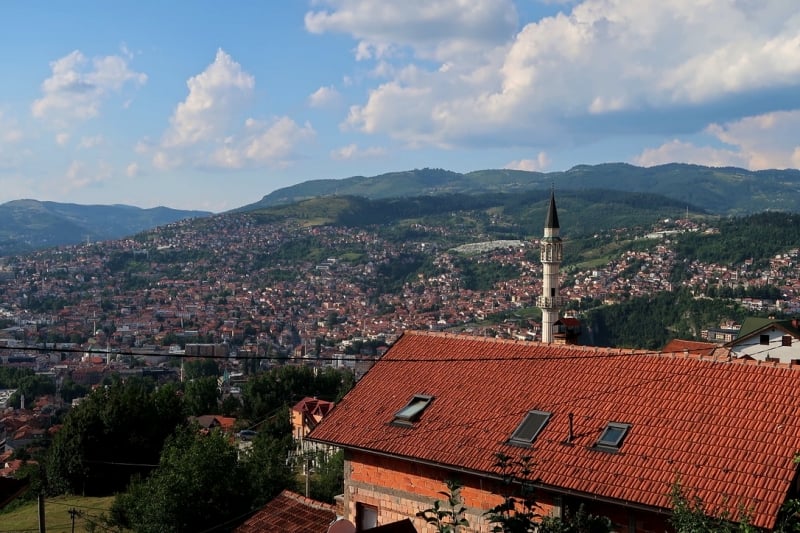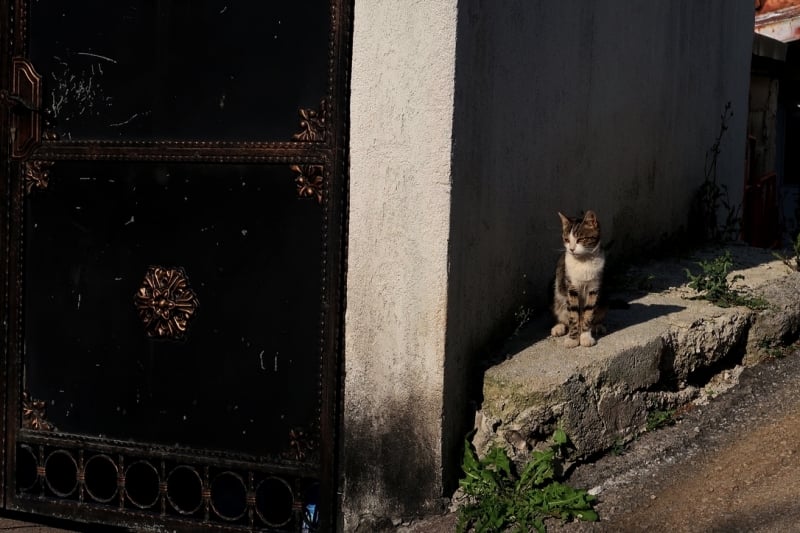 Unless you're joining a tour or have mobility/knee issues, I'd highly recommend walking down to the city after your trip. Entering the neighbourhood from the forest brings you back to the realities of modern-day Sarajevo — a refreshing welcome after getting lost contemplating history on the decrepit track. On top of that, it'll cost you nothing to walk and if you wish, you can pet some friendly neighbourhood cats along the way.
To end off, if you're a fan of nature, art, or history, the Olympic Bobsleigh and Luge Track is well worth a visit!