Phuket is one of Thailand's most popular destinations, attracting families, couples, groups of friends, and solo travellers. The country's largest island, it is also known for being one of the most expensive places in the Land of Smiles. The costs of enjoying Phuket can quickly mount up if you're not strict with your travel budget. Fret not though; visiting on a budget doesn't need to be dull when you mix and match terrific free activities and attractions with some of the pricier options.
Here are some free things to add to your Phuket itinerary to help you save costs:
1. Relax on sandy beaches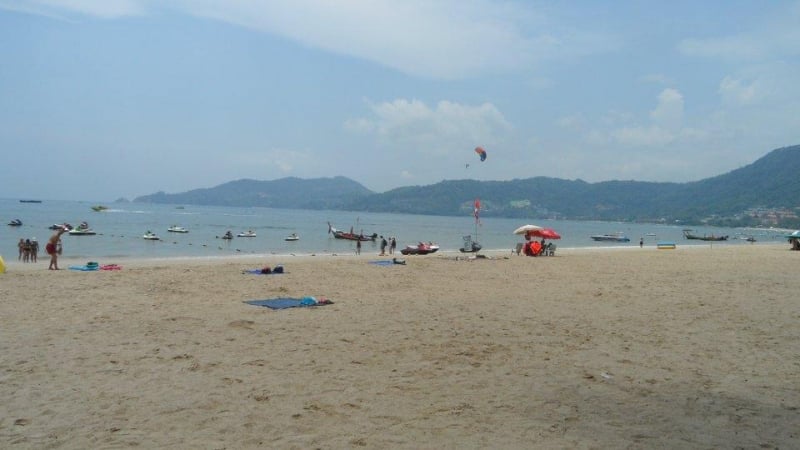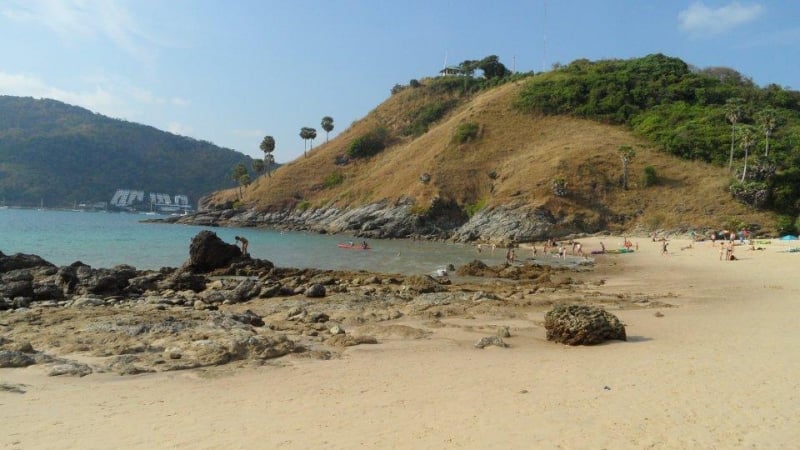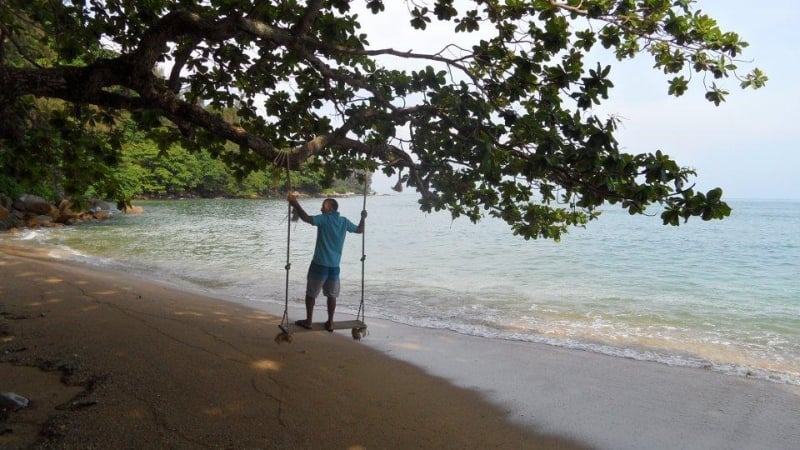 Phuket is famous for gorgeous beaches like Karon, Surin, and Kata, and laying your towel out on the sands to bask in the warm sunshine won't cost a single Thai baht. Take your own parasol for shade and you're all set for a budget day at the seaside! Cool down with a swim in the sea, top up your tan, lose yourself in your favourite book, and admire the ocean vistas. If you have your own transportation, it is also possible to escape the crowds and discover more deserted spots like Laem Singh and Mai Khao.
2. Soak up the scenery at viewpoints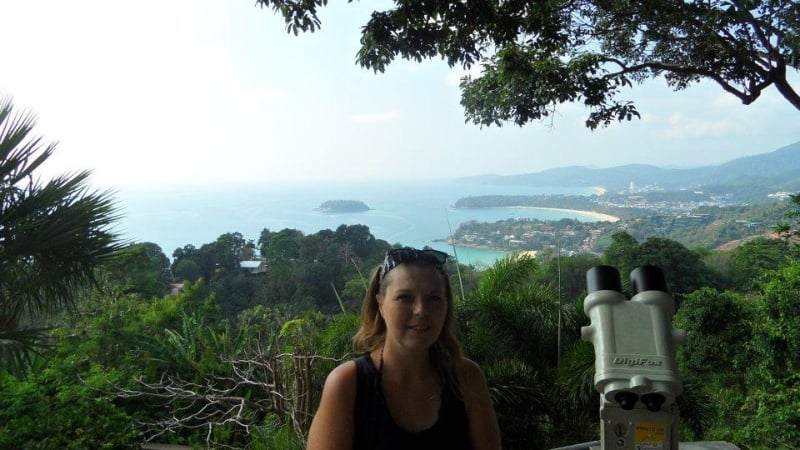 While there are several excellent bars and restaurants that boast stunning views of Phuket's marvellous sunsets, there are also a number of viewpoints where you can watch nature's spectacular light show unfold. Head to Karon Viewpoint and Promthep Cape for scenes of beauty you won't be likely to forget in a hurry. The viewpoints are also great during the daytime for stunning vistas.  
3. Admire the Big Buddha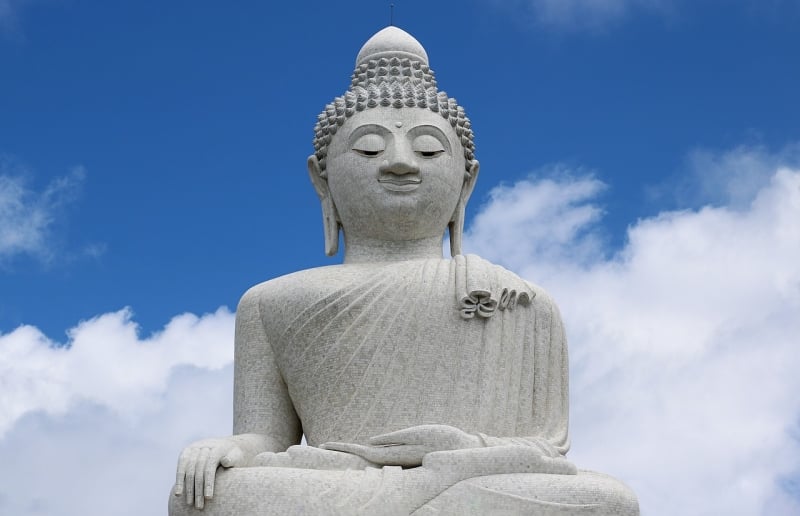 Although you'll need transportation to reach the hilltop Big Buddha, there's no charge for getting up close and personal with the gigantic statue. From far and wide, the grey statue towers over the landscapes, standing at 45 metres' tall. The lofty position also affords striking views across the island and ocean.
4. Visit Wat Chalong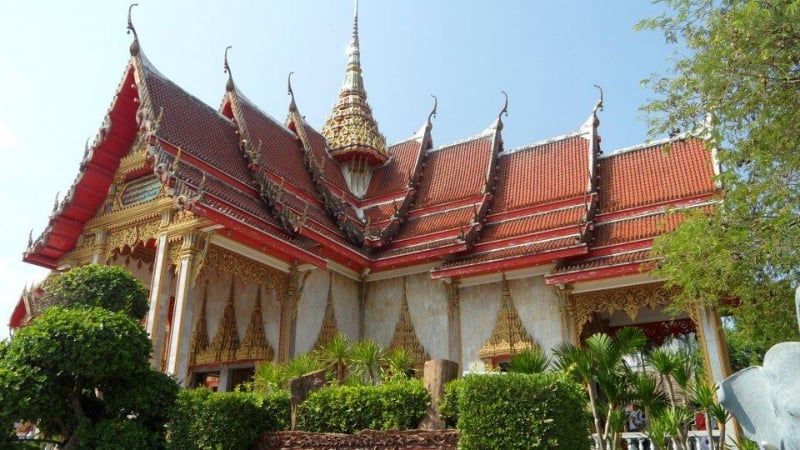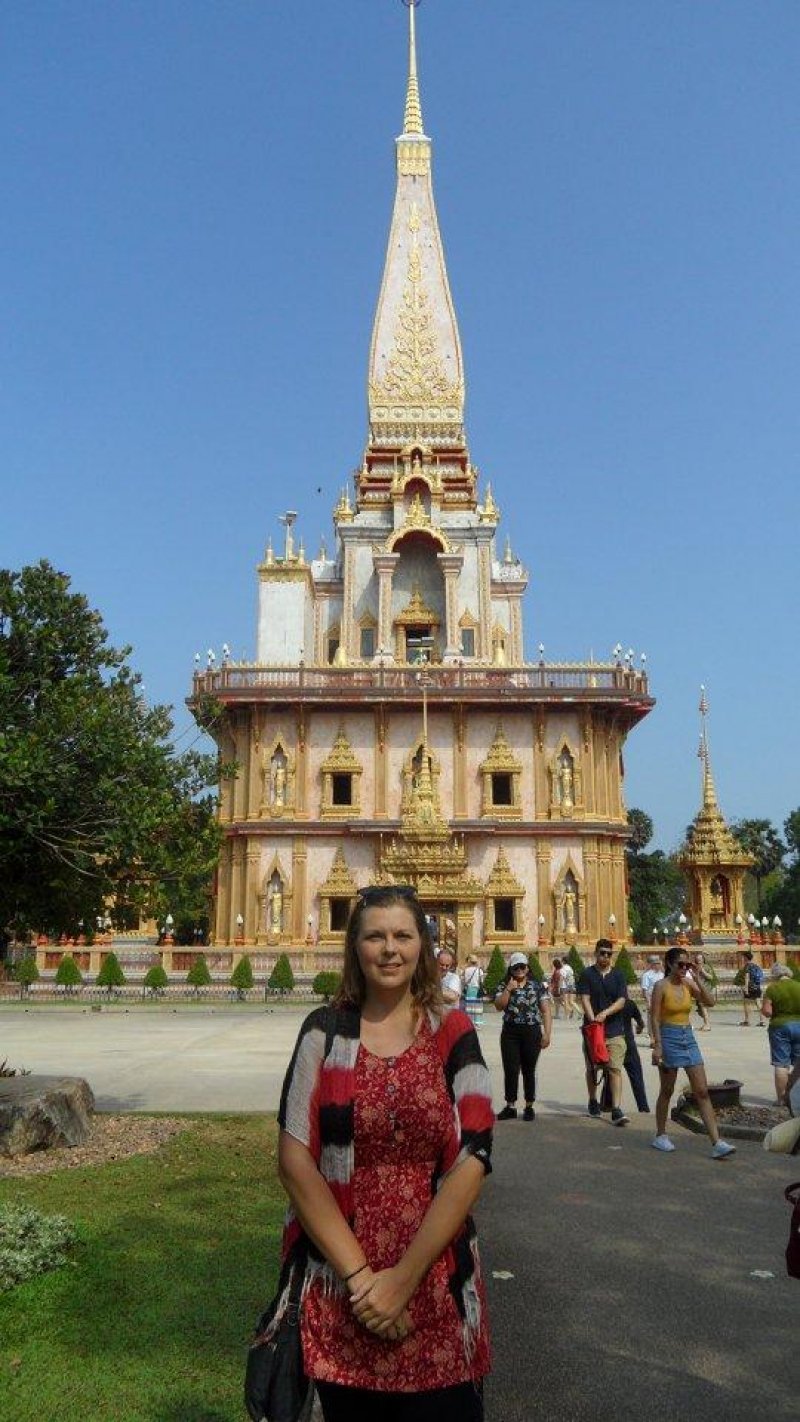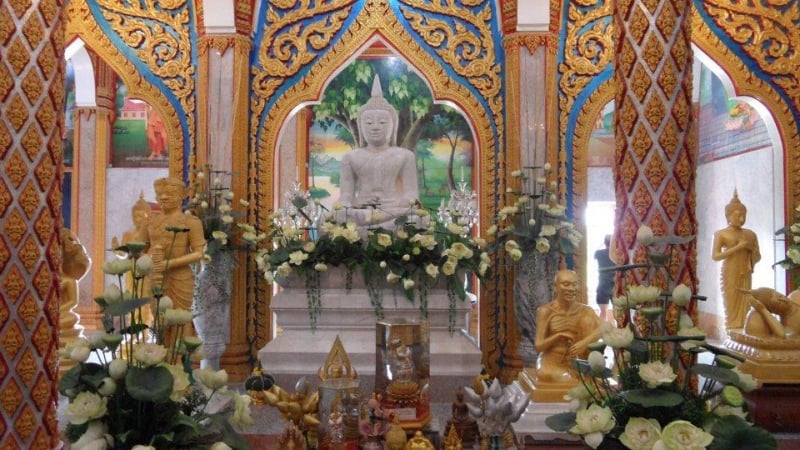 Wat Chalong is the biggest Buddhist temple in Phuket. It's completely free to enjoy, though (as with all temples) donations are gratefully received. There are statues of locally revered monks within the large prayer hall and you will also find a variety of Buddha statues and historic exhibits throughout the grounds. The glittery buildings are photogenic and it's a great place to learn more about spiritual beliefs in Thailand and see locals making merit.
5. Step into Hock Guan Kong Temple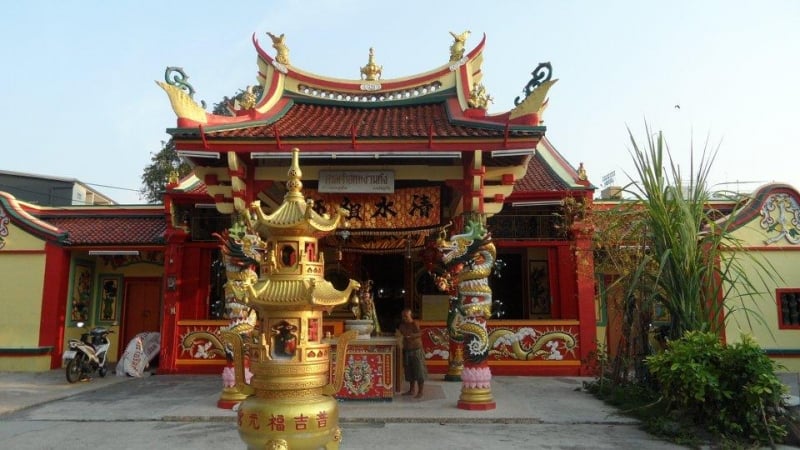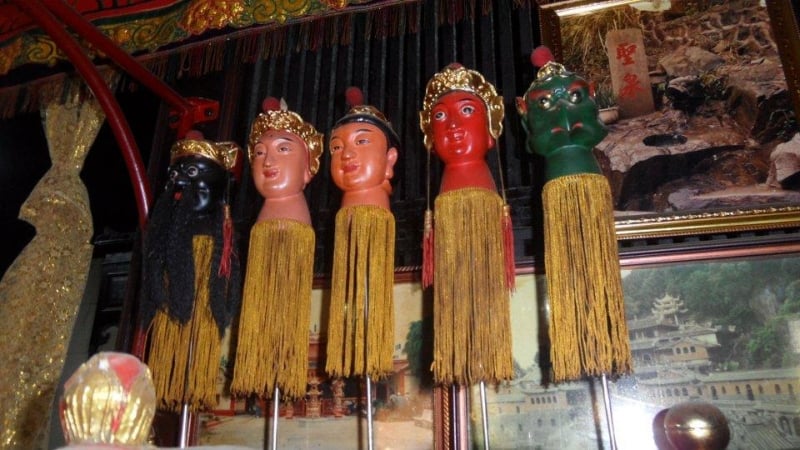 A lovely vision of deep reds and yellowy-golds, Hock Guan Kong Temple is a photogenic Chinese temple in Phuket Town. There are statues and carvings dedicated to various Chinese deities, some of which are rather fearsome looking! Burning incense creates a heady aroma and you spot people leaving offerings at the shrines.
6. Explore inside a lighthouse
A grand lighthouse stands ready to protect those at sea near the rocky shores of Promthep Cape. Snap some pictures from the outside before stepping inside to see a range of maritime exhibits in the museum and soak up the scene from the viewing platform. There's no charge to look around the lighthouse.
7. Stroll through Phuket Old Town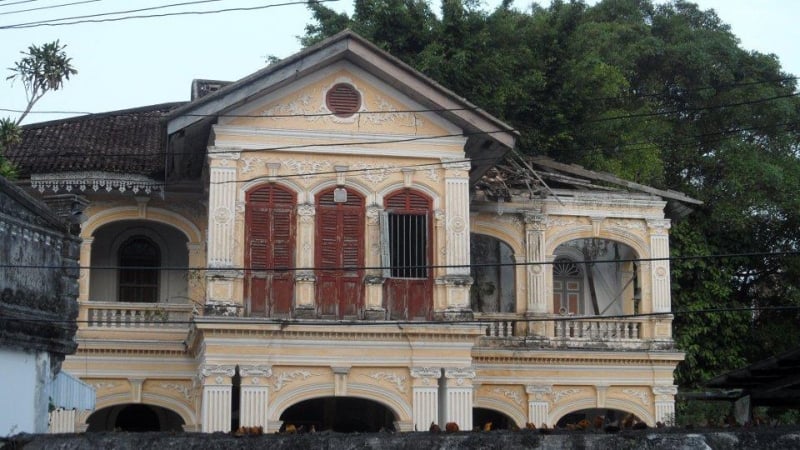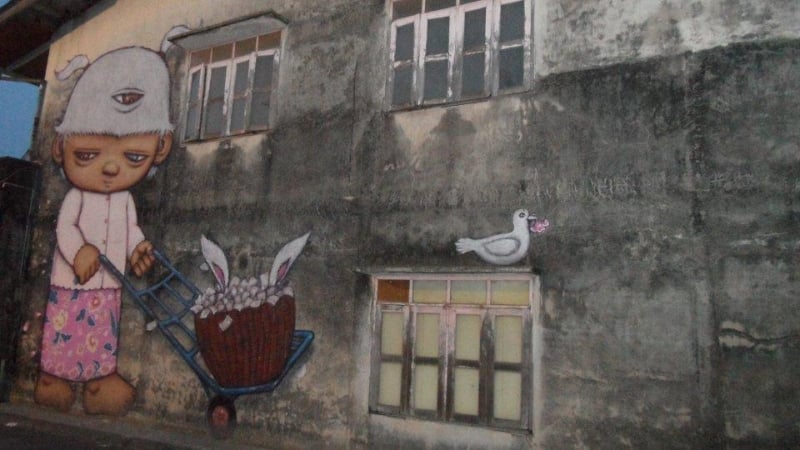 With a combination of European, Chinese, and Thai influences, Phuket's atmospheric Old Town is well worth a visit. The historic core has beautiful and colourful architecture that will definitely please any photography lovers. The tourist crowds are smaller in the old town too, which is always a bonus. Look out for interesting street art and whimsical statues to enhance your time in the city.
8. Marvel at the Dancing Fountain
Every afternoon at 1pm and 3pm and each evening at 7pm and 9pm, the fountain outside Jungceylon Mall bursts into life. Powerful jets of water shoot into the sky with lights and sounds to add to the magic. Furthermore, during the evening showtimes, there's a charming Water Screen Show where movie clips are beamed onto a watery screen, complete with music and lights.
9. Browse in local markets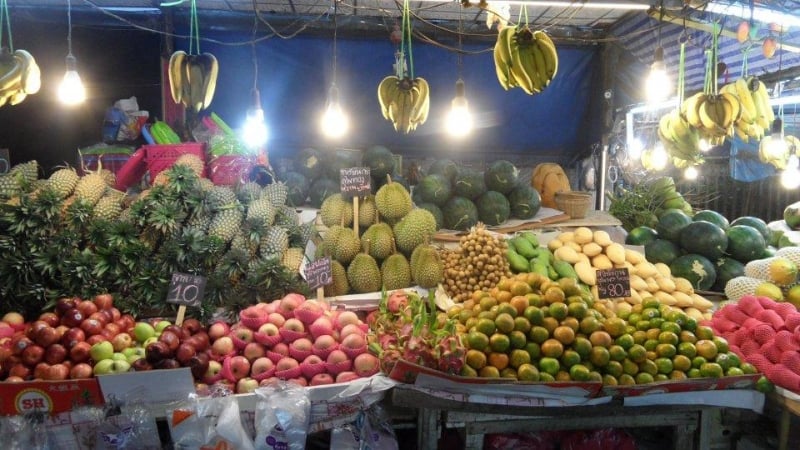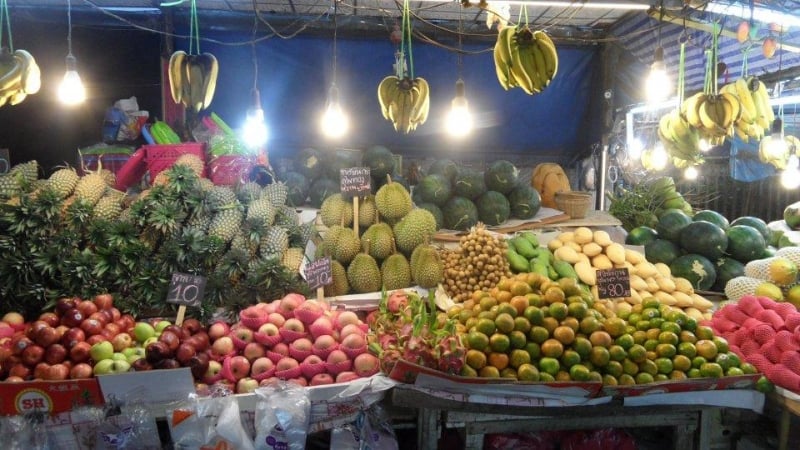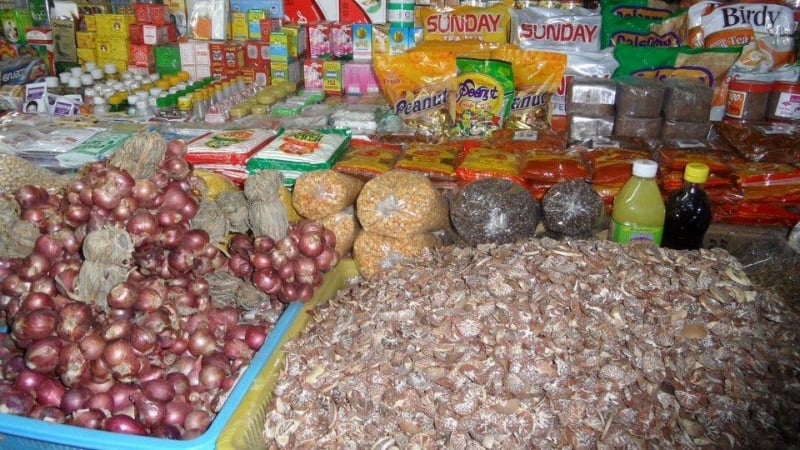 As with other places in the Land of Smiles, Phuket's markets offer myriad opportunities to browse a range of local products and goods. Don't forget to haggle if something catches your eye and you want to pick up souvenirs and gifts. Even if you don't plan on making any purchases, the markets are still well worth a visit. You will also find a tempting assortment of street food favourites for a budget feed.
10. Absorb the energy of Bangla Road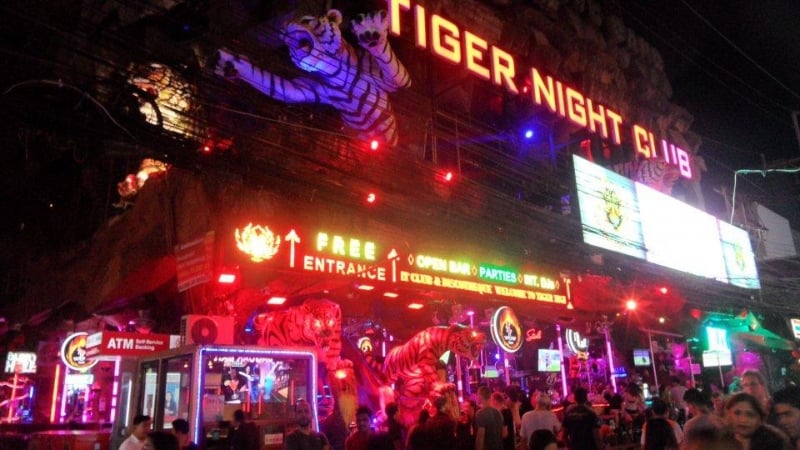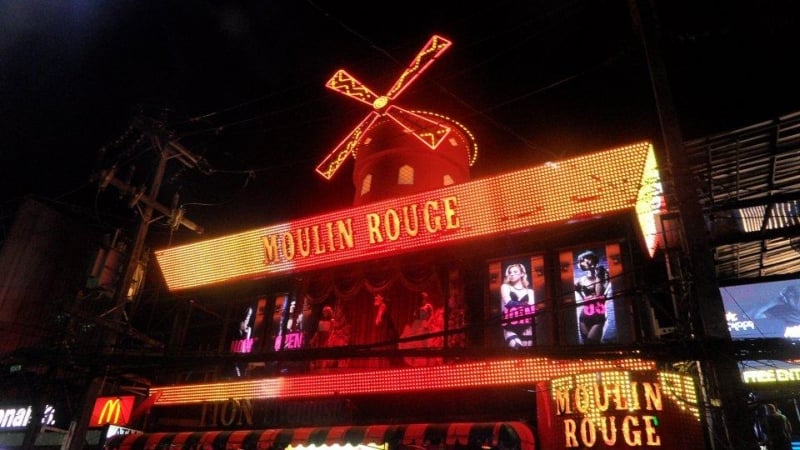 Wandering along the pulsating Bangla Road, one of Phuket's hottest night spot, is an exciting experience. Some of the bars (like Tiger Night Club) are supremely impressive, with striking features and bright lights. Music pumps loudly, with varied tunes battling to be heard in the din. Peer into the bars and you'll spot people chilling with a beer, playing pool, pole dancing, throwing shapes on the dance floor, and more. It's certainly a great place for people watching!  
With these free activities in Phuket, you can keep to your budget while having fun-filled days.