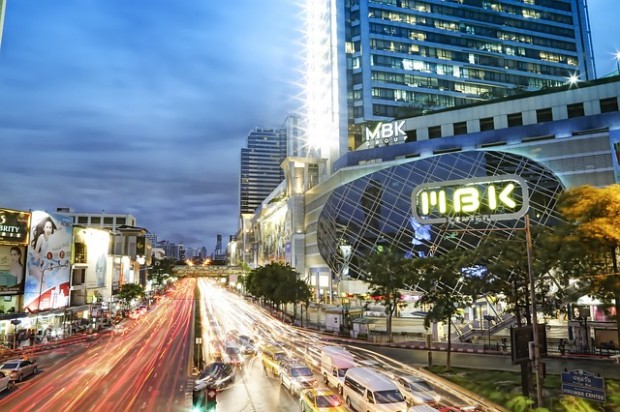 Bangkok [fzPrice]bkk[/fzPrice] is a city that needs no introduction. A sprawling city attracting hundreds of thousands of visitors each year, its arguably one of the most visited cities in the world. In my opinion, no other city deserves the title of "The City That Never Sleeps" better and after my first visit to Bangkok, I was hooked. I now completely understand why travellers keep returning again and again.
1. The FOOD!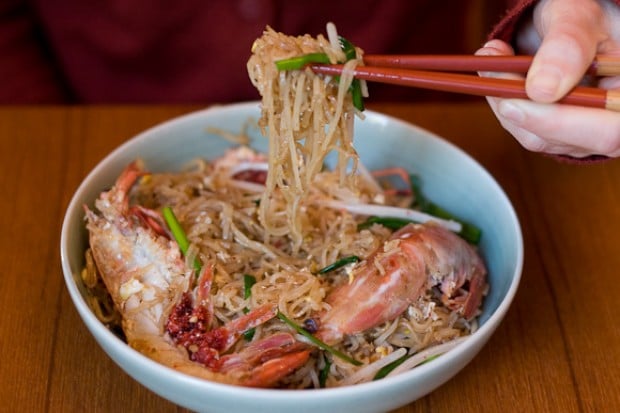 Image credit: Pim Techamuanvivit
Thai food should need no introduction. Although many restaurants around the world offer authentic Thai food, nothing beats the source. Bangkok is a melting pot of all aspects of Thai cuisine and there's no greater variety of it than in Bangkok. Whether you fancy a spicy Isaan style papaya salad, a hearty southern curry or a simple pad Thai, you're never far from it. With a huge variety of restaurants ranging from fine dining to kerbside stalls, you're guaranteed to find a great meal to suit any budget at any time of the day or night!
Don't be afraid to step out of your comfort zone too, the best food is normally found in one of these plentiful roadside restaurants or stalls. Most Thais are picky about their food so as a general rule of thumb if you see a restaurant packed with locals, then you know for sure it's a good place to eat. Don't even get me started on the "street food", of which I have yet to find better than on Bangkok's very own Sois. Little snacks and nibbles that can be found throughout most of Bangkok's roads at any time of the day, if you've tried any of it then you know what I'm on about. Bangkok is definitely a food lover's paradise.
2. A shopping nirvana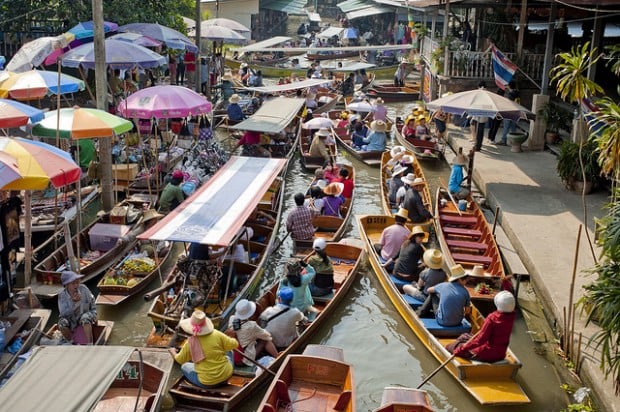 Image credit: Colin Tsoi
From glitzy, ultra modern shopping malls to street markets, Bangkok has it all. Clothes, jewellery, electronics, you can find anything you want here at amazing prices. Looking for a bargain? Head over to Chatuchak Market, the world's largest weekend market. Looking for luxury and designer labels? MBK or Siam Paragon is where you belong. Along with the many night markets, great for cheap clothes, souvenirs & street food, scattered throughout the city. Needless to say, if you're planning a vacation to Bangkok it's a good idea to pack light and save that luggage allowance as you're sure to pick up a few things during your travels.
Also read: The 3 Shopping Places in Bangkok that Non-Shopaholics Will Love
3. The famous nightlife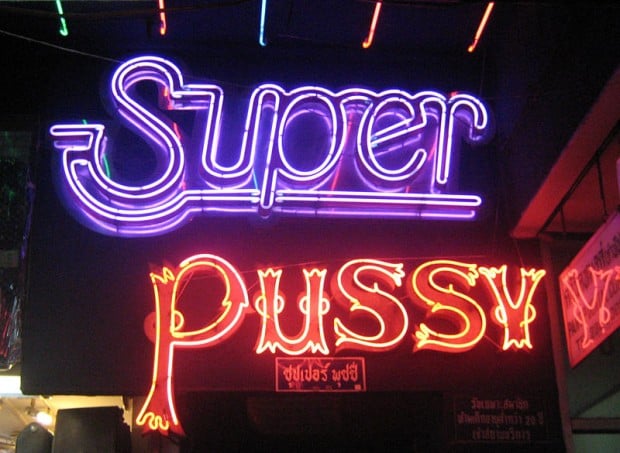 Image credit: J. Miers
Bangkok is notorious for its X-rated nightlife offerings. So much so, its well known as the world's largest adult playground. Debauchery aside, you'll never have a dull night during your stay here. Whether you're into partying hard and club hopping (Sukhumvit's the place to be), relaxing in a themed bar with a couple of beers or are more attracted to elegant high society clubs, there's a nightlife scene for anybody. Especially if you're travelling alone, Bangkok's a great place to spend the night out. You're guaranteed to have made a couple of good friends (and maybe some crazy memories) by the end of the night.
4. It's cheap!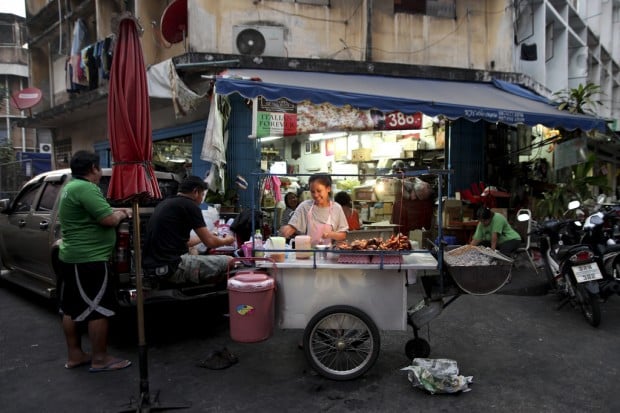 Image credit: Nicholas Mirguet
Compared to other major Asian countries the cost of living in Thailand is relatively lower, and Bangkok is no exception, making it a bonus destination for the budget minded traveller. You're sure to find a bargain at every corner and anything you need. The prices for most goods are already cheap and haggling at the markets is common, although sometimes frowned upon. Bargaining too hard may get you into a bit of trouble with the locals so be aware of this. Although I wouldn't necessarily recommend it, I've even managed to live off less than 100 baht (SGD 4) a day just to prove how cheap life here really is.
5. There's loads to see and do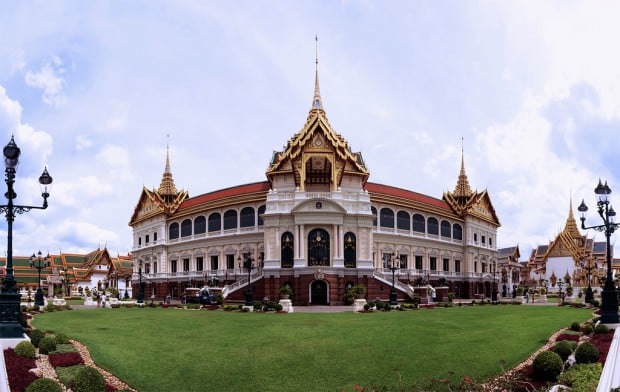 Image credit: Felix Noelle
Its virtually impossible to cover all that there is to see and do in Bangkok in just one trip. A lot of the local tourist sites can be seen in one trip, but you'd really need to dedicate your entire vacation to sightseeing and limit yourselves on other aspects. The nightlife alone is worth another visit in itself, then there's the shopping, the various districts, markets, the list goes on and on. I accidentally stumbled upon the Arab district and pretty much spent the entire day there! Definitely worth a visit. The Arab district a whole new world in itself, you feel like you're stepping into a crowded bazaar in any Middle Eastern city and very easy to forget you're in the capital city of one of Southeast Asia's major countries. Even the street carts are serving Arab fast food!
6. Great jumping point to the rest of Thailand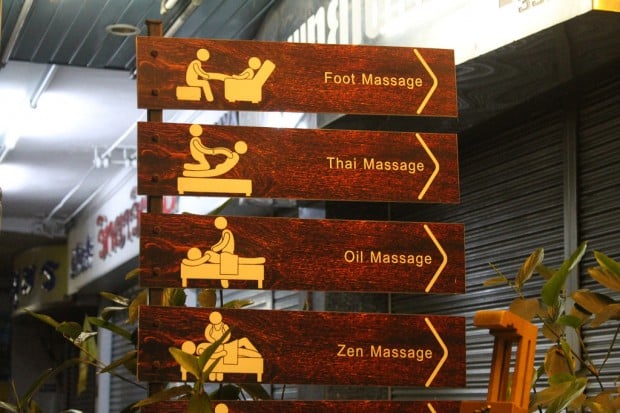 Image credit: Connie Ma
Being one of Southeast Asia's major cities, Bangkok is great for travel. Only a short distance away from countries like Hong Kong and Singapore, Bangkok is where many epic backpacking adventures begin. Flights are relatively cheap to other countries in the region. If you're travelling overland from say, the North to South, you'll almost definitely end up in Bangkok at some point to unwind and explore for a couple of days.
7. People are extremely friendly
Have you ever heard the saying "once a friend, always a friend"? Thais are no exception, in fact they're a perfect example of this. They have incredible memories, and no matter if its been 2 weeks or 2 years I'm always greeted with a huge smile and a "Welcome back!" when bumping into locals I'd befriended on previous trips. Thailand is known as the Land of Smiles for good reason. The Thais are always happy, smiling, polite, and extremely helpful. They really do make you feel like family. So much so that I have no problem considering Thailand my second home and so many others will agree.
8. It's becoming easier to get to and get around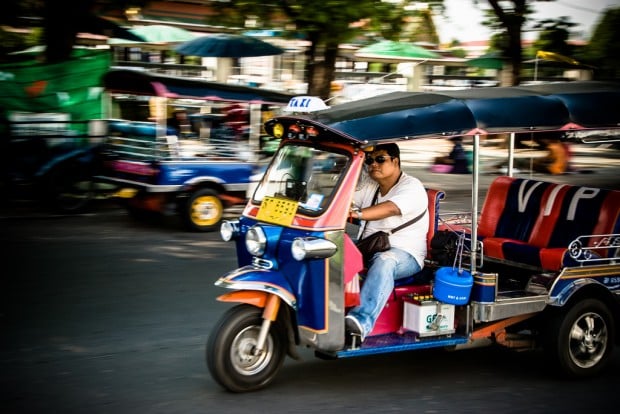 Image credit: Didier Baertschiger
With two major international airports (Suvarnabhumi and Don Muang) available, Bangkok is easily accessible from almost any major Asian destination. The rise of low cost airlines and high competition have made it even more accessible especially to those travelling on a tight budget. It's relatively easy to get around too, with an endless array of transportation options and a modern public transportation infrastructure unlike its neighbouring countries. From the local tuk tuks, meter taxis, motorbike taxis to the MRT underground train and ultra modern BTS skytrain you're sure to never be stranded.
Also read: To Tuktuk, Taxi, BTS or Bus When Getting Around Bangkok?
9. Bangkok is becoming more child- and family-friendly
Image credit: Mark Fischer
Although Bangkok and Thailand in general have a less than squeaky clean reputation, it's an extremely family friendly destination. I recently bumped into an expat living in Bangkok along with his wife and kids who further confirmed this statement. From zoos and puppet shows to cooking classes, there's loads that families, kids or anyone really can enjoy together. More and more restaurants are adapting to cater to families too, incorporating kids' menus & high chairs much like you'd be used to at home which is great news for all. Those who once visited as backpackers are now returning with families. If all else fails, there's plenty of Western style comforts such as McDonald's and movie theatres all around.
10. Always something new to be discovered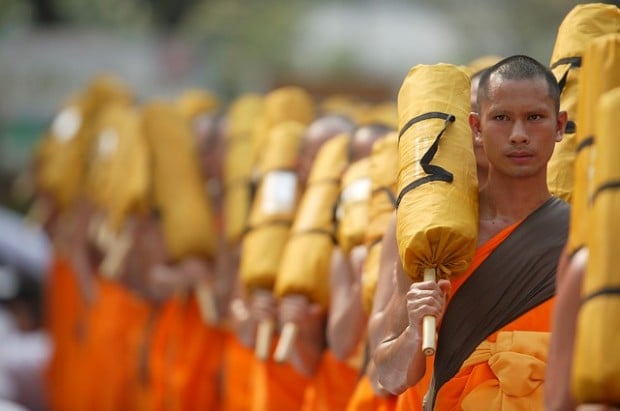 Unless you keep going back to the same hotel and eating at the same restaurants, there's always something new to be discovered in Bangkok. It's a cultural melting pot, constantly evolving and growing as time progresses. No matter how many times I travel there, no two visits are the same and that's part of the reason so many choose to keep returning to this living, breathing gem of a city.
All in all, if you're planning your first trip to Thailand or are a returning traveller, Bangkok is definitely worth a visit no matter how long of a vacation you're embarking upon. With the rise of low cost airlines such as Air Asia, there's no better time than now to take the plunge and get stuck in!
Also read: The Bangkok Bucket List: 20 Challenges For Your Next Trip