The United Kingdom is an incredible travel destination, and this is hardly surprising when you consider its rich history, impressive historic architecture and outstanding natural sites. From ancient castles to stunning coastlines, United Kingdom definitely has something for everyone. Here are eight of the best places to visit in UK.
Castles and legends. Rugged beauty and hidden places. Experience the  wonders of Britain and Ireland in a 12-day, cross-country itinerary over land and sea for less than S$3.5k with Trafalgar!
1. London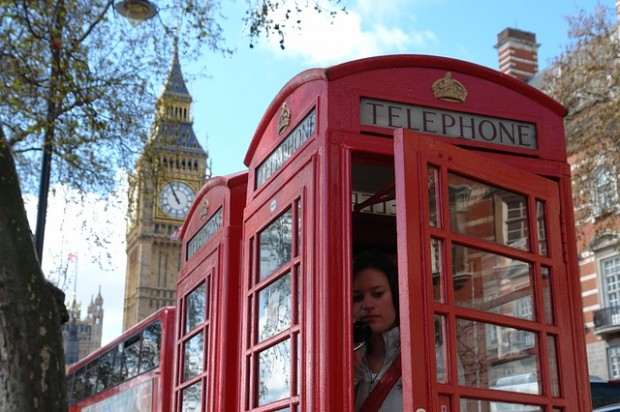 Naturally, London is at the top of this list, and many visitors will arrive in UK from either London Heathrow or Gatwick. Many people do opt to spend at least a couple of days exploring the city and sights such as the Houses of Parliament and Westminster Abbey. Here's a tip: if you're on a budget, consider affordable hotel chains such as "Premier Inns" which are found all over London, including one close to the Thames.
Also Read: 9 Reasons Why Travellers Never Get Sick of Visiting London
2. Kent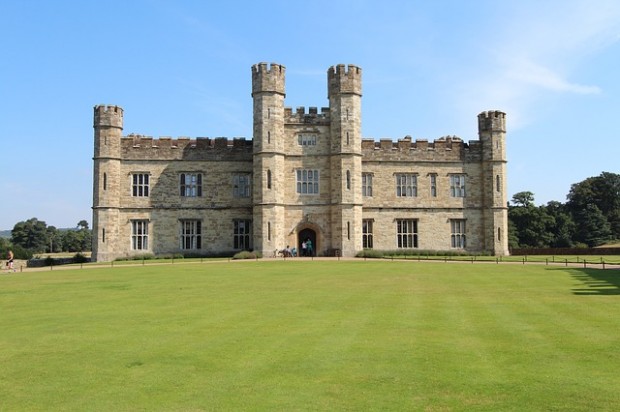 Kent is a wonderful destination, filled with medieval houses and beautiful countryside to match. A major attraction you cannot miss in Kent is Leeds Castle, which – despite the name – isn't actually in Leeds at all, but in Maidstone, Kent. The maze at the castle is a fun attraction for many. Have a fantastic time trying to find the exit!
Kent is easily accessible from London – under two hours by train –  and the journey will take you past some amazing landscapes. Coaches make trips here too, and they normally leave from Victoria Coach Station. It may be worth looking out for a deal which combines the train fare with the admission to Leeds Castle.
3. Cornwall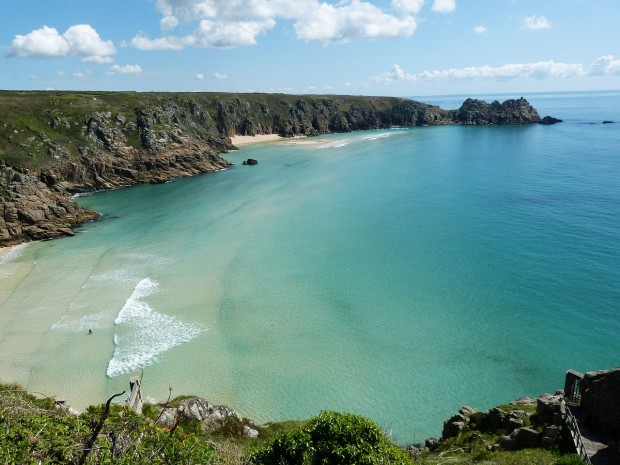 Britain has some spectacular coastlines and Cornwall can probably lay its claim to being home to the most stunning beaches in the country. This makes it a magnet for travellers and luckily, Cornwall also enjoys warmer sea temperatures thanks to the Gulf Stream. Being a surfers' paradise, Cornwall offers excellent surfing opportunities, a laidback atmosphere and some excellent seafood. Other than that, there are significant historical landmarks scattered throughout the area. Cornwall is known for its friendly residents and there are plenty of tourist offices to help you decide on the best things to do and see.
4. Scotland

Scotland is a must-see for any visitor to the UK. It is rich in history and has stunning landscapes to match. Glasgow and Edinburgh are very popular destinations. Edinburgh offers some truly beautiful castles, excellent pubs, wonderful food (including deep fried mars bars!). It is easy to visit Scotland by train from London, and budget flights are also available and reasonably priced if booked in advance.
Also Read: Spellbound by Scotland
5. Brighton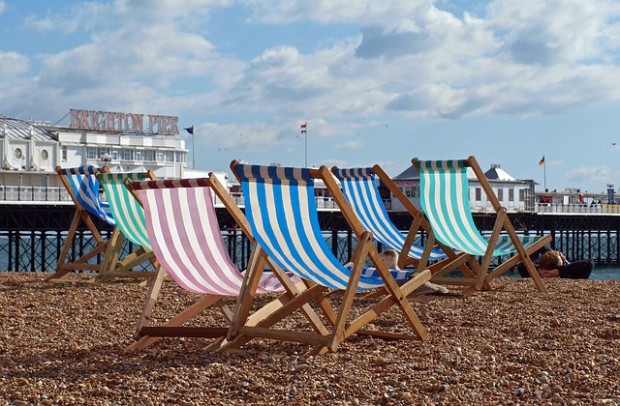 Brighton is truly unique and it is only an hour by train from London, making it great place to visit as a day trip. This bustling seaside town is famous for its pier, pebble beaches and exciting shops. Experience the "Brighton Rock" and meander around the quirky shops and pubs. If you decide to stay here, there are an abundance of B&Bs and cheap hotels.
6. The Lake District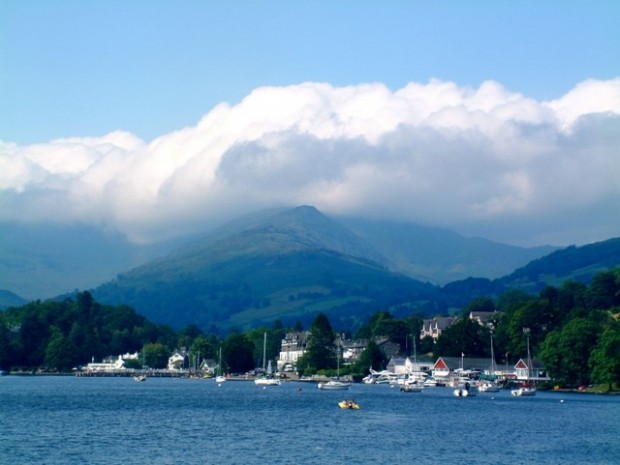 Image Credit: Mari Buckley
Lake Windermere is the main reason that many tourist flock to the Lake District. Boasting outstanding natural landscapes, Lake District is a fantastic destination for those who love the outdoors. There are some wonderful walking and hiking  opportunities in this area, and the best time to visit is in the summer months. For those not so keen on taking a hike, there are also quirky little villages waiting to be explored. There is a great mix of hotels and fantastic B&Bs which offer fine home cooked meals. If you are travelling in a large group, consider renting a cottage instead.
7. York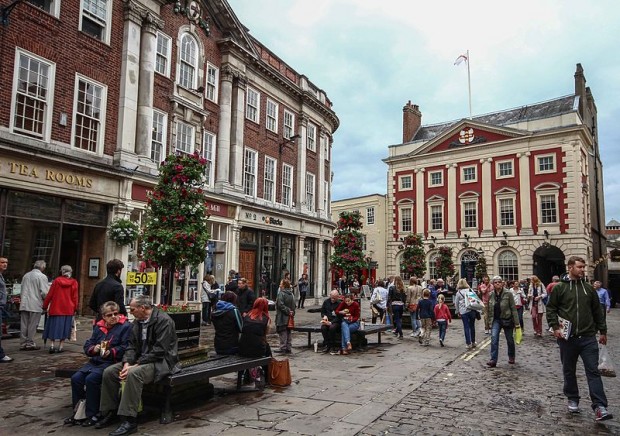 Image Credit: nican45
York is a very popular destination thanks to its rich historical roots and picturesque landscapes. On top of that, York is home to Roman, Medieval and Viking architecture, which is an integral part of its unique heritage.
Crammed with beautiful structures including York Minster and breathtaking trails along the River Ouse, York has the ability to draw you into its fascinating roots. Their Museums are rich in historic artefacts, whilst the stunning Aldborough Roman site is a classic example of the interesting architecture that York is so renowned for. Classical tea houses serving traditional afternoon teas is another reason to explore this striking city.
8. Bath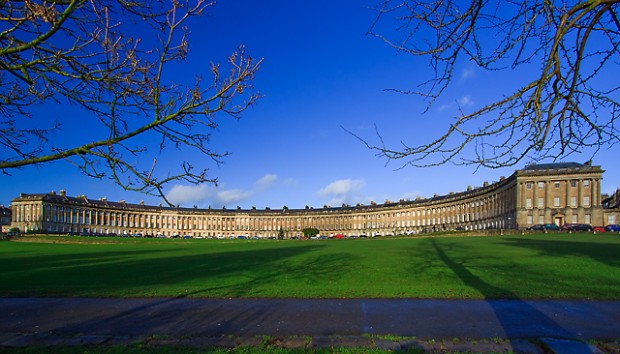 Image Credit: Mike Searle
Famous and renowned for its Roman Baths and a designated World Heritage site, the natural hot springs in Bath are the perfect way to unwind and relax after touring the United Kingdom. Renowned for its stunning architecture, Bath is best explored on a bike at your own pace. Fantastic museums, quirky shops and the rich heritage sites await.
Also Read: Top 12 Mind-Blowing Heritage Sites in Europe