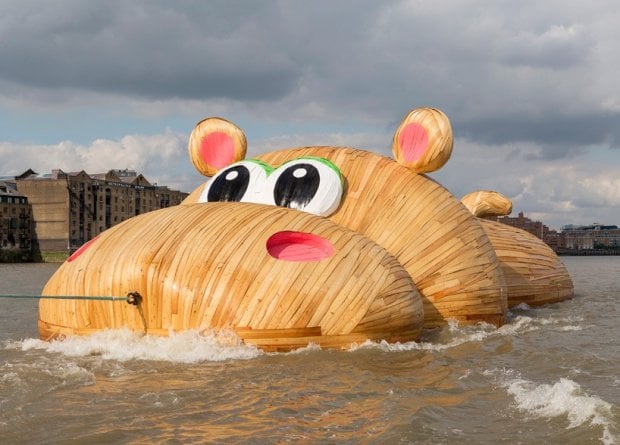 Unlike the hippos in Taipei Zoo, this 70-foot long hippo sculpture is not permanently staying in place. A masterpiece of the renowned Dutch artist Florentijn Hofman, this large wooden hippo called "HippopoThames" will be semi-submerged in London's River Thames for the Totallly Thames arts and culture festival this month.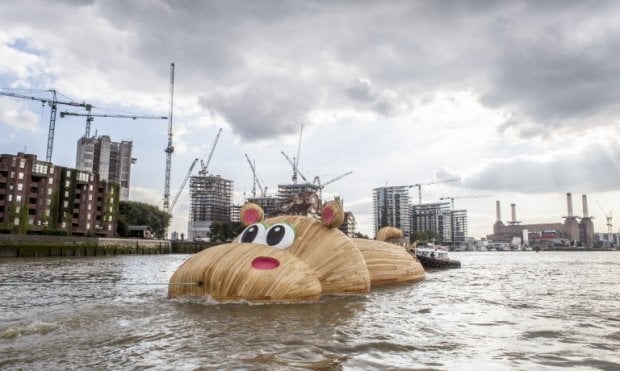 Hofman is famous for sculptures that originate from everyday objects but this one's quite different. The creation of the scaled-up HippopoThames was inspired by the site's history, when hippos once lived in the area.
Visitors will have up to three hours of stepped access to the foreshore during low tide. Much as you'd want to see this hippo making the River Thames lively every day, it will not be able to stay there for long. It will remain floating in the river until September 28 only, so if you have the chance to visit London this month, be sure not to miss this exceptional work of art.
51.507179, 0.727583,River Thames, London, United Kingdom
Don't forget to say "hi" to HippopoThames if you're visiting London this September.
Image credits: Steve Stills