Hiking usually requires more than just one's physical capabilities. Willpower and determination often play bigger roles. While the activity can be highly exhausting, both physically and mentally, hiking is still described as exhilarating, rewarding, and life-changing by many adventurers. The panoramic view that each summit rewards you with is, more than often, so addictive that you cannot wait to hike another mountain.

Quench your thirst for new heights and hike your way to some of the best views in Southeast Asia. To start off, get your feet on these 10 mountains in Southeast Asia. Come on, you've got to do it at least once in your lifetime. The views are to die for.
Mount Kinabalu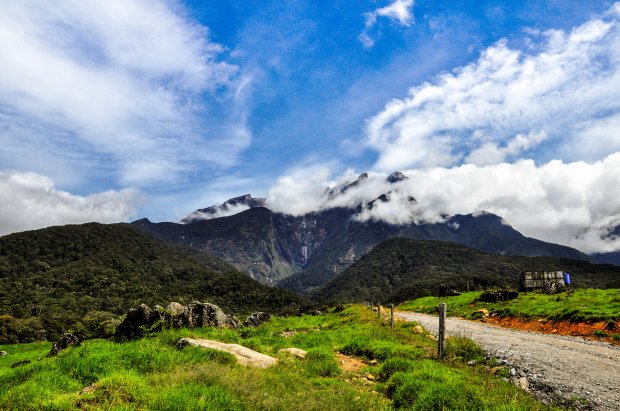 Image Credit: Lincoln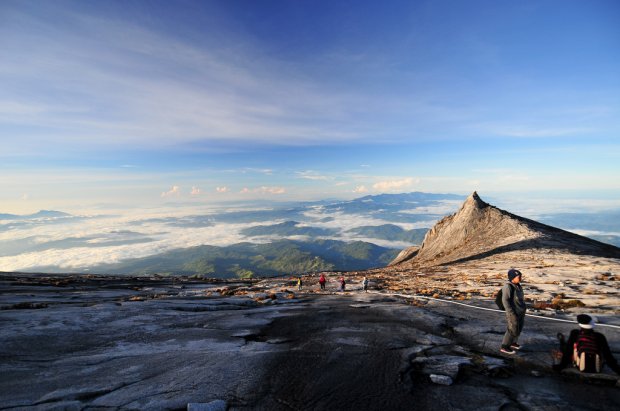 Image Credit: Stephane Enten
Elevation: 13,435 ft (4,095 metres)
Kinabalu National Park, a UNESCO world heritage site in Sabah, Malaysia, is home to one of the tallest mountains in Southeast Asia. Each year, over 40,000 people from all around the world head to Kinabalu National Park just to climb Mount Kinabalu. Completing the climb commonly takes two days, and people of varying ages undertake this challenge. Despite the high elevation, no special equipment or climbing expertise is required to reach the summit – just a reasonable level of fitness combined with top-notch determination will do!
Mount Ijen


Image Credit: Michael Heiniger

Image Credit: Adam Brill
Elevation: 9,183 ft (2,799 metres)
Mount Ijen is a stratovolcano in East Java, Indonesia. The highest point of the volcano complex belongs to the famous, most active volcano in the country, Mount Merapi. A highly recommended site on Mount Ijen is the Blue Fire Crater. Hikers usually set off early in the morning (about 2 am) to reach the rim of the crater in time to witness the magical phenomenon of blue flames, which can only be seen in the dark. Hiring a guide is unnecessary as the pathway is prominent. Hikers will find themselves alongside friendly locals who undertake this hike every day to get to the sulphur mines.
Also Read: Braving the Toxic Fumes of Ijen Crater
Mount Rinjani


Image Credit: Wikipedia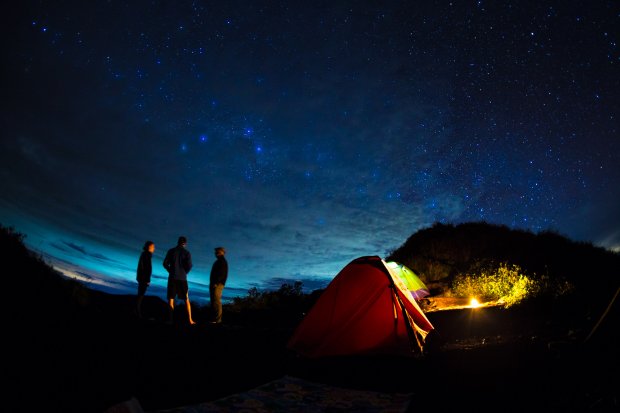 Image Credits: Tim Stelzer
Elevation: 12, 224 ft (3, 726 metres)
Mount Rinjani is a massive, active volcano towering over the island of Lombok, Indonesia. It is the second highest volcano in Indonesia, and its summit promises one of the best views you can ever imagine. Conquering it is no breeze, however. Mount Rinjani welcomes trekkers through two routes: the northern side, closer to the main resort area as well as the eastern side, which is closer to the summit. Due to previous fatal accidents, hiring a certified guide has been made compulsory by the authorities of Rinjani Park. It typically takes trekkers four days to reach the summit. Those who are not up for this arduous journey can content themselves with hiking to the gorgeous crescent-shaped crater lake Segara Anak (child of the sea), and the Aik Kalak natural hot spring.
Mount Fansipan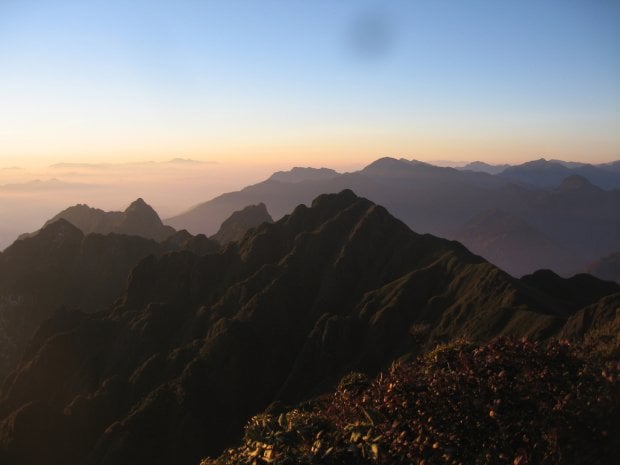 Image Credit: Clkao
Elevation: 10,312 ft (3,143 metres)
Vietnam's highest peak, dubbed as "the Roof of Indochina", is a very steep mountain that is only recommended for those in excellent shape. It takes a minimum of three days to scale to the peak and get back down. Mount Fansipan has rugged terrains, and hikers require plenty of energy and endurance. Once you spot a triangle metal piece that says "Fansipan 3,143m" on it, you know you've made it.
Gunung Tahan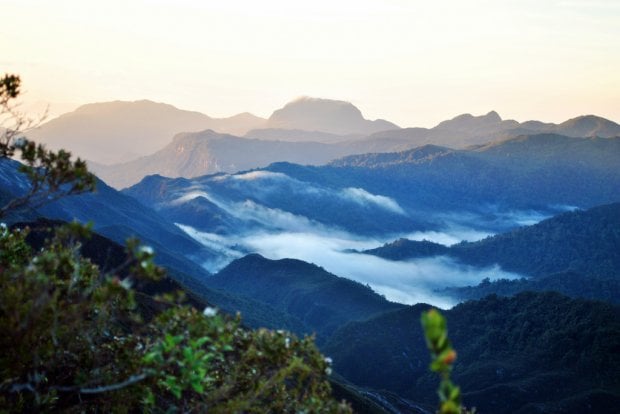 Image Credit: Shukor Saad
Elevation: 7,175 ft (2,187 metres)
Tahan is a Malay word that directly translates to "withstand" or "endure". Just as the name suggests, this mountain is physically challenging. Located in the state of Pahang, Gunung Tahan holds the record for the highest point in the Malaysian Peninsular. Gunung Tahan is said to be so demanding that it takes about seven to eight days for a person with above-average fitness to conquer. One needs to be mentally prepared to make ascends and descends, cross rivers and trek for days before even having the slightest view of the peak. Now you probably get an idea why trekkers really need to tahan when doing this climb.
Doi Chiang Dao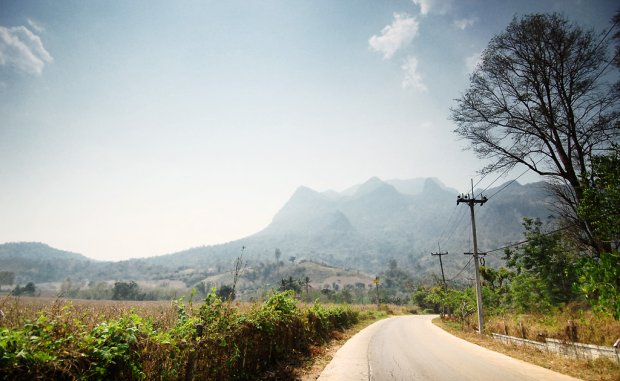 Image Credit: Michal Sacharewicz
Elevation: 7,135 ft (2,175 metres)
This limestone mountain is the third highest peak in Thailand. That said, reaching its summit is a feat that is doable – in fact, it will only take two days, or even just one (if you're really fit) to conquer it. Chiang Dao means "City of Stars" which is derived from the mountain's earlier name Piang Dao or "level of stars". The view of mountain ranges from the peak of Doi Chiang Dao is a sight to behold.
Mount Bromo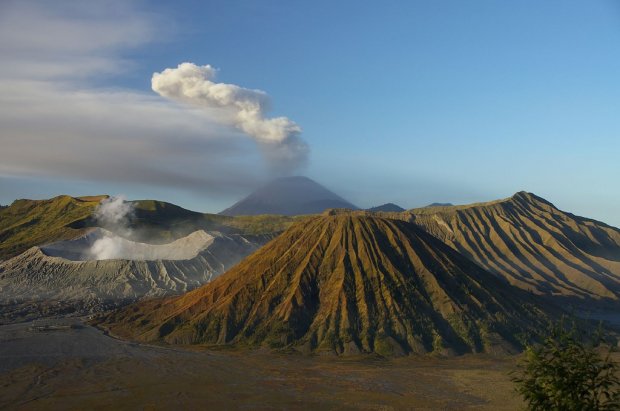 Image Credit: Ben Tubby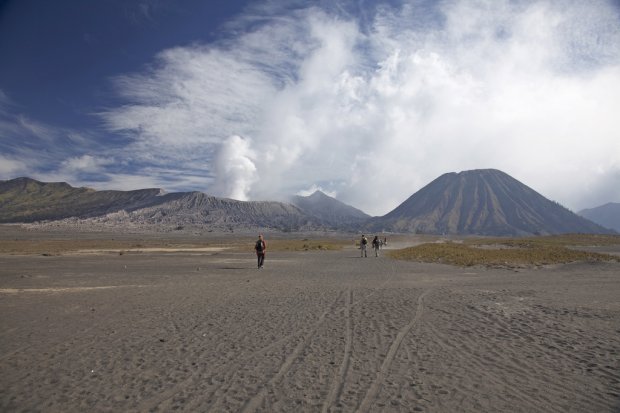 Image Credit: Jean-Marie Hullot
Elevation: 7,642 ft (2,329 metres)
Mount Bromo is a well-known active volcano located in East Java, Indonesia. It last erupted in 2011, but white sulphurous smoke continues to spew out of its crater till this day. That, however, has not stopped visitors from all over the world from climbing it just to enjoy the spectacular sunrise from the peak or from any vantage points. The best time to ascend this majestic mountain is between the months of June and August, when the weather is less rainy. August is also the month when the Tengger people celebrate Kasada Festival. As part of the celebration, food and money are thrown into the crater of the volcano to appease the Gods. The Tengger people believe that Mount Bromo is where their brave prince sacrificed his life for his family, making it a sacred spot.
Also Read: 15 Best Places to Catch the Sunset in Asia
Gunung Ledang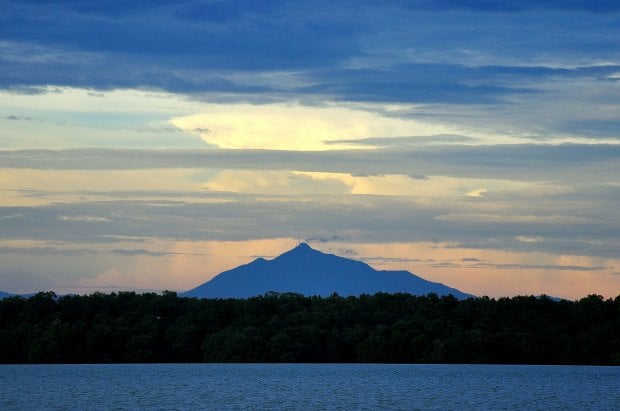 Image Credit: Mynikfoto
Elevation: 4,186 feet (1,276 metres)
Beginner climbers, we've got you covered. Mount Ophir, also referred to among locals as Gunung Ledang, is perfect for those who are looking for their first taste of mountain trekking.  Mount Ledang, which is located in northwestern Johor, is tiny by mountain-standard, but is very rich in flora and fauna. It houses the beautiful Puteri Waterfall that has a 50 metres drop. There is a popular legend of a princess, Puteri Gunung Ledang, who inhabited this mountain. In this legend, she made ridiculous requests to the Sultan (a Muslim sovereign) who had asked for her hand in marriage. The requests include asking for seven barrels of tears from virgin girls and seven trays of mosquitoes' hearts.
Mount Santubong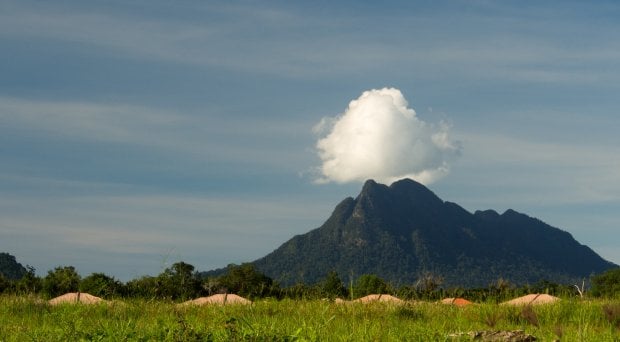 Image Credit: Dustin Iskandar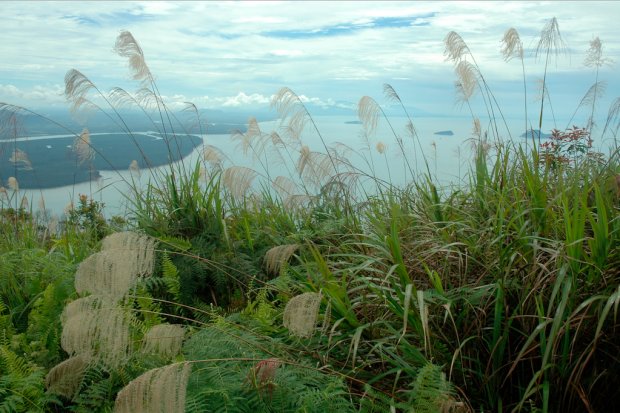 Image Credit: Wikipedia
Elevation: 2,658 ft (810 metres)
Mount Santubong, located about 35km from Kuching, has a very impressive façade. Though not a very tall mountain, Mount Santubong's lack of flat terrain makes the climb quite a feat – it is certainly not for casual walkers. The entire journey (that includes rope ladders, steep climbs, slippery rocks and muddy streams) will take more than six hours.
Puncak Jaya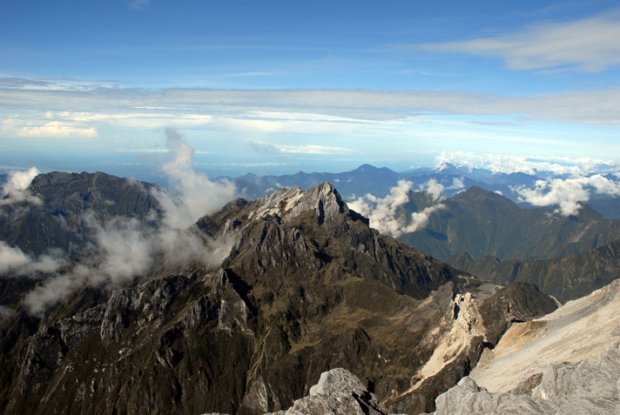 Image Credit: Olof Sundstrom & Martin Letzter
Elevation: 16,024 ft (4,884 metres)
Puncak Jaya, also known as Cartensz Pyramid, is the highest mountain in Indonesia, and conquering its peak is reserved only for the experts. Adequate training, rock climbing skills and tip-top physical condition are required in the best interest of the hiker's safety and success. Hikers are advised to be mentally prepared for strenuous conditions at high altitudes. A government permit is required for hikers to gain access to the peak, and there is also a need to join an expedition organised by the various tourism agencies available.
Also Read: 16 Travel Essentials to Buy from Daiso before a Vacation