Do you love the sheer adrenaline that rushes through your body when you're trying out a thrilling activity? If you're constantly on the lookout for exciting activities to release all that energy that's constantly bubbling over, you're in luck. This list of thrilling activities will be just the thing you need!
Ready to get going?
1. Get your adrenaline pumping at AJ Hackett Sentosa
For those of you who have always wanted to try bungy jumping (or do it again), there's no need to travel out of the country to get a taste of this exhilarating experience! Singapore now has its first and very own bungy tower at Sentosa. Recently opened late last month, AJ Hackett Sentosa is now going to be every thrillseeker's new favourite hangout spot!
Brave souls can now bungy jump from 50 metres above Siloso Beach. Feel the wind on your face and embrace the adrenaline rush as you plummet into the depths below. But if jumping from such a height isn't really your thing, you can also choose to race your friends on the Giant Swing. The only of its kind in the world, the Giant Swing is made up of two side-by-side giant swings that can reach up to 120km/h. Each swing can hold up to three people at one time, so split yourselves up into two teams and see who ends up being the faster one!
Apart from the Bungy Jump and Giant Swing, there is also the Vertical Skywalk, where participants can literally walk down the side of the tower towards Siloso Beach. For those who aren't so keen on any of these activities, you can still have a slice of the action by taking a walk on the Skybridge, which fitted with see-through glass panels that allow you to look 17 floors beneath you. This is perfect for anyone trying to overcome their fear of heights! To top it all off, AJ Hackett Sentosa is the winner of the TripZilla Excellence Awards 2017 – Best New Attraction, guaranteeing a unique (and literally breathtaking!) experience for all. More on this later!
Address: 10 Siloso Beach Walk Singapore, Singapore 098995
Opening hours: 11am – 7pm (Monday to Thursday), 11am – 10pm (Friday and Eve of PH), 10am – 10pm (Saturday), 10am – 7pm (Sunday and PH)
2. Swing into the night on GX-5 Extreme Swing & Trampoline Bungy
If you're not really up for tempting fate so willingly at AJ Hackett Sentosa, you can still experience the thrill of speeding through the air at GX-5 Extreme Swing & Trampoline Bungy! Riders of Extreme Swing will be slowly lifted up before being dropped at a height of 50 metres. While it's not as scary as immediately being released from such a height, the suspense you feel while you're being raised sure adds a kick to the Extreme Swing's thrill factor!
There's also the Trampoline Bungy where you can show off those awesome somersault and backflip skills. You'll be strapped to a harness, so go all out and bounce as high as you can! Located right outside The Central, GX-5 is a stone's throw away from the nightlife scene that is Clarke Quay – so if you're not quite ready to go home after all that partying, you know exactly where to go!
Address: 3E River Valley Road Singapore
Opening hours: 2pm – 1am (Sunday to Thursday), 2pm – 3am (Friday and Saturday)
3. Zipline across the beach
At Mega Adventure, there is a plethora of attractions that'll get your heart racing. The most popular one of them all – MegaZip – will allow you to zip your way from one end to the other at top speed. As there is more than one zip line, this is another attraction where you'll be able to challenge your friends to a race to see who can reach the other side the fastest!
While you're there, you can also attempt MegaClimb, MegaJump, MegaWall and MegaBounce. If you're there with younger kids, MegaBounce is the perfect attraction for the little adrenaline junkie. Who knows, maybe after you get them on MegaBounce, they'll be coming back here to try all the other attractions in the near future!
Address: 10A Siloso Beach Walk, Singapore 099008
Opening hours: 11am – 7pm daily
4. Go cable-skiing
Instead of being pulled along by a boat while wakeboarding, you'll be pulled along by a cable at Singapore Wake Park. This doesn't mean that it's any less fun though! With different cable systems catered to both beginners and advanced wakeboarders, anyone can have a splashing great time here – regardless of their prowess!
Got the hang of cable-skiing quickly enough and think that you can handle more than simply being dragged along by the cable? Give the obstacles at the Park a go and see how much fun cable-skiing can be! More advanced wakeboarders can also channel their pro skills and do a few tricks.
Address: 1206A East Coast Parkway, Singapore 449891
Opening hours: 11am – 9pm (Monday to Friday), 9am – 9pm (Saturday, Sunday and Public Holidays) [Temporarily closed until further notice]
5. Go on an adventure amongst the trees
At Forest Adventure, anyone can be Tarzan. Scale obstacles as you swing from tree to tree high up in the trees – securely from a harness, of course. There are three different courses suitable for anyone, from teenagers and adults to even kids, meaning everyone can join in on the fun!
Challenge yourself to take on the different obstacles within the given time limit! Think that getting to the end of the course is no sweat for you? How about taking things up a notch to see how fast you can complete the entire course?
Address: Bedok Reservoir Road, Singapore 479244
Opening hours: 9.30am to 6.30pm daily (closed on Monday except Public Holidays)
6. Get a taste of how it feels like to fly
If you've always wanted to experience what it'd feel like to fly, now's your chance! iFly Singapore provides an alternative to skydiving – indoors in an air-conditioned wind tunnel – with none of the danger. Although you'll be flying indoors, the wind tunnel is built to simulate real flying conditions so it'll feel just like the real thing!
Fun fact: iFly Singapore is actually the world's largest themed vertical wind tunnel, and can accommodate up to a total of 20 flyers at any one time! And because of how large the wind tunnel is, flyers can also achieve a range of different movements – four/eight-way formation skydiving, Vertical Relative Work as well as free flying. Time to grab your friends for some flying action, with an awesome squad picture unlike any other to boot!
Address: 43 Siloso Beach Walk #01-01, Singapore 099010
Opening hours: 9am – 9.30pm (Monday, Tuesday, Thursday to Sunday), 11am – 9.30pm (Wednesday)
7. Pretend you're an F1 driver
Ever dreamt of speeding down the freeway (or expressway, as we call them in Singapore) in one of those fancy-looking expensive cars? Well, Ultimate Drive is here to make your dreams a reality! Take your pick from a selection of Supercars and decide how long you'll like to drive your chosen beauty (on the official F1 circuit, no less!).
For those of you who don't have a driving licence or don't feel confident enough to drive these cars on your own, you won't have to skip out on this exceptional experience. Professional drivers are available for hire, so just sit back and enjoy the thrilling ride!
Address:
Marina Bay Sands Outlet: 1 Bayfront Avenue, #01-14 Hotel Tower 3, Singapore 018971
Suntec City Mall Outlet: No. 3 Temasek Boulevard #01-K27 Suntec Convention Centre (Main Entrance), Singapore 038983
Opening hours:
Marina Bay Sands Outlet: 9am – 10pm daily
Suntec City Mall Outlet: 10am – 8pm daily
8. Tumble downhill in a large bubble
Make your away around by rolling in this large transparent ball called the Land ZOVB! There are three different ways to experience the Land ZOVB. Roll around with some water inside the ball (hydro-zovbing) or be strapped to a harness while you head downhill (harness-zovbing). You can also choose to do it without the water or the harness (freeform-zovbing) and play a few games!
If you fancy rolling around (floating) on water, you'd be glad to know that there's another type of ball that'll allow you to do just that – the Water ZOVB. With the Water ZOVB, you'll now be able to walk on water! Other than the Land ZOVB and Water ZOVB, there is another type of bubble you can give a go: the BLOOP, the mini version of ZOVB balls which lets you challenge your friends in various mini games.
Address: 18 Boon Lay Way, #01-100, Singapore 609966
Opening hours: (WOW Experience) 10am – 6.30pm, Monday to Friday
9. Sun's out, surf's up!
Singapore's waters might not be suitable for surfing, but that sure doesn't mean that you can't surf in Singapore! Wave House Sentosa is here to save the day – with its simulated waves on stationary curved walls that definitely wouldn't disappoint.
Once you get the hang of the basics of surfing on the Double Flowrider, make sure you try conquering a few waves at the FlowBarrel! The main highlight of Wave Houses all over the world, the FlowBarrel produces waves up to 10 feet tall when it's turned up to its maximum setting. It's something that no surf enthusiast would want to miss out on!
Address: 36 Siloso Beach Walk, Sentosa, Singapore 099007
Opening hours: 11.30am – 9.30pm (Monday to Friday), 10.30am – 9.30pm (Saturday, Sunday and Public Holidays)
10. Sip exotic cocktails
Gather your friends and head down to NATIVE Cocktail Bar to celebrate TGIF – with a twist. NATIVE believes strongly in sustainability, using only products that are sourced locally and regionally (even the alcohol!) to create every cocktail available on their menu. And these aren't your regular cocktails – they're spunky, pretty to look at, and are sure to take your tastebuds on a wild ride.
Not sure what to expect from these exotic cocktails? Think frozen ants or salmon roe served together with your drink. And while that doesn't sound like the most appetising of combinations, you'll be surprised by how well they taste! Are you adventurous enough to give them a go?
Address: 52A Amoy Street, Singapore 069878
Opening hours: Open from 6pm – 12am, Monday to Saturday
And there you have it, 10 thrilling activities that will certainly make anyone think twice before complaining about there being nothing exciting to do in Singapore again! Can't wait to try out all of these activities but not sure which one you should attempt first? How about kickstarting it with AJ Hackett Sentosa? If you ask us, we surely can't think of a better way to start your thrilling to-do list!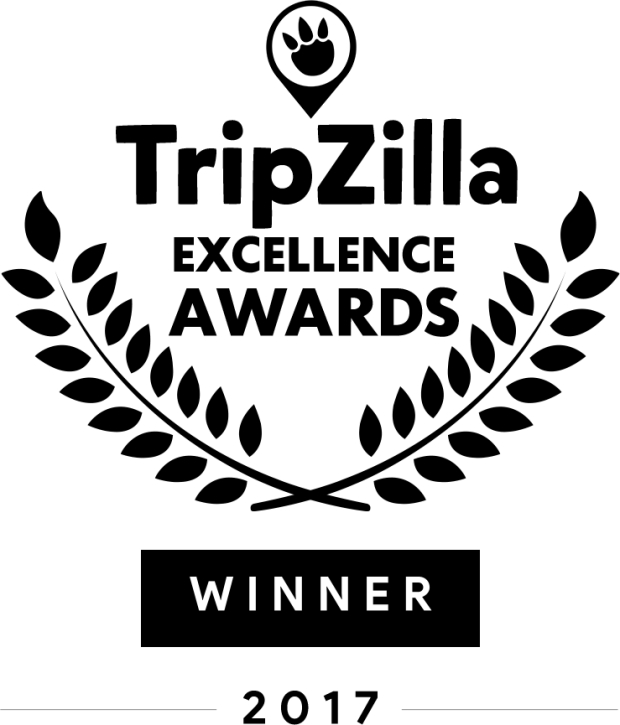 Winner of the TripZilla Excellence Awards 2017 – Best New Attraction, AJ Hackett Sentosa has definitely made a name for themselves despite their short presence here. Featuring a total of four hair-raising attractions – Giant Swing, Bungy Jump, Vertical Skywalk and Vertical Skybridge – a visit here will definitely have your heart racing while you have an absolute blast!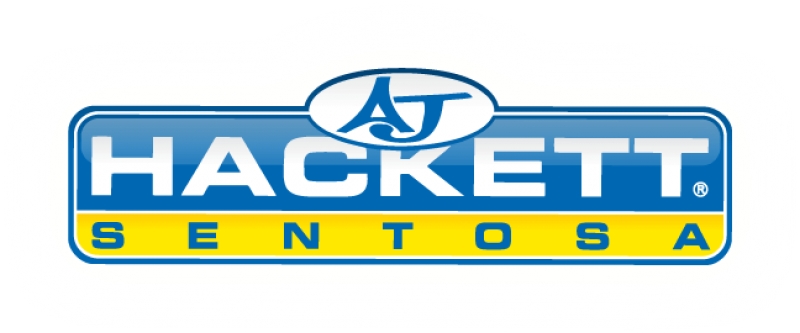 Boasting Singapore's first and only Bungy Tower, AJ Hackett Sentosa is one-of-its-kind on our sunny island. Adrenaline-junkies, are you game enough to take on this exhilarating attraction?