"SO FAR!" everyone inadvertently chimes when somebody suggests Jurong as a destination (apart from the westies). But honestly, Jurong can be considered a smaller town within our humble shores simply because they have literally everything. Think finger-licking food, malls (5 of them in Jurong alone!), an international business park and even a trampoline park. So for those journeying to the west, here is a list of places that you can spend an entire week exploring in the west side of Singapore.
1. Go go-karting at Kartright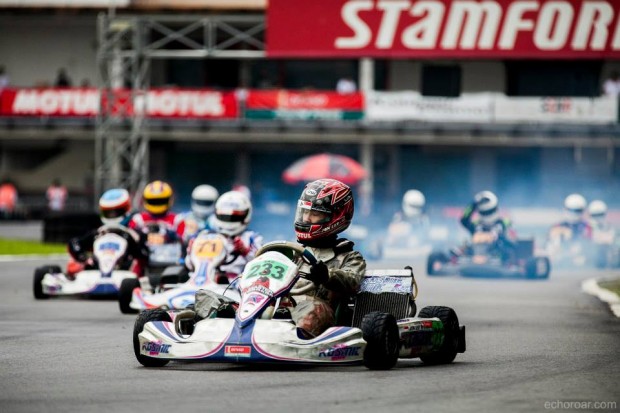 Image credit: Dawn Chua
Try your hand at something exhilarating and heart pumping – like go-karting with your group of friends. Live out your dream as a racer, but on a less dangerous platform and in a friendly game of racing. Get ready for some adrenaline rush as you zip around the lanes.  Kartright also does corporate events for businesses – so suggest go-karting to your bosses for the next company outing! Do take note that they're closed on Mondays!
Address: 511 Upper Jurong Road, #01-05, Singapore 638366
2. Go ghost-chasing at Jalan Bahar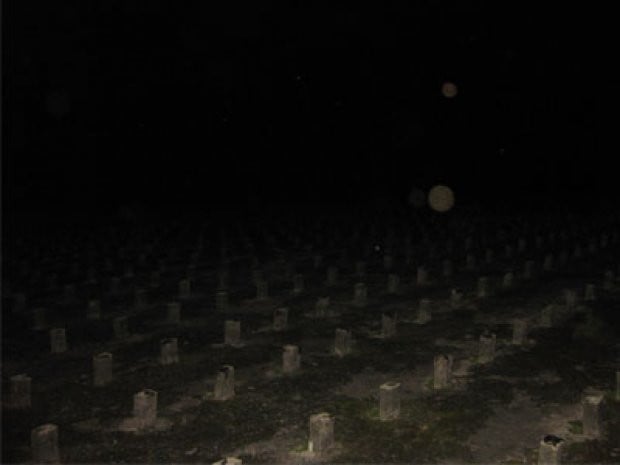 Image Credits: Singapore Paranormal Investigators
If you find yourself plan-less in Jurong on a weekend night, go ghost hunting at Jalan Bahar with a group of friends. It used to be a cemetery back in the day and is rumoured to be haunted. We suggest going exploring at night to raise the scream factor. It'll be a memorable night, for sure.
3. Walk the streets of Hong Kong in Jurong Point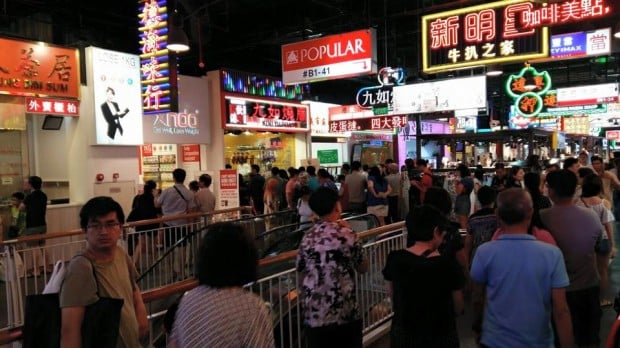 Image credit: Legendary Hong Kong
Experience the hustle and bustle of the streets of Hong Kong in a similarly themed floor in Jurong Point Mall! Feast on Cantonese delicacies with your family and show off your Cantonese dialect with ultimate fluency. For our Muslim counterparts, don't worry! They have a halal Hong Kong dessert shop there too!
Address: 63 Jurong West Central 3, Singapore 648331
4. Relax and unwind at the Chinese & Japanese Garden
Image credit: Kar Kar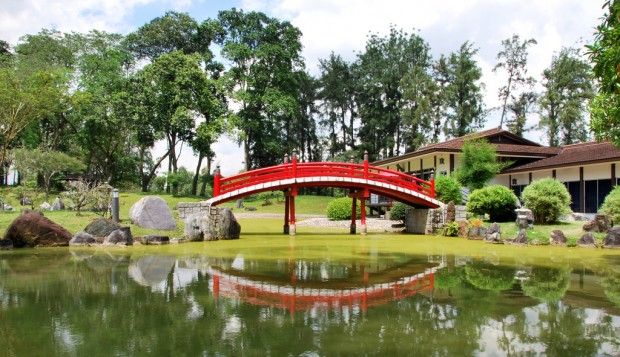 Image credit: Wilth
Have a quiet stroll here and unwind in the stillness of the entire lush greenery. Designed to be aesthetically exciting (Chinese gardens) and to evoke a sense of calmness and meditative state (Japanese garden), you can definitely expect to have a super relaxing day – which is a great end to a stressful work week. You may even want to have a picnic here! Up the ante by not bringing your phone so you can truly immerse yourself in nature. Trust me, you won't regret it.
Address: 1 Chinese Garden Road, Singapore 619795
5. Leap for joy at the AMPED trampoline park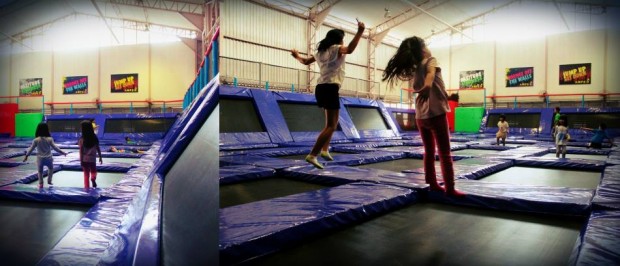 Image credit: AMPED Trampoline Park
Bounce up and down while laughing at your friends' silly antics in the AMPED trampoline park in Jurong. This place will allow you to unwind as you burn some of those unwanted calories. Plus it's a fun way to spend the day; you get to exercise yet laugh at the (sad) attempts your friends make while jumping around. You'll definitely be that much closer to getting those six packs.
Address: 200 Jurong East Ave 1, Singapore 609789 (Level 2)
6. Book a chalet at The Chevrons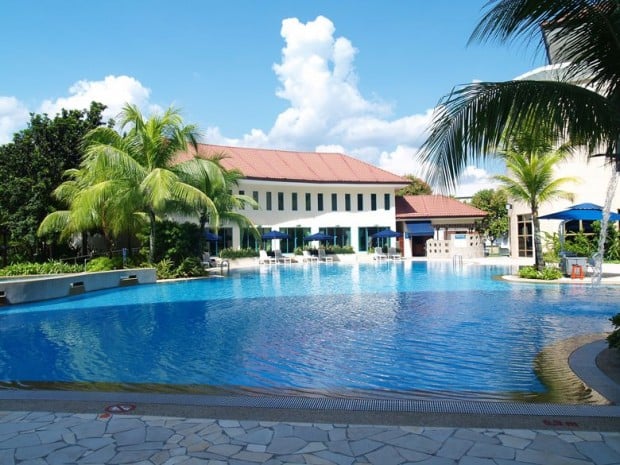 Image credit: The Chevrons
If you're in the west, don't forget to check out The Chevrons. Rent a chalet there and have an array of activities to choose from. There's activities ranging from bowling, Jackpot, to even having a mahjong session in your own room. Fun fact: your soldier brothers/boyfriends/friends can get their SAF supplies from the SAF eMart which is in the vicinity.
Address: 48 Boon Lay Way, Singapore 609961
7. Try your hand at bird photography at Jurong Bird Park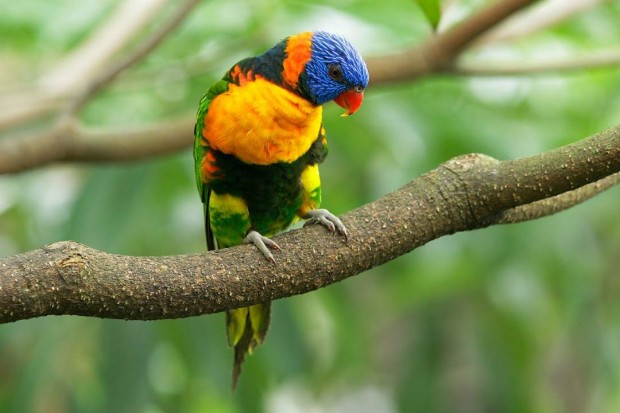 Image credit: Wildlife Reserves Singapore
Feast your eyes on a spectrum of colourful birds and spend the day learning about the many species of the aviary collection that is Jurong Bird Park. Bring your bird photography kakis and snaps some shots of these winged beauties.
Address: 2 Jurong Hill, Singapore 628925
8. Take a walk along the Jurong Railway Line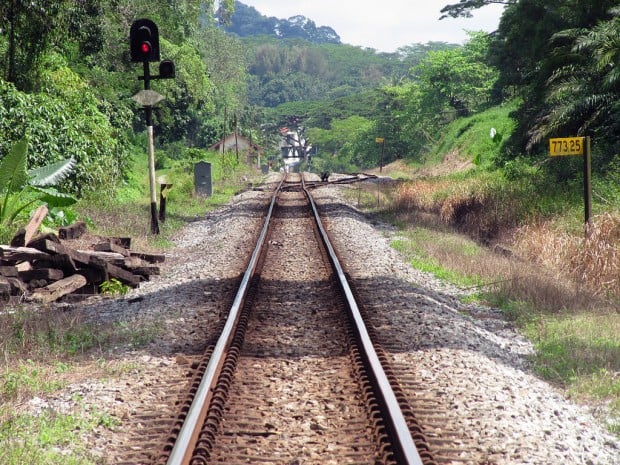 Image credit: Daphne Chui
Step back in time and roam along the now defunct Jurong Railway Line. What used to be a railway meant for transporting goods is now a place where people can go to explore and discover interesting nook and crannies of this now abandoned part in Singapore. Wear something nice and it can be a photoshoot location for your next OOTD on Instagram.
9. Go ice skating at The Rink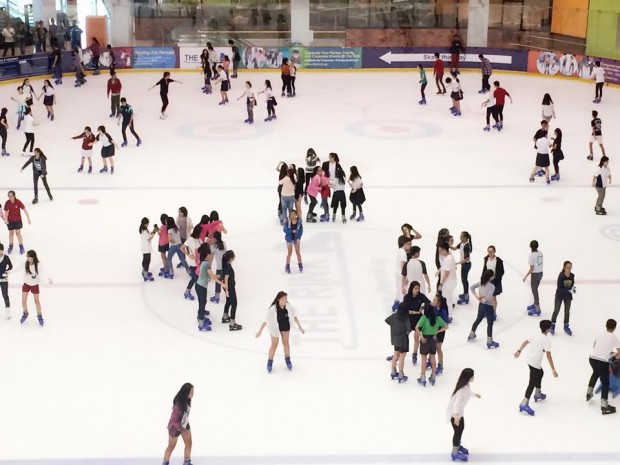 Image credit: The Rink
Beat the heat and look cute while doing it! Get in The Rink and have a jolly time skating. Watch kids under the age of 12 put you to shame with all their fancy tricks and try to fight the urge to just throw your hands up in defeat. Do bring your own pair of socks to save yourself $4!
Address: 2 Jurong East Central 1. Level 3, JCube, Singapore 609731
10 . Go on a shopping spree at one of the five malls in Jurong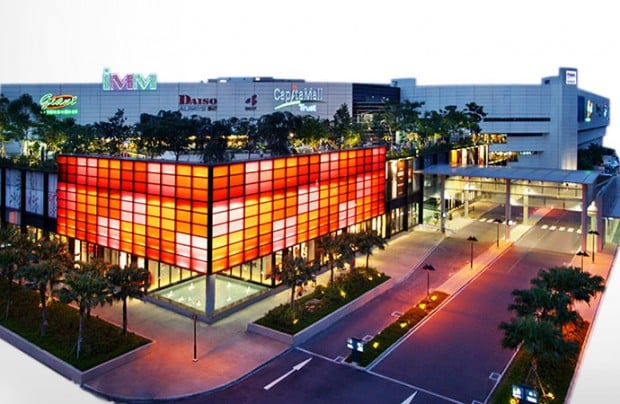 Image credit: J Gateway

With five malls around Jurong, you'll definitely have no shortage of cafes to chill at or stores to go shopping in. On top of that, there are other activities that you can while your day away with; like going for a movie, or bowling. We've got IMM, JCube, Westgate, JEM and Big Box. Take your pick.
11. Go ice-sleighing at Snow City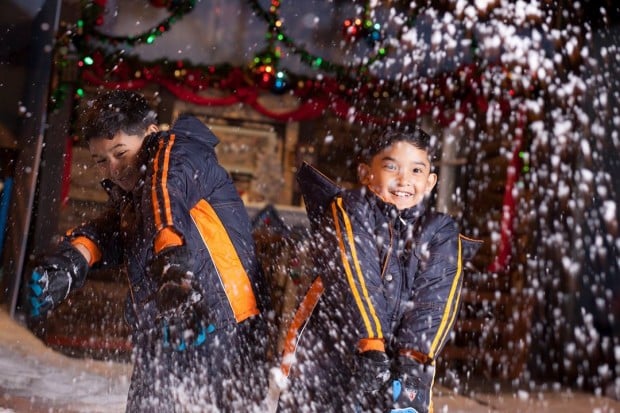 Image credit: Science Centre Singapore
Pretend like you're no longer in Singapore and enjoy a day in the snow at Snow City. You can check out their website for upcoming events and activities that might be happening soon. Bring your family and have a competition to see whose snowman looks more legit. Winner gets to have the upper hand in a following snow fight.
Address: 21 Jurong Town Hall Rd, Singapore 609433
12. Stargaze in the Omni-Theatre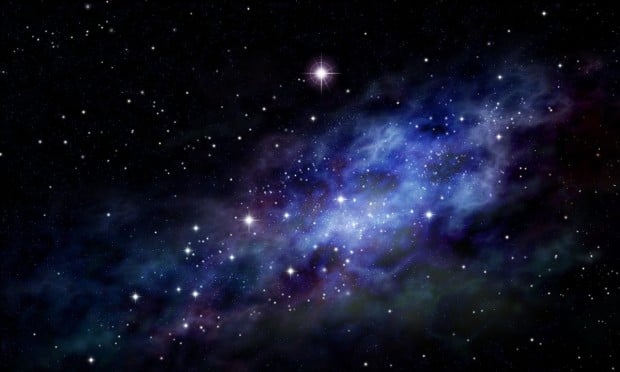 Image credit: Singapore Science Centre
For a romantic date, go stargazing with your girlfriend in the Omni-theatre. Level up by comparing her beautiful eyes to the equally amazing sights of the stars. And try to do it with a straight face.
Address: 21 Jurong Town Hall Road, Singapore 609433
With this list, you'll definitely be chalking up that experience board at Jurong. For those of you who are still complaining about the distance, don't knock it till you try it.
For more interesting things to do in Singapore, check out these ulu cafes that are totally worth the drive!