Hawaii and Singapore don't seem to belong together in a sentence. One's an unhurried tropical paradise with pina colada cocktails by the soft sand beaches, while the other is an urban jungle sardined with skyscrapers. But Ola Beach Club, newly opened along Siloso Beach, proves that wrong as it brilliantly transports a slice of Hawaii to this tiny island of ours.

Ola translates to "life" in Hawaiian, and Ola Beach Club sure lives up to that with its all-round facilities, beach activities and Hawaiian-inspired menu. It's a far cry from your usual beach club only for the young and hippy. In fact, Ola is a 100% family-friendly beach club, a watersports centre for adrenaline junkies, yet also makes a trendy nightlife venue to hangout with your girlfriends at on a Friday night. We don't know how Ola balances all that, but they're doing a pretty damn good job at it that's for sure.
To get you excited, here are some things you can do at this paradisiacal Hawaiian haven:
Fly with Asia's 1st & only water-propelled jet pack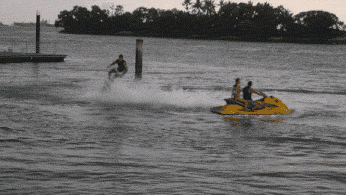 Ola heard you; flying is no longer just a hypothetical superpower you long to have. Sea Breeze Watersports, which originated from Hawaii itself, is located at Ola and offers a myriad of watersports including Jet Pack, which propels you in the air and you can expect to fly up to a speed of 40km/h. 
Another thrilling water activity unique to Ola AND Singapore is Jetblade Thrill, which straps a water-propelled hoverboard-like device to your feet, rocketing you up to 15 metres above water.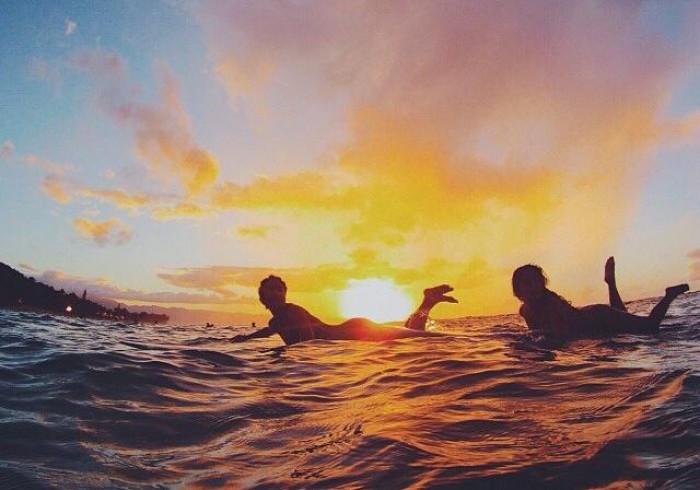 Image credit: Ola Beach Club
Other water activities Ola offers include stand-up paddling, banana boating, kayaking and donut riding.
Bring your kids & family (& pets) down for a full day of fun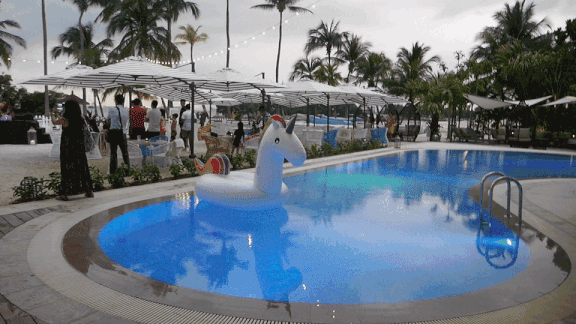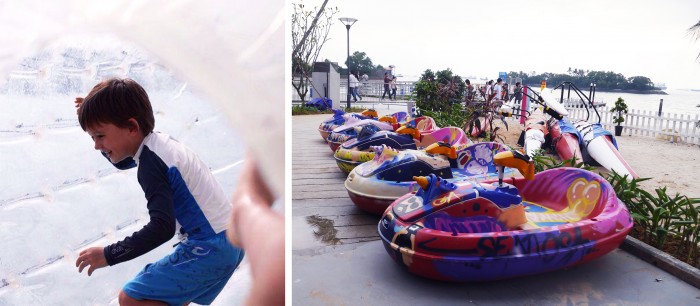 Image credit: Ola Beach Club
Unlike many beach clubs, Ola makes sure it's a venue families would love to hang out at. With kids-friendly water activities and food options, a swimming pool with an adorable unicorn float (that even the men in the family secretly want to hop on), and a playpen that will soon be installed, parents can chill out without a worry at Ola. Even your pooches and purrs are welcome here! 
Have that dreamy birthday party or beach wedding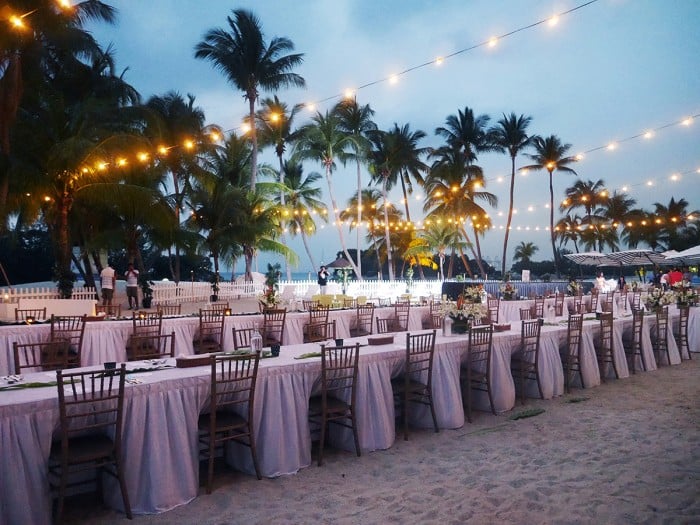 Ola sits by one of the prettiest beachfronts in Singapore, making it the perfect space to host your 21st birthday party, annual corporate team-building event and even… A BEACH WEDDING!!!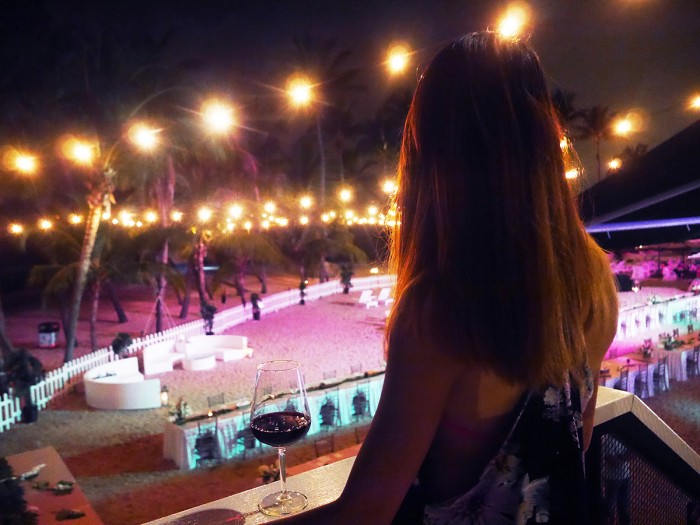 Needless to say, Ola's space design is conceptualised and highly influenced by Hawaii itself, with strong accents of wood and bamboo ingeniously complementing the greenery. Ola's ground floor seats up to 100 guests on its daybeds, cabanas, bar swings and chairs. While the al fresco Sunset Bar on the second floor overlooks the beachfront with an unrivalled view.
Chase the sunset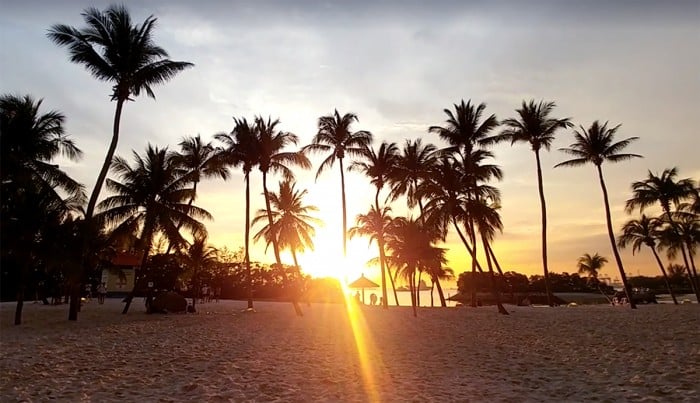 Image credit: Ola Beach Club
Ola Beach Club is ideally nested along Siloso Beach, and affords a ravishing, unblocked view of the sunset everyday. Catch it from just anywhere! Whether you're lounging at the poolside with a drink in hand, kayaking in the waters, or dining by the beach with your loved one.
Have a hearty Hawaiian meal by the waters

Image credit: Ola Beach Club
It's not an all-round beach club without an impressive food and drinks menu, and Ola knows that. The man behind all of Ola's Hawaiian specialities is Liinson Heng, a highly experienced chef with an expertise in premium produce and seafood, whipping up classic Hawaiian-style dishes including Lomi Lomi Salmon, Ahi Poke Bowl and an all-time crowd favorite, the Kalua Pig Taco.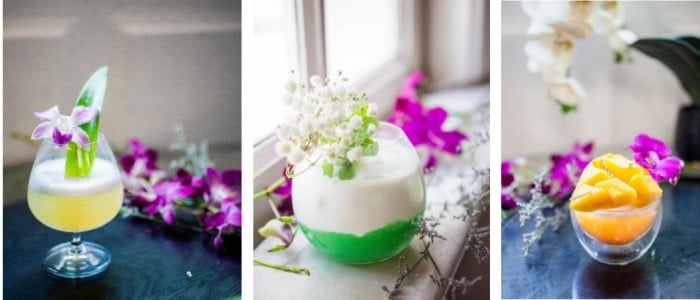 Image credit: Ola Beach Club
And of course, no beach club is complete without a mixologist trusted to serve up cocktails after cocktails of liquid magic. In addition to classic mixes, Ola's resident bartender, Alex Ng, has crafted eight Ola-exclusive cocktails including Hala Lei, Uliuli Tiki and Siloso Firstlight.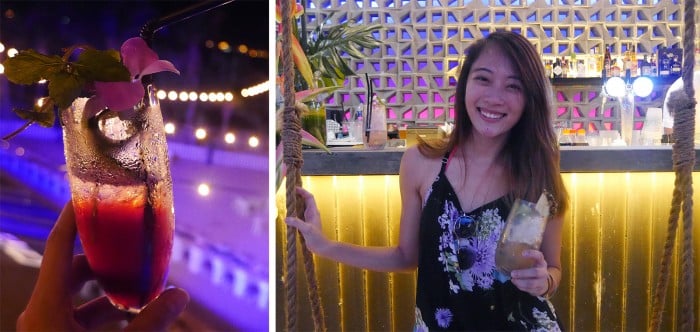 Party with sand in your toes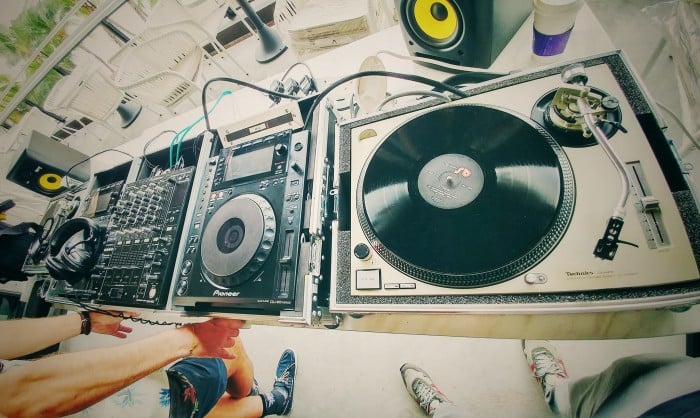 Image credit: Ola Beach Club
To top the vibrant vibes of Ola, its resident DJ J Alexander spins his chart-topping records from dusk to dawn while you sip your cocktails away.
Ola Beach Club is undoubtedly the new hangout spot in Sentosa come 2017. It was such a pleasant surprise to bask in all the Hawaiian goodness and soak in the chill vibe on a Friday night, with special thanks to the Ola team for inviting us to have a sneak peek of the place.