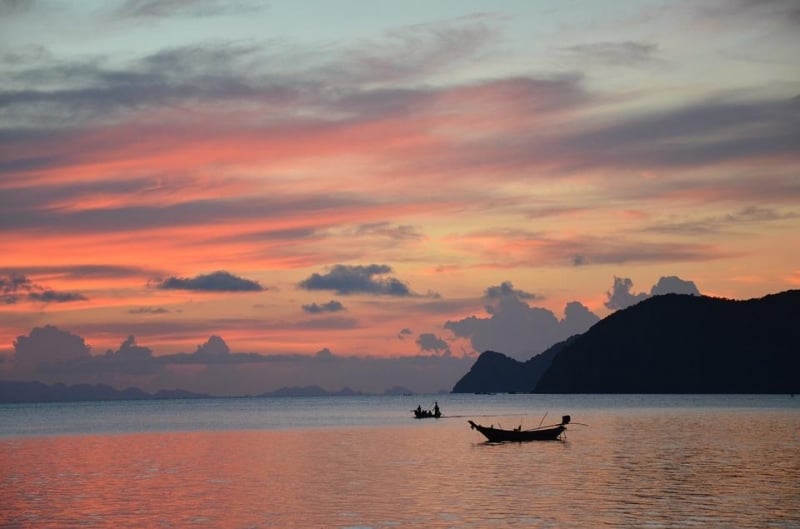 Ko Phangan, an island located in Southeast Thailand and known for being one of the most vibrant party places in the region is where you can find boisterous night-long celebrations as well as activities and adventure galore – the best of both worlds! Here's a guide to help you explore exciting spots in this beautiful destination.
Day 1 – Natural elegance
Before heading to the popular beaches and bustling water attractions of Koh Phangan, why not first head first to the Phaeng waterfall? This is the largest waterfall around these parts, easily accessible and majestic. It is a part of the Thansadej National Park and remains a mark of the destination's natural splendour.
Moving on to one of the most unique attractions on the island, the Herbal Sauna Baan Tai, which strategically located near the biggest tree in the area (based at the Santhiya Resort & Spa) has been standing tall for centuries and spans over 14 metres in diameter. The sauna was set up many years ago by a group of monks from the Wat Pho temple and the establishment only operates on the basis of donations. Come here for a relaxing and unique experience – the steam in this sauna is enriched with herbs like lemongrass to rejuvenate you from inside out.
For an authentically Thai culinary experience, head over to the Thong Sala night market (just off Tongsala Road) where you can find warm and friendly locals tucking into freshly made Thai dishes. The menu isn't limited to just Thai cuisine; you can even find pizzas and sushi here.
Day 2 – Interested in heart-thumping attractions?
Today, why not delve into a little adventure? The Challenge Phangan Waterpark is a serious adrenaline rush spot for those looking for some action. Located in Seetanu (84/32 Moo 8 Shritanu Ko Pha-ngan), The Challenge includes paddle boarding, kitesurfing and obstacle courses. Expect much belly flopping and free falling as you plunge into the waters below.
Over the years, Koh Phangan has developed a reputation for being quite the party island. One of the biggest reasons can be found in Ban Tai Beach, a great place to experience the thriving nightlife that can be found in the area. Look out for palm trees, turquoise waters and various stalls that all line the hotspot.
Similarly, the Full Moon Party, which you may have heard about, can be found in a neighbouring beach (Haad Rin Beach) every month and brings in around 30,000 party-goers.
If you're looking for an elegant place to have an incredible dinner, check out Ladino Restaurant. Located in Haad Rin, this eatery has been open since 2010 and is run by a qualified chef who learned her skills at one of Bangkok's cooking schools. The menu changes frequently but is always amazing. You may find the delicious roasted curry duck worth your entire trip! Opening hours start from 10 am-10 pm daily.
Day 3 – Delve into some island splendour
Your trip to an island would probably not be complete without a little diving and Sail Rock situated between Koh Phangan and Koh Tao might be just the place! It's considered by many as the best dive site in the Gulf of Thailand and is just an hour's boat ride away. Suitable for divers of all levels, the site also features manta rays, barracuda and whale sharks.
Before you leave, don't forget to drop by Mae Haad Beach. Unlike the other party beaches, this Koh Phangan spot is known for something else (the spectacular view of 2 currents meeting in one spot). Different shades of water separated by small strips of land turn into a natural bridge during high tide.
Just along Baan Tai, you can find a great place to gorge on an assortment of food. Jimmy's Thai Food is a small family-run restaurant that serves all kinds of Thai cuisines, from Northern and Southern to Isaan. The choices are traditional, generously portioned and absolutely delectable. The noodle soup with beef dumplings, fried rice with prawns, duck with rice and Pad Thai are all favourites.
If you're in the mood for a summer vacation made up of fun, excitement and inspiration, Koh Phangan should be on your radar! Be sure to check out all the attractions listed in this 3D2N guide and explore as much as you can before leaving this amazing island.