Famous for its hospitality, exotic wildlife, and ornate temples, Thailand is a must-see destination on your trip through Southeast Asia. Whether you're craving adventure, the nightlife, or just a relaxing beach vacation, you can find it in Thailand. Here are the top ten tips for making the most of your experience in the "Land of Smiles."
1. Spend time outside of Bangkok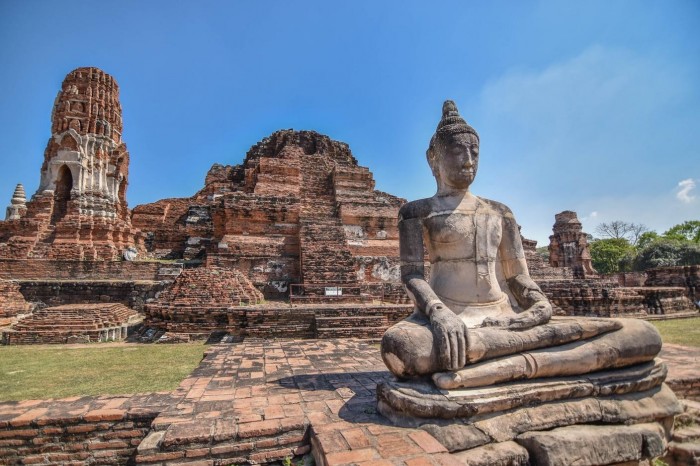 Sure, you might think Bangkok has it all—Buddhist temples, Pad Thai, the backpackers' paradise Khao San Road—but there's so much more of Thailand to explore. Take a day trip to Kanchanaburi province and see the infamous Bridge on the River Kwai. Go to the Ayutthaya Kingdom, the ancient seat of Siam. Take a trip north to Chiang Mai or south to Pattaya, Phuket, and some of the Thai islands. If you're short on time, visits to some of these other cities and tourist sites can be done as a day trip from Bangkok.
2. Beware of scams, especially in large cities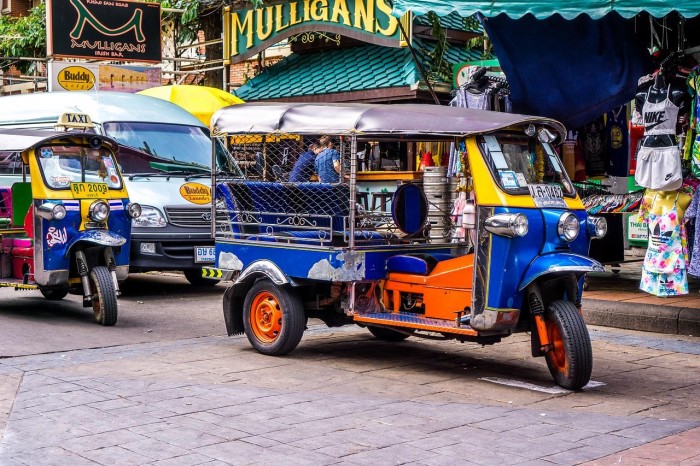 Thailand might be famous for its hospitality, but that doesn't mean tourists are immune to scams. One of the most common scams involves a tuk-tuk driver telling you that the attraction you wanted to see is closed, but he will take you on a (more expensive) tour or to a gem shop where you can buy (fake) jewels. Even if the driver doesn't try to take you to a gem shop, always ensure he turns on the meter before taking you anywhere. Other scams involve a friendly Thai inviting you to his home to play cards (and taking your money), or Thai women taking you to a tea shop and running up a huge bill. In general, if it sounds suspicious—it's probably a scam.
3. Know your transportation options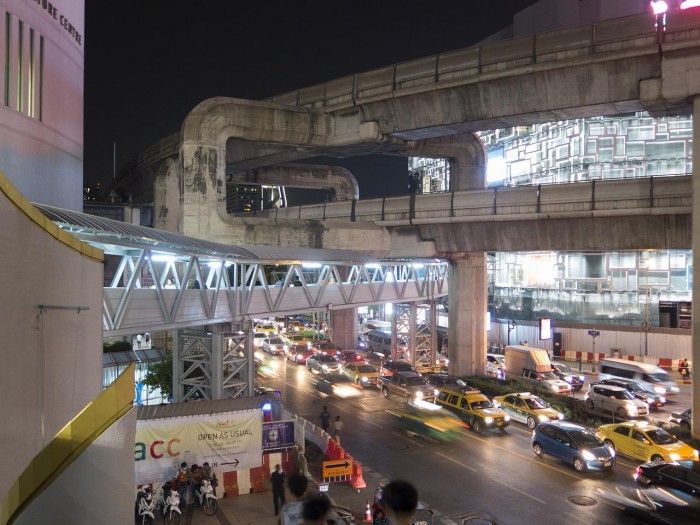 Tuk-tuks are a fun way to get around a city, but what if you want to go across the country? Know the process for taking domestic airplanes and trains. You can book domestic airline tickets online and in advance, but most train tickets must be purchased at a railway station or through a vendor who will purchase them on your behalf. If you know you want to take an overnight train, try to buy your ticket in advance—seats fill up quickly! In addition, most of the islands in the Gulf of Thailand are only accessible by ferry. Nok Air offers combination air/bus/ferry tickets, so if you are traveling from Chiang Mai to Koh Tao, it is easier to have your whole transportation itinerary on one ticket.
4. Carefully consider whether you really want to ride an elephant or pet a tiger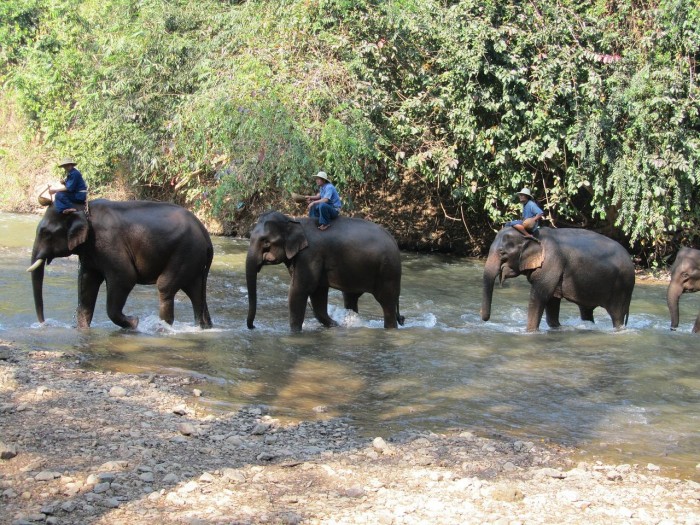 Yes, it would be a cool new profile pic or post on Instagram. But in Thailand, elephants are still categorised as a "mode of transportation" and there's been abundant evidence in recent months that the "tiger temples" have a history of animal abuse. If you really want to see these exotic animals up close, research some sanctuaries and conservation parks rather than sign up for the first elephant ride you see.
5. Do not talk about the king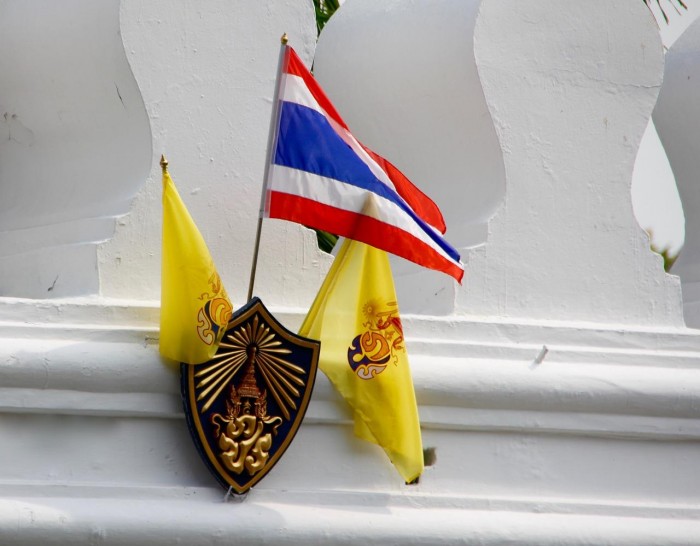 Thailand has strict lese majeste laws, which means that speaking out against the monarchy or showing disrespect to a royal image could result in severe punishment. Avoid talking about Thai politics in general.
6. Dress appropriately for the temples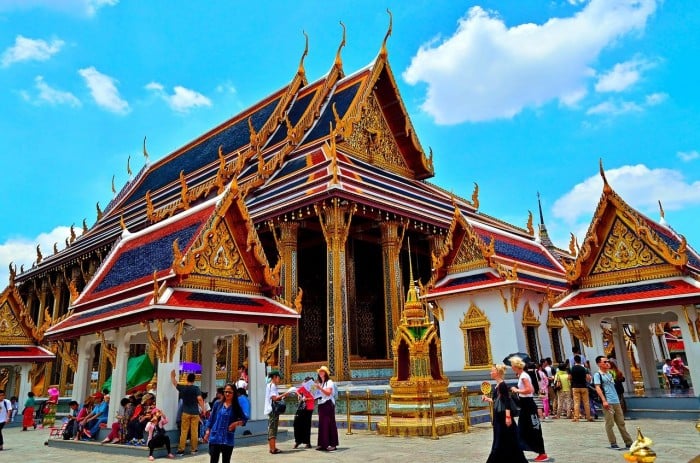 Thailand is a predominantly Buddhist country, and there's no shortage of gorgeous temples! Despite their palatial look, temples are still houses of worship and adhere to a strict dress code. That means shoulders and knees must be covered at all times. Nobody wants to wear jeans or slacks in 25°C weather, so pack a lightweight pair of pants or a sarong that you can easily take on and off. Some of the larger temples have clothes you can borrow, but the smaller ones might not. Street vendors will also sell inexpensive harem pants or sarongs, often decorated with elephant prints. When you're finished with the temples, the pants make a great souvenir!
7. Take a ride on the Chao Phraya River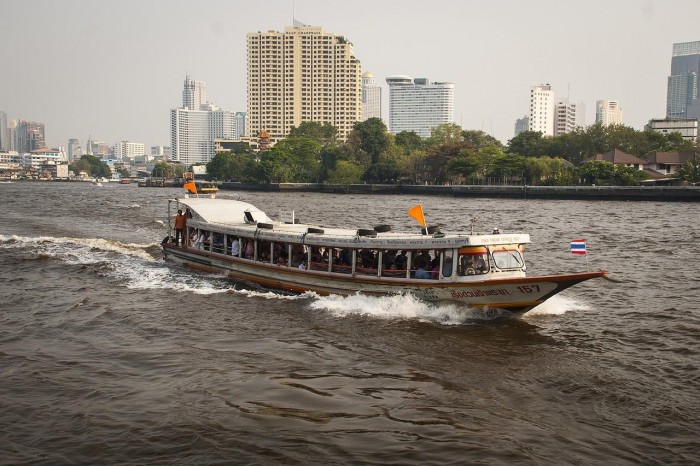 Like the Nile in Egypt or the Amazon in Brazil, the Chao Phraya River flows through the heart of Bangkok and its neighboring provinces. Before modern roads were paved in Bangkok, the city had an extensive canal system, and boats were used as a primary means of transportation. Today, a series of express boats carry people to different spots along the Chao Phraya River, like a nautical subway system. Tour companies also offer special cruises during the day and evening, if you would rather take a relaxing ride on the river.
8. Take a SCUBA course
Whether you are an experienced diver or have always had an interest in SCUBA, the Thai islands and coastal cities offer ample opportunities for diving. Whale sharks are often spotted in Chumphon Pinnacle, while tropical fish and other sea life can be found in the gulf's warm, crystal waters. Dive resorts offer one-day SCUBA experiences, open water PADI-certification courses, and diving internships leading to instructor certification. If SCUBA's not for you, snorkeling is another great option.
9. Learn a few Thai phrases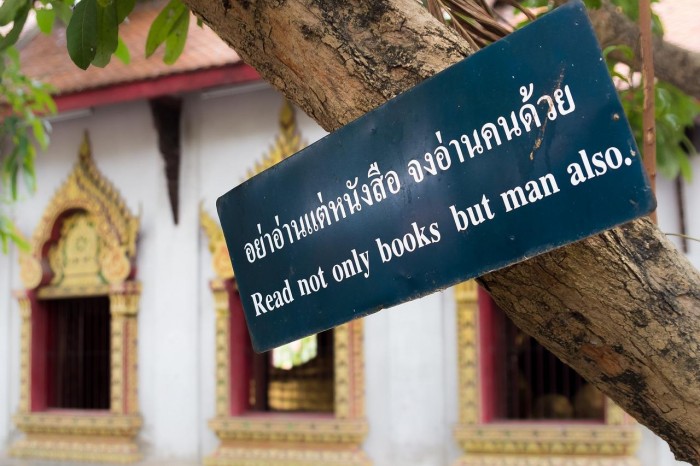 Any time you visit a foreign country, it helps to know some basic phrases ("Hello," "Where is the bathroom?", "How much is it?") and numbers. Not only will this help you communicate more easily, it also shows respect for the people who have welcomed you to their country. And let's not forget, it's much easier to haggle!
Also read: 10 Reasons You Should Go Backpacking in Thailand
10. Get a Thai massage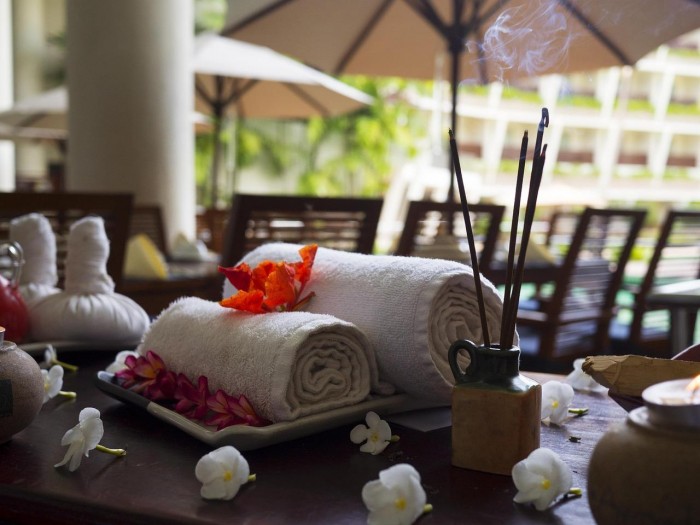 From inexpensive parlors on Khao San Road, to the temple at Wat Pho, to spas at five-star resorts, there are Thai massages for every budget. After a long day of sightseeing (or a long night of drinking), be sure to treat yourself!