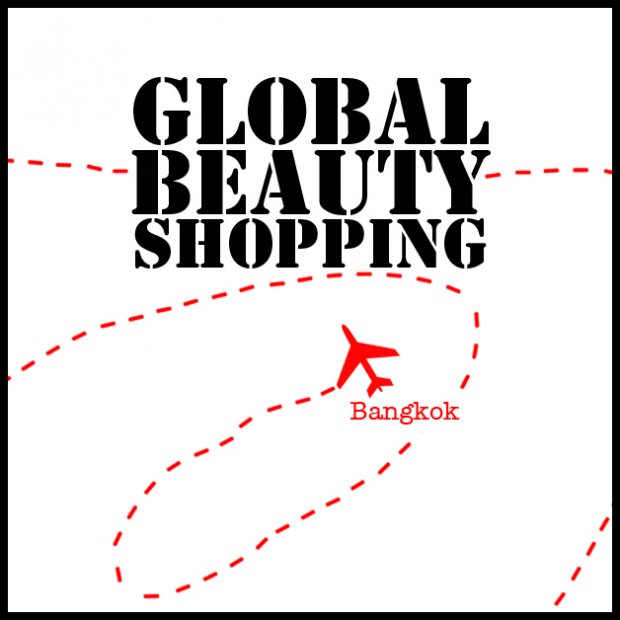 A very popular destination among young people, friends, couples or even families for a weekend getaway is definitely Bangkok. After all, Bangkok is a shopping haven, and they offer some of the cheapest shoes and clothes in the region! Beauty products are also easily found at drugstores such as Watsons and Boots. When shopping for beauty buys, don't stop at global brands because you can also get Thai cosmetics and skincare products that are popular among both locals and international beauty experts.
Also read: Cult Beauty Brands You Must Buy While Travelling Asia
One shopping centre that most of you probably won't miss is Mahboonkrong (MBK) Center มาบุญครอง. Mahboonkrong (MBK) Center มาบุญครอง has 8 storeys (gasps), level 1-3 are clothings, shoes and beauty stores. They also have a 4-storey Japanese department store, Tokyu.
Mahboonkrong (MBK) Center มาบุญครอง
444 Phaya Thai Road
Pathumwan
Bangkok 10500
Nearest Public Transport:
Skytrain: National Stadium
Subway: Sam Yan
Here are some beauty stores you can find in Mahboonkrong Center.
1. Oriental Princess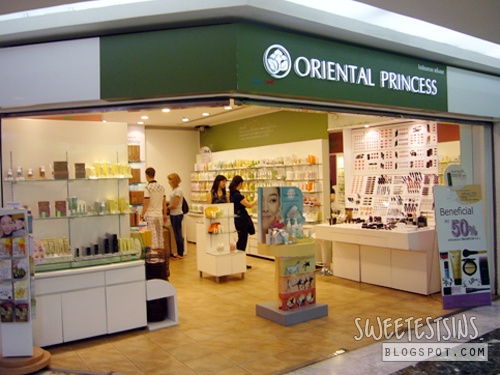 I first came to know about Oriental Princess through Thai beauty blogger, tuniez83's YouTube videos. Check out my haul from Oriental Princess.
2. CutePress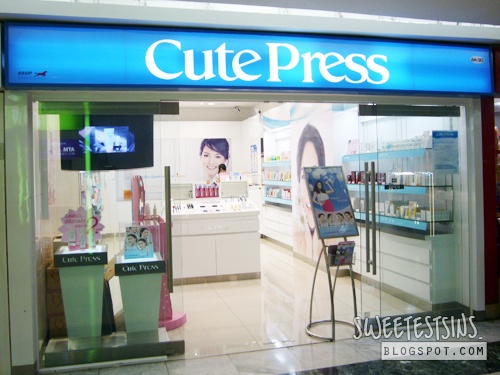 CutePress feels more like a clinical brand. The store was very brightly lit. I browsed through their products and noticed that they have a lot of whitening products for both makeup and skincare.
3. Beauty Buffet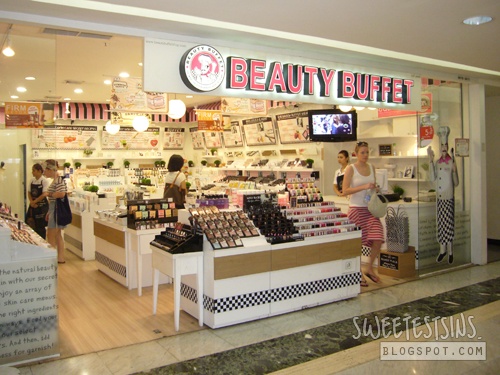 Beauty Buffet is one shop that most beauty bloggers won't miss during their Bangkok trip. They carry brands like Gino McCray, Scentio, Lansley, The Bakery as well as Anne & Florio. Popular items that most girls pick up from Beauty Buffet include Gino McCray eyeshadows and Anne & Florio's polishes.
4. Yves Rocher France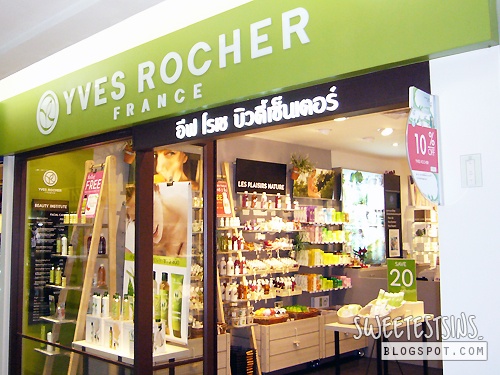 Yves Rocher carries mostly body care products. The store layout and brand colours remind me so much of The Body Shop.
5. Karmart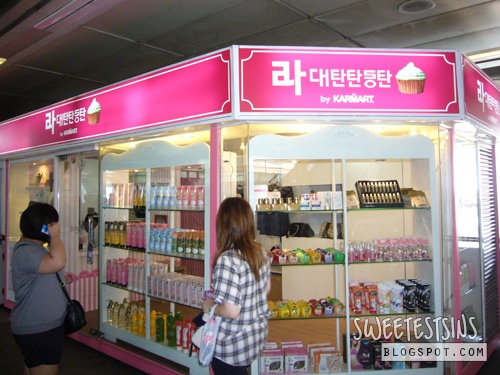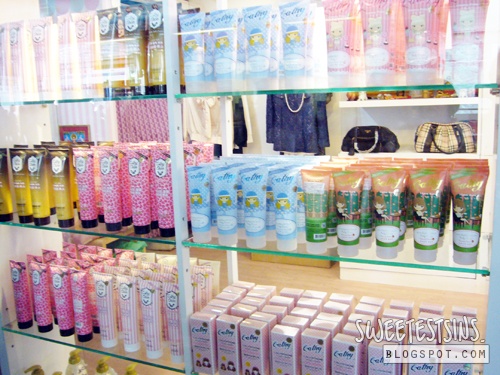 The bulk of the products sold in Karmart is this Korean brand, Cathy Doll. Apart from Cathy Doll, Karmart carries Korean beauty brands like Missha and Yadah. I also spotted the Gold Cacao Pack in Karmart.
Also read: 8 Must-Buy Treats From Bangkok's Big C Supercenter
6. Boots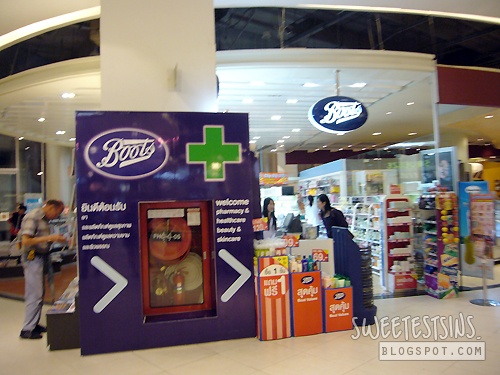 You can get No7 makeup and skincare products at Boots. No7 is UK's best selling makeup and skin care range offering hypo-allergenic products.
My recommendations:
Pond's Magic Powder Oil & Blemish Control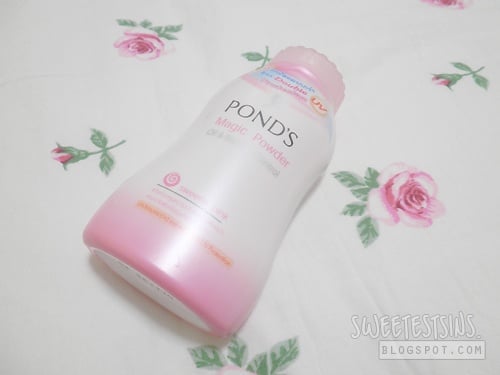 I saw a lot of Thai girls using this to touch up in the ladies. They would pour some out on their palm and then slap it on their face. Out of curiosity, I asked one of them who is a student and she said that this is very good for oil control as well as brightening the complexion. I bought myself a bottle at the nearest Boots.
Soap & Glory The Scrub of Your Life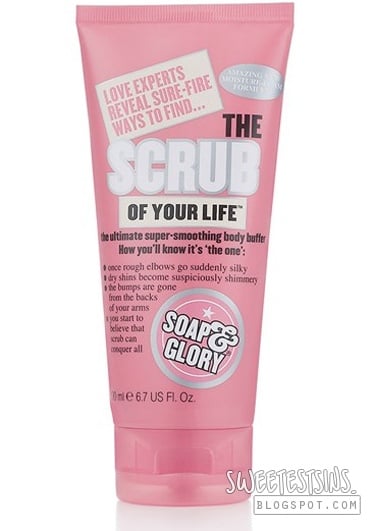 When I got this, Soap & Glory wasn't available in Singapore yet. I was captivated by its packaging and since I needed a body scrub, I thought I would try this out. It turned out to be one of my favourite body scrubs!
I finished the tube that I got from Bangkok but thank God Soap & Glory is available in Sephora now.
Barrier Repair Baby Moist Facial Wash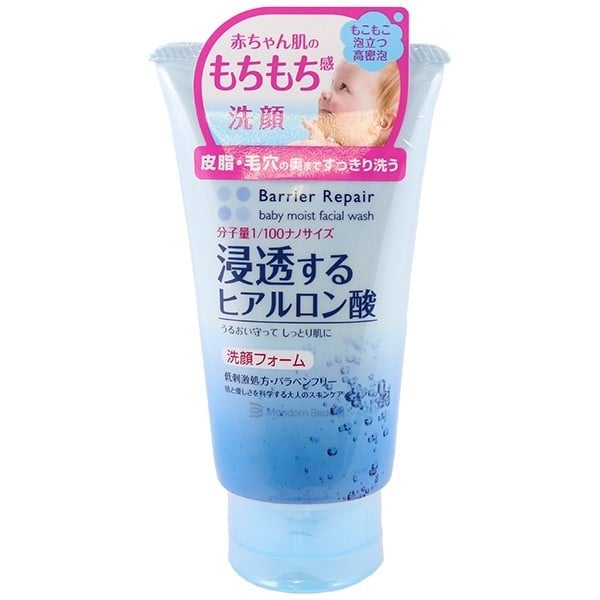 I got Barrier Repair Baby Moist Facial Wash for my cousin. Although Barrier Repair is available in Watsons in Singapore, I don't see them carrying facial washes. Since I have tried Barrier Repair Facial Mask before and it's not too bad, I thought that Barrier Repair Baby Moist Facial Wash would be worth a try.
Also read: 5 Must-Try Food Places in Bangkok
Aside from shopping, I love to discover good food be it in my home country or overseas. When you need a break from shopping, take a break at Cafe Kaldi or Auntie Anne.
Cafe Kaldi คาเฟ่ คาลดี้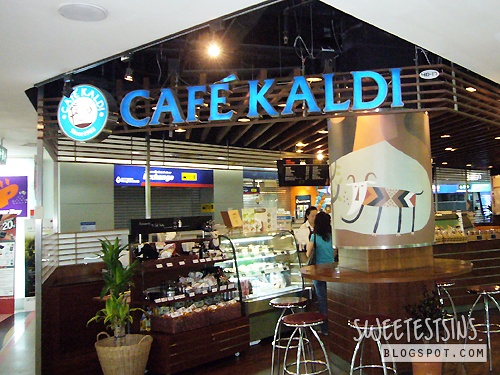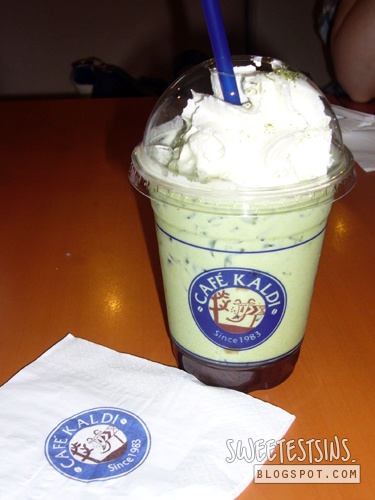 Azuki green tea
The Azuki green tea is a must-try! My cousin recommended this and I love it!
Auntie Anne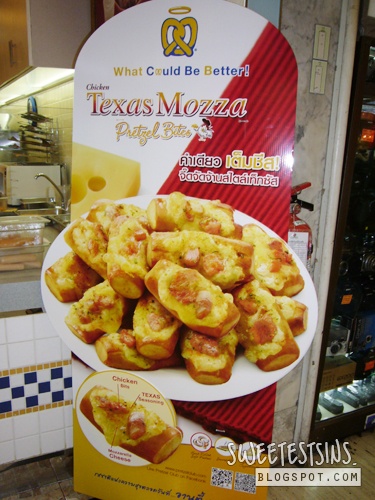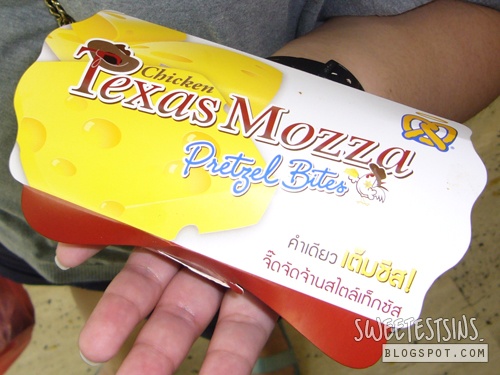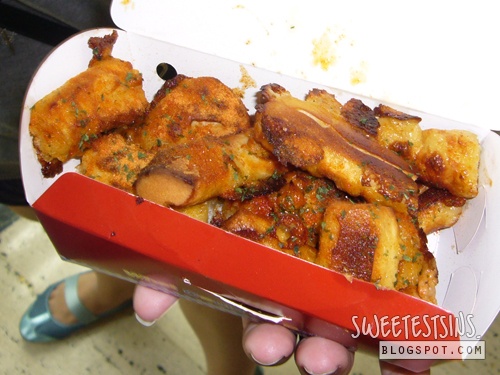 I love this Chicken Texas Mozza Pretzel Bites from Auntie Anne. Why don't they have it in Singapore? ):
Also read: 5 Must-Visit Markets in Bangkok
I hope you enjoyed this post. Have a good time shopping for beauty products at Mahboonkrong (MBK) Center!
Contributed by SweetestSins.