Everyone knows that Italy is crawling with gelaterias and the like, but how do you decide which ones to try? During my time i Rome and Milan, I decided to not look up any online reviews, and let chance determine my fate. Colour me surprised as I discovered a selection of gelato spots that I found worth recommending – no TripAdvisor needed!
The Gelatist (Rome)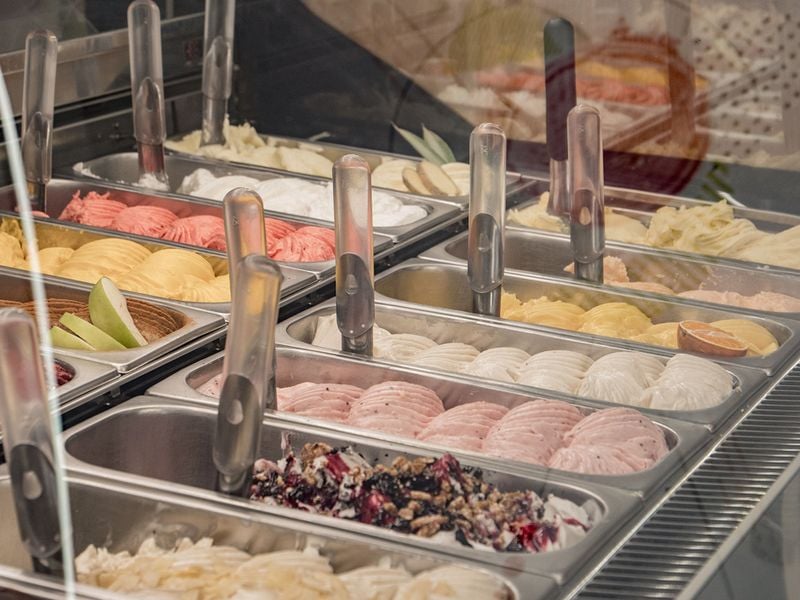 Image credit: The Gelatist
Rather than a flashy storefront, The Gelatist attracts by offering a variety of classic and original ice cream flavours, and it's no surprise that with their Walnut & Fig alone, it has stolen my heart — as well as the top spot on this list. It also stands out by being vegan-friendly, carrying non-dairy gelato flavours that aren't just the usual fruit sorbets.
Address: Via del Corso, 74, 00187 Roma RM, Italy
Gelataria Valentino (Rome)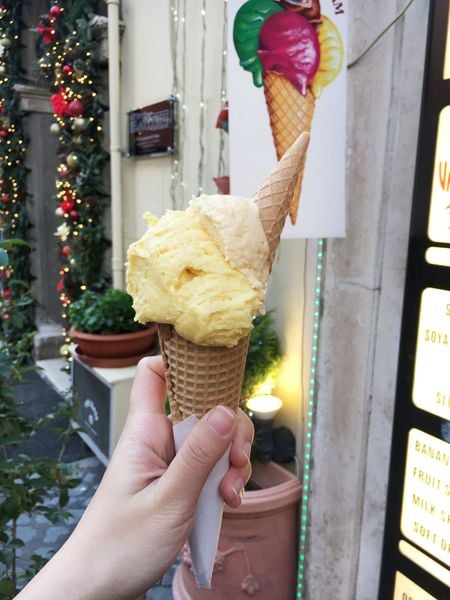 Gelateria Valentino was one of the more eye-catching stores that I had come across, with a life-size ice cream cone parked at the front of the store, and its overall whimsical vibe. Upon entering the store, the plethora of colourful gelato flavours offered a feast for the eyes and is automatically Insta-worthy! While the gelato itself wasn't exceptional, the service provided by the good-natured family that runs the store affirms why it remains a popular choice for visitors.
Address: Via del Lavatore, 96, 00187 Roma RM, Italy
Tre Scalini dal 1946 (Rome)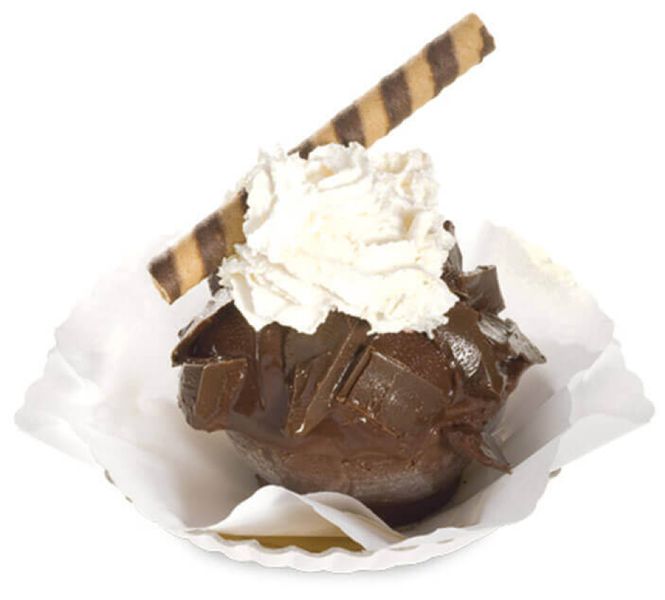 Image credit: Tre Scalini
Located in Piazza Navona where Bernini's marvellous Fiumi Fountain can be found, Tre Scalini is a café-restaurant that's perfect place to sit yourself down, and enjoy some desserts while resting your feet! I learned that besides the staple cone-or-cup gelato, the Italians also know how to serve up a damn good ice cream dessert. You can choose to have their banana split or affogato (with coffee or whisky), but they claim that their very gelateria is where the Tartufo, a chocolate ice cream truffle delicacy, was created.
Address: Piazza Navona, 28, 00186 Roma RM, Italy
Amorino (Milan)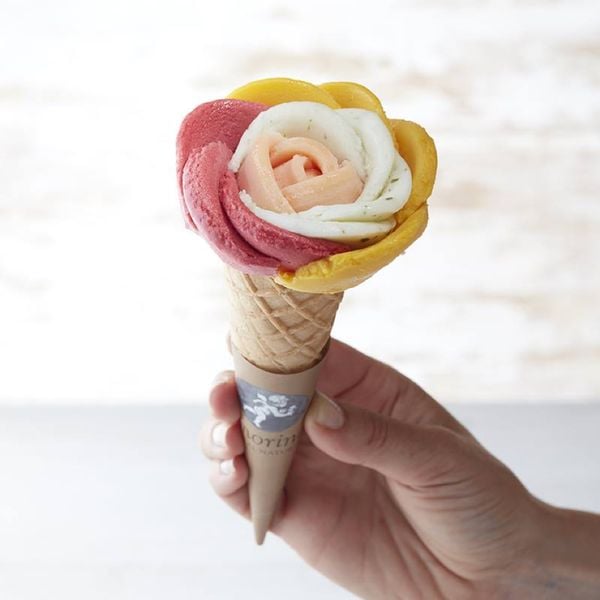 Image credit: Amorino (Facebook)
Unlike the previous gelaterias, this next one is not available in Rome. Instead, I spotted an Amorino outlet while traipsing about Galleria Vittorio Emanuele II, located in the heart of Milan city. I'd consider anyone who's able to resist Amorino's signature rose design a winner, because just look at it! To make your dessert look even more elegant, you also have the option of adding a macaron on top.
Address: Galleria Vittorio Emanuele II, 20121 Milano MI, Italy
Cioccolatitaliani (Milan)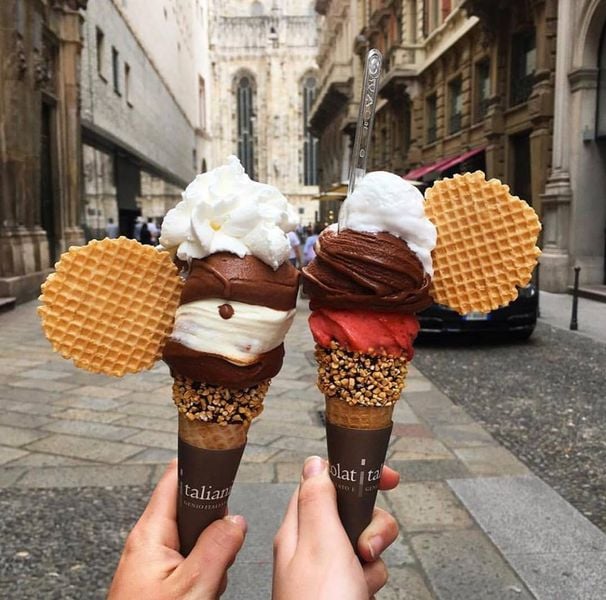 Image credit: Cioccolatitaliani (Facebook)
This one's for the chocolate devotees out there! Like the name suggests, Cioccolatitaliani specialises in chocolate offerings, and its dedication to chocolate is certainly proven in the making of their gelato. Layered with scoops of different chocolate-flavoured gelato, it's topped off with fresh cream and an irresistible butter waffle cookie, making the dessert that much more extravagant.
Address: Via San Raffaele 6, 20121 Milan MI, Italy
Gusto 17 (Milan)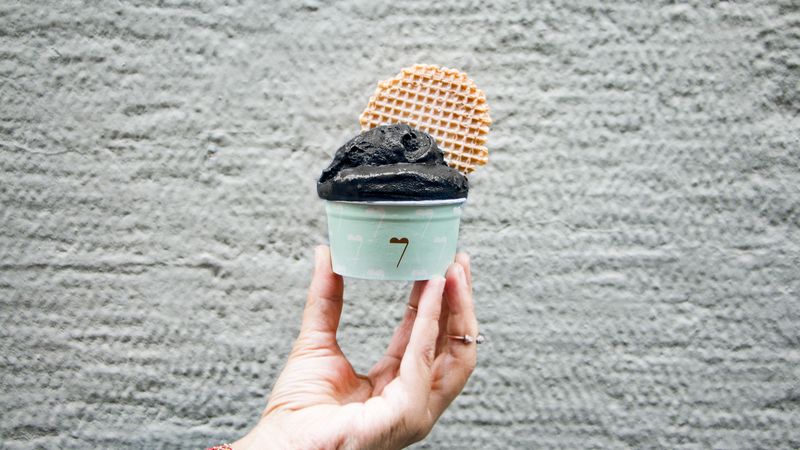 Image credit: Gusto 17
If it's not apparent yet, I am all for visually-pleasing things, and I obviously couldn't just walk past a gelato shop with a mint green colour scheme without buying anything, come on. Thankfully, the gelato at Gusto 17 turned out to be fresh and delicious anyway!
Address: Via Savona 17, 20144 Milan MI, Italy
So the next time you're out and about in Italy, remember that there's no need to fret about needing to navigate to only the top-rated gelaterias. You may just find great gelato where you least expect it!