Immersive Van Gogh exhibits have popped up all over the world. From long-term exhibits in Europe, America, and the Middle East, to special tours in Asia and Oceania, Van Gogh's works have managed to touch people from all walks of life in a more modern and intimate way. It's through these immersive experiences, such as "Van Gogh Alive," where Van Gogh admirers get to walk "inside" Van Gogh's paintings while his famous masterpieces are projected on walls, ceilings, and floors. 
Also read: Van Gogh Paintings: Where To Find His Paintings Around The World!
The Van Gogh Yoga classes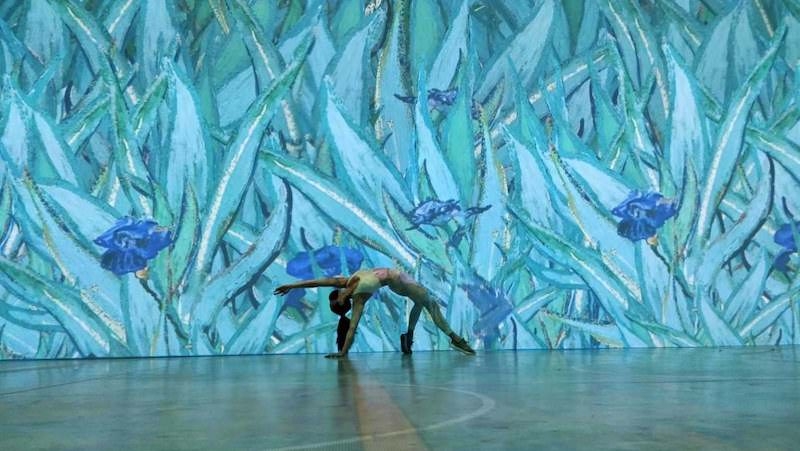 That said, would you believe that you can now practice yoga inside a Van Gogh exhibit? It's already started in the USA and Canada. Specifically speaking, you can turn up for yoga classes inside the "Original Immersive Van Gogh Exhibit" in New York City, San Francisco, Chicago, Charlotte, and Toronto. If you find yourself in one of these cities, check out their website for the Yoga class schedules. 
Yoga is all about improving your physical and mental well-being through movement, breathing, and meditation. The yoga classes in these Van Gogh exhibits seek to achieve exactly that, as visitors are encouraged to take the 35-minute sessions that are choreographed in harmony with music and the changing Van Gogh paintings projected around the gallery.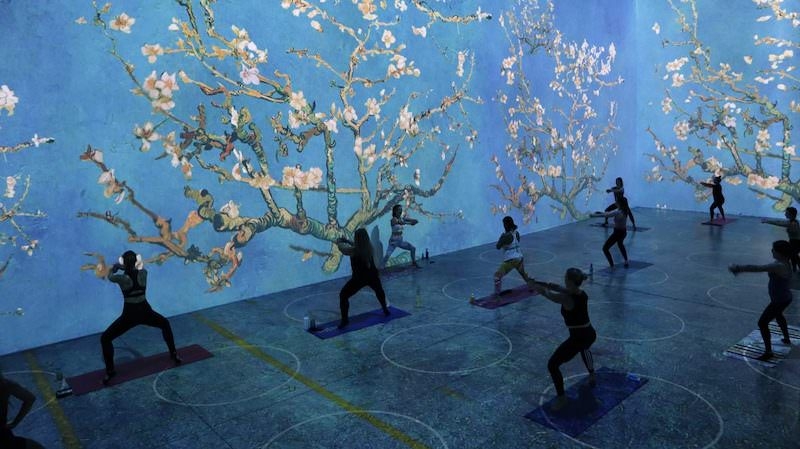 Is it worth it?
Each class costs at least $55 (S$74.31) per head. However, you're welcome to walk around the exhibit for another 25 minutes after yoga. What's more, the normal Van Gogh exhibit entrance tickets start from $40 (S$54.04) to $70 (S$94.57), and free snacks are offered to those who attend the Van Gogh yoga class too. All things considered, the Van Gogh yoga classes are actually reasonably priced. 
Surrounding yourself with deeply expressive art such as that of Vincent Van Gogh is therapeutic in itself. Van Gogh's art pieces trigger all sorts of emotions: the joy of imagination, sadness, serenity, and loneliness. Allow everything to flow freely as you enter a meditative state through yoga and give yourself the health break that your mind and body deserve.
Also read: Now You Can Experience a Virtual Tour of the Van Gogh Museum for Free!
And to Van Gogh fans who are elsewhere in the world, we're sure the Van Gogh yoga classes will eventually be available in your area too. Stay tuned for more updates!
---
All images credited to Immersive Van Gogh Exhibit NYC and Toronto Official Websites.