In the modern and fast-paced present time, adults find it already difficult to go back to their being a child. The world has turned so demanding and demeaning to anyone who exhibits attitudes the society presumes to be beyond the dictated definition of maturity. But as any sane person would say, there is nothing wrong with being a child again.It's a good way to maintain a good psychological health as it frees busy minds from all the stresses and anxieties brought by adulthood.
This thought brings us the answer why there are still a lot of adults who would spend time and pay dollars to visit amusement parks around the world. And in support to the idea that we all have to be our young selves again, here is a list of some of the wonderlands around the world for everyone.
1. Cartoon Network Amazone (Thailand)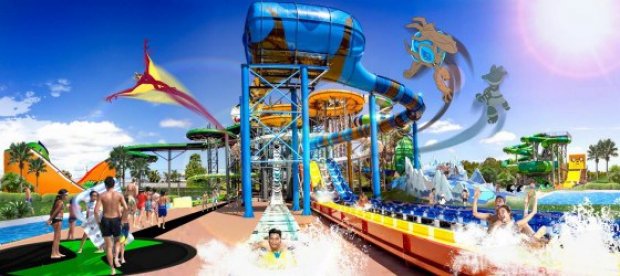 Image credits: Travel Thailand
The first Cartoon Network Water Theme Park is set to open to public by the end of 2014 at Bang Saray, just 10km south of Pattaya. The Cartoon Network Amazone will bring popular cartoon characters like Ben 10 and The Powerpuff Girls to Thailand.
With its development supported by Thailand's Amazon Falls Co., this new spot will cover about six hectares of land. It's going to be an exciting Amazon-inspired waterpark that will feature 150 water attractions in 10 different themed zones including The Omniverse; Adventure Zone; Cartoonival; Riptide Rapids; Mega Wave and Surfarena. Foodville, a food court serving international cuisines, will be positioned inside to accommodate everyone. According to officials, the park anticipates a million guests on its first year, with around 3,000 visitors a day.
Also read: 10 Family Friendly Destinations to Bring Your Kids to
2. Chimelong Ocean Kingdom (China)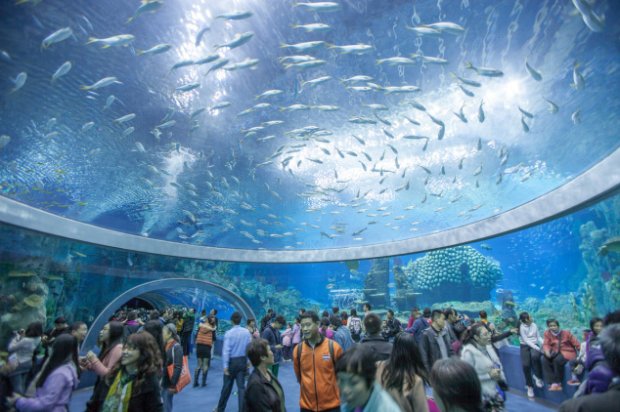 Image credits: Huffingtonpost.com
In the vast island of Hengqin in Zhuhai in Guangdong, the Chimelong Ocean Kingdom is set to open its doors to people before the end of this year. It will be divided into eight zones which will feature exciting rides as well as performances and animal shows. It is believed that the park will give home to what is to be the new largest cetacean and shark aquarium in the world.
It will also have a 1,888-room Chimelong Hengqin Bay Hotel that has spacious ballrooms, executive club lounge, meeting rooms and a spa. The theme park is seen to boost the tourism industry in the island.
3. Enchanted Kingdom (Philippines)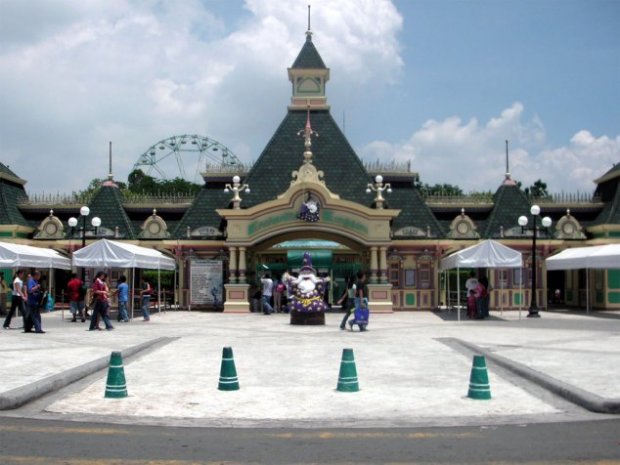 Image credits: Wikimedia
It is not exactly a new place but with its 10-year expansion plan set to be completed in the next few years, Enchanted Kingdom aims to retain its title as the first and only world-class theme park in the Philippines. This attraction in Sta. Rosa City in the province of Laguna will be setting up new rides, commercial space, hotels and a convention center. Included in the plans is the establishment of a zone featuring the culture of the Philippines, as well as a new village featuring Eldar the Wizard, the mascot of Enchanted Kingdom.
4. Villages Nature (France)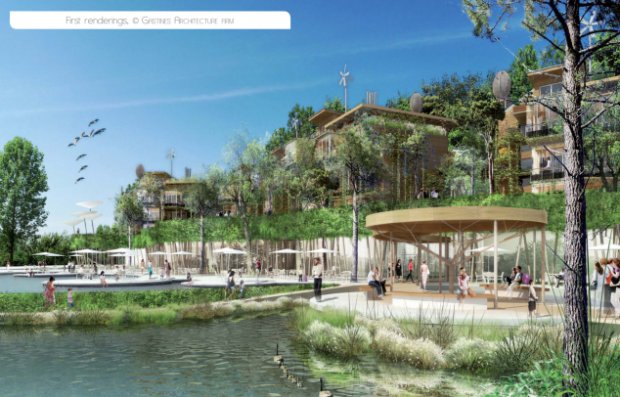 Image credits: OnePlanetCommunities.org
Seeing an eco-friendly resort in the lovely city of Paris is getting close to reality once the gates of Villages Nature open up to the public on 2016. This new attraction will comprise more than 2,000 cottages and apartments in a 180-hectare land. It will be completed with an outdoor geothermal lagoon, waterpark, lush gardens, foot paths, horse-back riding trail, and organic farm for everyone to enjoy.
There will also be a lakefront promenade graced with shops and themed restaurants. This will surely be a good place to unwind when the overly-modern lifestyle of the City of Paris became too overwhelming for one's taste.
5. The Wizarding World of Harry Potter (Japan)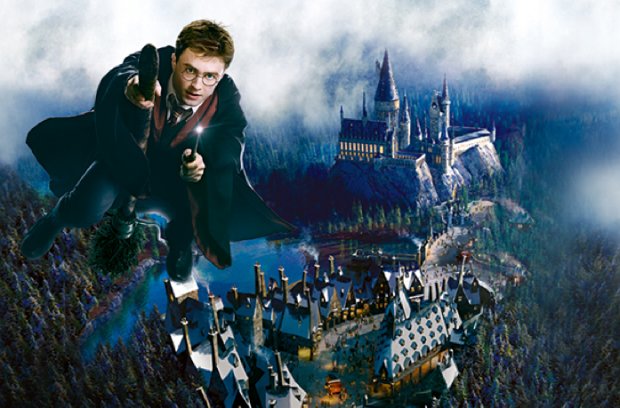 Image credits: http://bit.ly/1Bya6Lc
Magic has arrived to Japan as The Wizarding World of Harry Potter opened its doors on July 15, 2014. This US$482-million development will feature replicas of Hogwarts and Hogsmeade Village, with unique rides that will certainly make Harry Potter fans go nostalgic yet excited.
Also read: 5 Iconic Theme Parks You Need to Experience At Least Once
6. KidZania Singapore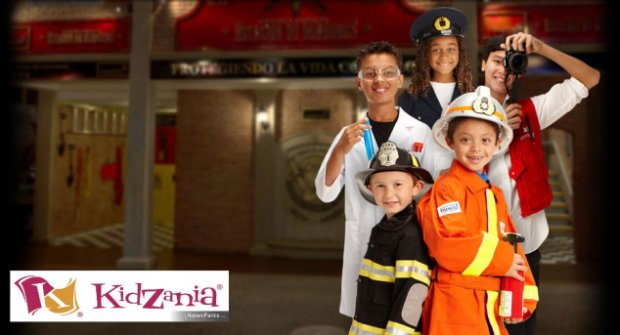 Image credits: AirTicketonSale.com
Fusing entertainment and education, KidZania Singapore is one of the most anticipated theme parks in Sentosa Island to open on 2015. To occupy an area at the Palawan Beach, this Singapore attraction targets an annual visitor of 500,000. This kid-sized city will feature facilities that will allow the children to role-play more than 90 different jobs, earn 'money' to pay for everything, and manage an ATM card.
Although the children-at-heart cannot actually make use of the amenities, they can find joy in seeing their children get exposed to the adult life. No arcade games or rides will be featured in KidZania to preserve the main goal of educating children. There is no age limit in enjoying life so what's the point of keeping yourself bound with the norms? You're an adult, sure, but you have a childhood to go back to. So give yourself a chance to see these wonderful wonderlands.
Contributed by CNE Holidays.