Oh, how I miss Taiwan: The wonderful sights, the lovely people, and most importantly, the delicious food! While it's impossible to jet off to Taiwan every time I have food cravings, I find comfort in knowing that I can always buy some of the most popular snacks from Taiwan online! 
Did that catch your attention? If you, like me, adore everything about Taiwan, you'll want to pay attention because here are 11 of the best Taiwanese snacks you buy online from platforms such as Shopee, Lazada, and even Amazon! Get your wallets, we're going shopping! 
Also read: 12 K-Drama Inspired Items for Your Online Shopping Cart & Where to Buy Them
1. Pineapple cakes
Of course, the very first of Taiwanese snacks you can buy online has to be pineapple cakes. These famous snacks from Taiwan are arguably the go-to souvenir whenever I visit Taiwan. Deliciously crumbly, every bite is a moment to savour, especially with how generous most bakeries are with the sweet pineapple filling. They're also individually packed, which makes them super easy to ship. 
As you would expect, you can order Taiwan's most famous pastry off a plethora of online shopping platforms, including Shoppee, Lazada, and Amazon! 
2. Mochi
After pineapple cakes, mochi is one of my favourite Taiwanese snacks online! Taiwanese mochi (or at least the ones you can buy online) are unique in that they are often filled with thick, sweet pastes. Some of the most common ones include red bean, black sesame, and my personal favourite, peanut paste. Some of the mochis are even rolled and dusted with peanut and black sesame shavings. You can even order cherry blossom-flavoured mochi during spring! 
Fair disclaimer though: Don't expect the packaged mochi from the Internet to taste as good as the fresh, handmade ones you get in the night markets in Taiwan. Despite that, I still enjoy indulging in these, maybe a little too much even! 
3. Taiwanese fruit jelly
This is one sweet Taiwanese snack online that not enough people know about. Basically, these fruit jellies are made with a mixture of agar powder, fruit extract, and some fresh fruit. The result is a chewy but soft jelly that's bursting with fruity flavour! 
There's a wide variety of flavours you can choose from when you buy them online. These range from mango (my favourite), passion fruit, prunes, lychee, and more. These days, you can even find coffee or boba-flavoured jelly! 
The jellies come in vibrant individual packets, which make them ideal for sharing, or as a gift to send to your friends and family. 
4. Sun biscuits (Tai Yang Bing)
Sun biscuits, locally known as Tai Yang Bing, are a local delicacy popular in Taichung. It is a flat, circular pastry with either malt sugar or maltose filling. The exterior is extremely flaky and those who enjoy traditional pastries will find them to be absolutely irresistible. 
In Taiwan, sun biscuits usually come in beautiful gift boxes, making them perfect souvenirs to bring home for family and friends. While the boxes aren't as beautiful from online stores like Shopee, the biscuits are still a scrumptious treat! 
Tip: When looking for sun biscuits, key in "tai yang bing" instead for the most accurate results. 
5. Iron eggs
Anyone who's been to Taiwan has definitely tried these before. Iron eggs are usually sold in convenience stores and often eaten on their own or paired with instant noodles for a quick meal. They get their name from their dark colour, a result of being stewed in various spices before being dried. 
And as Gordon Ramsay always says, colour equals flavour. These iron eggs are extremely flavourful, especially when eaten right out of the packet along with some of the stewing juices. The fragrance alone is enough to whet your appetite. 
Unfortunately, we couldn't find these on Amazon, so your best bet is to look for them on your local/regional online shopping platforms. In Malaysia, I can confirm that they're on Shopee and Lazada. 
6. Taiwanese egg rolls
If you like crispy, crumbly snacks, you'll love Taiwanese egg rolls. Paper-thin, and oh so crunchy, these egg rolls are the perfect snack for when binging on Netflix (just don't eat too much of them!). While even the normal egg rolls are already great to snack on, special mention has to be given for the filled egg rolls. 
As the name suggests, these versions are often filled with a delicious paste, ranging from peanut paste to black sesame. It adds a whole dimension of flavour and texture and is a must-try in my opinion! 
7. Taiwanese Nougats
Usually, when we think of nougats, Taiwan isn't the first country that pops into our mind. For the uninitiated, nougats are bite-sized treats that are often chewy and sweet. They are made using mostly egg whites, honey, and a variety of nuts. 
One of Taiwan's most famous brands of nougats is Sugar & Spice (Tang Cun in Mandarin). This acclaimed confectionery uses the finest imported ingredients to make the most fragrant nougats in the country. Thankfully, their products are easy enough to buy online, being available on Amazon and a host of other regional online shopping platforms. 
8. Premium dried fruits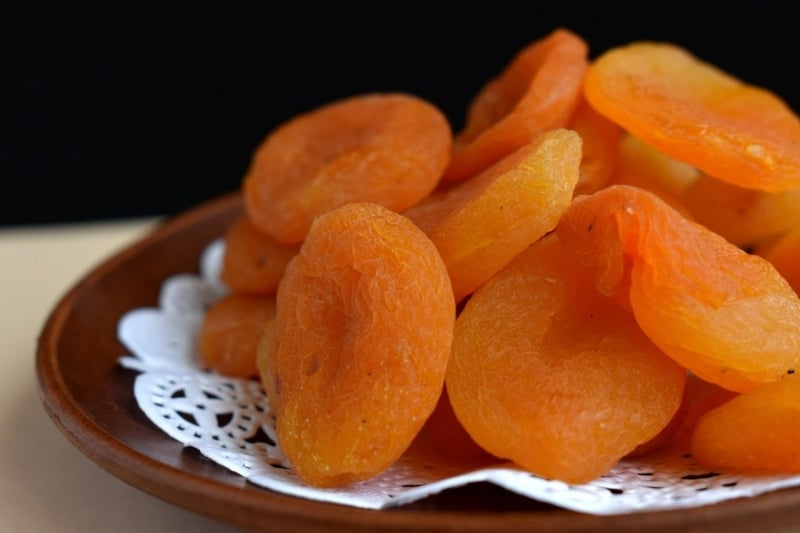 One of the things that I vividly remember about my first visit to Taiwan was how my tour guide always boasted about the fine local produce on the island. In many ways, it makes sense: Taiwan is full of fertile lands and mountainous regions that provide the perfect conditions to grow pristine fruits and vegetables. 
While it's impractical to order a fresh pineapple from Kaohsiung, you CAN buy some of the delicious dried fruits instead. My recommendations are mango and pineapple, although other varieties are just as good and sweet! In addition, you could also look for freeze-dried or fried vegetable chips too if you want to savour the (relative) freshness of Taiwan's local produce.  
Also read: Have You Tasted These "Sexy" Purple Mangoes in Taiwan?
9. Alishan tea
Speaking of mountains in Taiwan, the majestic Alishan or Ali Mountain is easily the most famous of them all. And one of the most popular products from Alishan is the pristine tea leaves that are planted and harvested in the mountains there. The tea that is brewed using tea leaves from Alishan is always extremely fragrant and subtly crisp on the palette. 
In addition to taste, the tea leaves harvested from Alishan are said to contain plenty of antioxidants and even have some medicinal properties. Above everything else, it's just really good tea! And yes, you're in luck because you can order tea leaves from Alishan on most online shopping platforms, including Amazon!  
10. Instant noodles
Instant noodles in Taiwan are something else. When I visited Taipei a few years ago, I had absolutely no qualms about having one meal each day at the convenience store. The reason was that the instant noodles in Taiwan are actually quite tasty! 
From premium beef noodles (with actual pieces of meat in it) to the popular chewy Zeng Noodles (best when mixed with spicy Sichuan sauce), instant noodles from Taiwan offers foodies a spectrum of flavours you never thought was possible for dehydrated noodles in a packet. 
And, as you might have guessed, instant noodles are super easy to ship globally. So, chances are, you'll be able to order anything you want from most online shopping platforms. 
11. Dried cod strips
Okay, this Taiwanese snack is a hit or miss. You will either get hooked on it pretty fast or you'll take one bite and never want another ever again. This fishy snack consists of salty strips of cod (there are thin and thick varieties) that really exude the fragrance of the seas. 
Understandably, while some people are able to binge through an entire packet in a matter of minutes, some can't stomach the strong…aromas…of the snack. Regardless, if you'd like to try it yourself, Beihai Xueyu Xiangsi is one of the most popular brands and can be found easily online. 
Buy Taiwanese snacks online and get a taste of Taiwan
And there you have it: 11 of the best Taiwanese snacks you can order online. Yes, it's no substitute for hunting for eats in Shilin Night Market, but it's certainly a good way to get a nostalgic taste of some of Taiwan's most iconic snacks. Plus, the next time you forget a souvenir in Taiwan, you know where to look for last-minute buys *wink* !