Ah, Sydney – an eclectic mix of cosmopolitan, adventure, and magnificence. The state capital of New South Wales, Sydney is home to the world's largest natural harbour, and some of the most spectacular sceneries. Sydney is also an ideal location for photographers, boasting the perfect juxtaposition of urban and nature, a seamless blend of concrete and country.
No question, Sydney is picture-perfect from almost every angle. But if you want to see and capture the most breathtaking views of the city, we've rounded up 5 ideal spots, laid out for your instagramming pleasure.
5. View from Observatory Hill
Image credit: Animal Alex
A short walk from Circular Quay station and the historic rocks area, Observatory Hill offers a vantage point to take in sweeping panoramic views of Sydney and its harbour.
Due to its unobstructed location and seclusion, Observatory Hill used to house an astronomical observatory. It still draws astronomy enthusiasts to this very day, who turn up to indulge in a night of stargazing. Seize the opportunity to bring a picnic with you, and relax under a blanket of stars at night!
4. Bondi to Coogee Coastal Walk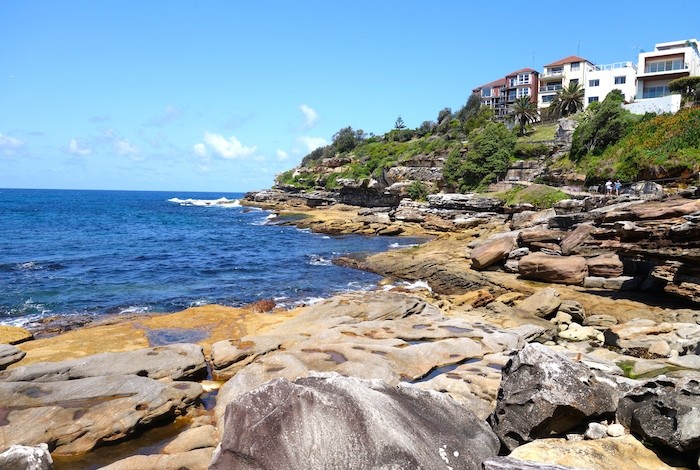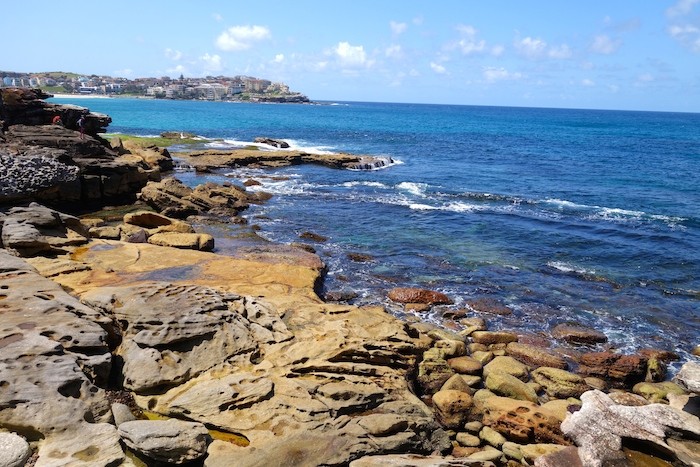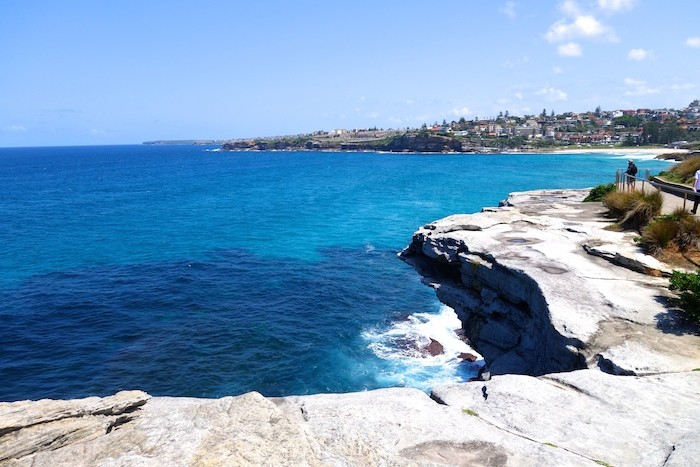 Sydney is home to a couple of coastal walks, but we feel that this one takes the icing on the cake. The Bondi to Coogee walk follows a coastal route that offers unique views of crashing waves, rock formations, rock pools and stone cliffs. The entire route is a length of 6 kilometres, and has multiple rest stops along the way. Most visitors start their walk from either end, at Bondi beach or Coogee Beach. Come equipped with good walking shoes, a fully charged camera, as well as a sense of intrigue and wonder.
3. View of Bondi Beach Iceberg Terrace's ocean pool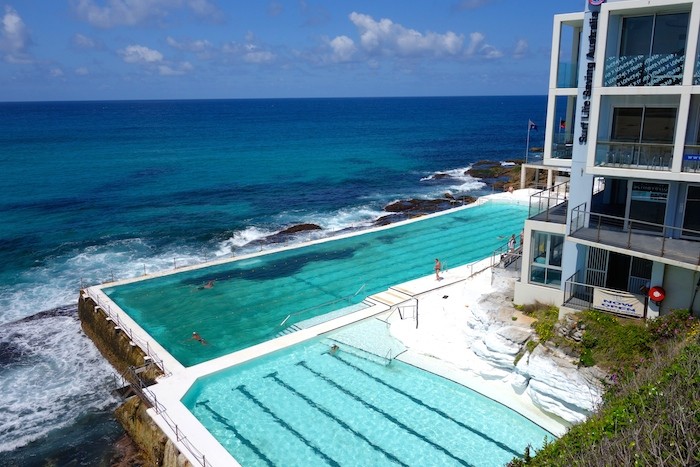 While you're at Bondi Beach, check out the Bondi Icebergs ocean pool situated at the beach's southern end. It costs approximately SGD 6.50 to gain access to the pool, and it's open from 6am to 6.30pm on weekdays. Take a swim in the ocean-side "infinity pool", and spend the day floating next to the crashing waves!
2. View from Taronga Zoo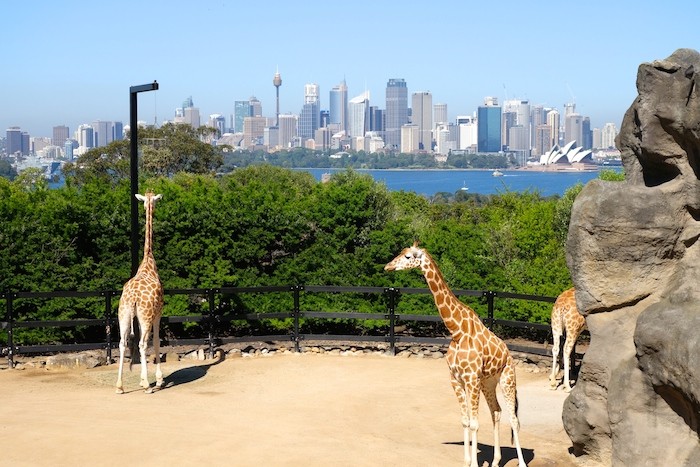 The award-winning Taronga Zoo is home to over 4,000 animals, and overlooks the beautiful Sydney Harbour from atop a hill. To get to the zoo, travellers only need to take a 12-minute ferry from Circular Quay. Conveniently located within the city, Taronga Zoo makes for an easy and great destination for both adults and children alike!
To enter the zoo, you can either take the cable car to the top, or take the free shuttle bus. The view from the giraffe enclosure is the most picturesque, allowing you to gaze upon the iconic Sydney Opera House framed by the Sydney skyline. Where else will you be able to enjoy both animals and a city skyline in one view?
1. View from Sydney Harbour Bridge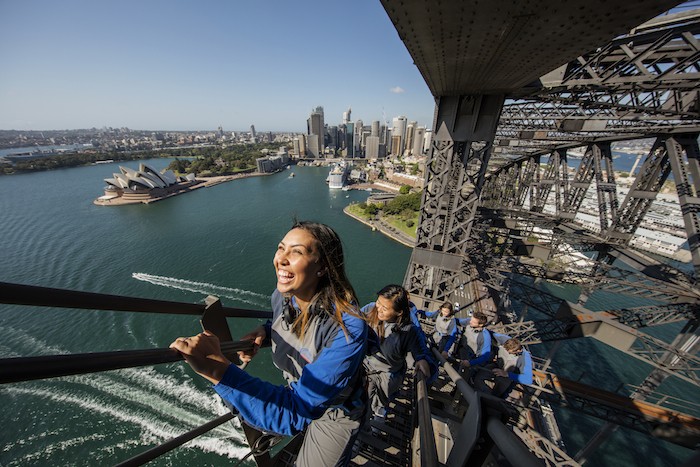 Top of our list is the million dollar view from atop the Sydney Harbour Bridge. Your journey to the top, as well as the dramatic views you will enjoy along the way will literally take your breath away! The photos – no matter how beautiful – don't do justice to the whole experience. You simply have to experience it yourself – wind whipping through your hair, legs turning (a little) to jelly, the metal railing reverberating with every step forward – there's nothing like it!

You can make this one-of-a-kind ascent to the Harbour Bridge with BridgeClimb Sydney, the first and only tour operator that will guide you all the way to the summit. They promise a "Climb of a Lifetime", and they never disappoint. Don't worry about taking your camera with you – your Climb Leaders will be there to help you capture superb shots!
Also Read: This is How Sydney Looks Like 134 Metres Above the Ground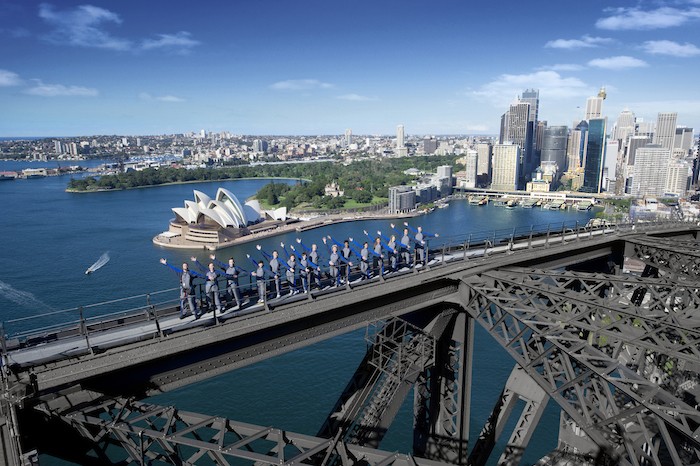 Not sure what to expect from the BridgeClimb Sydney? Read our definitive guide on everything you need to know for the Climb. Feel on top of the world as you gaze down on Sydney in all its splendour!
Everywhere you look, Sydney offers postcard-worthy views that are nothing short of spectacular. Visit any of the above vantage points to capture a drool-worthy picture that would make a perfect souvenir!