A visit to Australia's largest city is always warranted, no matter the season or reason! After all, Sydney is brimming with numerous cultural and historical attractions, as well as marvellous art scenes and exquisite eateries. However, with so much to see and do in the area, you might get a little confused on where to actually go. Don't fret, we've got you covered – here's a compilation of must-do activities for your very first trip to the city!
1. Catch Vivid Sydney – the World's Largest Festival of Lights, Music and Ideas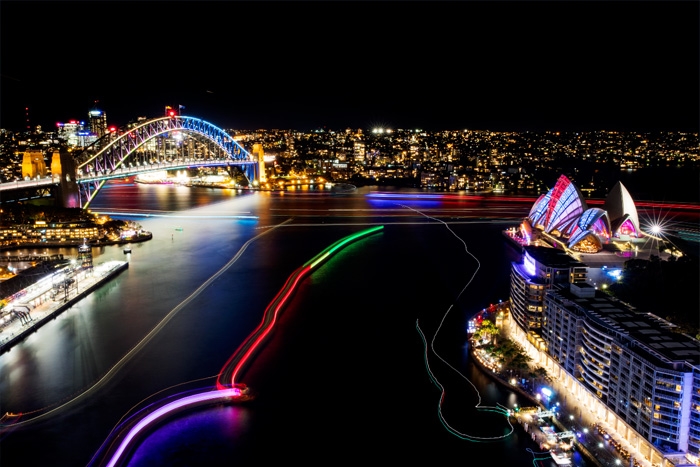 Art is very much alive in Sydney, and how else to experience it fully than being there during Vivid Sydney 2017? This is the world's largest annual outdoor lighting festival which features impressive light sculptures and projections around the city, as well as a myriad of performances by local and international musicians such as the acclaimed Lisa Hannigan! Pamper your ears with addictive jams from the various concerts, or pose beside the numerous light installations for your mandatory Instagram photos. The best part of the festival, however, is the illumination of the Sydney Opera House, which turns the building's pristine sails into beautiful canvases of art!

Insider Recommendation: This year's Vivid Sydney is held from 26 May – 17 Jun 2017, so travel on those dates if you want to catch the festival! Do remember that most music performances are only for one day, so choose the correct time to catch your favourite singer live!
There's only one thing better than taking in the sights and sounds of Vivid Sydney: capturing it all in the form of photographs! And Jetabout Holidays has just the package for you: a
4N Vivid Sydney & Blue Mountain Photography Tour
FROM JUST S$695!
What's more, you'll receive a FREE three-hour Photography Class from Canon Imaging Academy before your trip, so that you'll be more than ready to capture those Insta-worthy shots. So grab your camera, and prepare to start snapping away like never before!
2. Immerse Yourself in Sydney's Markets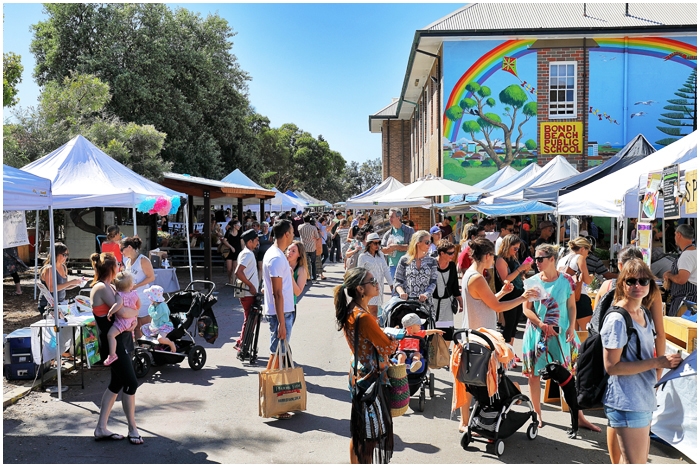 For a good mix of food, handicrafts and friendly Sydney-siders, head down to any of the city's bustling markets. Sydney has an array of markets, ranging from the famous The Rocks Markets, Carriageworks Farmers Markets next to Redfern Station, to Bondi Markets near the coast! Nibble on delicious snacks such as truffle sausages and smoked salmon while you peruse dresses and bags designed solely by each stallholder. If you are an art connoisseur, or just seeking to bring some quaint souvenirs home, check out the works made by the local art scene, ranging from lovely paintings to vibrant prints.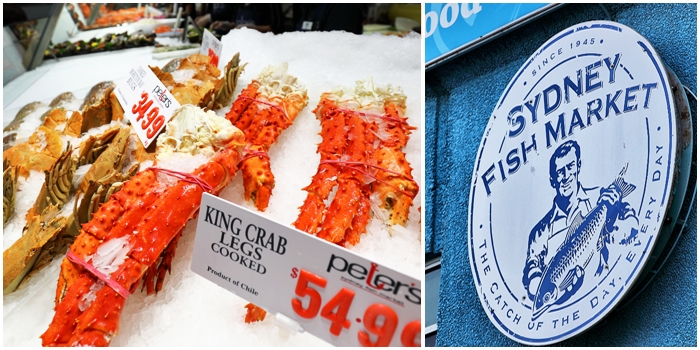 Insider Recommendation: Looking for a good meal of shellfish, tuna or lobster? Try visiting the Sydney Fish Market! Located at Blackwattle Bay, this market sells fresh seafood which can be cooked on the spot! You can gorge yourself on a variety of seafood, such as giant lobsters and sea urchins, while enjoying the gentle sea breeze.
Curious to know what goes on in the Sydney Fish Market? Find out in Jetabout Holidays'
4N Vivid Sydney + Blue Mountain Drive
, which includes a Behind-the-Scenes tour of the market! FROM JUST S$695, this package also offers a three-day car rental, as well as excellent accommodations at the lovely Blue Mountains. Seafood and mountains – that's all you truly need for a holiday!
3. Experience Once-in-a-Lifetime Thrills in Sydney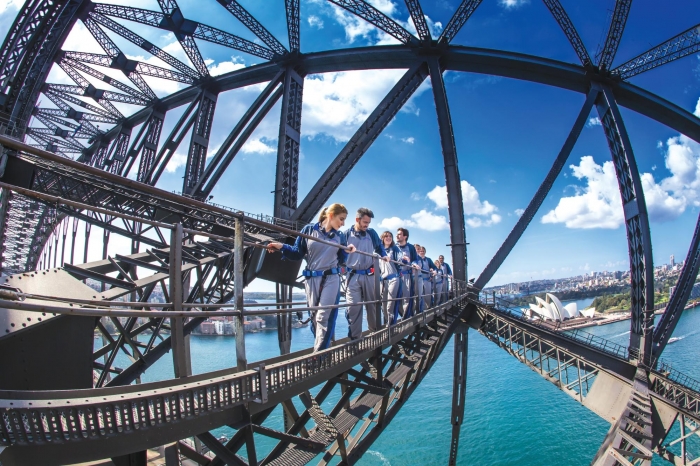 Sydney isn't just about the sights and sounds – there are adrenaline-pumping activities available too! You can scale the Sydney Harbour Bridge with BridgeClimb Sydney, and enjoy the spectacular sunrise or sunset (depending on your climb). Alternatively, join the Sydney Skywalk tour to the city's highest point – the Sydney Tower Eye – for a sweeping view of the surrounding area. For a heart-stopping activity closer to the ground, get on a jetboat with Oz Jetboating! With stomach-churning spins and high-speed manoeuvres, this jetboating experience will be an adventure you'll never forget!

Insider Recommendation: Catch Vivid Sydney in its full splendour from the top of the Sydney Harbour Bridge with BridgeClimb Sydney's Vivid Climb. As you ascend up the bridge, be awed by the impressive light shows and installations from both sides of the river. There's even a flashing dance floor awaiting you at the top – you can show off your suave moves to the rhythm of pop classics!
4. Have a Wild Time at the Zoo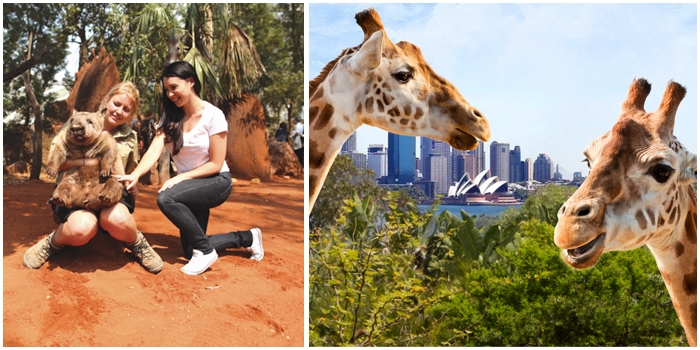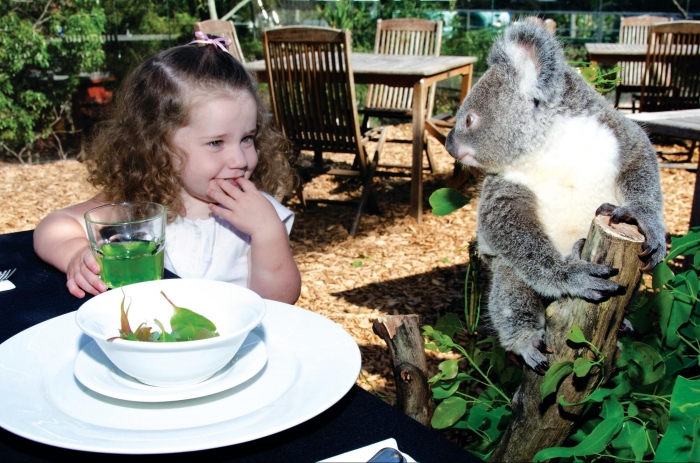 If you are curious about the unique wildlife in Australia, or simply love animals, head towards Sydney's zoos! In Taronga Zoo, get to be a zookeeper and work with animals for a day, or just cuddle penguins at its Animal Encounters. You can also get up close and personal with the animals at the WILD LIFE Sydney Zoo. Have breakfast with the koalas, or hand-feed the zoo's only Southern Cassowary. With a myriad of opportunities to meet and play with animals, get set for an immersive wildlife experience!
Insider Recommendation: Take your stay in the zoo to the next level by spending a night there! With its Roar and Snore accommodations, Taronga Zoo offers guests a unique chance to camp in its grounds via safari-style tents. You can fall asleep to the mesmerising sounds of the nocturnal wildlife, and wake up to breathtaking views of the Sydney Harbour Bridge.
5. Go Hiking in Royal National Park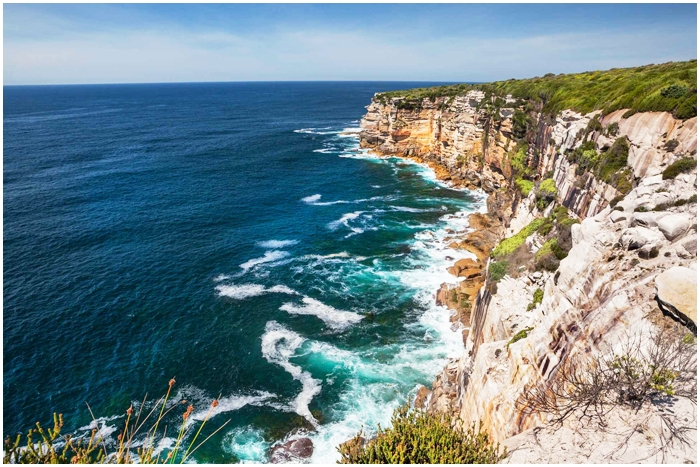 There are times when we just want to get away from the crowds to somewhere peaceful and quiet, even during a vacation. Fortunately, the nearby Royal National Park offers the opportunity to do so! With over a dozen walking tracks to choose from, the park allows you to hike through a variety of terrain – from sandy beaches to lush rainforests. Discover secluded rock-pools to take a dip in, admire awe-inspiring views of the natural coastline and stroll past beautiful fields of vivid flowers as you trek around the park! With such natural beauty awaiting you just south of Sydney, one hike is all but sufficient to make you come back for more.  
Insider Recommendation: If you are looking for a picnic spot where you can swim, snorkel and even fish, check out Wattamolla Beach! This secluded beach consists of a running waterfall, a connecting lagoon and a gorgeous beachfront. Pack a meal or two, and spend an entire afternoon just chilling away on the sand. You can even bring a guitar and strum to your favourite tunes!
6. Get Ready to Be Awestruck By The Adorable Humpback Whales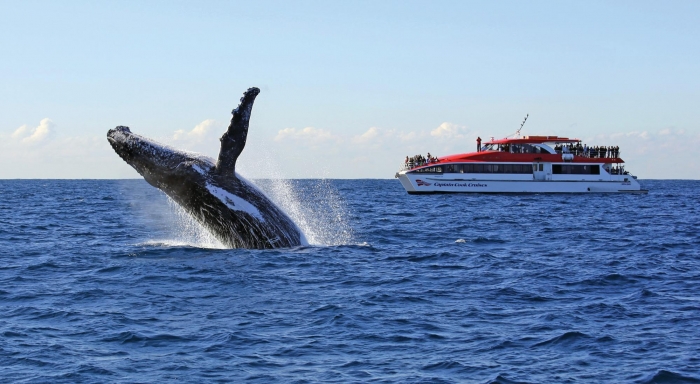 Ever wanted to see a humpback whale up close? You can finally fulfil this dream in Sydney! The city lies close to the migration route of the East Australian pod of humpback whales, making it an ideal location to spot these whales frolic in the water. If you want to see these gentle giants, be sure to drop by Sydney between May and November. You don't even have to get in the water to catch these whales in action too – humpbacks gracefully jumping out of the water are a common sight even from Sydney's beaches!
Insider Recommendation: While you can spot whales directly from any beach or cliff around Sydney, you can try Ben Buckler in Bondi for a better viewpoint. Alternatively, get on a whale watching cruise! There are several whale watching tours that run from various places around Sydney Harbour. Some, like Captain Cook Whale Watch Cruise, come with a Whale Guarantee, which allows you to cruise again for free if you don't get to see a whale!
7. Reconnect With Nature In The Blue Mountains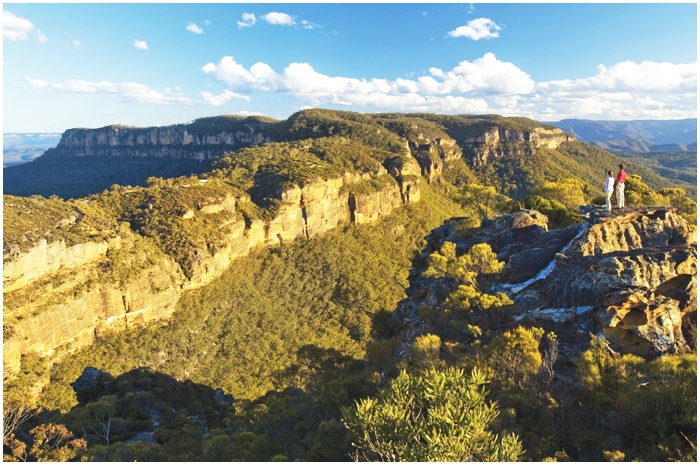 Visiting the Blue Mountains is a definite must! With verdant rainforests, spectacular waterfalls, and soaring cliffs, this mountain range is the perfect place to revitalise your urban-weary self! Start your journey in this natural utopia with a trip to Scenic World, and take the Scenic Cableway for a scenic descent into the Jamison Valley. Then traverse the glass-bottom Scenic Skyway, suspended 270m from the ground, and get spectacular views of the valley and the renowned Three Sisters. Swap the outdoor view with a guided tour of the amazing Jenolan Caves, one of the world's oldest cave systems!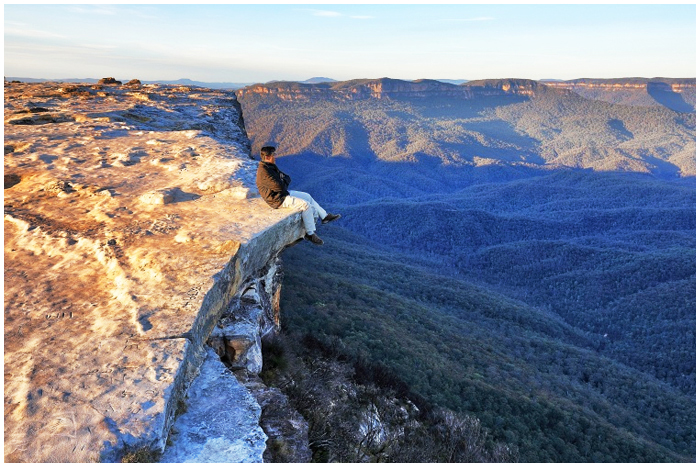 Once you had enough of subterranean wonders, head back out to Lincoln's Rock. This lookout offers sweeping views of the mountains, making it an ideal place for your Instagram-worthy shots!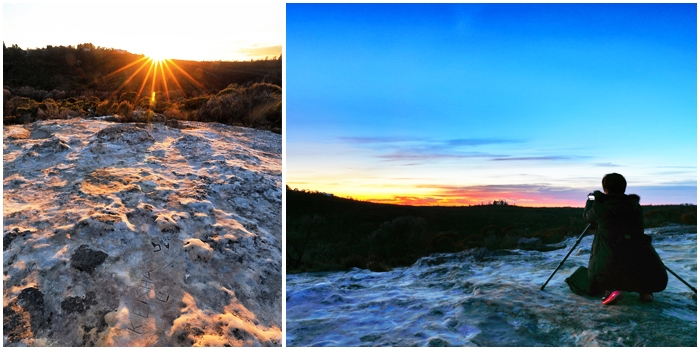 Insider Recommendation: If you are looking to get away from the tourist crowds, seek out Minnehaha Falls! This twin waterfall, nestled amidst the various more popular attractions, is an excellent spot for a peaceful picnic. The pool at the bottom of the waterfalls allows you to take a refreshing dip, a perfect way to cool off from a midday hike!
8. Be Dazzled By The Spectacular Views at the Hunter Valley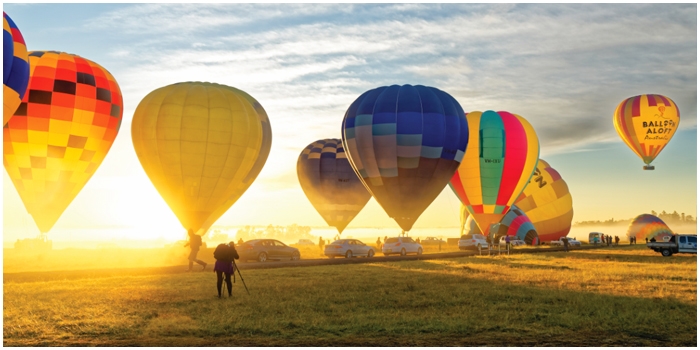 Teeming with idyllic vineyards, gentle hills and rolling plains, the Hunter Valley looks like it belongs in a fairytale. While there are various spots to enjoy the magnificent view, the best way to catch the Hunter Valley in all its unabashed glory is to take a hot air balloon! As you soar through the air, be enchanted by the unparalleled aerial view of the entire valley, from the neatly-tilled farmlands to the picturesque cottages. After your lovely flight, head towards the various wineries in the area, such as Scarborough Wine Co and Audrey Wilkinson Winery, for exquisite wine-tasting sessions.
Insider Recommendation: Get on a hot air balloon just before sunrise, and watch as the entire valley gradually becomes enveloped in the soft glow of the rising sun. There are few opportunities better than this to catch a truly beautiful sunrise, so seize the chance when you can!
If you're thinking of exploring the Hunter Valley to its fullest, check out Jetabout Holidays'
4N Sydney & Regions Drive going from JUST $765!
This package includes a four-day car rental, as well as accommodations in the Hunter Valley, Port Stephens, Sydney and the Blue Mountains!
Forget all that arduous research, now you can traverse the entire region at your own pace without worrying about where to stay! Additionally, you'll get a FREE Australia SIM Card per car basis worth S$30.
9. Frolic In The Sand And Surf At Port Stephens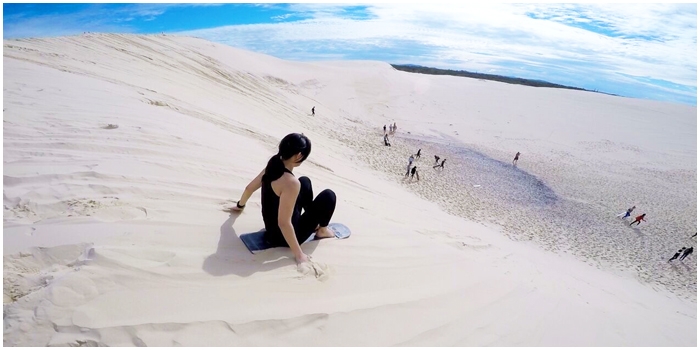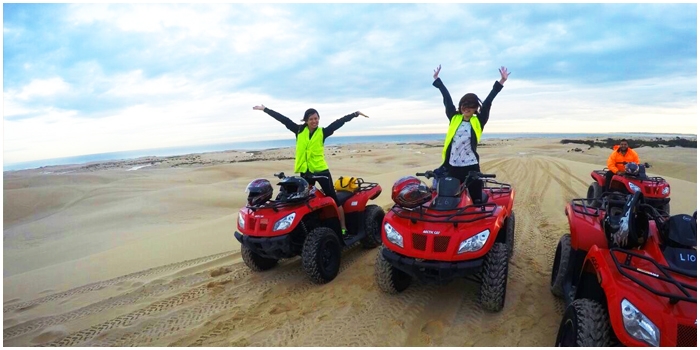 If you are looking to spend a day beside the sea, Port Stephens is the place to go! Situated on one of the more beautiful coastal regions in Australia, this town offers a wide selection of seaside activities, from surfing and camel rides to even quad-biking along the coastline. Port Stephens also houses massive sand dunes that can grow up to 40 metres high, making sandboarding there an unforgettable experience! For scuba diving enthusiasts, the nearby Broughton Island offers excellent diving spots, including a chance to swim with grey nurse sharks!
Insider Recommendation: Besides indulging yourself with adrenaline-pumping activities, take a boat down to the waters along the coast for a chance to spot the local bottlenose dolphins. Better yet, if you are heading to Port Stephens during the months of May to November, there might also be migrating humpback whales present!
10. Ski To Your Heart's Content At The Snowy Mountains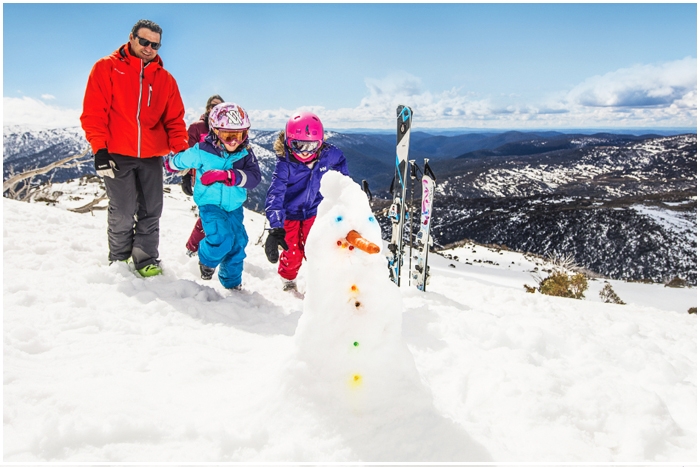 Sydney is not all about sand, surf and sea – there's snow too! During winter (June to October), the Snowy Mountains provide endless opportunities to engage in snow activities. You can refine your skiing skills on the slopes of Thredbo, a year-round mountain resort, or go on a guided walking tour of the area and take in the beautiful alpine landscape. If skiing is not your thing, head towards the snowfields of Mount Selwyn! You can choose to snow-tube or toboggan at places such as Snowflake Tube Park, or simply spend the afternoon building a snowman. After an entire day of fun in the snow, indulge yourself in a sumptuous meal at the many restaurants around the area, and wrap up the evening with drinks at a wine bar.

Insider Recommendation: For a more unusual ski experience, try night-skiing at Thredbo! The resort keeps its ski slopes open at night during snow season, allowing guests to ski longer. Night-skiing is also a bit different from skiing during the day – the slopes are icier, and there are fewer people on them.
Pack your bags for a MAGICAL WINTER ESCAPE with Jetabout Holidays'
5N Snow, City & Farmstay going from JUST $1,380
! This package includes a five-day car rental, as well as accommodations at Lake Crackenback Resort where you can try skiing, snowboarding, snow-ttubing, snow-shoeing, tobogganing, scenic chairlift rides, or simply enjoying the scenic beauty of Snowy Mountains!
Already taking notes? From exploring the Blue Mountains to visiting local pub haunts, let our list of activities guarantee you a memorable and enjoyable vacation in Sydney, And if you have just visited Australia, use our list as a reason to go back there again;  after all, you'll never run out of things to see and do in Sydney!
For first-hand information about Jetabout Holidays' upcoming deals and promotions, simply subscribe to their mailing list right here and have them delivered right to your doorstep:

Thank you for your subscription.
By subscribing to Jetabout Holidays' mailing list, you will:
Be the FIRST to know about exclusive airfares/promotions/tour packages perfect for your next vacation!
---
Brought to you by Jetabout Holidays & Destination NSW.