With the year almost at its end and Christmas music playing wherever you go, it's natural to start dreaming about getaways to a winter wonderland. Skiing in the Alps, evenings by the fireplace of a traditional Japanese home – or maybe you'd like to see the snow-covered New York that has been the star of countless movies and TV shows. But while people in the Northern Hemisphere are dusting off snow from their overcoats and beanies, it's singlets, shorts and slippers in the Southern Hemisphere. Australia in the summertime is a place beyond compare. With long hours of daylight and reliably good weather, it's the perfect time to hit the road.
Also read: 2014 Year-End Australia Vacations Get Sweeter with Weaker Aussie Dollar
The Great Ocean Road is not just one of Australia's best drives, it is also one of the most scenic routes in the world. Winding along the country's southeast coast for the length of 243 km, it takes road-trippers through some truly breathtaking landscapes. Daytrips from Melbourne are possible, but with three days and a rental car, you can get the complete experience at a leisurely pace.
Also read: 5 Free Things To Do In Melbourne
Day 1: Melbourne to Apollo Bay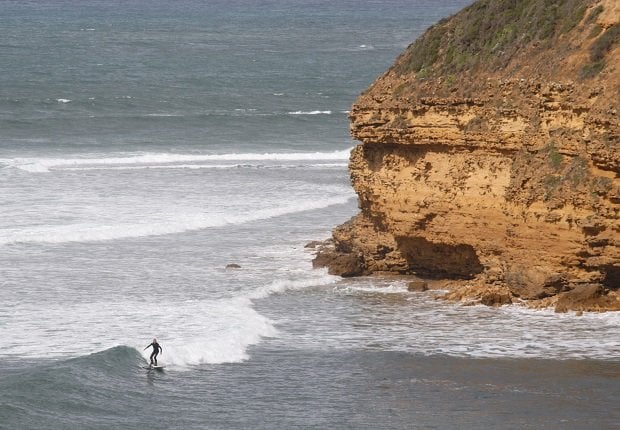 Surfing at Bells Beach
The adventure begins with a drive of just under two hours out of Melbourne. Cutting through Geelong, you'll arrive at Torquay. Torquay is known as the starting point of the Great Ocean Road, and its name is also synonymous with surfing. The nearby Bells Beach plays host to the sport's longest running competition and big brands like Rip Curl and Quiksilver call it home.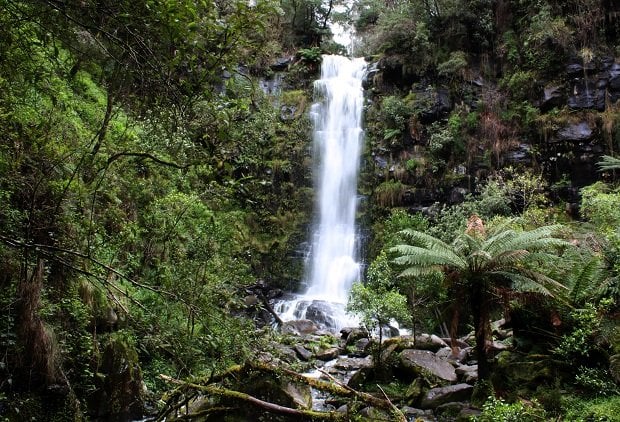 Erskine Falls
Take in the sights as you pass through the resort towns of Anglesea and Lorne. If nature walks are your thing, then Lorne offers a worthwhile detour. Located just outside the town, Erskine Falls is a picturesque place to pause and soak in the sounds of the forest floor. Writer Rudyard Kipling once visited the falls in 1891, and the experience was immortalised in his poem, The Flowers.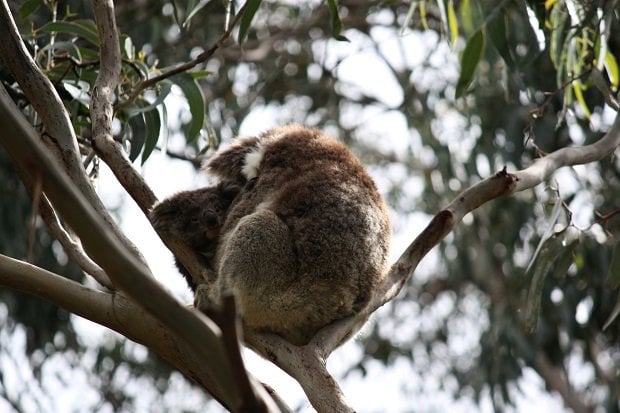 Snoozing koalas
Between Lorne and Apollo Bay, you'll see signs for Kennett River. While it's easy to miss, the tiny town is one of the Great Ocean Road's highlights. Wild koalas inhabit this area, and can often be spotted snoozing between the branches of eucalyptus trees. At their namesake Koala Cove Café, you can purchase food for the local king parrots who will fearlessly land on your hand and/or head. If you're lucky, you'll even get to see kookaburras up close as they gather hungrily for their daily meal at the café.
Also read: Best Places to Dine in Melbourne, Australia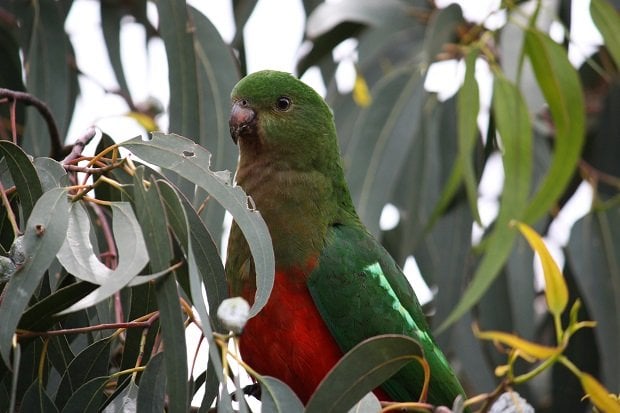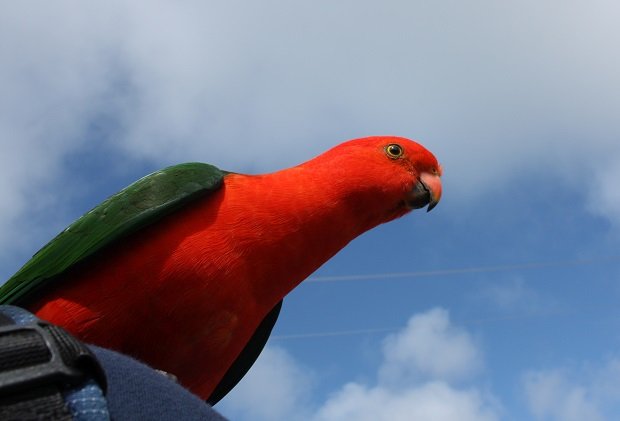 A friendly king parrot
Kookaburra feeding time
With about 200km now behind you, you've reached your destination for the day, Apollo Bay. Sitting along a near-perfect semi-circular beach, Apollo Bay is a popular lunch spot for daytrippers, and a comfortable place to call home for a night. Relax by the beach, dine on seafood and other produce from around the region at restaurants in town or hit the local pub – the Apollo Bay Hotel – for a well-earned pint.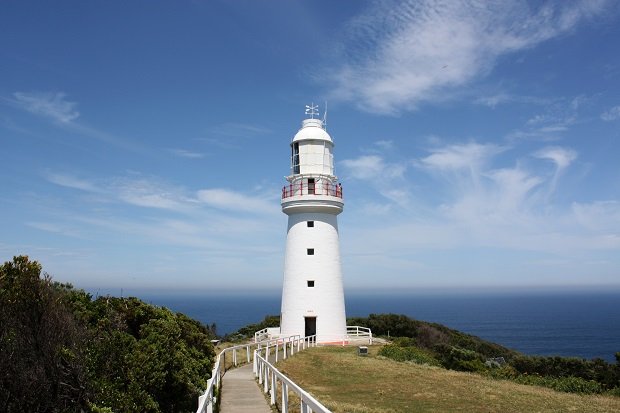 Cape Otway Lightstation
If you've arrived early enough and feel like taking on a few more hours of driving, the historic Cape Otway Lightstation is 50km away. The lighthouse is the oldest on mainland Australia and has been in continuous operation since 1848. An interesting footnote – a plaque can be found on the grounds to remember a disappearance that would become a piece of UFO folklore. In 1978, a pilot named Frederick Valentich flew over Cape Otway on his way to King Island. After reporting that he was being followed by a mysterious aircraft, Valentich's radio went silent and he was never seen or heard from again.
Another nature walk can be found along this stretch of the Great Ocean Road at a place called Maits Rest. An easy 800m stroll on boardwalks and beaten trails brings you close to prehistoric-looking tree ferns and towering mountain ash trees, some more than 300 years old. Swamp wallabies, grey kangaroos and ring-tailed possums are often spotted here.
Day 2: Apollo Bay to Halls Gap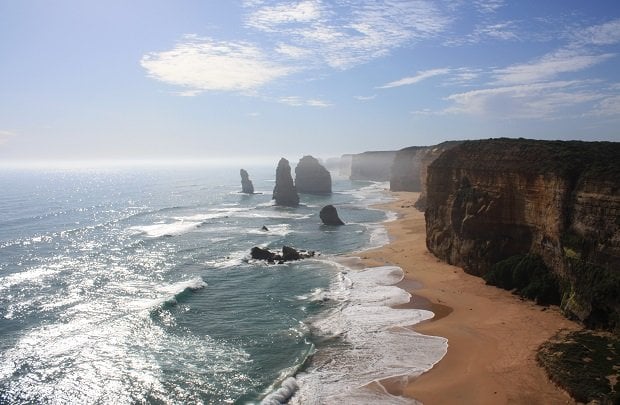 Twelve Apostles in the morning light
Twelve Apostles
The Twelve Apostles, is one of the iconic sights of Australia, and an hour west of Apollo Bay, you'll find them standing before you. You won't be able to count exactly 12 (there are actually eight), but it's a much better name than the previous moniker – "the Sow and Piglets". Formed by the erosion of the coast, the limestone towers seem to defy gravity as they repel the thrashing waves of the Southern Ocean below. Take time to walk to the various lookout points; each view is a little different than the next.
Also read: Which of These Places in Australia Would You Visit? We're Not Judging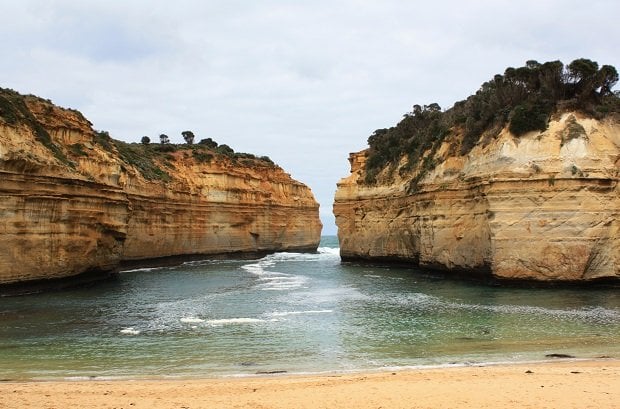 Loch Ard Gorge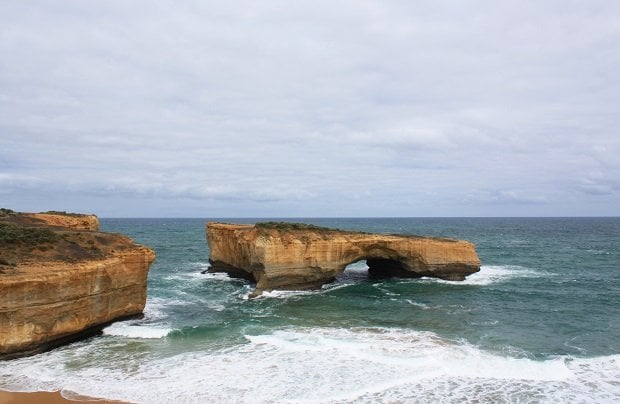 London Bridge
The Twelve Apostles might be the Great Ocean Road's most famous wonder, but it's not the only one. More spectacular natural structures await as you journey westward – Loch Ard Gorge and London Bridge among them. As beautiful as they are, these formations won't last forever. The centre portion of the Island Archway at Loch Ard Gorge collapsed in 2009, one of the Apostles crumbled in 2005 and the link between London Bridge and the mainland gave way in 1990. Tour guides often narrate the tale of a couple that was left stranded on the new London Bridge island – a couple who were married, but not to each other! The reality isn't as scandalous, but it remains one of the most popular tales circulating among travellers.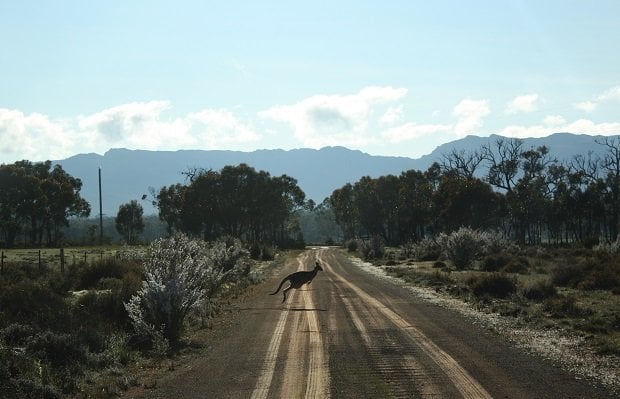 Kangaroo crossing the road in the Grampians
Continuing through Port Campbell and Warrnambool, you leave the Great Ocean Road behind you and head inland towards Grampians National Park. The drive from Warrnambool to the town of Halls Gap covers a distance of about 160km, which means you should arrive just as the sun begins to set. Halls Gap is located in the heart of the Grampians and it's surrounded by two mountain ranges. It seems like a quiet village, but as night falls, huge flocks of cockatoos fly overhead with their screeches echoing through the valley.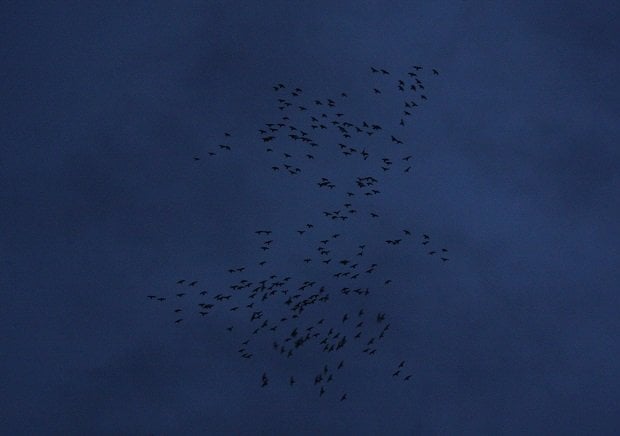 Cockatoos over Halls Gap
Day 3: Halls Gap to Melbourne
Your third day out presents an opportunity to immerse yourself in Aboriginal culture. Brambuk – The National Park and Cultural Centre tells the stories of the indigenous Jardwadjali and Djab wurrung peoples who lived here for 40,000 years. The centre houses the Bushfoods Café which serves "bush tucker" – kangaroo, emu, crocodile and vegetarian meals prepared with wattle seeds and yam daisies. Brambuk also hosts educational programmes where you can learn how to throw a boomerang, play a didgeridoo and paint in traditional styles.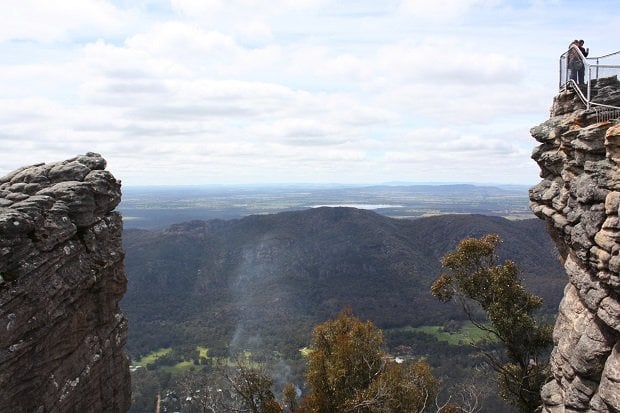 The Pinnacle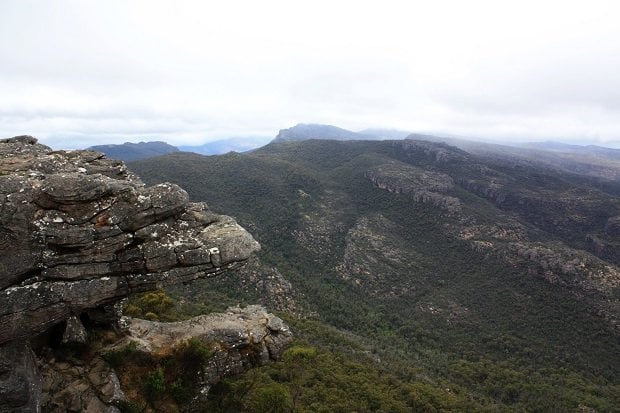 The Balconies
A day isn't quite enough to take in all the vistas from the vantage point of The Grampians, but two of the unmissable spots are The Pinnacle and The Balconies. Just gazing at the rocky outcrops that hang dramatically over the Victoria Valley is enough to make your hairs stand on end.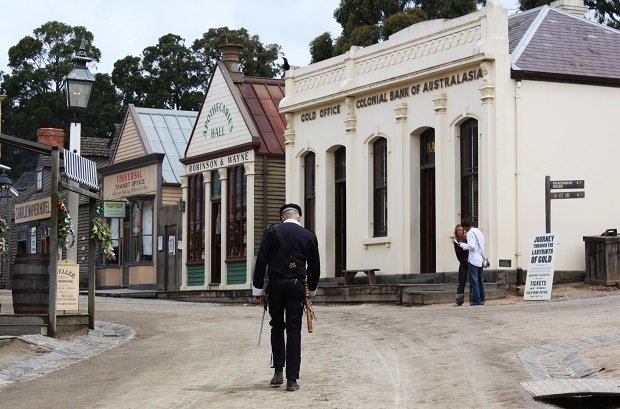 Sovereign Hill
About midway between Halls Gap and Melbourne, Ballarat is a historic city that burst into life during the Victorian gold rush. Its mining heritage is still celebrated today at Sovereign Hill. Sovereign Hill is an open air museum that takes you back in time to the 1850s with shops and structures built to recreate life in that era. Costumed characters staff the exhibits and are prepared to answer any questions you might have. A photography studio is the most popular attraction within where you can take a souvenir picture decked out in Victorian regalia, and if you're feeling lucky, you can try panning for real gold at the Digging Creek.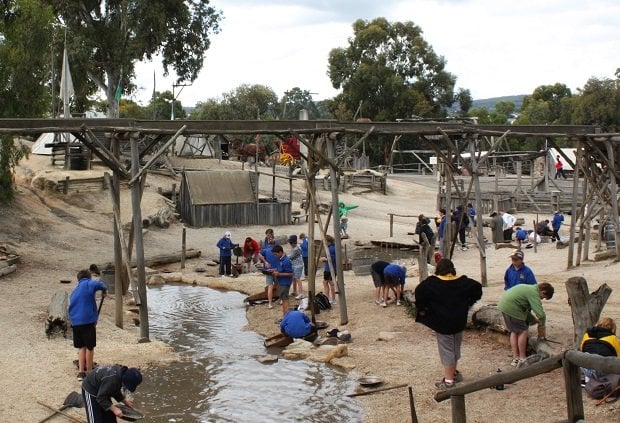 Sovereign Hill, panning for gold
From Ballarat, it's a smooth cruise of about 110 km back to Melbourne along the Western Freeway, and with that, your journey is complete.