"Do you really want to move abroad for your master's or are you just looking for an excuse to escape (even just momentarily) your current country?"

When it comes to being an international student, this is a question that gets asked time and time again. It's something that many a millennial — especially those in their 20s — have come across, whether as a joke or as an actual question that's enough to spark an existential/quarter-life crisis. But during this pandemic, the weight that it holds has certainly become heavier. After all, shouldn't you maybe put your #LifeGoals on hold for now, instead of risking your health and safety?
Well, for these three international students from the Philippines, studying abroad to 'escape' was never the case. Especially when you consider the fact that some opportunities are a matter of 'now or never.' That said, we've chatted up these goal-getters to talk about their experiences so far; from pre-migration panic to finding a home in a foreign land, all amidst a global health crisis. 
1. Dane – Hong Kong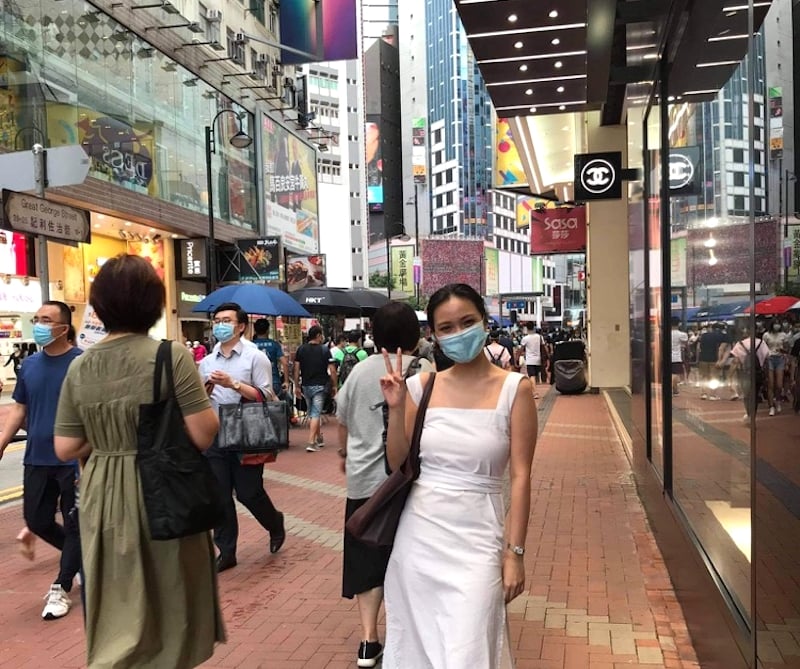 It has been two months since Dane moved to Hong Kong to pursue an MPhil (Masters in Philosophy) in Environment Science, Policy, and Management. Studying in 'Asia's World City' has always been the goal, what with its rep for excellent research-oriented institutions and globally high-ranking universities. That said, she had no hesitations about being an international student during a pandemic, especially given her luck at snagging a competitive and generous scholarship. "I just felt like I didn't have the luxury to pause my life because of an inconvenience, even something this major," she shared. 
Dane also recounted how, prior to her flight out, her anxiety was off the roof due to so much uncertainty. "I didn't know if I'd be able to leave successfully, and I have already risked so much to take this next step," she said. Fortunately, it all turned out for the best. And on top of that, this 24-year-old admits that she doesn't get homesick. "Anywhere I am, that is where home is."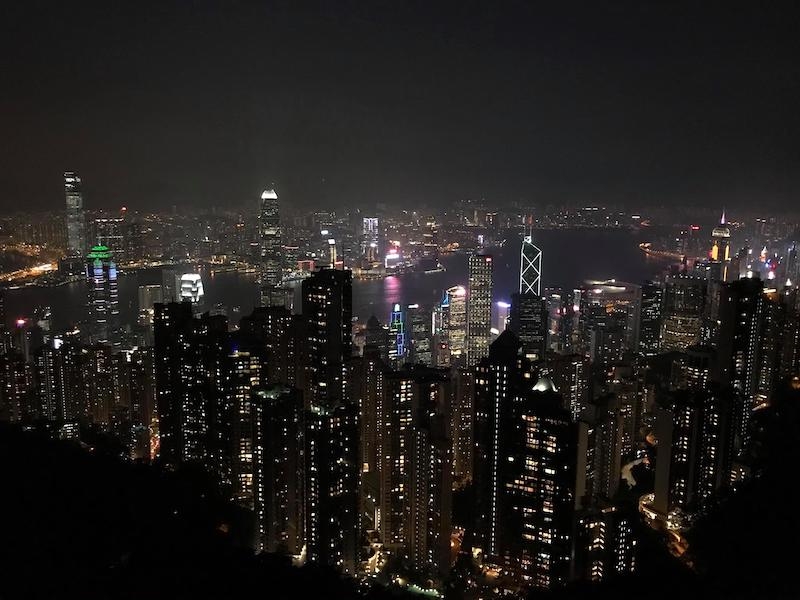 Of course, it doesn't hurt that Hong Kong is only a two-hour flight from Dane's home country. What's more, it's one of her main reasons for pursuing this dream. "The Philippines is one of the most vulnerable countries to the effects of climate change, which is why I think my degree is relevant," she explained. "Our environment and natural resources are constantly mismanaged, so climate change is really as much of a management issue as it is an environmental one." 
On keeping it low key during her last few days in Manila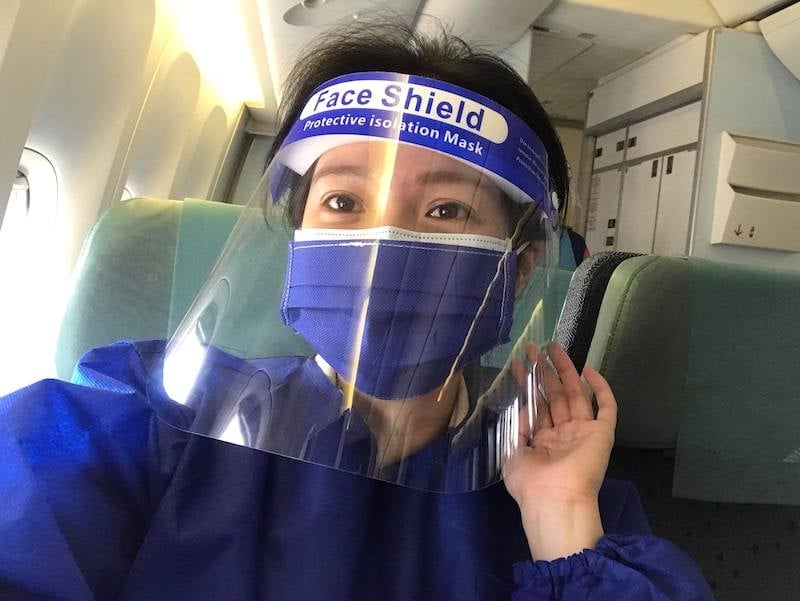 "I wanted to visit my hometown and see my grandparents before leaving, but the pandemic just made it so difficult to move around. So, I chose to leave quietly and not make a huge fuss about this move. This is mainly for privacy reasons since I didn't want to reveal my plans and exact date of departure to others. I also had my safety reasons; there were some who asked to see me before my flight. While I love my friends very much, I couldn't afford to get sick in case something happens." 
On her quarantine experience in Hong Kong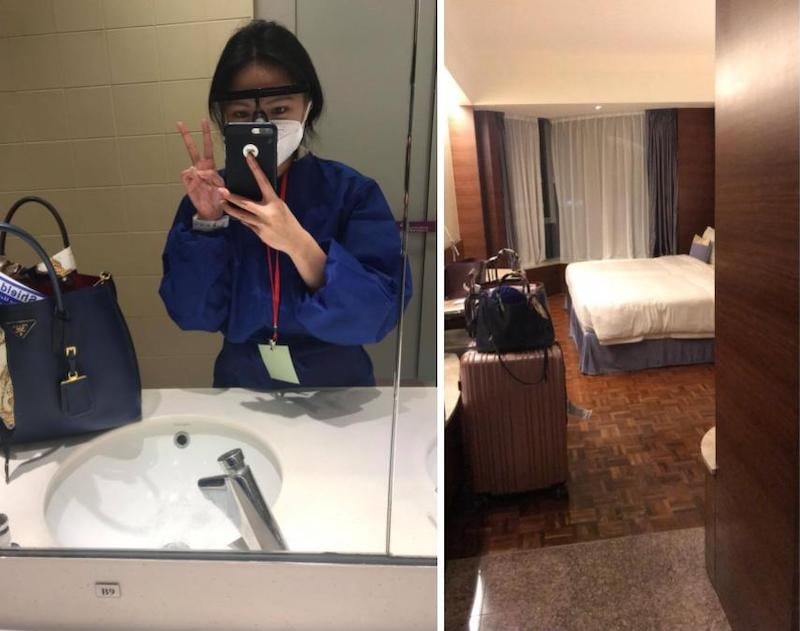 "My first two weeks were spent alone, which was perfect. I enjoyed the solitude that gave me time to relax and 'recover' from having to travel in the middle of a pandemic. My university very much took care of me, paying for a large portion of the quarantine hotel. I was generously fed thrice a day, with the hotel staff just leaving the food at my door.
During this quarantine, I also had one notable experience. One day, some guests and I started to smell smoke. Normally, this wouldn't be a problem because we could easily evacuate. But we were in quarantine and had armbands that track our movements. So, we may be criminally liable if we leave our quarantine quarters, right? 
The worst scenarios were going through my head! I didn't know whether to evacuate and possibly save my life but face prosecution; or stay put, not break any laws, and just hope for the best. Good thing it never reached that point because the smell abated and the lobby said it came from the next building." 
On her preparation for getting a master's degree abroad during a pandemic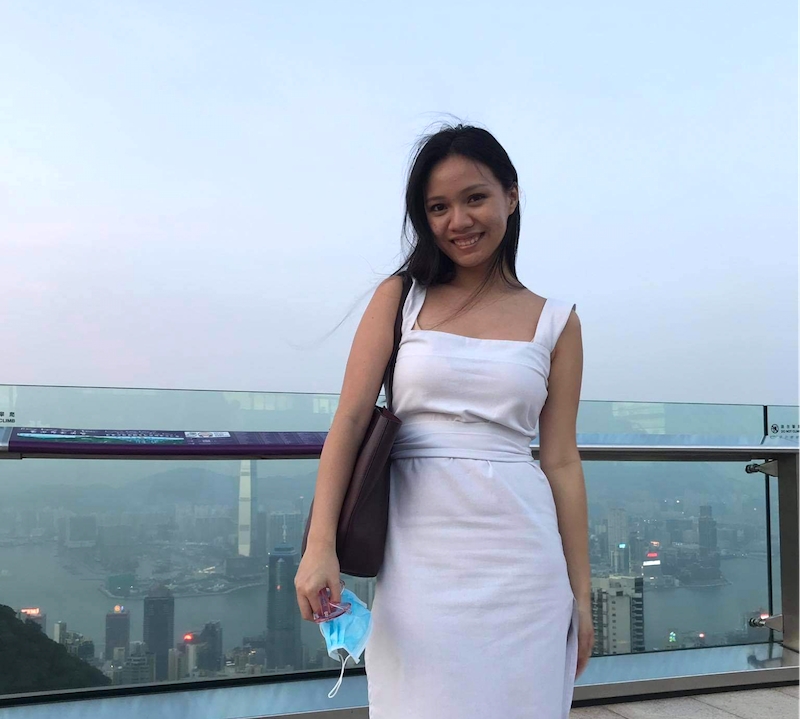 "I tried to leave the Philippines two times. The first time, I was rejected from the flight — what a nightmare, right? Hong Kong had very tough requirements for those who wanted to enter the country. 
I needed the following documents: 1) PCR test taken within 72 hours that shows a 'negative' result; 2) Doctor's certificate to say that I am indeed negative from COVID-19 based on the PCR test; 3) Government certification that the laboratory that did the testing is accredited; and  4) A 14-day booking at an accredited hotel from the date of arrival. 
It was expensive and challenging to complete these, especially the first one. Testing was difficult to come by in Manila due to high demand, and it was also hard to ensure that I'd get my results in two days. I felt like I had to go through the eye of a needle to leave the country! But I had many people who were willing to help me, so I'm grateful to them for making it possible for me to get to Hong Kong."
2. Renzo – Taipei, Taiwan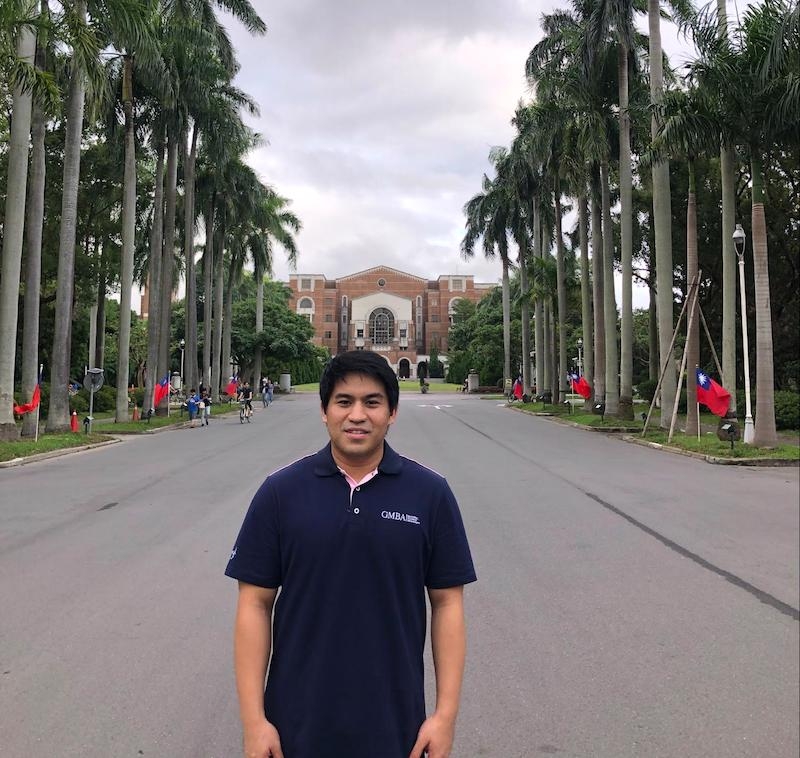 If Renzo were to be honest, Taiwan wasn't always his first choice to pursue higher studies. Back then, this international relations grad had his heart set on either Japan or the United States.  But after over three years of working at the Taipei Economic and Cultural Office (the de facto Taiwanese embassy in the Philippines), he decided to give it a shot. "Many of the diplomats [I worked with] were really pushing for me to choose Taiwan for my master's," he recalled. "The more I learned about the Taiwanese and their culture, the more I leaned towards taking the advice of my bosses and colleagues."
Though, what probably sealed the deal were the global rankings of many Taiwan institutions and the relatively more affordable cost of living. So, about a year ago, he decided to take the leap and apply at the National Taiwan University (NTU) for a Global MBA. He was admitted shortly after, along with a much-coveted scholarship from the Ministry of Education.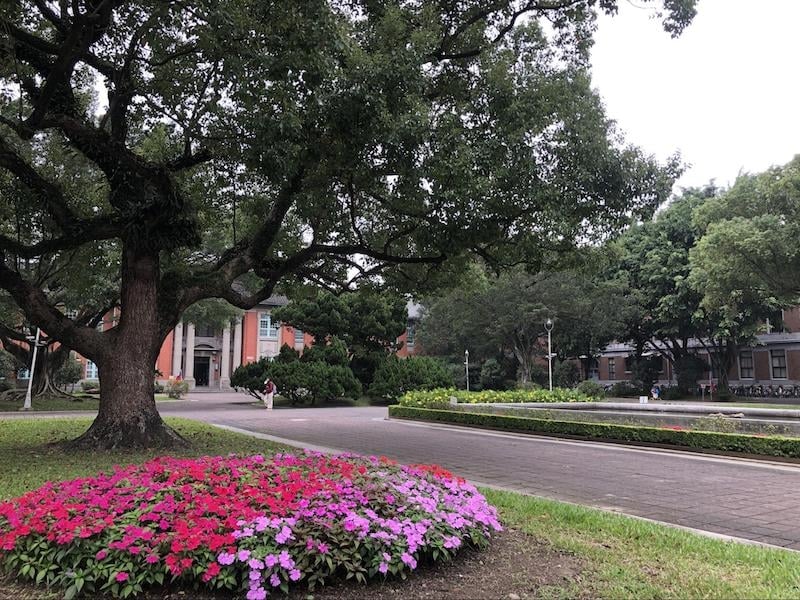 As of writing, Renzo has been living in Taipei for exactly a month now. Of course, he considers himself quite lucky to be living in such a place, especially during this pandemic. "The situation here is very different compared to the situation back home. I feel really safe now, which is the total opposite of how I felt in Manila a few months back," he shared. After all, it's no secret that Taiwan hasn't experienced any local COVID-19 transmission in months. 
On that note, Renzo admits to feeling a bit of culture shock in his first week after mandatory quarantine. He even likened this experience to that of a foreign exchange student on his first day. "It was overwhelming to see so many people walking outside and going about their day as if there's no pandemic. They had no sense of fear or panic whatsoever," he said. "I also still try to practise social distancing from anyone around me, but that's nearly impossible!" 
On pushing through with moving abroad during a pandemic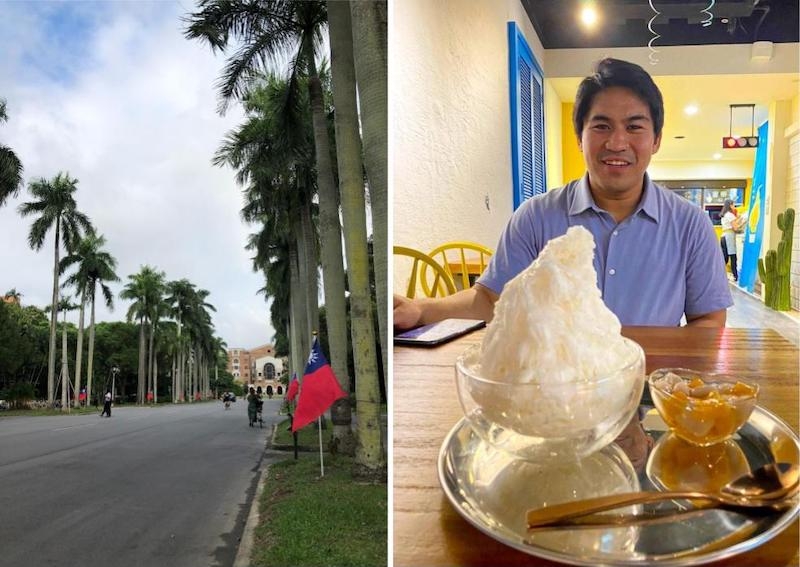 "I initially decided to defer my studies to the following semester or school year, given the current situation. My plans changed when I received an email from the Ministry of Education, saying that Taiwan was finally opening its borders to all international students. And as a recipient of their scholarship, I was told that deferring my studies was no longer an option. I didn't want to waste this once-in-a-lifetime opportunity, so despite the risks, I prepared everything for my sudden departure.
At the same time, I was really craving something new and exciting in my life, and the opportunity of being an international student couldn't have come at a better time! The fact that Taiwan is currently one of the safest countries to live in right now all the more encouraged me to make the move." 
On slowly but surely making Taipei a home away from home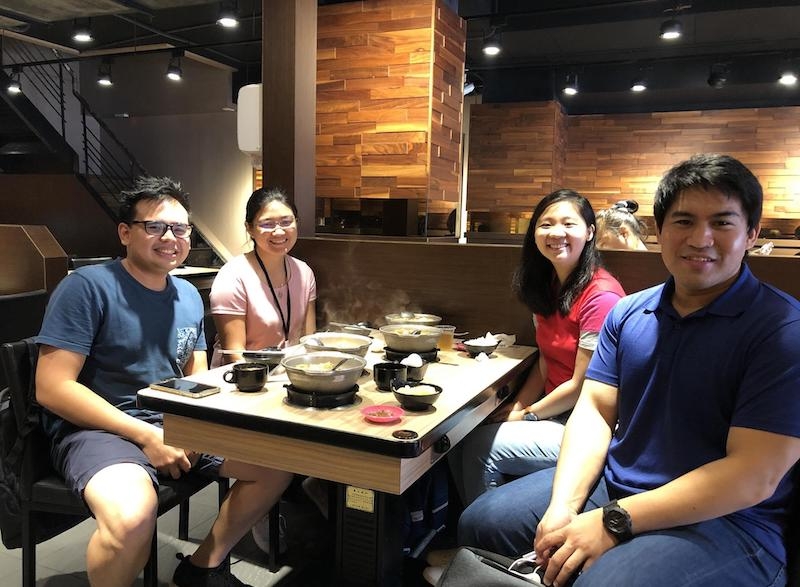 "On my first day after the two-week quarantine, I was already able to experience the all-too-familiar Filipino hospitality, as former and current Filipino students in my GMBA program were awaiting my arrival. They treated me to my first post-quarantine meal, gave me a tour around campus, accompanied me to finish my registration requirements, and even donated some items they knew I'd need for my dorm. 
I feel blessed to have them around; their generosity was just overflowing. I was extremely grateful for their time and help. So, I asked how I could repay them for everything. All they asked was that I do the same for the next batch of Filipino students to enter our university. And to this, I say — grabe, iba talaga ang Pinoy!" [Wow, Pinoys are really something else!] 
On his final days before moving abroad during a pandemic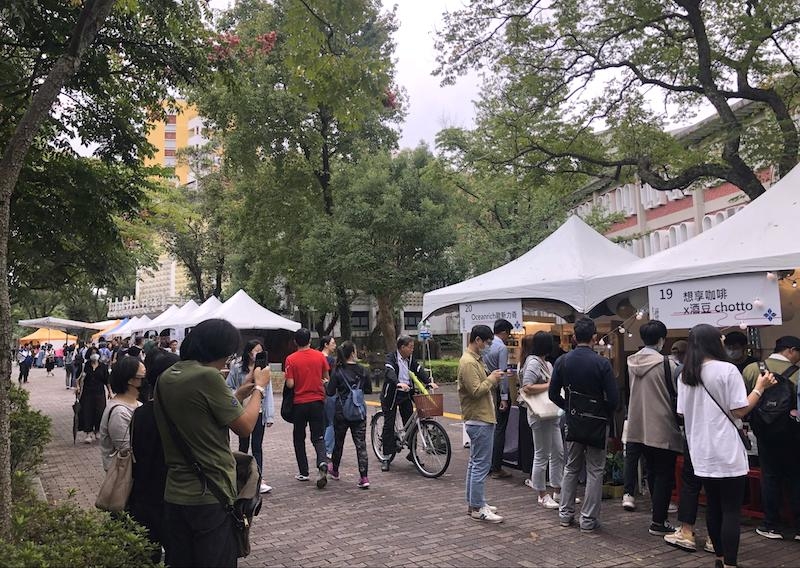 "My last few weeks in the Philippines were both sad and stressful. As much as I wanted to see my friends or throw a going-away party, I didn't have the time and it was clearly impossible due to the current situation. Apart from my immediate family, I was limited to Zoom calls in terms of saying goodbye to my loved ones. It was also a very bad time for our family because my grandfather passed away a week before my scheduled departure.
I only found out that I had to leave for Taipei in the last week of August. So, I had only a little over two weeks to prepare all documents, book a flight, continue my work for the Taiwan embassy, and attend some online classes before leaving.
I had to book last-minute check-ups for my medical clearance and get documents from NTU and Philippine government offices (such as the Commission on Higher Education and Department of Foreign Affairs) to be able to apply for my student visa. It didn't help that all these offices weren't operating in full capacity and were on limited work hours due to the pandemic. 
I also had to fill up countless forms online to be able to secure the necessary travel permits to enter Taiwan. It was also quite scary because I only received my entry permit a day before my scheduled flight! So yes, I had some of the most emotional and overwhelming days of my life within those last three weeks." 
3. Dana – Paris, France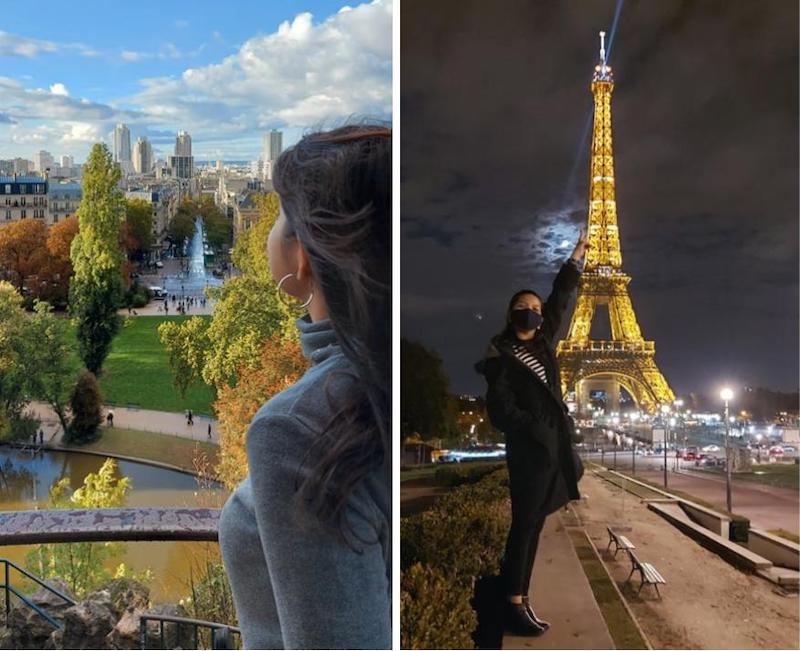 When one mentions Paris these days, most of you would probably think of the new hit American series, Emily in Paris. In fact, you might even be wondering just how realistic (or not) it is. For Dana, who very recently moved to the 'City of Light,' these are the kinds of questions she's been getting lately — not that she minds! "It's a great show but I'd say it's definitely not accurate. Many people dream of coming here, and of course, the sights are great, but there are also the not-so-dreamy aspects that [the show] didn't include," she shared. 
Nonetheless, this newly minted grad student is definitely living out her dreams. After all, Paris has always been one of her favourite cities in the world. The fact that it's also at the forefront of sustainability management — which happens to be the master's degree that Dana is taking — is the cherry on top. "I wanted a different perspective on business management, something that also delves into social development," she explained. "On that note, I find Europe to be the best place to learn when it comes to the mindset, the practices, the prioritisation of things, and so on."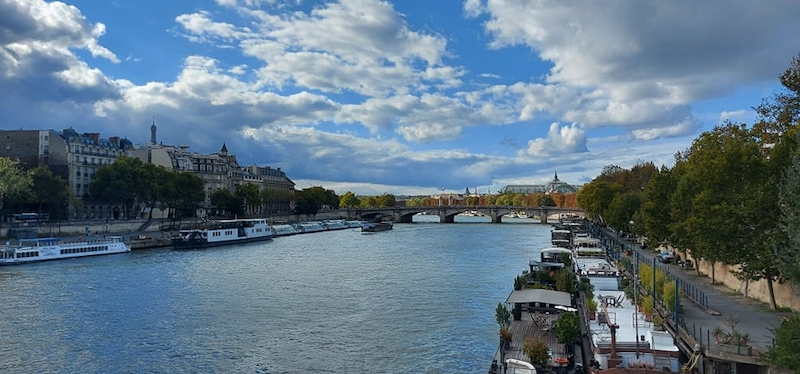 Aside from Paris, Dana will also be spending some time in Berlin as part of her program at ESCP Business School. Though, for now, she's definitely taking her sweet time in this dazzling city. "There's just so much to do here; even Parisians never seem to run out of things to do," she gushed. "I especially like how you get free access to monuments and other tourist sites if you're below 26!" Still, you're probably wondering — why the decision to move abroad during a pandemic? 
Like most international students who came from the Philippines, Dana is quick to note the stark differences between her home country and her current one. "Even if [COVID-19] cases are still skyrocketing, it's nice to see people living as they normally do. I know this isn't always a good thing, but here, the swab tests are free and the healthcare system is great," she said. For her, it's all a matter of taking (well-informed) chances and maximising this opportunity. "I'm not getting any younger, and we really don't know what's going to happen next year anyway. So, I figured, why not?" Well, why not indeed. 
On her day-to-day life so far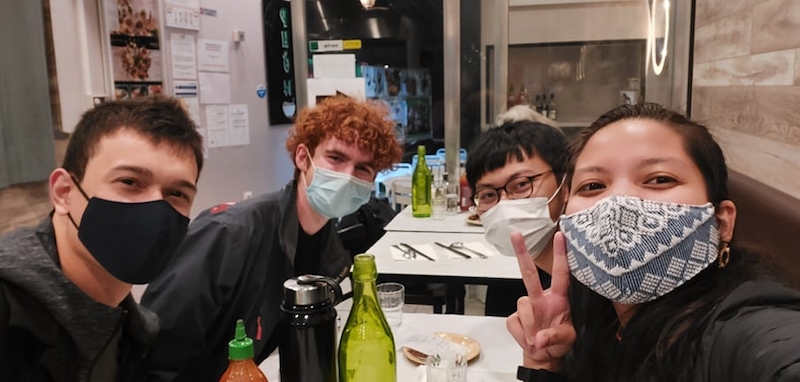 "For context, I'm staying with family friends who were the classmates of my dad when he took his master's in the same school I'm attending now. I consider myself lucky that I was already living with a family that's obviously accustomed to the local way of life (and well, they are French). So, it was more of just getting used to everything else. I still have to be independent in terms of cooking for myself, having to commute more — I've never commuted this much in my life! 
I live in an area outside Paris where not a lot of people speak English. Eventually, it hit me that when you're in a country like this, you're never really comfortable; you just have to make an effort like with the language, if you want to learn it! So, yes, every day is a new experience of learning and pushing your boundaries. Luckily, the family I stay with speaks a lot of English, but I still push myself to speak a bit more French with them.
In between classes, it's easy for me to go out for a walk in, say, a nearby park. There are just so many sights to see here! If anything, what I least enjoy would be dining out because it's a lot more expensive. In a moderately priced resto, it costs about €10 to €15 for a good meal… and that's just a meal, not even with a drink. But what is cheap is the wine; so it's nice being able to split a three-year-old bottle with friends." 
On being in the same city as her S.O.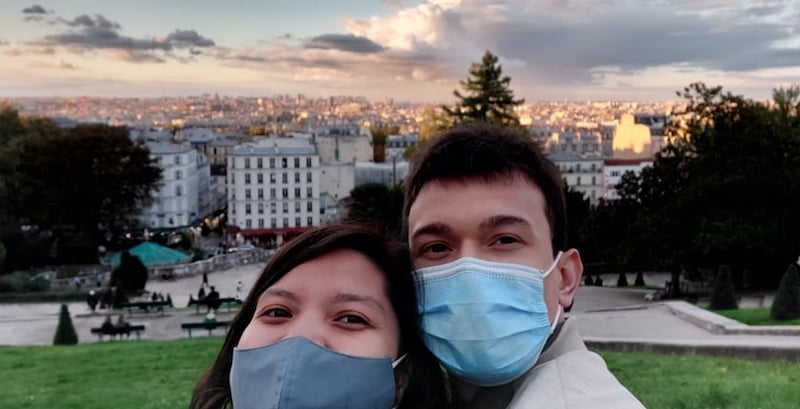 "What's really been helping me cope with homesickness would be my boyfriend of seven years. We actually moved to France at the same time and did all our preparations together. He's also currently based in Paris and studying business science and data analytics in a different school. I haven't met my own classmates in person yet, but he introduces me to his newfound friends from his school.
Moving abroad together has been really helpful in making me feel like I'm home. Like, it's nice that we're both able to grow together in this way. Lately, we've been spending weekends grocery-shopping together and exploring the city, so I don't have to go alone. So, that's really a huge part of why this new chapter has been very smooth so far, especially since we've been preparing for this and working on it together over the past few years!"
On the process of getting a master's degree abroad during a pandemic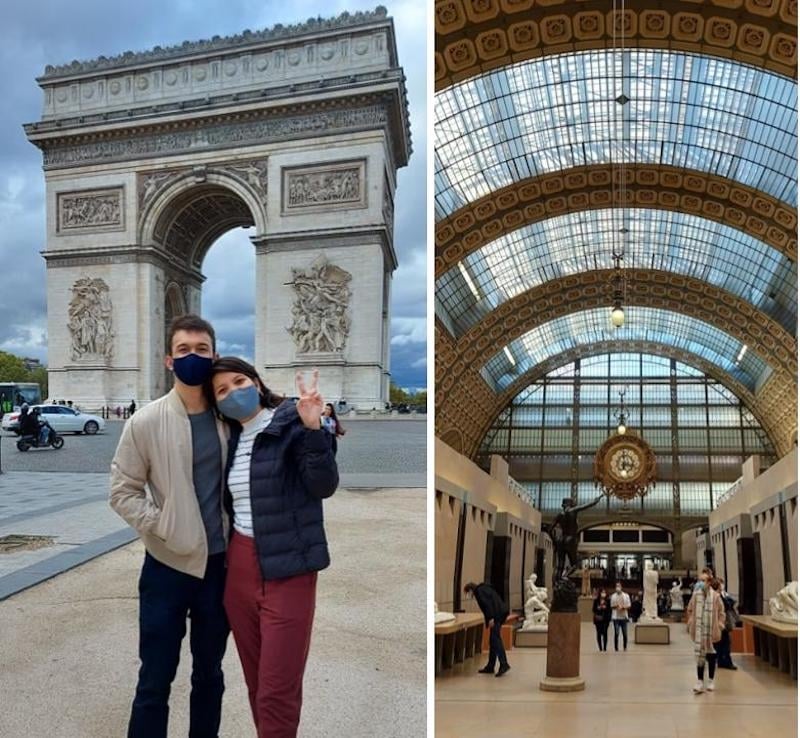 "I'll split this into two parts: the financial and the visa aspect. For the former, I was lucky that I was able to save up from three years of working. Though, my main tip for those planning to study abroad would be to apply in the first round; some universities offer early bird tuition. There are lots of scholarships available depending on the country, and this is why I chose to apply in France. 
There's even a French scholarship for Filipinos, so that's something worth looking into. I know some friends who were able to get loans from organisations here. There's one called The Prodigy, which you can actually pay back over the next 10 years. It's really feasible, too; considering the salary that you'll get when working here (or other first-world countries). So, you just need to figure out the budgeting. France even has a one-year period where you can look for a job after graduating.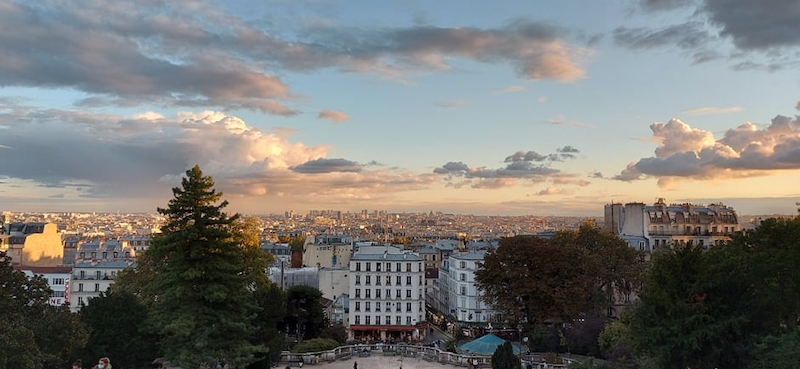 For the student visa aspect, you'll need a lot of documents, like proof of financial capacity, accommodation, and acceptance. Due to the pandemic, the French embassy had to limit the number of people who can apply. And yes, you can only apply for this once you get accepted to a school. Finally, it's best to choose a country depending on how easy it is to apply for the visa. Personally, between France and Germany, the former was definitely easier!" 
Feel free to reach out to Dana for more tips on applying for grad school in Europe on her LinkedIn page. 
Also read: Far from Home During A Pandemic: 11 Expats & Foreign Students from Asia Share Their Experiences So Far
So, ever wondered what it's like moving abroad during a pandemic while being an international student? Well, we hope these three stories helped give you further insight.
Do you have friends and/or family who've gone through this experience? Alternatively, do you have plans to take up further studies even amidst these uncertain times? Either way, we'd love to hear about it!