The Balkan Peninsula is long considered the backwaters of Europe unlike their more popular neighbours in the central and western part of the continent. Although the region is becoming more popular among travellers, misconceptions are still embedded among the uninitiated. To clear things up, here are some things that you should know!
Expectation: It's mainly made up of former Yugoslavia
The Balkans? Isn't that somewhere in Southeastern Europe where it used to be made up of one single country called Yugoslavia?
Reality: It covers quite a wide area including Bulgaria, Romania and Greece!
The Balkans includes a region that's much bigger. Geographically speaking, the Balkan Peninsula is made up of Croatia and parts of Slovenia in the West, Romania in the East, and all the way down to Greece in the South!
"The Balkans" is a rather abstract term that has inconsistent geopolitical definitions. People would tend to associate the Balkans with the conflict-ridden area of Western Balkans (made up of mostly former Yugoslavia) back in the 1990s. This could essentially be the reason for such a misconception.
Expectation: It's still marred with conflicts…
The Yugoslav Wars in the 1990s were made up of a series of conflicts between different parties. Numerous cities were heavily destroyed with an estimated death toll of 130,000. Unimaginable atrocities had been committed and the effects of those wars are still evident among the populations today. Nationalist and ethnic tensions are still rife and more conflicts could break out any time.
Reality: War is a thing of the past!
The horror of open conflict is pretty much a thing of the past. There's no reason for you to even worry about getting caught in a crossfire since the conflict has been mostly resolved with the creation of several successor states replacing Yugoslavia.
However, you shouldn't totally ignore the legacy of the Yugoslav Wars. Most of the older populations are still deeply affected by it. Hard feelings still linger especially when national and ethnic relations are mentioned. Be sensitive if you must discuss this with locals or avoid it altogether. If locals do share about their war experiences with you, take it with an open mind.
Expectation: It's less safe to travel in this region
Alright, so the war is over quite some time ago and you're convinced that peace has been restored in the region. However, given that most of the region is less developed compared to other parts of Europe, you might face more risks when things like crime are concerned. Or is it?
Reality: You can safely travel around, just like in other parts of Europe
In fact, it could be even safer than travelling among popular destinations in Western and Central Europe. Terrorism has been a real threat in renowned European cities but we rarely hear about these incidents happening in the Balkans. Crimes targeting tourists such as pickpocketing can be pretty rampant in typical European hotspots.
In contrast, travellers' accounts have been consistent in describing the Balkans as a safe haven where people are genuinely friendly and don't take advantage of others. Still, do look out for your own safety, but you could be pretty much assured of a better experience without these troublemakers!
Expectation: You need visas to get into each country
Bosnia, Albania, Macedonia, Romania, Bulgaria? They don't really ring a bell whenever we hear about them. Do they even have diplomatic relations with us? It must be an administrative nightmare just to settle a visa for each and every country…
Reality: What visa? You won't even need one
You'll never get stuck at the border in the middle of nowhere!
Thanks to our powerful Singapore passport, we don't even need a visa for any of the Balkan countries, including the partially-recognised nation of Kosovo as well. This is good news especially for travellers visiting several countries in one go. You could just book your transport and show your passport at the checkpoint. It's really hassle-free!
Expectation: Transportation is an issue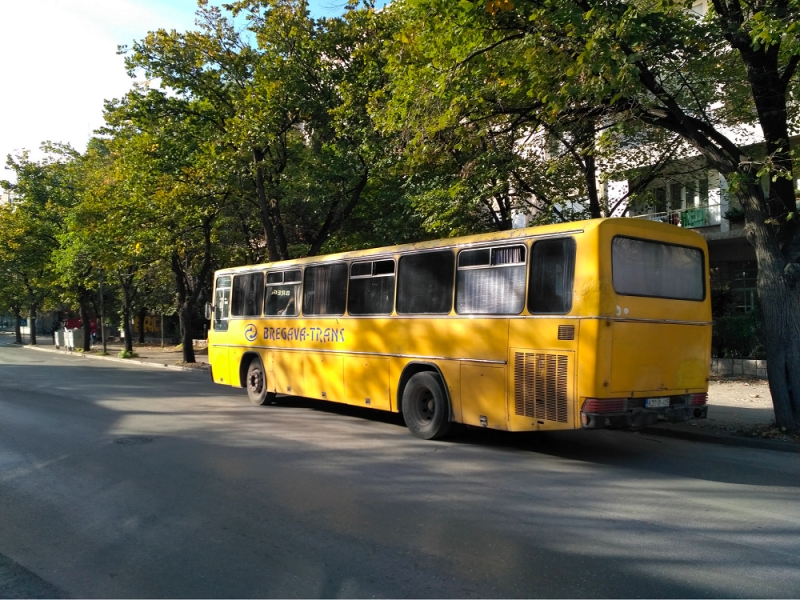 Transport and infrastructure aren't as developed compared to that in Western and Central Europe. Also, flight connections to the Balkans can be rather limited due to insufficient travel demand.
Reality: It's reasonably well-served by trains, buses and regional budget airlines
Depending on which part of the Balkans you're travelling to, it can be more convenient than what you expect. Eurolines and Flixbus, the two major bus companies in Europe, serve some major destinations in the region by providing direct connections from Central Europe.
Rail travel can be patchy, but it is a viable option if you're prepared to spend more time in exchange for an authentic experience on the train.

Most important of all, the Balkans is quite well served by budget airlines (e.g. Easyjet and Wizz Air) if you're flying into major cities in the region. There are numerous flights connecting other cities in Western Europe.
Moreover, do you know that Scoot is already flying direct from Singapore to the Balkans? Yes, it now calls at the Greek capital of Athens, and connecting transport to other Balkan countries is readily available from there. The region is more accessible than you think it is!
Expectation: There's nothing worth visiting in the Balkans
Stunning architectures, festivals, street scenes and nightlife – They're all in Western and Central Europe. The Balkans pales in comparison, or does it?
Reality: There are so many fascinating attractions off-the-beaten path
Just look at these stunning places!
If you're keen to explore a region less travelled, the Balkans should be on your bucket list. It's a whole different world out there, and sometimes you'll actually forget that you're in Europe! With its stunning natural sceneries and cultural diversity, the Balkan experience is one that's worth considering!