Japan. Vietnam. Thailand. Singapore. Indonesia. Wouldn't it be nice if you could go around those countries onboard a cruise ship FOR FREE? Yes, this isn't a scam. I've written a little bit about the Ship for Southeast Asian and Japanese Youth Program (SSEAYP) last August and I just came back from my trip last December. It was such an amazing, life-changing, and humbling experience, and it's a journey worth sharing.
Japan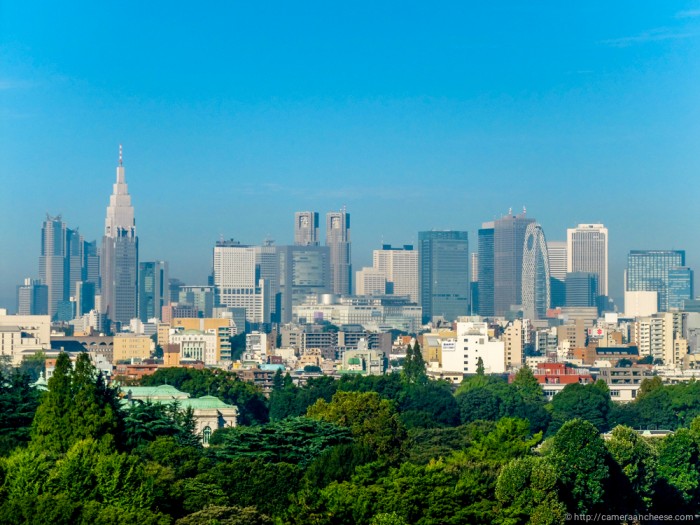 Image credit: Camera and Cheese
We flew from the Philippines to Tokyo on the 24th of October. Our stay in Japan was the longest of all the countries we've been to since we also attended the annual Youth Leaders Summit (YLS) at the National Youth Center. During the summit, we had group discussions, performances per country, and other social activities.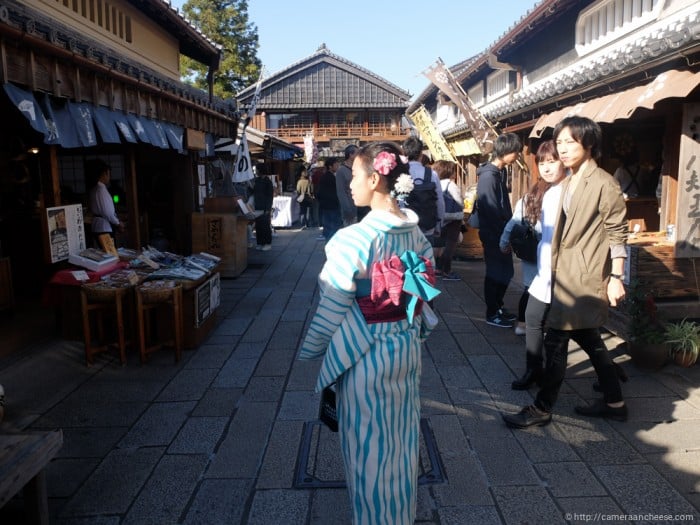 Image credit: Camera and Cheese
Prior to the YLS, we went for our homestay program. My group was assigned to Mie Prefecture and I was paired with Trang from Vietnam. We were hosted by a lovely Japanese couple. The highlight of the whole experience in Mie would have to be when I wore a kimono around the shrine area for two hours. I got to choose the design and style of the Kimono and I flaunted my outfit joyfully! My Filipino batchmates and I also took a short tour around Tokyo. We got to see the outside of the Imperial Palace, took photos with Hachiko, and crossed the famous Shibuya crossing about four times! Hilarious!
Also read: Japan's Cherry Blossoms 2017 Forecast: When & Where to Catch Them?
Vietnam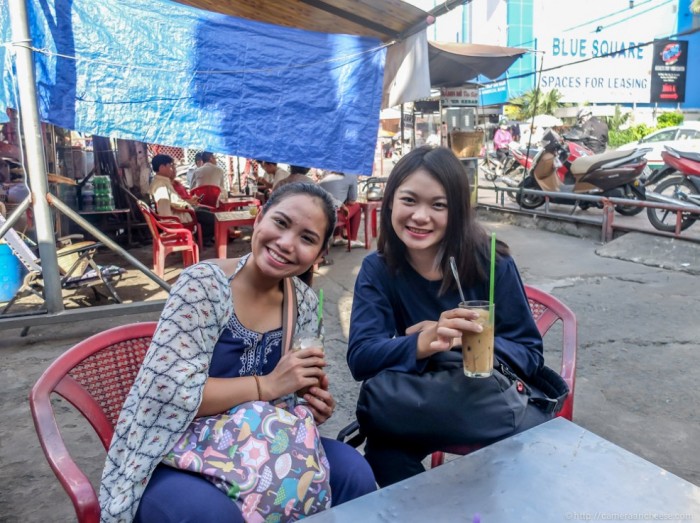 Image credit: Camera and Cheese
Right off the bat, I just have to say that Vietnamese coffee is the best I've ever had! I cannot stop raving about it. Coffee culture in the country is really strong. You'll find streets full of just coffee shops! I stayed in Ho Chi Minh City for three days. I got to visit some landmarks like the post office, the Notre Dame Cathedral, and many more. It was surprising to see that most people in the city used motorcycles more than cars. I also found out that the entertainment industry in the country is booming and many Vietnamese are so talented.
Thailand
Image credit: Camera and Cheese
Wow, just wow. I've been wanting to visit Thailand for such a long time but I keep postponing my trip. My host family planned really well for our stay. We went to Ayutthaya to see the old infrastructures and ride elephants. I remember eating dinner overlooking the river and the stupas. We also went shopping at the weekend market. As expected, I went crazy over there. I'm so happy that I got a taste of Thai culture and cuisine. My God, the food was amazing! From Pad Thai to Tom Yum to the mango sticky rice, every dish was magical! Okay, I'm trying to contain myself while I'm writing this.
Singapore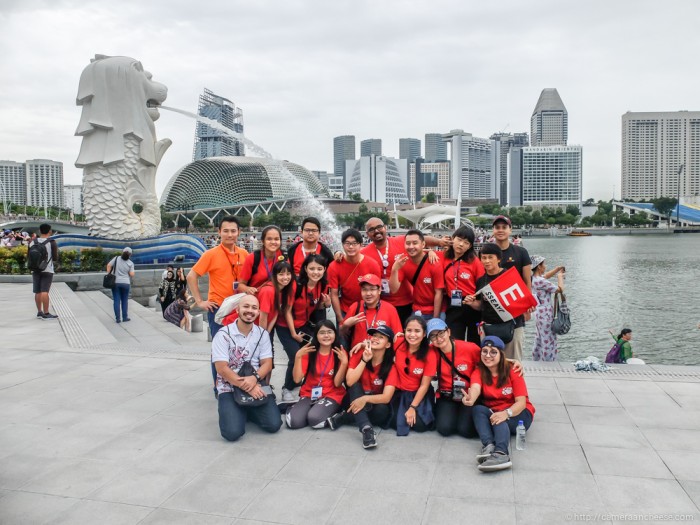 Image credit: Camera and Cheese
This visit to Singapore is my third time so most of the places we went to are revisits. However, my stay was unique because I learned more about the country's culture and way of life. My host had a flat full of Chinese antiques and I really enjoyed hearing her stories about each item she had at home. I also love the famous Hainanese chicken rice. It was soooo good!
Also read: Vietnam Coffee Scene & My Favourite Cafes in Ho Chi Minh City
Indonesia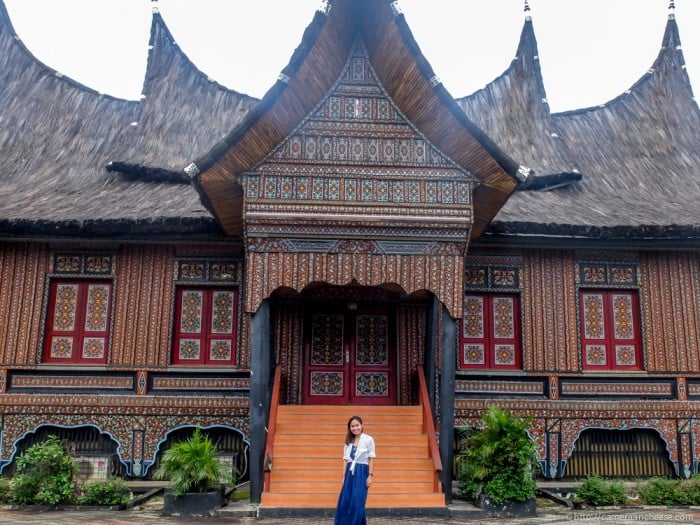 Image credit: Camera and Cheese
I didn't expect Indonesia to be so diverse. Although I only stayed in Jakarta for three days, I had a glimpse of the entire country's culture through the miniature park Taman Mini Indonesia Indah. I also got to see the National Monument, Monas and we went to Ancol Dreamland where I enjoyed delicious seafood which made me miss home. Indonesia's culture has so many similarities to that of the Philippines so I was really comfortable there. And before I forget, my favourite food would have to be martabak. Ugh. I cannot even describe how delighted I was!
My SSEAYP journey lasted only for 52 days. Although our stay in each country was very short-lived, I feel really grateful for the wonderful experience. I realised just how big the world really is. The more I learn to love other cultures, the more I learn to love my country better than I did before. However, I wish to emphasise that SSEAYP isn't just for travelling. Its heart lies in the discussion of social issues in the community.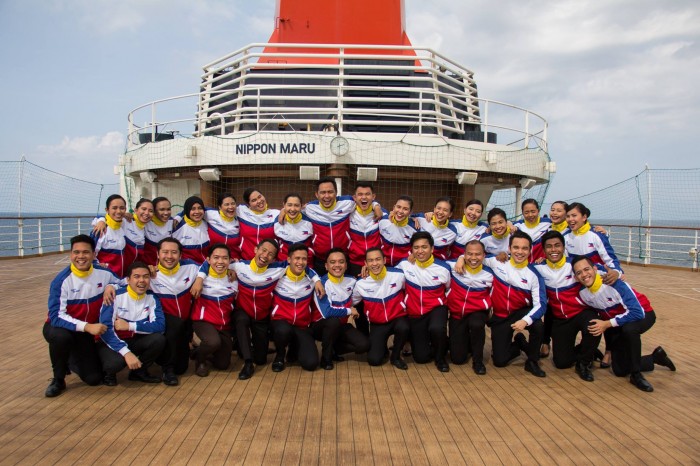 Image credit: Camera and Cheese
Also read: Backpacking Southeast Asia: 7 Great Destinations to Kickstart Your Adventure
Representing my country was not always easy and fun as you see in the photos. A lot of hard work, dedication and heart were put into the program to achieve its goal of fostering friendships between ASEAN countries and Japan. I hope you will be inspired to join or follow the program in the coming years!