Having to deal with rainy weather unexpectedly while on a trip is probably one of the most frustrating things for any traveller. Imagine going to bed feeling excited about your itinerary for the following day, only to wake up on a gloomy, pouring morning! With the right attitude and shopping skills, however, you can change this hopeless situation into a fruitful one. Here are things, other than a trusty umbrella, that you can conveniently pack with you or those that are readily available in local stores to help you get through a rainy trip.
Also read: Suitcase Packing: 8 Ways To Do It Better
1. Rain jacket and trench coat
Gone are the days when the only type of raincoats we knew of were those plastic ponchos you can buy in convenience stores. While they work most of the time, there are of course other options out there too. Raincoats also come in the form of foldable rain jackets and belted trench coats that can be both useful and fashionable. If you can, find one that has a large hood to protect your head, and a relatively bigger size so you can still wear clothes underneath for added warmth.
2. Leather, rubber or vinyl footwear
While it can be really tempting to wear slippers in this weather, try not to. These provide very little protection and grip in case you manage to slip every now and then on the road. You also don't need to wear those incredibly bulky rain boots especially if you're just going to be in the town or city. Instead, invest in leather boots or rubber and vinyl shoes, or any other waterproof pairs you have at home. Besides being effective rain covers, you can easily find kinds that go easily with the rest of your attire. If you don't like packing them for transits, simply wear them.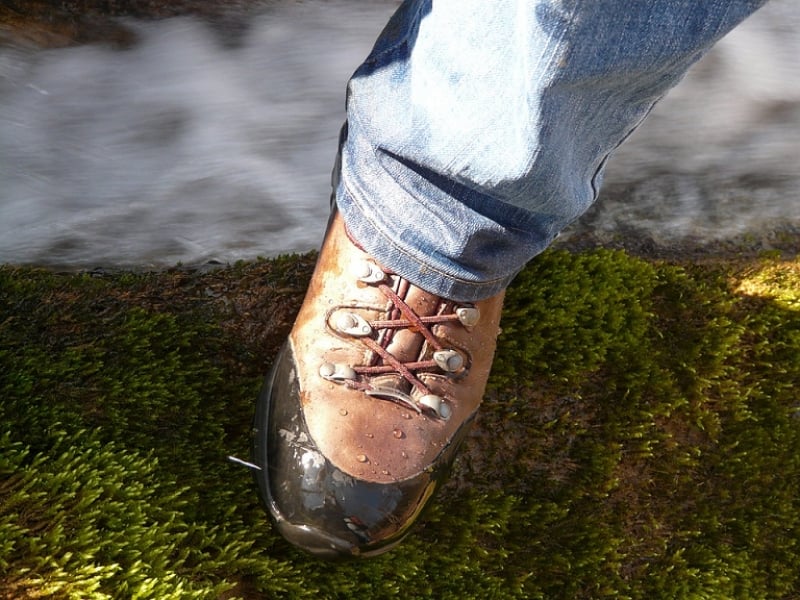 3. Quick-dry clothing
Whether you're going on a short trekking trip or just a tour of the city, packing quick-dry clothing such as shirts and tights is a must. These items are typically made of synthetic fabrics which are also proven to be lighter to carry. That's hitting two birds with one stone for you! When it rains, you can easily wear them without worrying about waiting a long time to have them dried in time for departure.
4. Small towels and tissues
These items are usually already found in your accommodation, which saves you space on your personal luggage. However, it's still best to have your own pieces and packs with you because you'll never know how fast they lose their utility during especially wet days. Also, some hostels still charge separate fees for towel use. That's why you'll need to buy compact and lightweight towels of your own so you don't have to pay these surprisingly expensive fees while already on your trip.
5. Ziplocks, dry sacks and other waterproof covers
Now that you've covered yourself from head to toe, it's time to think about the rest of your things. For your phones, be sure to have a waterproof pouch that comes with straps to put your gadget in. If you're carrying a bag that can't fit with you in your coat, give it a rain cover that you can buy almost anywhere online and from department stores. There are also waterproof cases for your bigger gadgets like laptops should you need to bring one with you. Finally, collect reusable plastic bags to carry additional items that you don't want to get wet or to hold those that weren't so fortunate to survive the rain.
6. Portable lighting
Power going out during the rainy season isn't anything new, especially in less developed countries. If you're afraid of the dark or just want to feel extra safe when navigating the streets or your room, having a powerful flashlight or headlamp is necessary. And don't forget to bring extra batteries!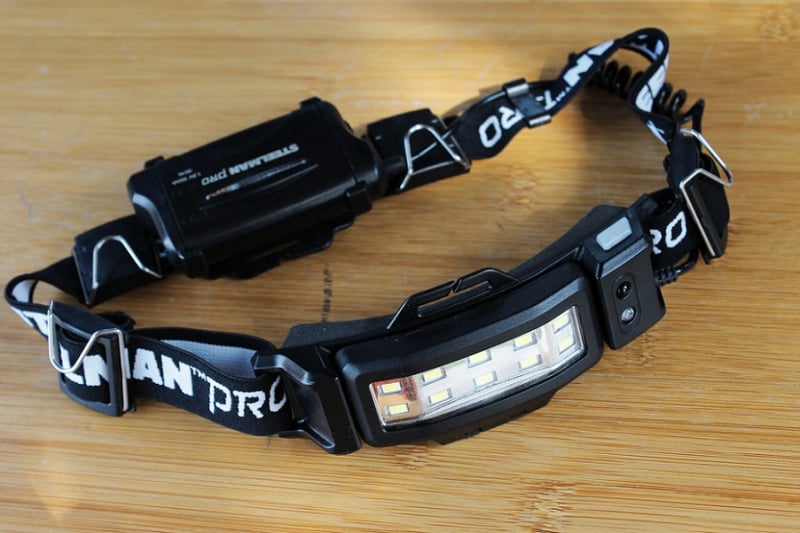 7. Mosquito repellent
Mosquitoes love the rainy season just as much as we hate it, or more. They move quickly so don't even think about resorting to killing them with your bare hands right away. Rather, apply a really effective brand of mosquito repellent to prevent yourself from getting bitten. Never take the risk and assume that a small bite wouldn't do you any harm!
8. Power bank
A power bank is already an established useful item to bring in any trip. It keeps your camera phones and other handy devices well charged when you need them, hence saving you from unnecessary stopovers in cafes to use outlets. Depending on how intense the weather is, it's also quite comforting to know that you can still use your phone for urgent purposes if blackouts do occur.
9. Playing cards and miniature board games
If you choose to stay in your hotel room or are stranded somewhere during your rainy day tour, having a little entertainment is extremely valuable. Pack a deck of playing cards and other small table games you have that you can count on. They're also a good way to make friends (or competitors) and help keep your spirits up even on a sad and annoying rainy day.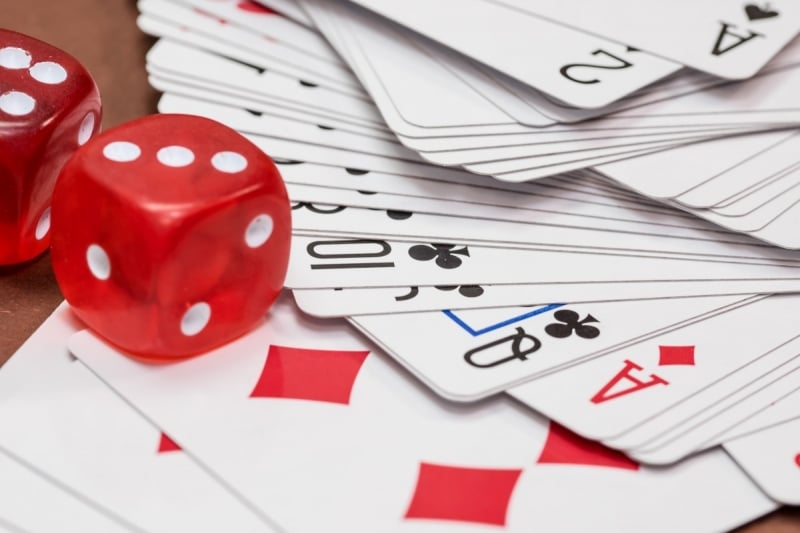 10. A sunny mindset
Lastly, it's important to stay positive and have a smile on your face to counter the gloomy weather. It's not enough to accept things the way they are. Make a move, use your creativity and spread positivity wherever you are. We always love a happy soul to keep everyone feeling good. If you're up to it, you can even use the rainy weather as a backdrop for a really dramatic photoshoot while wearing some of the earlier items on this list.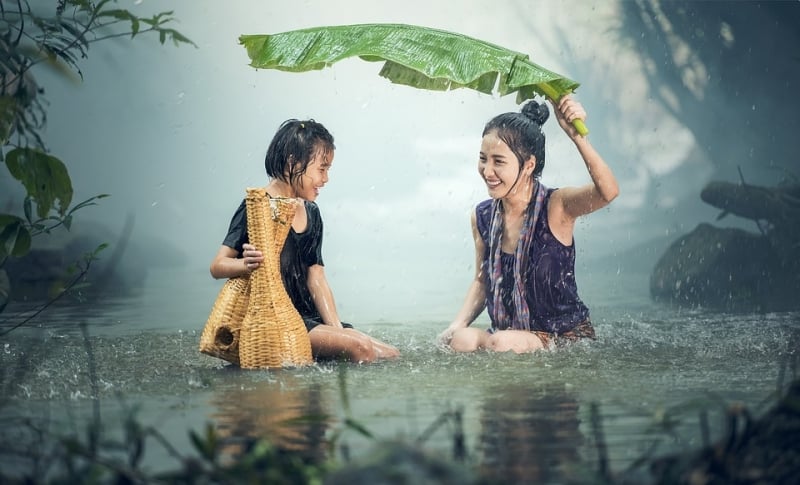 Also read: The Safest Places in the Philippines to Visit During Any Season
Whether you're stuck on a rainy trip, or still want to push through with one that hasn't started yet in this kind of weather, keep these things in mind. It's better to be extra prepared and dry than be wet and sorry later on.
---
Facebook image credit: torwai via Canva Pro