Contributed by Lyrenna Loh
Get away from the hustle and bustle of the city life in Seoul! Embark on a trip to an off-the-grid destination to check out this picturesque cafe in the middle of Yangpyeong, Korea.
Welcome to the flip side of the lens at Dreamy Camera Cafe. Pure inception.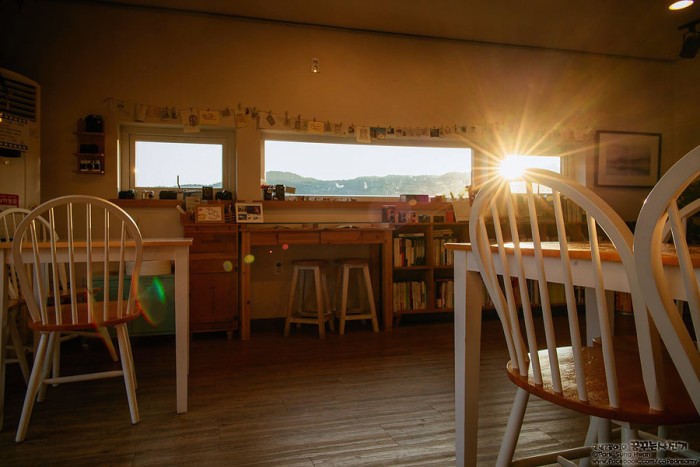 Image credit: Dreamy Camera Cafe Facebook Page
This two-storey cafe is owned by a family of three: a father who seeks to capture picture-perfect moments; a mother, also a retired army pilot who dreams of being in close proximity to nature; and their little girl who has a puppy as her best friend.
They pride this cosy little space to be a platform for true communication and a space for them to grow their dreams.
Here are some reasons why you should travel to Dreamy Camera Cafe (꿈꾸는사진기).
Just look at how Instagram-worthy it is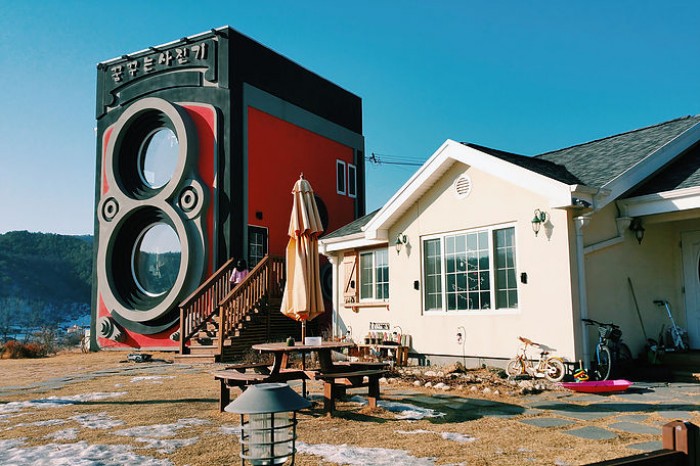 Guaranteed likes. Nuff said. You're welcome.
This cafe's outlook changes with the four seasons, day and night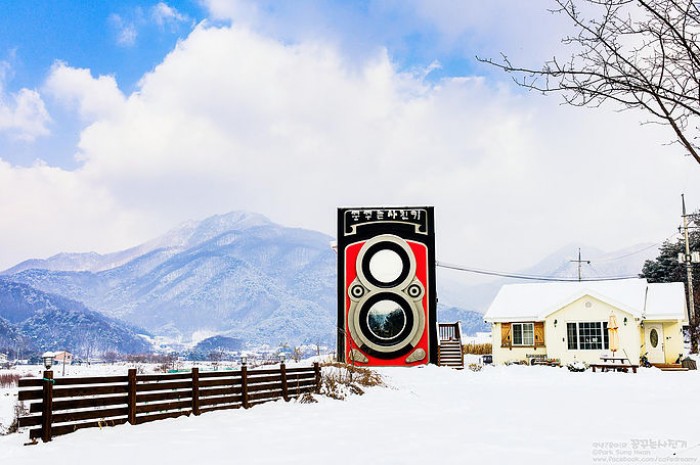 Image credit: Dreamy Camera Cafe Facebook Page
And it still remains a spectacular spot to sip a cup of coffee regardless. I love you a latte.
On the flip side of the lens, it operates both as a cafe and a gallery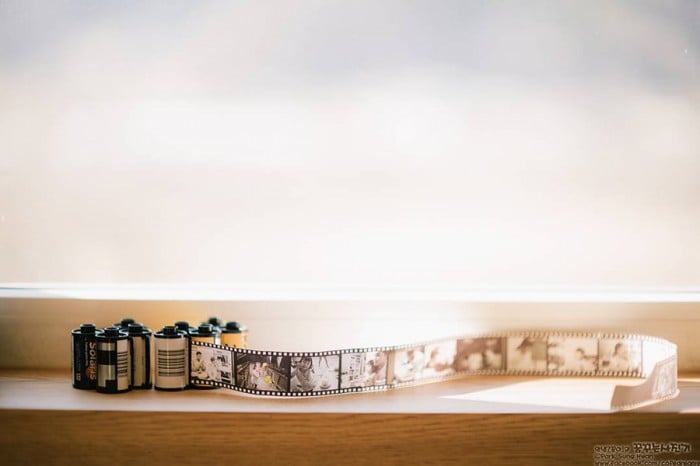 Image credit: Dreamy Camera Cafe Facebook Page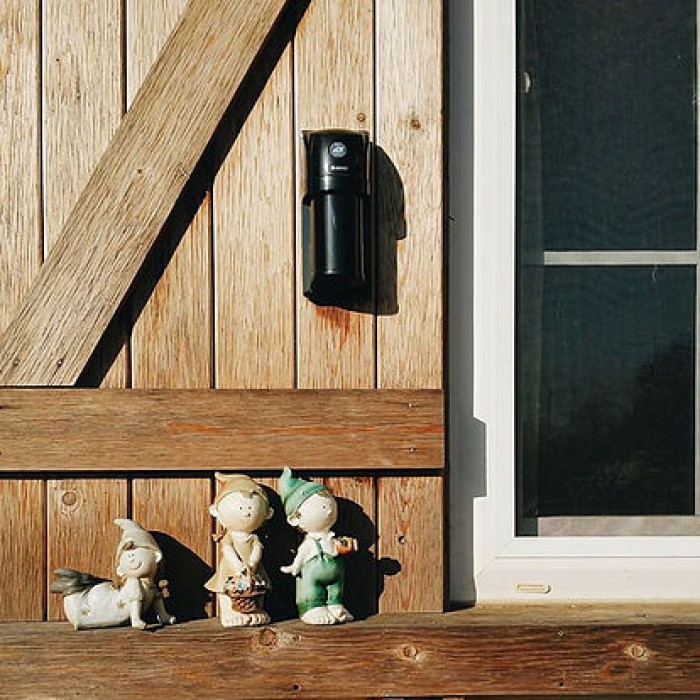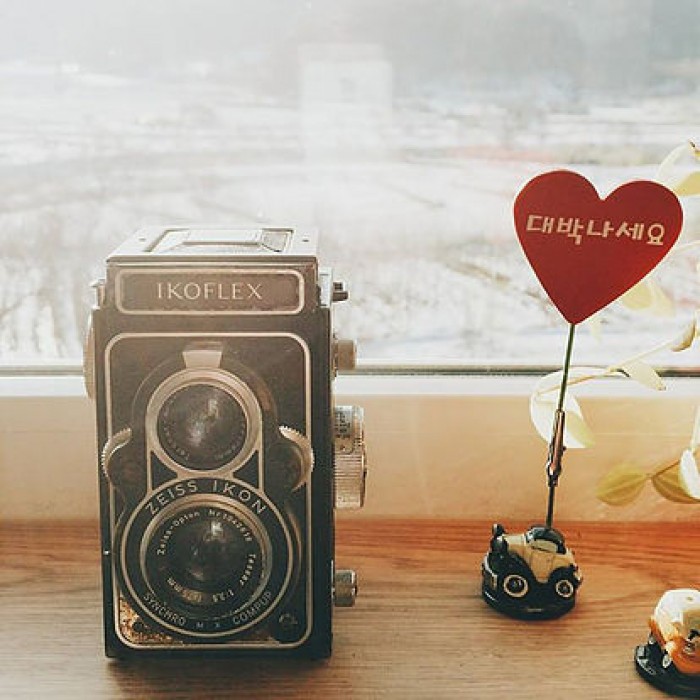 Photographs that illustrate the family's simplistic lifestyle are displayed within the cafe, alongside a wide assortment of vintage cameras for the customers to experiment. If you are a huge fan of cameras, this place has to be picture-perfect, literally speaking.
Take a free polaroid picture with the picturesque background, courtesy of the cafe owner
Image credit: Dreamy Camera Cafe Facebook Page
Did I hear free? You just captured my heart! Guests are also able to personalise the polaroids and paste it on the walls of the cafe.
Postcard mailing service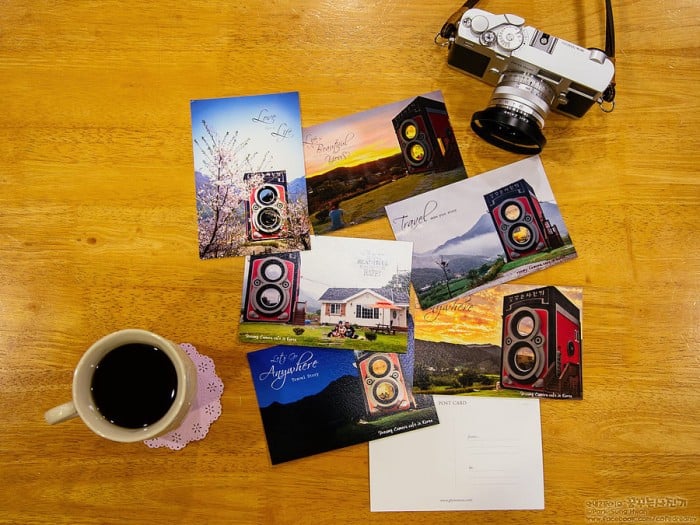 Image credit: Dreamy Camera Cafe Facebook Page
Trust me, it is worth the investment to purchase the postcards. The recipient will be impressed. There are some decorative markers and stickers available upon request as well.
Despite the language barrier, the cafe owners still make the effort to converse
Their warm, friendly smiles make you feel at home. If Google Translate fails, just use body language – it'll suffice.
They serve good quality cafe staples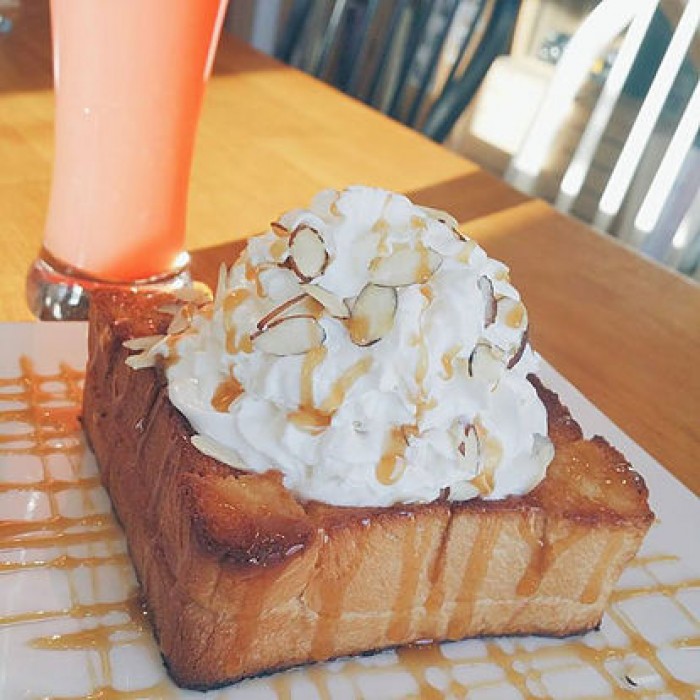 And of course, photogenic-quality food
I highly recommend the honey toast. Warm, succulent, and every bit of sugar and spice. Take my money already.
Spark a great conversation surrounded by the majestic nature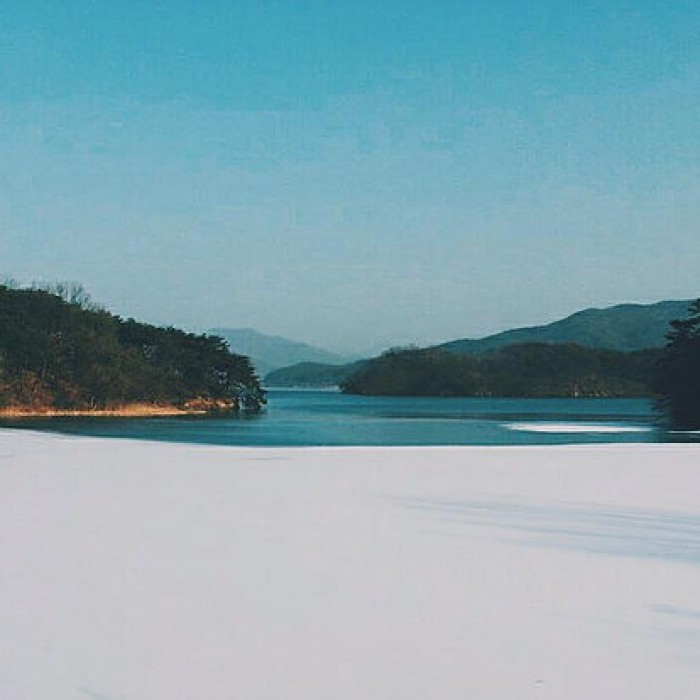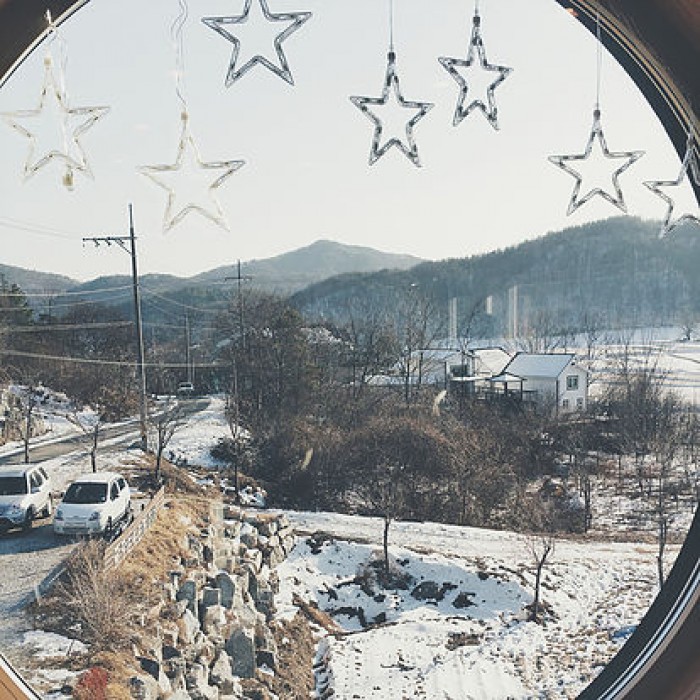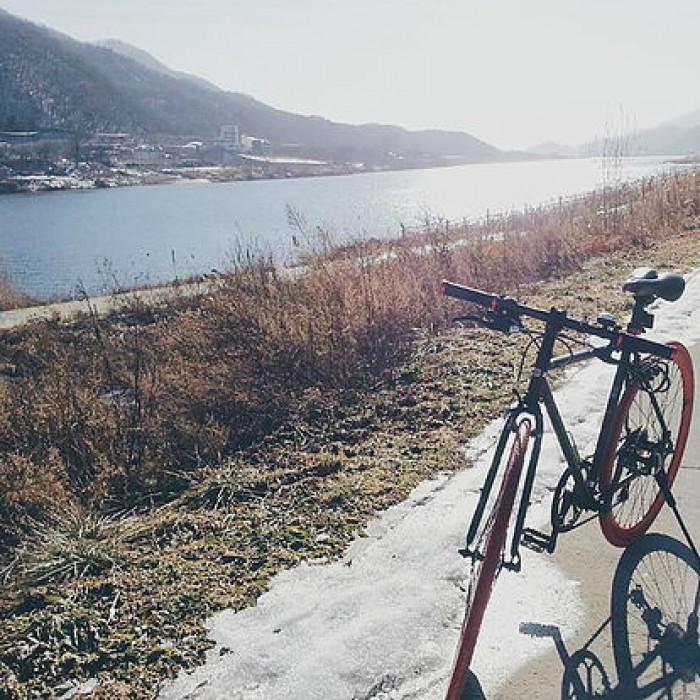 Be in the moment. During summer and fall, you can sit outside on the benches, soaking in the unbelievable structure and have a mini picnic by the stunning lush greenery. Alternatively, you can rent a bicycle and explore the town on two wheels. That will be one indescribable journey that you will remember for life, especially when you decide to cycle when it's -9 degrees celsius outside. That is a feat to boast to your friends as well.
Off-the-grid destination for alternative tourism
Don't underestimate the rural village. If you have additional time on hand, there are various non-touristy spots worth checking out in close proximity to the cafe! Indulge in authentic adventures and visit the 5-day interval market and Yongmunsa Temple.
Yangpyeong Rail Bike operates along an abandoned railway that stretches 3.2 kilometres from Yongmun to Wonder. It passes along a gleaming river and tree-covered mountains, delivering a picturesque scenery regardless of the season.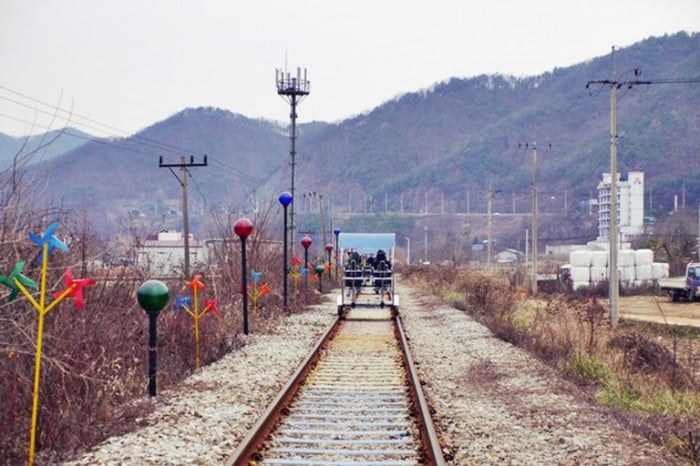 Image credit: I am on the Road
Also Read: 5 Cafes in South Korea You'll Absolutely Love
How to get there & other information
Address: 341-13, Jung-won-ri, Yongmun-myeon, Yangpyeong-gun, Gyeonggi-do, Korea
Navigation:
The most convenient way is using a car.
Alternatively, you can also use the subway or train from Seoul.
1. Subway (via Jungang line)
Transfer from Jungang line to Yongmun station(용문역).
ETA: 1.2hrs from Chungnyangni station to Yongmun station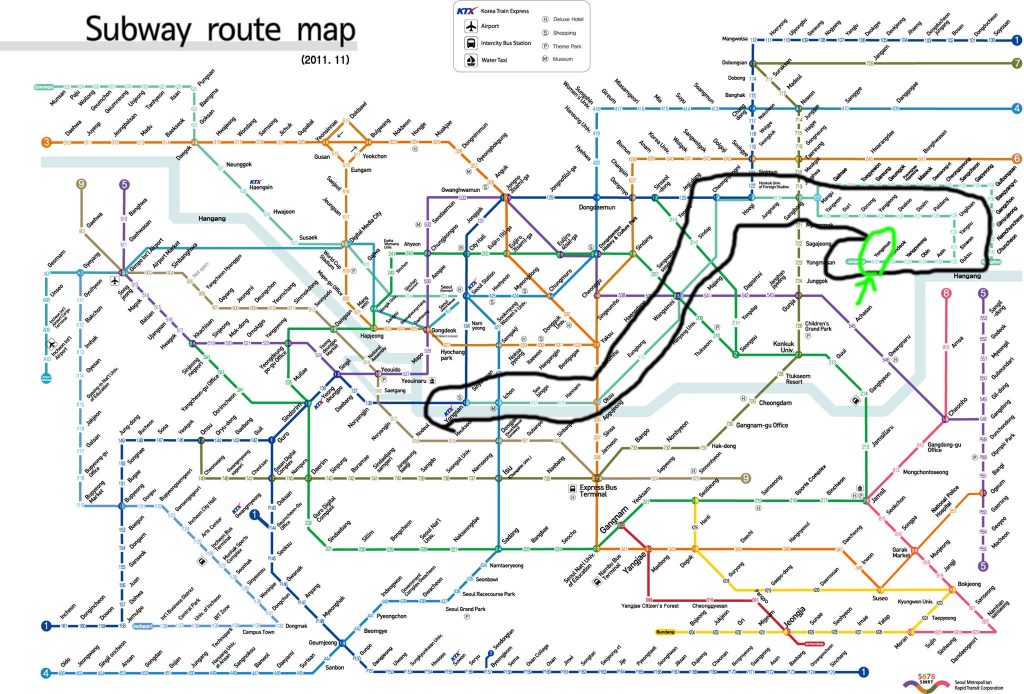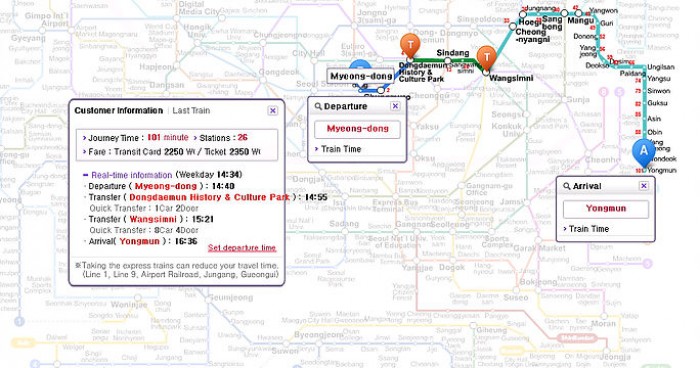 2. Mugunghwa Train (runs every two hours)
From Cheongnyangni station (Jungang line), take the Mugunghwan Train to Yongmun station.
ETA: 40 min from Cheongnyangni station to Yongmun station.
Upon arrival at Yongmun station, take exit 1.
Hail a taxi, display "go 중원리 꿈꾸는 사진기"
Price: About 10,000 Won (S$12)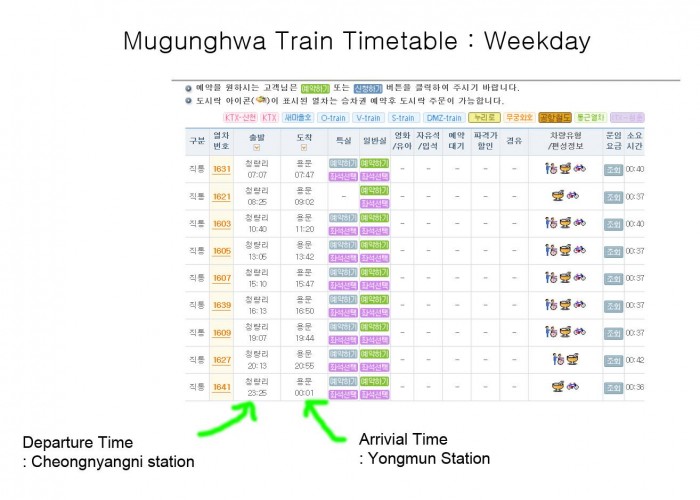 Visit Dreamy Camera Cafe Facebook Page or blog for more information!