Okay, so we've previously talked about what makes each country in Southeast Asia impressive. And at this point, you probably already know that it's home to a wide array of fascinating destinations and cultures — the latter of which is quite diverse! Many foreigners would even say that this region has some of the friendliest cultures they've encountered.
But have you ever stopped and wondered: What do Southeast Asians have to say about one another? Surely, having diverse cultures also means having a variety of perspectives. Aside from that, it's always interesting to know how one group views the other; if only for the sake of better understanding. 
That said, we've interviewed several readers, as well as members of the TripZilla team, about their own thoughts and stories on other Southeast Asian countries and the people who live there!
* Some names have been changed for privacy reasons. 
1. Singapore
First up is the Little Red Dot — arguably the most popular among Southeast Asian countries (mostly thanks to a certain 2018 Hollywood flick). With many global companies setting up regional headquarters here, it's no wonder that many consider Singapore to be a truly liveable city that's full of opportunities and excitement. 
What other Southeast Asians think of it:
"I think Singaporeans are very serious and work-oriented, but in a good, productive, and efficient way. I also know them to be very techy and innovative." –

Joser, Philippines

"My first impression of Singapore when I first travelled there as a kid was that was expensive and full of buildings! As I got older, I began to see it as an efficient and highly developed country; the type where it seems to be mostly about work, and much less play. But later on, the media changed my perspective on Singapore yet again; to be honest,

Crazy Rich Asians

made me want to explore the hawker food scene and the city's hipper, 'Instagrammable' scenes!" –

Abigail*, Philippines

"The overachieving next-door neighbour that you always get compared to. It's true that many Malaysians look at Singapore and can't help but feel a little envy. Although, we still have better food, so it's fine." –

Fenris*, Malaysia

"A lot of Singaporeans I know seem to be quite direct yet fun people. Although, they're definitely not cocky, despite living in one of the richest countries in the world." –

Yanuar, Indonesia

"They have clean surroundings and expensive housing. Everything seems very structured and predictable — from the processes to people." –

Dana*, Philippines

"I always admire Singapore for its orderly and disciplined society. My first and only experience in Singapore was very convenient, peaceful, and enjoyable even though it was a short trip. Although, I noticed Singaporeans can be a bit colder compared to other Southeast Asians." –

Therese, Philippines

"I think it's a cool small country with really impressive people. They have so many doctors and scientists! It seems to have most of the smartest people in Southeast Asia." –

John Naw Sut, Myanmar

"Singaporeans are mostly hardworking and used to a fast-paced lifestyle. I noticed, though, that some have the tendency to hate on other countries for having more public holidays." –

Lissa*, Philippines
"You mean, Singa-bore? Just kidding, although it is a common misperception about the country." – Sofia*, Indonesia
2. Malaysia
Home to both natural and manmade giants, Malaysia can certainly hold its ground despite being the closest country to Singapore. And when it comes to food, the rivalry between these two Southeast Asian countries is quite fascinating to witness.
What other Southeast Asians think of it:
"Growing up, Malaysia (especially Kuala Lumpur) has been a destination close to my heart, and I always get a pleasant experience. The people there are nice, the food there is really nice, and the eclectic mix of influences is palpable everywhere, so it reminds me of home. I know there's an ongoing debate on Singapore vs. Malaysia food, but I'm personally neutral! I can't wait for borders to reopen to be able to enjoy a much-needed getaway and check out other lesser-known states." –

Sabina*, Singapore

"I haven't met that many Malaysians, but my most naive impression would be that they're mostly exactly the same as Singaporeans (if just talking about those in the Peninsular area). Due to their passport, I know a few who are also very adventurous. In Borneo, they're incredibly hospitable like Filipinos living in provinces." –

Joser, Philippines

"They're big foodies just like us. I consider them somewhat like fraternal twins to Indonesians." –

 Kanikka, Indonesia 

"Malaysia feels a lot like my home country, just with more conservative areas." –

Elly*, Philippines

"Since they're our neighbour country, it's a go-to place for cheap yet delicious food, shopping, petrol, and groceries! For day trips, many definitely visit Johor Bahru because it's right at the causeway. Also, I think a lot of us [Singaporeans] forget just how big Malaysia is." –

Cassie, Singapore

"Among Southeast Asian countries, this one's my favourite. I lived there for five years and I really enjoyed it, especially Kuala Lumpur. It's very diverse and developing quite rapidly." –

John Naw Sut, Myanmar

"My dad's Malaysian, so I visit a few times each year [before the pandemic]. The people there are super similar to Singaporeans, and most of them can really cook!"

–

 Shanne, Singapore

"If you've seen

Upin & Ipin

[the cartoon show], I think that's a good depiction of how warm and kind Malaysians are. You just need to interact directly with them, instead of seeing the picture that [mainstream] media shows." –

Yanuar, Indonesia
3. The Philippines
Apart from being the only dominantly Catholic country in Asia, many Southeast Asians seem to agree that the Philippines has lots of friendly locals, too. Then again, maybe that has something to do with its abundance of sunny beaches and idyllic provincial escapes. 
What other Southeast Asians think of it:
"I see Filipinos as folks with big hearts who often band together wherever they go like family. I noticed that they're also rather adventurous when it comes to food, something I found out while doing research for work." –

Kanikka, Indonesia

 

"I've always wanted to visit! I think Filipinos are really friendly and outgoing. Case in point: Bretman Rock, he's hilarious!" –

Shanne, Singapore 

"The people are super friendly and chatty, while the food and drinks are really cheap. And from what I know, vinegar is a popular ingredient in their food and they love their pork dishes." –

Cassie, Singapore

"Like my country, it has many islands with beautiful beaches." –

Wira, Indonesia

"I find the people kind and fun to be with. I also think it's a prosperous country." –

Phubodin, Thailand

 

"Most of the Filipinos I know are very good in English!" –

John Naw Sut, Myanmar

"My Filipino friends are so good-natured and not snobbish at all. For me, there aren't enough words to describe them as good people." –

Yanuar, Indonesia

"While I've met some friendly locals when I was there, I noticed that the general 'friendliness' to foreigners is usually limited to white tourists. Then again, that also applies to many other Southeast Asian countries." –

Jane*, Malaysia

"I have never had the chance to visit before, but I've heard from others that Filipinos are really friendly and hospitable. I can vouch for the friendly part thanks to incredible experiences working with Filipino colleagues. Also, I once stumbled upon an online article saying that the Philippines is the eighth among the 'Top 15 World's Friendliest Countries' list based on an HSBC expat survey. So, I'd love to have a feel of this local spirit someday!" –

Lauren*, Singapore
4. Indonesia
While it's mostly known for Bali, there's definitely a lot more to see and experience in Indonesia. It's the largest among Southeast Asian countries, after all! Fun fact: It's nicknamed the Emerald of the Equator, given that it houses approximately 17% of the world's wildlife.
What other Southeast Asians think of it:
"Bali will forever be a dream surf spot, even if some surfers call it overrated. An artist friend once told me that if ever I want to write a book, I should stay in Indonesia because of the high creative energy. Although, I think he was referring to coastal areas." –

Dana*, Philippines

"The Indonesians I have met are pretty cool people. They feel like a distant cousin to Malaysians, since we can pretty much understand each other even though our versions of Bahasa are slightly different." –

Fenris*, Malaysia

"It's a country I can't seem to get enough of! Aside from the beautiful scenery and mouth-watering cuisine, Indonesians are some of the friendliest people I've met. You can ask drivers, streetside vendors, and passersby for help or suggestions, and they'll always point you in the right direction."

– Sabina*, Singapore

"Among all the SEA countries, I want to visit Indonesia the most. It's kind of similar to the Philippines with its thousands and thousands of islands. Bahasa Indonesia and Tagalog also share a lot of common or similar sounding words because of our Austronesian ancestry. I have a feeling that finally travelling there would be a lot like finding a long lost sibling for a Filipino." –

Therese, Philippines

"I love their Gojek services! It was my first time to have had a masseuse come right to the villa that I was staying at."

–

Cassie, Singapore

"I find Indonesians to be social media savvy! They're very proud of the fact that everything in other Southeast Asian countries, you can also find in theirs; including food, beaches, temples, cultural experiences, and so on." –

Lissa*, Philippines

"I've never been to Indonesia but I'd really like to go to Bali one day. Our helper at home is Indonesian and she's really, really nice. She also has lots of good recipes!" –

Shanne, Singapore

"They seem polite and very friendly. They consciously observe traditions, yet are open to changes and new things." –

Lara, Philippines

"While my thoughts on Indonesia are largely based on my one and only visit to Bali, I only have good things to say about this place. The food is amazing, their local crafts are excellent, and the people are very friendly. We had a lot of laughs because they'd speak to me in the local language and I'd look confused; they thought I was Indonesian, too! I'd go back there again and again."  –

Abigail*, Philippines
5. Thailand
As the first country in the region that fully reopened its borders for leisure travel, we wouldn't be surprised if Thailand is first on your list for a post-vaccination vacay. Apart from its ever-exciting food scene, many Southeast Asians would also agree that it's one of the best places for extroverts. Hey, they don't call it the Land of Smiles for no reason!
What other Southeast Asians think of it:
"Great shopping culture and even greater people. They were so nice to me and my mom when we visited Thailand. I think of Thailand as that country that's extremely convenient and budget-friendly in case you want to fly overseas for a few days to shop, eat, and be merry." –

Therese, Philippines

"Thais are generally very friendly — until you try to haggle for a better deal when shopping. One thing I learnt is to never bargain for things you actually don't intend on buying unless you want to incur the shopkeeper's wrath. Just a rule of thumb: Always allow the seller to be the first one negotiating the price." –

Lauren*, Singapore

"The first thing that comes to mind is their darn commercials. These guys really know how to make you either bawl your eyes out or cry from laughter. They're definitely the kings of advertising!" –

Kanikka, Indonesia 

"I'm sure many of us have the same thoughts when it comes to Thailand: Shopping, shopping, and lots of shopping in Bangkok. I also remember my mom dragging me and my siblings from temple to temple, under the scorching hot sun! On top of that, though, I'd love to go back and visit the beaches in Phuket and the Phi Phi Islands — they look amazing." –

Denise*, Philippines

"They party hard just like us Filipinos! With so many things to do and with tons of options (especially for food, shopping, and nightlife), it's undeniable that Thais are adventurous and bold." –

Lara, Philippines

"Thais are enterprising and very into beauty. For some reason, I associate them with high-pitched voices, too." –

Susie*, Vietnam

"I'm amazed by how they put chilli on everything… even at the peak of summer! During my trip, I learned to eat and appreciate spicy food (although, I really had no choice). They also have lots of pretty plants." –

Inna*, Philippines

"I think Thais are extremely attractive! And unlike what most people say that Filipinos are the most hospitable in the region, I think it's actually the Thais. I also love how they're so adventurous when it comes to their food, and how their tourism offerings cater for their mostly Western visitors." –

Joser, Philippines
6. Vietnam
Dubbed as the Land of the Ascending Dragon for its geographical shape, Vietnam caters to a variety of travellers. From foodies and culture vultures, to thrill-seekers and beach bums, there's definitely something for you! And in case you were wondering what other Southeast Asians think of both the place and the locals… 
What other Southeast Asians think of it:
"The Vietnamese are super business-oriented and always hustling. As young as around 20 years old, a lot of them are already starting their own business, no matter how small! They also love learning English; some students even have their own English teaching centres. They're also one of the more conservative and traditional nationalities in Southeast Asia, as far as I know. In addition, they're very fitness-conscious." –

Joser, Philippines

"Many Vietnamese immigrants I know are very kind. I noticed that they have similar traditional clothes as the Chinese. I also hear that they grow top-quality rice!" –

Phubodin, Thailand 

"I've always wanted to travel across Vietnam by train, and the idea of having US$3 pho every morning sounds great! I also think other cities like Da Nang don't get enough credit, because I've seen pics and they look really beautiful." –

Cassie, Singapore

"I think of Vietnam's crazy yet interesting motorcycle culture every time anyone brings it up! I appreciate the cuisine too, but I love its people more. They were very friendly during my visit there, and my heart broke for them when I visited the War Remnants Museum. A lot of people talk about how resilient we Filipinos are; but they never talk about how much resilience the Vietnamese had to muster just to make their country liveable after the Vietnam War. They have to suffer land mines until today and the thought of it just kills me." –

Therese, Philippines 

"I can't really say much about the Vietnamese, although the four Vietnamese friends I do know are extremely warm people and extremely proud of their native culture." –

Fenris*, Malaysia
"One thing I remember vividly about Vietnam is the chaotic traffic! Being used to only crossing when the green light is on in my country, it took a (literal) leap of faith to make it from one end of the road to the other. There seems to be a never-ending onslaught of traffic, especially during the day. Vehicles rarely stop or slow down and you simply just have to cross, hoping that you don't get knocked down." –

Isabel*, Singapore

"I love Vietnam, especially their food: healthy, balanced, but delicious! If I had to live in any other Southeast Asian country, I'd pick this in a heartbeat. It's the only foreign cuisine that I never get tired of. I also love their fishing villages, markets, bike-friendly areas, vintage stores, and of course — coffee." –

Dana*, Philippines

"Based on experience, they only go on two modes: super chill or highly strung! I have this impression that they also live healthier lifestyles because their food reflects it. That, and the fact that most locals I saw were quite fit (or at least not fat)." –

Tanya*, Philippines

"When I think of Vietnam, I immediately think of pho — which is my favourite Southeast Asian dish!" –

John Naw Sut, Myanmar
7. Cambodia
It's certainly no understatement when we say that Cambodia has a long, rich history. With roots dating all the way back to the Angkor Empire in the ninth century, it has undergone centuries of tumult and political instability. Nonetheless, it continues to survive and gradually thrive to this present day — along with its countless temples and archaeological sites. 
What other Southeast Asians think of it:
"The highlight of my trip here several years ago was visiting the sprawling complex of Angkor Wat.  It was quite a scary feat, climbing the temple as the steps are shockingly steep! I had to resort to using both my legs and hands. Overall, I love Cambodia as it boasts an eclectic mix of history and culture. Plus, Cambodian cuisine reminds me of Thai cuisine; while there are many similarities, the spice level is always pared down in Cambodia!" –

Lauren*, Singapore

"Temples, elephants, and more temples! That was pretty much my whole experience in Cambodia. But looking back, my visit remains to be one of the culturally richest experiences I've ever had. Nothing compares to Angkor Wat, absolutely nothing! And my family and I visited during its hottest month of the year (April). Cambodian heat makes Philippine heat look stupid. And like many Southeast Asian countries, Cambodia has kind and accommodating people." –

Therese, Philippines

"I think Cambodians are very resourceful, although I don't have a particular experience with them proving that. It's more of the vibe I get. I think they're also used to and proud of living a simple life, at least those in Siem Reap." –

Joser, Philippines

"I've always wanted to take a sleeper bus and explore the whole country!" –

Wira, Indonesia

"I've been here twice. While the vibe and streets remind me of Bangkok, it has very few tourists in comparison! So, it's a truly culturally authentic place to visit and a nice reprieve from the city life."

–

Cassie, Singapore

"Based on the few Cambodians I've interacted with, I noticed that they're softspoken and quite introverted." –

Tanya*, Philippines
8. Myanmar
Home to more than a hundred ethnic groups, there's no denying that Myanmar is quite a diverse country. It's also home to thousands and thousands of temples and pagodas, with Bagan alone having over 4,000 Buddhist temples that go as far as the eye could see. And while travelling here is currently out of the question due to political turmoil, we (and many Southeast Asians) are sending thoughts and prayers for better days.
What other Southeast Asians think of it:
"I think of golden pagodas when I think of Myanmar. I'd love to see their beautiful architecture one day. It's heartbreaking how its people are losing their democratic rights. I hope one day, all will be well for them." –

Therese, Philippines 

"Myanmar is also another country whose population I think are even friendlier than in the Philippines and also less discriminating. They're also very simple yet passionate about what they do." –

Joser, Philippines

"Not sure about the folks, but if we're talking about the place — this is where you go for an Asian-style hot air balloon experience."  –

Kanikka, Indonesia 

"I haven't been to Myanmar but I definitely want to visit someday. Even before all the chaos happening now, I've always been fascinated by its young democracy, temples, and outfits." –

Elly*, Philippines

"I see younger generations as smart and gutsy, based on the democratic protests I've been seeing on the news." –

Lissa*, Philippines

"Myanmar is known for its ancient cities. I would love to take in all the incredible sights there, especially from the hot air balloon in Bagan." –

Isabel*, Singapore

"Based on what I have found from previous research, the Burmese are dignified people." –

Lara, Philippines

"Many of them are devout Buddhists, while the cities have really impressive buildings." –

Phubodin, Thailand 
9. Brunei
Brunei might be the second-smallest country in Asia after Singapore, yet it's also one of the most developed. Nicknamed the Kingdom of Unexpected Treasures, did you know that 75% of its total land area is still covered in rainforests and other green spaces? Not to mention, it boasts a handful of opulent sights, given that it's one of the few countries in the world with an absolute monarchy. 
What other Southeast Asians think of it:
"That super-rich cousin that lives next door. To be honest, Brunei and Malaysia have so many similarities that it almost feels as though we're one of the same."  –

Fenris*, Malaysia

"I visited Brunei many years ago during a school immersion program. I can't seem to recall much about the country, except for its beautiful mosques and well-preserved culture and traditions. Plus, it gets rather quiet at night." –

Sabina*, Singapore

"I haven't been, but I would surely love to go someday. On top of my to-do list would be looking for a mosque to pray, because there are many beautiful mosques!" –

Wira, Indonesia

"I just know about the handsome prince who's looking for a wife! They also have the same currency as Singapore, so we can use the money in both countries interchangeably!" –

Cassie, Singapore

"Not gonna lie, I would go there for the chance to see Prince Mateen." –

Anna*, Philippines

"My knowledge of Brunei is quite limited, but the first thing that comes to mind is the gorgeous mosques that remind me so much of

Aladdin

! They look absolutely magical and I'd love to see them in real life someday." –

Denise*, Philippines

"I don't know much about Brunei, except the fact that the country is still vastly homophobic where gays can still be stoned to death by law. I'm not sure if they've actually done this, but how closed off the country is to sexuality still scares me." –

Stella*, Philippines
10. Laos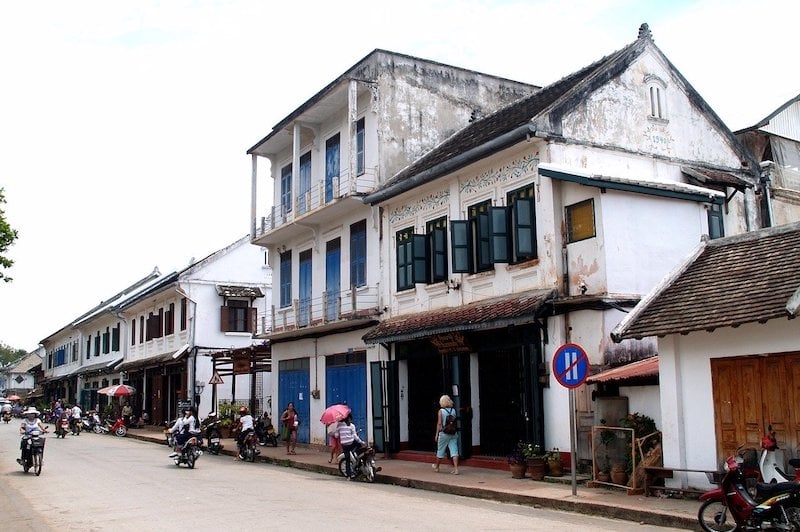 Most of the Southeast Asians we interviewed are quick to admit that they don't know much about Laos and its people. But of course, that isn't to say that there is nothing to see here. On the contrary, it showcases a lot of mountainous terrain and freshwater wonders that belong in folklore! 
What other Southeast Asians think of it:
"They have a similar language to what I speak at home. I noticed that the people are generally kind and remain strongly connected to nature." –

Phubodin, Thailand 

"I've always had the impression that Laos would somehow be similar to Thailand in terms of offerings, since both are part of the Golden Triangle. Perhaps, there will be similarities in terms of cuisine and language, as well." –

Isabel*, Singapore

"Laotians are so much like the Vietnamese, especially those in the countryside. They live a quiet, simple life filled with nature, so they're not very picky with things and are very grateful. Encounters with a few of them also made me realise how warm and smiley some of them are. They're friendly but shy." –

Joser, Philippines

"I got to know a bit about Laos after watching the South Korean travel-reality show,

Youth Over Flowers

. I fell in love with their traditional clothes and I would like to try it on (and even buy my own) someday."

– Wira, Indonesia

"To be honest, there isn't much I know about Laos. But when I see photos of it, it looks almost otherworldly to me; it looks so elegant and beautifully preserved. It seems as though travelling there would be like walking into the past. –

Denise*, Philippines

"I haven't visited Laos but my mom says it's one country that she'd like to revisit. She told me it's very beautiful. As for me, I think of Laos and I think of fog—nothing deep there, that's just my mind. Maybe because its famous destinations are mostly forests, rivers, and waterfalls?" –

Dana*, Philippines

"I know nothing about Laos [as a country]. But if I were being honest, I do find many Laotian girls very pretty." –

John Naw Sut, Myanmar
11. Timor-Leste
Quite like the previous destination, Timor-Leste (or East Timor) is also one of those countries that many other Southeast Asians don't know a lot about. Not that we can blame 'em; having gained full independence in 2002, it's a relatively young nation. And yet it's exactly this under-the-radar rep (i.e., very few tourists even during pre-pandemic times) that adds to its allure!
What other Southeast Asians think of it:
"I feel Timor-Leste is not as widely known as other Southeast Asian countries. Personally, I don't know anyone who has visited the country. This could possibly be because of its obscure location. I am hoping that the locals there give off the chill island life vibe, and I read that the country teems with resplendent beaches and coral reefs."  –

Isabel*, Singapore

"I haven't heard or seen much about Timor-Leste, honestly. So my number one thought on it is that it's quite mysterious and low-key, perhaps even underrated. It's definitely a place I'd like to learn more about." –

Abigail*, Philippines

"I appreciate how the Timorese have managed to keep their culture and heritage well and alive. I especially want to see the sacred totem houses in Lospalos, which are owned by the Fataluku people." –

Marcy, Philippines

"Like Indonesia, the nature in Timor-Leste is very beautiful." –

Wira, Indonesia

"Since they're surrounded by the ocean and mountains, they must be the kind of contented people who find peace in the beauty of nature." –

Lara, Philippines

"Super underrated, but I guess it's also because Timor Leste's tourism hasn't been developed much yet. But I sure am interested in visiting! I don't know much about it, I just know that they have rich marine resources." –

Elly*, Philippines
Also read: Which Countries in Southeast Asia Are Open for Tourism Now? [UPDATED 2021]
We hope you found this very informative, or at the very least entertaining! And if you're from Southeast Asia who would also like to share your thoughts, stories, and/or observations — then feel free to do so in the comments on our Facebook page. 
---
Featured image credit: ceazars | Canva Pro
Facebook image credit (L-R): Eugenia Clara; Elliot Andrews | Unplsash