Pancake cereal recently made the rounds on social media because heck, who wouldn't be intrigued with the concept of pancake as cereal in the morning? But if it doesn't happen to be your cup of tea, fret not, we've got the perfect alternative for you! Introducing Scrambled Pancakes — a fluffy sweet dessert made out of shredded pancake. 
Okay fine, this dessert isn't exactly new; it's been a traditional dessert in many European countries since the days of Emperor Franz Joseph who lived from 1830 to 1916. This Austrian monarch loved this dessert so much that it was named in honour of him! Scrambled Pancakes are popularly called "Kaiserschmarrn" in Austria, which roots from kaiser (emperor) and schmarren (a scrambled dish). 
So, if you love pancakes and eggs just like Emperor Franz Joseph, then this is the recipe for you!
Ingredients for Scrambled Pancakes: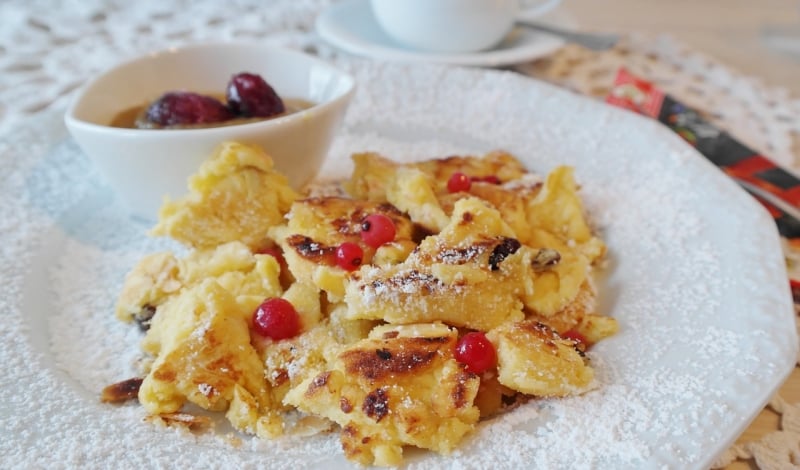 2 tbsp of unsalted butter, room temperature (first batch)

2 tbsp of granulated sugar (first batch)

4 eggs, separated

1 pinch of salt

2 cups of all-purpose flour

1 cup of milk

1 tbsp of unsalted butter (second batch)

1 tbsp of granulated sugar (second batch)

1 tsp of ground cinnamon

2 cups of fruits of your choice (cut into bite-size pieces)
Steps to make Scrambled Pancakes: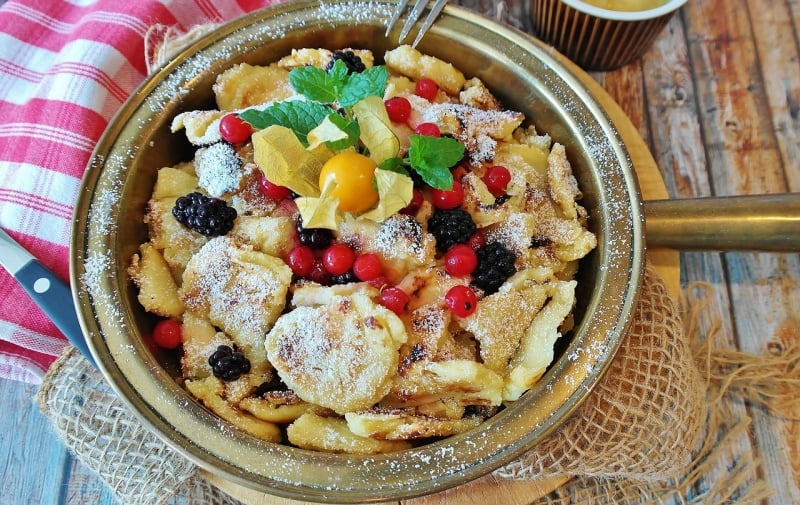 Cream the first two tablespoons of butter until it's frothy. Add the sugar, egg yolks, salt, flour, and milk,

one after another

.

Beat the egg whites until stiff, then carefully fold them into the batter.

In a large skillet, melt the last tablespoon of butter. Pour the batter on the butter while frying it three to four minutes on each side until golden. 

Using two forks, chop up the resulting pancake to your satisfaction.

In a separate bowl, mix the tablespoon of sugar and two tablespoons of cinnamon to make cinnamon sugar.

Serve your scrambled pancakes sprinkled with cinnamon sugar, and garnished with pieces of apple, cherries, and other fresh fruits!
Also read: Calamansi Muffins: An Easy Guide on How to Bake These Philippine Pastries!
Scrambled Pancakes are beckoning to your sweet tooth! It's high time to try your hand in making this OG Austrian dessert that — in our opinion — started it all for the trending pancake cereal. Make Scrambled Pancakes your next speciality and don't forget to tag us with your creations on Instagram @tripzillamag!