Running through the stunning Flåm Valley in Western Norway, the Flåm Railway Line (or the Flåmsbana in Norweigan) has been consistently recognised as one of the best train journeys in the world. This 20km railway journey branches off from the main Bergen Railway Line, which is another incredibly scenic train journey. The entire journey takes approximately one hour, bringing travellers from Myrdal Station high in the mountains, down to Flåm Station by the breathtaking fjords (or back).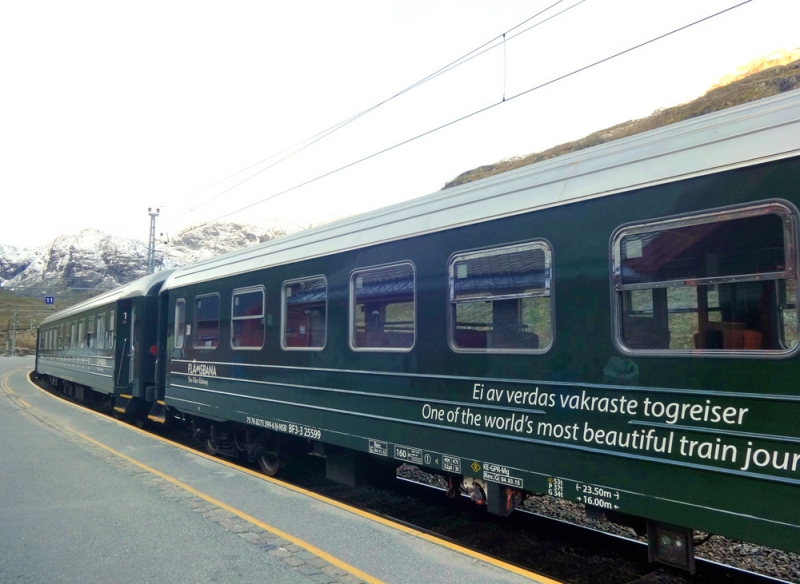 As one of the steepest standard-gauge railway lines in the world (80% of the journey is at a gradient of 5.5%), the Flåm Railway Line took 20 years of construction to complete and is often considered a marvel of Norwegian engineering.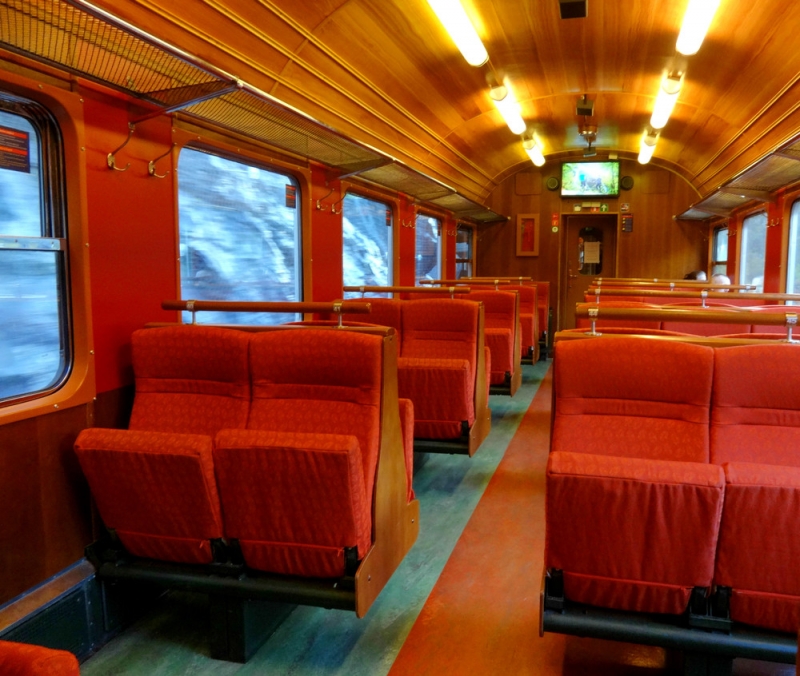 Sights to see along the Flåm Railway
Your magical journey begins the moment you step onboard the train. Equipped with elegant vintage carriages and classic red seats, the Flåm Railway will make you feel like you've gone back in time.
Tip: As the train is free seating, you can try to get a seat by a window that can be opened (usually at the front of every cabin) instead of a fixed window so that you can take better photos and feel closer to all that magnificent nature!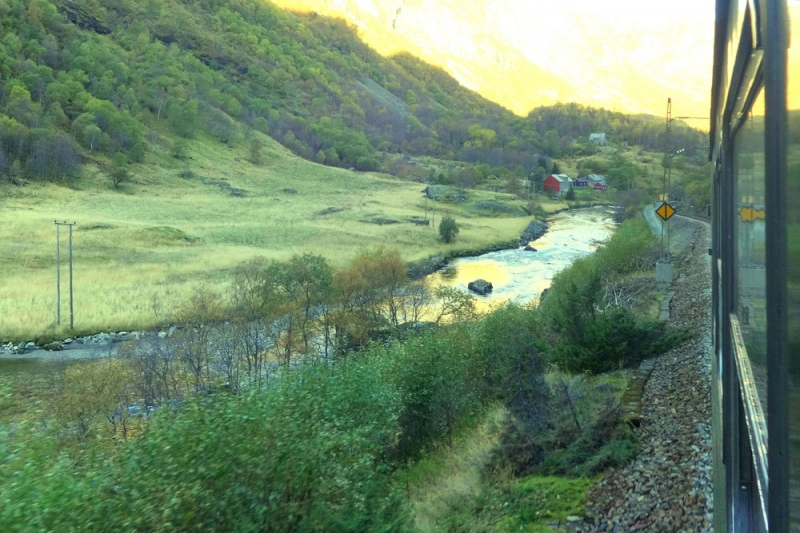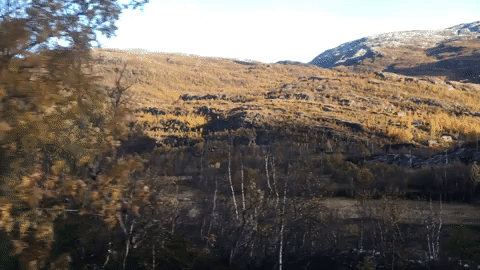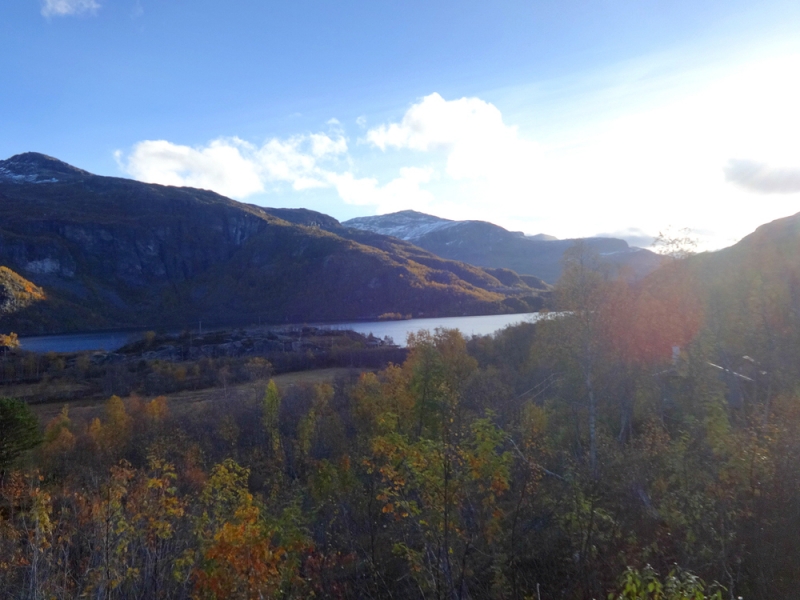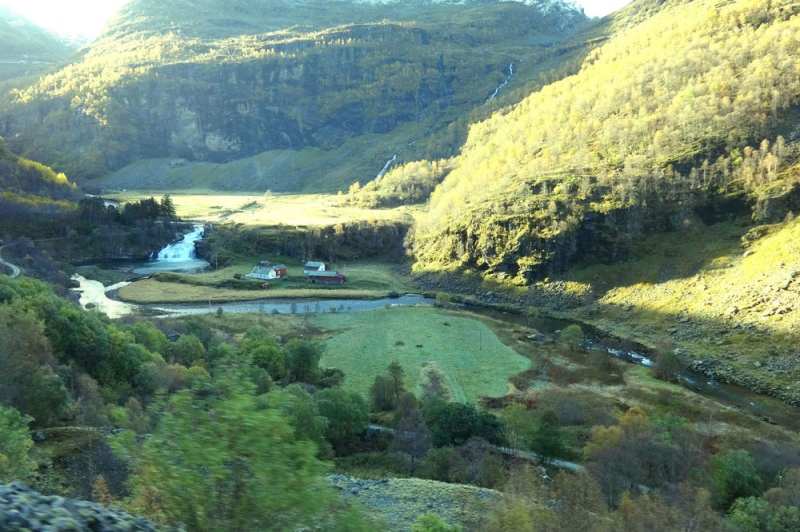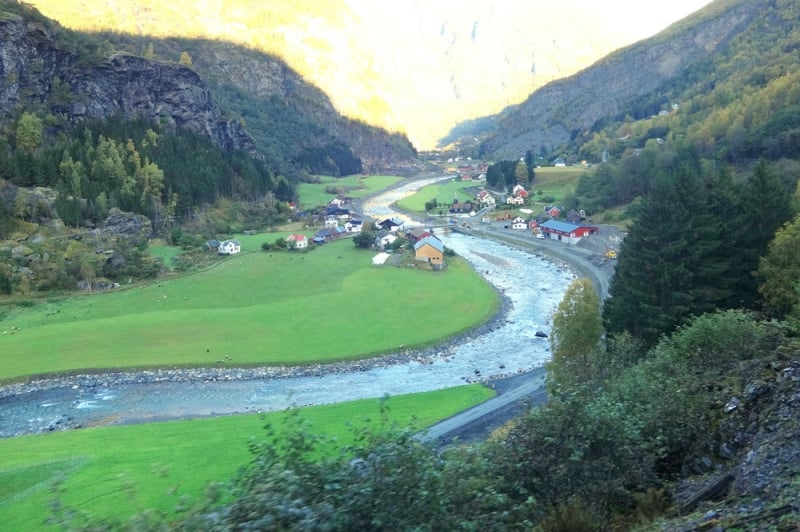 During the ride, you will get to witness some of Norway's wildest and most spectacular scenery. From steep slopes and deep gorges to winding rivers and charming mountain villages, a multitude of picturesque sights awaits. This is truly nature's masterpiece!
The train will also make a stop at the Kjosfossen waterfall. Here, passengers will get to disembark and take photos of this roaring waterfall to their hearts' content!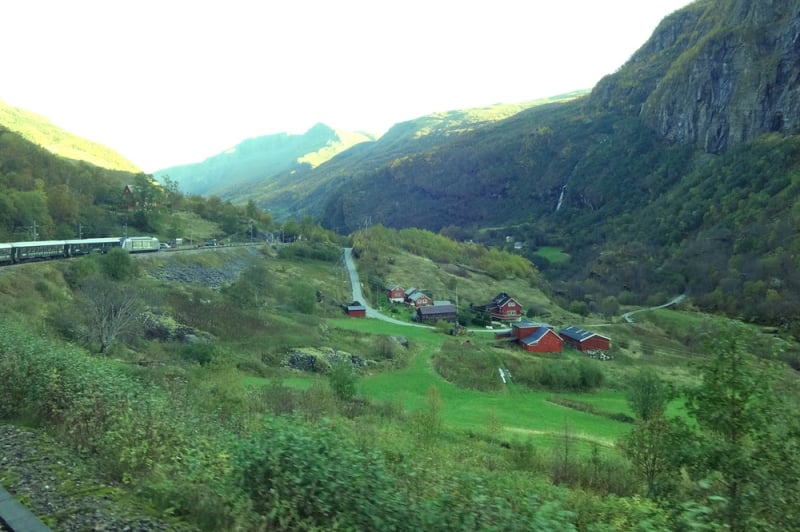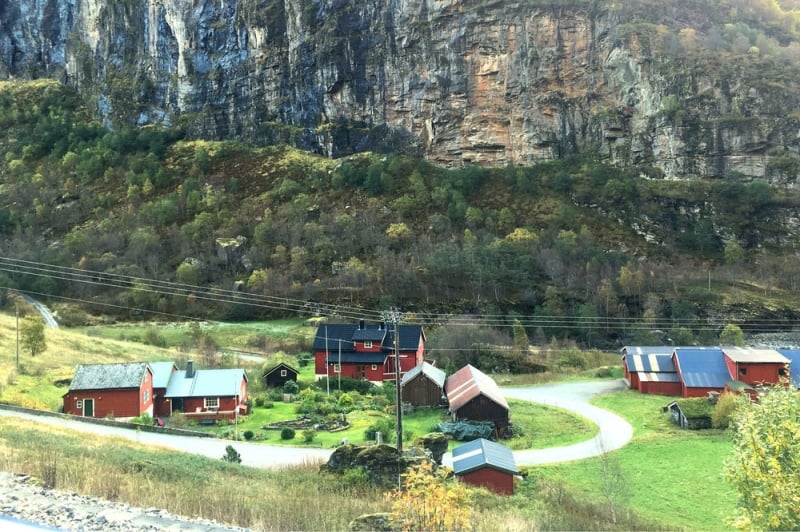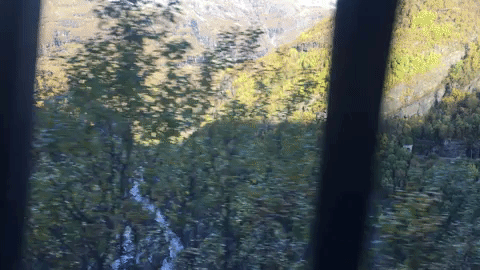 The train rumbles through a grand total of 20 twisting tunnels, many of which had to be carved out by hand during its construction. As the train skilfully rolls in and out of the mountains, you'll be treated to tantalising glimpses of the dramatic panoramic view outside.
Even though the tunnels are not conducive for photo-taking, it is actually one of my favourite parts of the journey. Because one moment you'll be travelling in the dark, and the next moment you'll be looking at the incredible Norwegian landscape from another angle. You'll never know what's out there waiting for you!
Key takeaway from this trip
I embarked on this Flåm Railway journey full of expectations, and I was not let down at all. Norway as a whole has provided me with many amazing memories, but my experience on the Flåm Railway will always remain as one of my favourite ones. This is a journey that I'll never be able to forget!
Fares
Return fare: NOK 480 for adults, NOK 240 for children (4-15 years old)
Single fare: NOK 360 for adults, NOK 180 for children (4-15 years old)
Also read: 10 Must-Know Packing Tips to Help You Survive Long Train Rides
If you're interested, head to the Flåm tourism website and Norwegian State Railways website for more information!