Staying at Causeway Bay has a lot of perks for those who love to shop and window shop. There's a wide array of goods in this area, from high-end fashion brands to street-side markets. There's so much to see, hear, taste, and do here that one day isn't even enough to explore. Here's five places to shop at in this vibrant shopping district – and it's actually feasible to cover all of them in one day!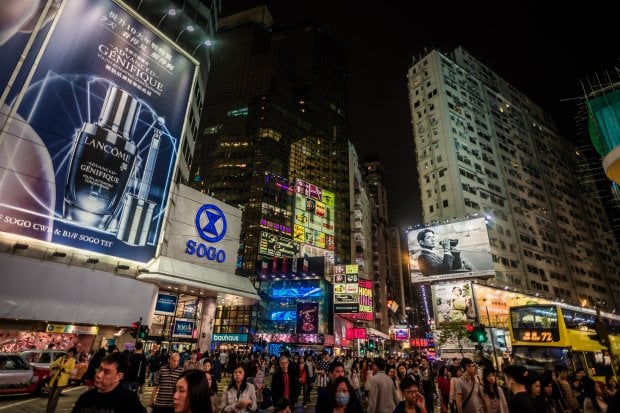 Image credits: http://bit.ly/1lbpwgU
1. Hysan Place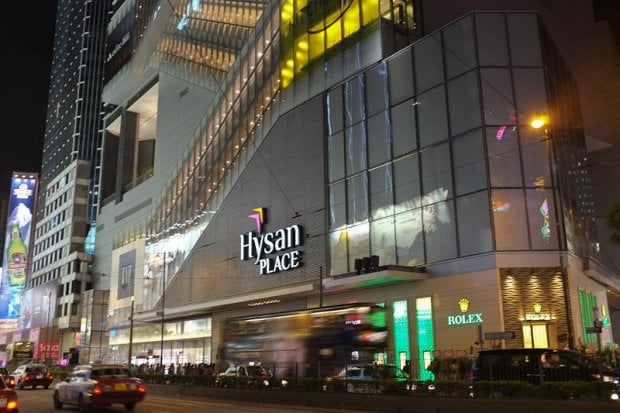 Image credits: http://bit.ly/1lCeBdb
The newly opened Hysan Place is a good place to start! Spanning over 17 floors, this mall has got a great selection of more than 100 shops. The most notable ones include the following: GAP, Hollister, French Connection, Superdry, Bauhaus, and Apple. Apart from that, there are also many food places here so you might want to try the restaurants out. Take your time here to purchase great stuff from the stores that cannot be found back home!
2. Times Square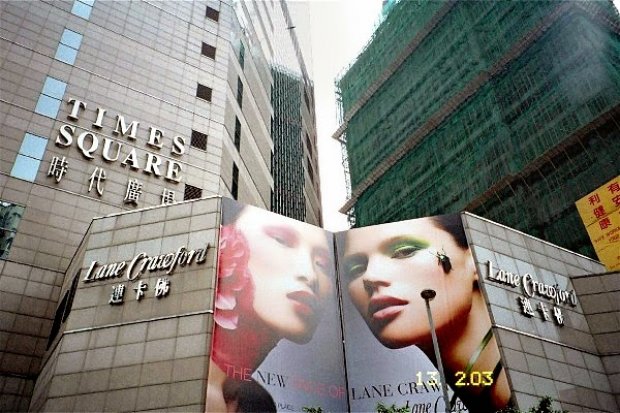 Image credits: http://bit.ly/WOnMBK
Next up would be Times Square, just a little further up from Hysan Place. There's always an interesting showcase or exhibit at the foot of this mall which gives customers an opportunity to take a memorable snapshot. With over 10 floors of stores, it's also a nice place to do some shopping.
However, it's not for those with tight budgets as the stores here are leaning towards the high-end of things. Some of the notable brands here are Zara, Tory Burch, Marc Jacobs, I.T, agnes b., Calvin Klein, Lacoste, and Tommy Hilfiger. There's also a supermarket here called city'super at the basement, where we bought some yummy grocery items to take back home.
3. Lee Gardens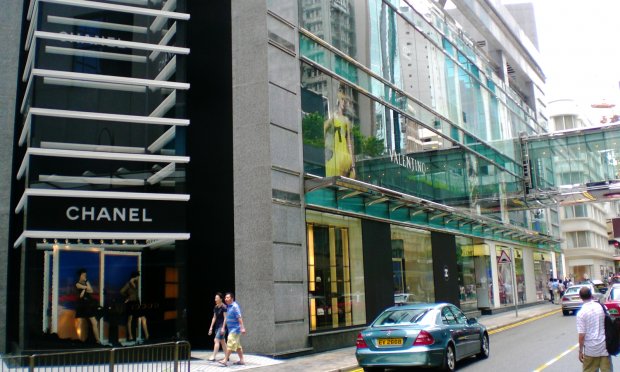 Image credits: http://bit.ly/1ulB0Fb
Lee Gardens is located just a few blocks away, and I guess this place is reserved for those who are willing to spend a lot. Just looking at the brands here will make you aware of that – Gucci, Bulgari, Hermes, Louis Vuitton, and Miu Miu among others. Even if you're on a budget, it can still be nice to browse around the shops here to check out what's new and in fashion.
4. Jardine's Crescent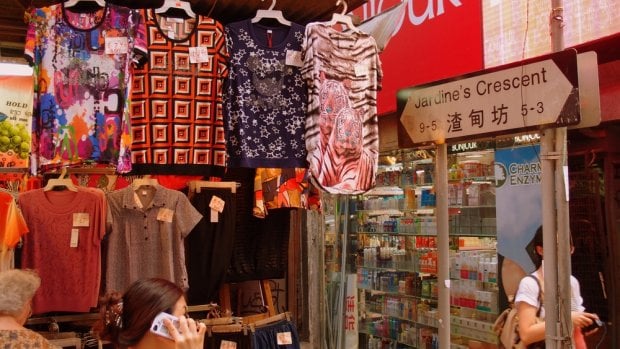 Image credits: http://bit.ly/1keHbqg
In Causeway Bay, you may pass by a street market called Jardine's Crescent. For bargain hunters, this seems to be the most appealing place. Though narrow, this street has a wide selection of goods, ranging from clothing to other trinkets. It's a place for those who are great at haggling for the best prices. It's a nice idea to go exploring here to see if there is anything worth buying. At the edge of this street, there's also a wet market where you can get good deals on flowers and fresh produce.
You can also purchase Chinese medicine from a pharmacy located along Hennessy Road. There are actually quite a number of Chinese drugstores at this area where you can get nice remedies for most types of ailments. If you would like to consult with a Chinese medicine practitioner, there are pharmacies which offer this kind of service – however, English is quite a rare find in these parts.
5. SOGO Department Store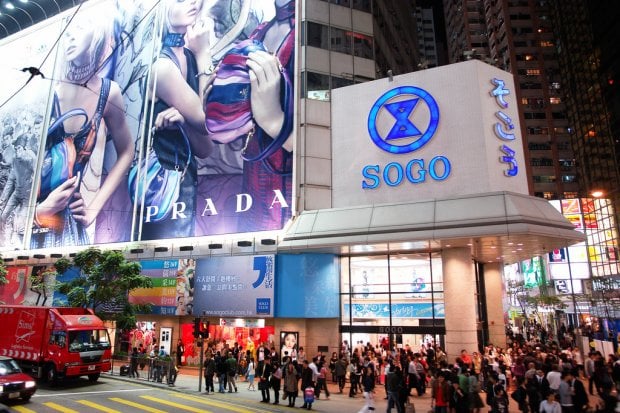 Image credits: http://bit.ly/UrCA80
You can't miss the SOGO Department Store, as it is right there when you get out of the MTR station at Causeway Bay. This is a really nice department store with over 10 floors of shopping. They have a wide selection of food, clothing, household items, and other products which may take your fancy. The prices here are relative depending on the brand you choose but there are bargains to be found in each floor.
There is just so much to see in this vibrant part of the city – I might spend more time here the next chance I get to visit Hong Kong. I'm sure there will be something new again to visit by then!
How to get here:
Take the Island Line and get off at Causeway Bay MTR Station.
All exits will lead you to the bustling shopping area so just take your pick.
Contributed by The Loft Prince.