Hong Kong has so much to offer as a tourist destination. One could always go on a scenic hiking trail off the urban areas and return for a shopping and eating spree within a day, thanks to its well-connected transport network. In fact, there are many public transport options in Hong Kong and the way they were designed and linked allows you to get around the city with ease. Not sure how they work? Check them out below if you're heading there soon!
1. MTR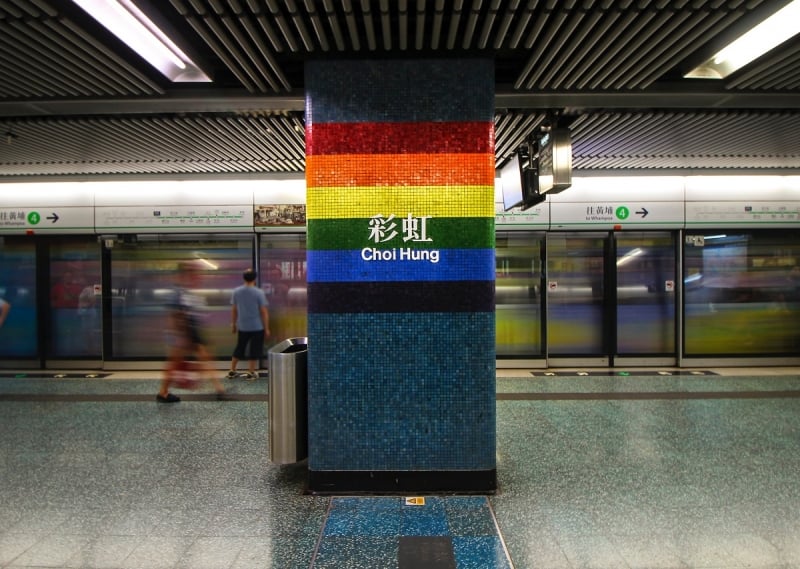 The Mass Transit Railway (MTR) is very well established in Hong Kong. Reputed for its efficiency and reliability, the metro system has been consistently ranked as one of the best in the world. Most travellers would rely on the MTR because it's just so convenient.
Pros
It's easy to get around and it provides pretty good connectivity and coverage across urban areas. Most importantly, it's fast and it beats the traffic jams especially during rush hour. On the most heavily used lines, train frequency could be less than two minutes!
Cons
Given how densely populated Hong Kong is, expect that these trains get really crowded during rush hour. That claustrophobic madness is real. And Hong Kongers are known to walk really fast, so imagine that in a crowded interchange station. Your working life is already a rush, so why remind yourself of that when you're supposed to be on holiday?
2. Buses
It's hard to miss those double-decker buses plying the streets. They're virtually a permanent feature of the urban streetscape. You could easily hop on a bus and go on a mini road trip, through bustling thoroughfares, scenic expressways or even hilly, winding roads that bring you closer to nature. Some routes may have all of them in one!
Pros
Buses bring you almost everywhere, and they cover the remaining major areas that the MTR doesn't serve. In addition, there are numerous buses with express sectors, which could be a good alternative to the MTR; you have a better chance of getting a seat and you may not even need to transfer unlike changing lines on the MTR.
Moreover, the scenery from the top deck can be pretty epic! Just imagine that vibrant scene when you zip past the endless illuminated advertisements at night. Or picture that breathtaking view when the bus climbs up winding streets that overlook the hilly surroundings from quite a height. If you're aboard the MTR, you won't really see much since you'll be mostly underground!
Cons
Traffic jam is the worst enemy whenever you're on the road. Your bus journey could really stretch if you get caught in one. And it's pretty hard to find the correct bus stop for a particular route along the busiest streets; there are just so many bus routes and bus stops are staggered to minimise bus jams.
3. Minibuses
You've probably seen them featured in movies and TVB dramas. They're synonymous with the Hollywood flick Fast and Furious. Minibuses add to the convenience no doubt, but people have divided opinions; you'll either love or loathe them.
There are two different kinds of minibuses as follows:
Green minibus
Services are regulated and they operate fixed, numbered routes that call at designated stops, much like normal public buses. Fares are fixed according to the route length and you could pay with the Octopus card with ease.
Red minibus
They are non-regulated, unlike their green counterparts. That means they have no fixed routes and the driver is free to accommodate passengers going towards the designated destination. Passengers could board and alight anywhere along the road, provided that it is safe and legal to do so. Unlike other forms of transport, you can only pay by cash. Fares are set by the driver, which means he could increase the price as he wishes according to factors like demand or risky situations during typhoons!
Pros
They could give that adrenaline rush if you're looking for some cheap thrill. These sprinters can go really fast and you could be at your destination in no time. Competing alongside the MTR and buses, they could also penetrate places where normal buses couldn't go, such as those rural areas or country parks where you'd probably start your hiking trails. Licensed to carry up to 16 passengers (or 19 for newer vehicles), you're guaranteed a seat due to the no standing rule.
Cons
The minibus network is quite an organised mess. You'll likely need to rely on knowledge from locals and even so, not all would know. In addition, the language barrier could be a problem if you don't speak Cantonese at all. Even if you know the route, you'll need to call out the bus stop name to the driver when you intend to get off. It gets more complicated when you take the red minibuses. You'll need to further enquire on the drop-off point and the fare, all in Cantonese!
A major concern about minibuses is safety. Speeding is an issue especially among the non-regulated red minibuses in which drivers are free to make as many trips as they wish to maximise their profit. In fact, the accident rate for minibuses is relatively high. To address this, all minibuses are installed with giant digital speedometers displayed for passengers so that they could report drivers who speed. In reality, however, no one gives a sh*t.
4. Trams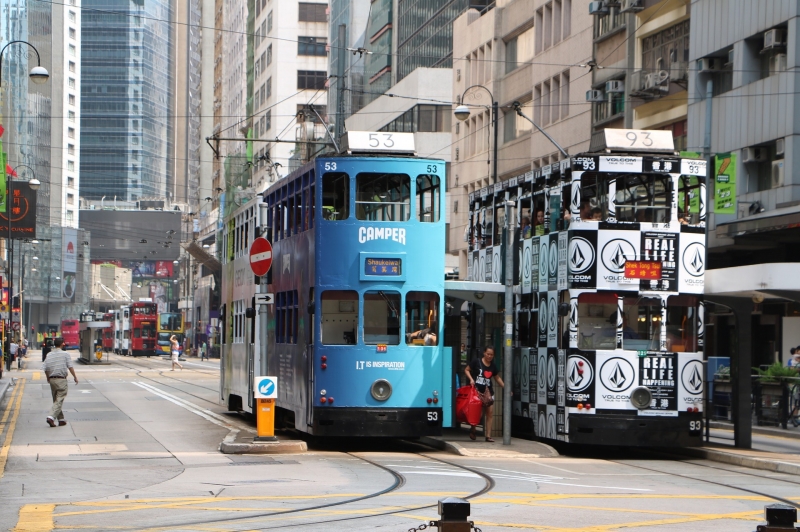 Affectionately known as the "ding-ding", the iconic double-decker trams have been running like clockwork since the beginning of the 20th century. A trip on one of those vintage trams should be a high priority on the itinerary, and it's probably the best way to experience urban Hong Kong on-the-go!
Pros
It's a timeless, quintessential Hong Kong experience that many locals enjoy as they grow up. And it's the most affordable mode of transport! At HK$2.60 per trip, it's a steal!
Cons
Hard seats, cramped interiors, and mostly non-air conditioned cars — they don't make an ideal setting if you're looking for comfort, especially under the sweltering summer weather. It also has a limited coverage; the network only covers the length of northern Hong Kong Island where it's most urbanised.
5. Ferries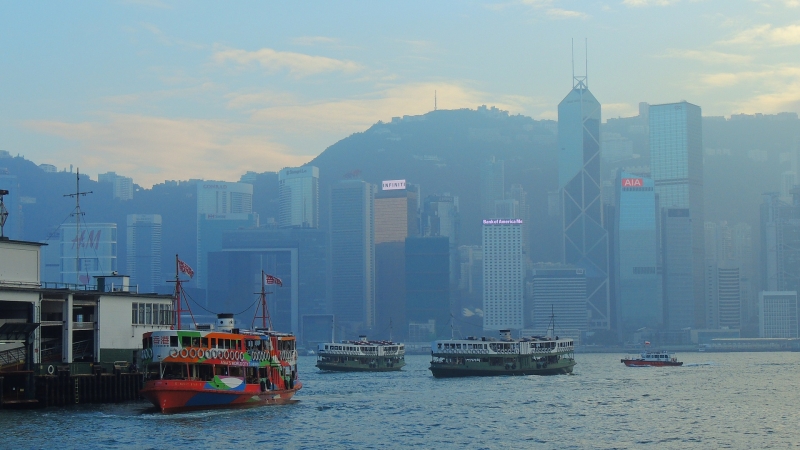 With a dense population spread across both sides of Victoria Harbour, ferries have been providing necessary connections between Hong Kong Island and Kowloon since the early colonial days. Despite having road tunnels and MTR lines built in the recent decades, ferries still prove to be a popular choice for tourists and locals alike. They also connect to offshore islands where the MTR and buses don't go.
Pros
You'll escape the urban madness and enjoy the spectacular view of Victoria Harbour at a leisurely pace. Just like taking the tram, a ferry ride across the harbour should be on your must-do list. Looking for a longer escape? You could also hop aboard and take a day trip to the offshore islands.
Cons
Slow, basically. But fast ferries are available for some routes at higher prices. Other than that, there really isn't anything else to be bothered about, unless you're afraid of travelling by boat.
After all, you can't complain much either. Life is already quite hectic in urban Hong Kong, so just take things slow and enjoy your time there!