Travelling to Seoul in summer is unlike travelling to a beach paradise somewhere in Southeast Asia. The weather in Korea gets super humid during summer, which means that sometimes, you might discover yourself sweating every minute and regretting why you decided to go on the whole trip. However, there are always tons of places to go and things to do in Seoul, so keep your eyes glued to the screen and have a look at the top six activities that you must do if you visit Seoul in summer.
Also Read: Seoul Shopping Guide for Bargain Hunters
Chill along the Han River

Image Credit: Topokkigirl
Han river is the main river that crosses Seoul, and not only does it provide water to 10 million Seoulites, it also boasts nice riverside parks where you can see locals camping out or chilling while drinking every summer if the weather gets too hot. Han river has several riverside parks along the river, with the most popular ones as Yeoyinaru, Banpo and Tukseom Han river park. Banpo Han river park nicely connects to the bustling shopping mecca Garosu-gil and even has a beautiful water fountain show aside Banpo bridge. Don't miss out!
P.S. A little bit of chicken and beer won't hurt, I'm just saying.
Go watch a Korean Baseball Game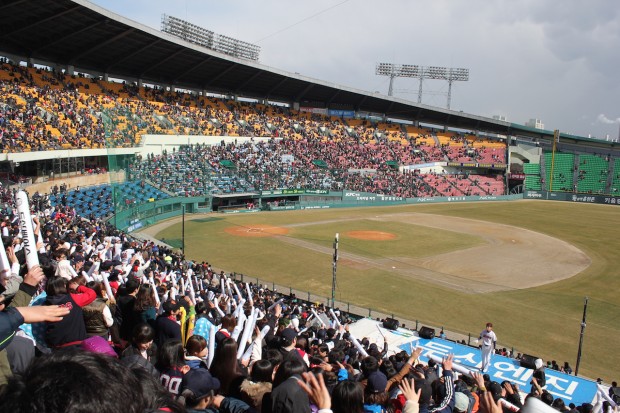 Image Credit: Jisu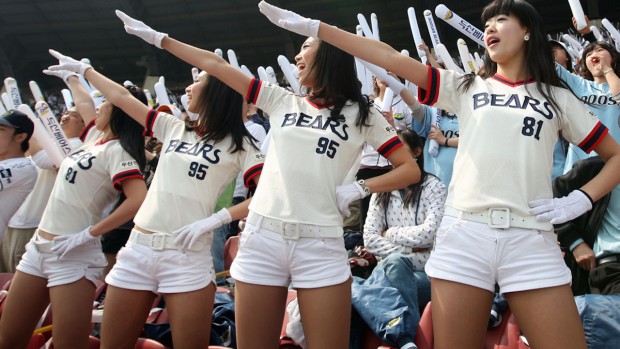 Image Credit: samsamstory
What is Korea's national sport? You might say Taekwondo, but Koreans are crazy when it comes to baseball, which boasts an official competitive league comprising of 10 teams. The baseball culture is no joke here. There are cheerleaders, ehem, beautiful Korean girls, dancing and leading the fans, and every player has his own theme song and cheering chants. Seoul is home to three teams on the Korean Baseball League, which are Doosan Bears, LG Twins and Nexen Heroes, with the aforementioned two boasting the largest fandom among all the teams.
P.S. Yet again, it would be sad not to have some chicken and beer inside the stadium…
Enjoy a variety of music festivals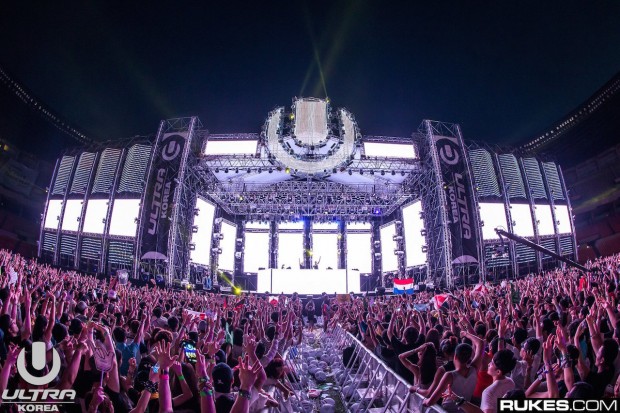 Image Credit: Rukes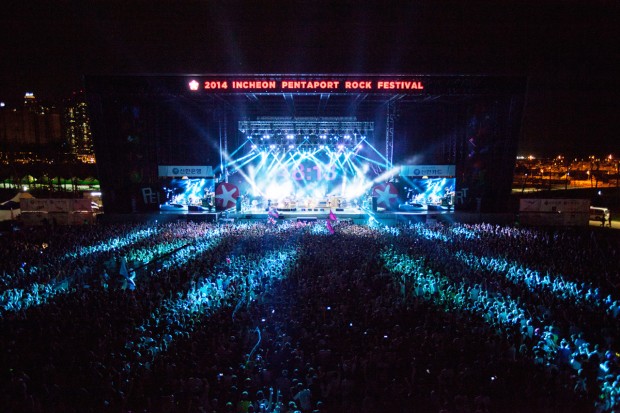 Image Credit: Koreagigguide
Seoul, like any other city, sees a plethora of festivals in summer. From jazz to rock to electronic dance music, Seoul glistens in colour when it comes to summer festivals, with the most popular ones as Incheon Pentaport Rock Festival, Ansan M Valley, Seoul Jazz Festival, Ultra Music Festival and Global Gathering. Moreover, this year's lineup for Ultra Music Festival is considered the "best of best" among EDM fans, so if you're one of them, don't miss out.
Camp out and go hiking in the mountains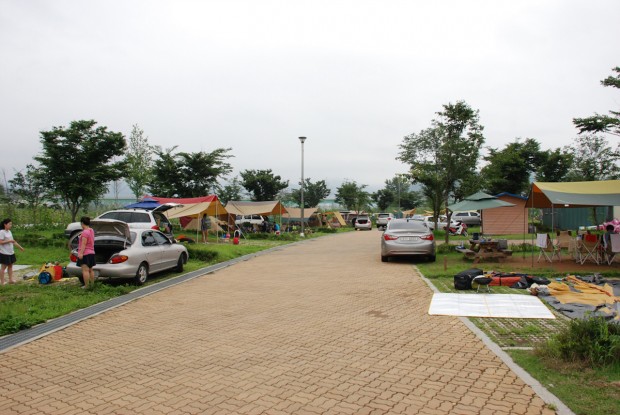 Image Credit: lastcamping
Summer is the season to go camping, so why not in Seoul? Although there are several camping sites around Han river park, the best one is in Jarasum in Gapyeong, a 20-minute drive from Seoul, and features an array of camping sites with mind-blowing fully equipped facilities. The venue itself is close to nearby lakes and mountains, where you can enjoy a hike up there and enjoy the fresh air.  Recommended mountains in Seoul are Gwanaksan, Dobongsan, Bukhansan and Suraksan.
Pig out on ice flakes and naengmyeons (cold noodles)

Image Credit: Okryukwan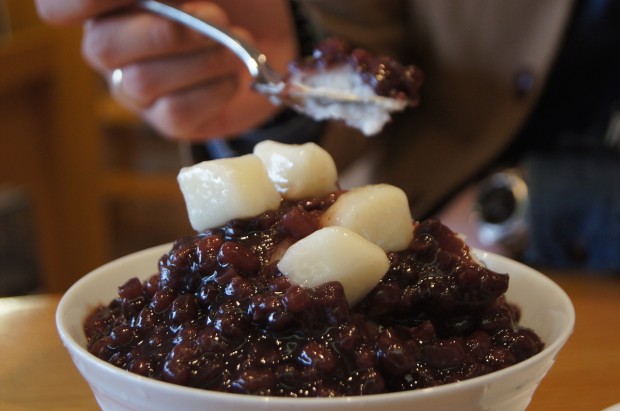 Image Credit: danawa
Korea has a unique dessert popular in summer. Called bingsu in Korean, this ice flake dessert comes in a variety of toppings including the classic red bean paste which is often sold in bingsu-centric shops across the country. Koreans love to gather around a table and enjoy spoonfuls of freezing ice flakes during summer. Another favourite is the naengmyeons, a Korean equivalent of cold noodles, which is also one of the national foods of Korea. It is not surprising to see people lined up in front of a cold noodle place on a hot summer day. Most shops serve cold noodles complemented with slices of meat. Those two go together pretty well!
Also Read: 10 Best Places to Eat in Seoul
Splash out at water parks, water gun festivals and more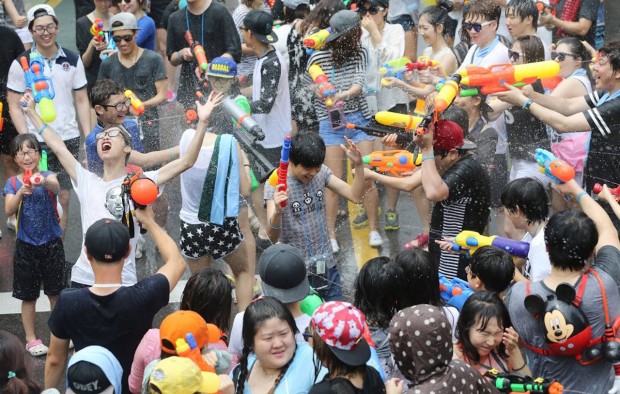 Image Credit: Chosun Ilbo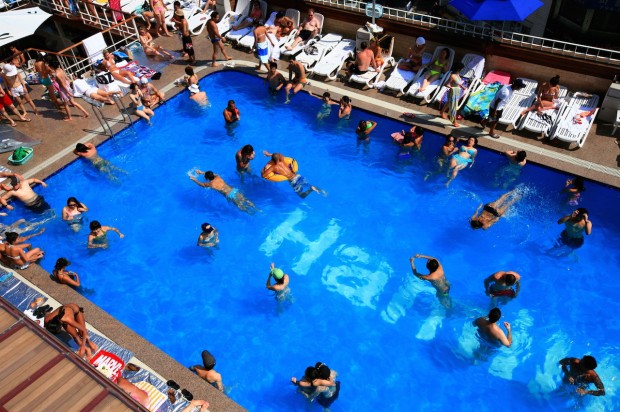 Image Credit: Seoulselection
What is summer without soaking up the heat and enjoying some splashes of water? Although Korea is a peninsula surrounded by ocean waters on three sides, it is not that easy to access the beaches. The closest beaches are usually around two or three hours' drive away from the city. Good news though is that Seoul has plenty of outdoor pools, not to mention never-ending pool parties and even an annual water gun festival at Sinchon. You can also pay the mega water parks, such as Caribbean Bay and Ocean World, a visit for an all-day fun of water slides.
Also Read: How to Travel Seoul on a Budget in 2015
Enjoy your summer in Seoul!