So here's the story: It was mid-August 2016 and there I was at the airport, lugging around a massive suitcase and dragging my feet towards the check-in counter for my one-way flight to Hong Kong from Malaysia.
As I arrived, I was ecstatic yet a little bit scared. Confident but also weary. I began to have doubts about my impending year of study in Hong Kong. But as the weeks turned into months, I adapted and by the time I had to bid farewell a year later, I realised that despite some initial hardship, choosing to study in Hong Kong was the best decision I'd ever made.
Here are six reasons why I think studying Hong Kong is an amazing opportunity.
1. There's so much more to Hong Kong than meets the eye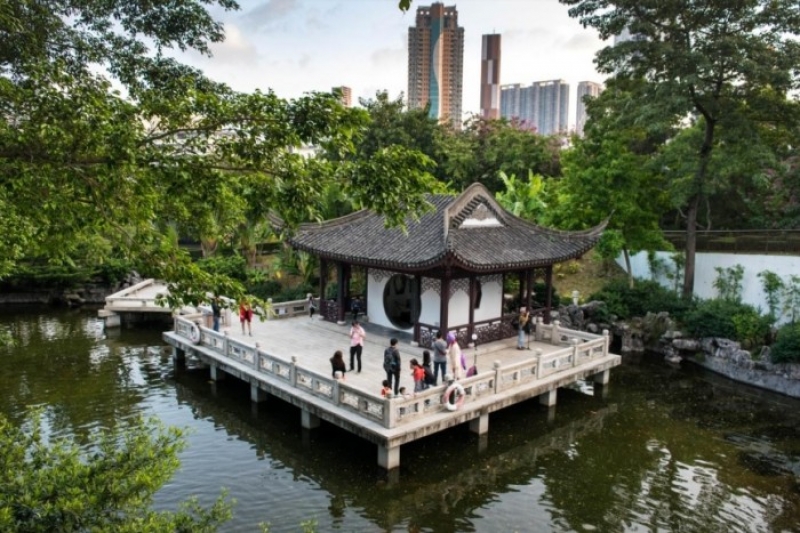 Most people visit Hong Kong for an average of four days and base most of their activities in the touristy regions of Mong Kok and Central. As a result, there are many sides of Hong Kong that they end up not seeing. Studying in Hong Kong essentially meant that I had all the time in the world to visit this wonderful city and its many hidden travel gems.
On one of my off days, I rode the Hong Kong MTR to Lok Fu Station and took a casual walk through the quiet suburban side of Kowloon City towards its famous historical Walled City Park. Upon reaching, I couldn't help but be wowed by the serene surroundings as the bustling metropolis temporarily faded from view. Hidden gems like this (and others like Tai-O Fishing Village and the Tsz Shan Monastery) are often overlooked for more mainstream attractions but because I was there for a long time, I got to enjoy many of Hong Kong's criminally underrated sights and experiences!
2. Food in Hong Kong is a true culinary adventure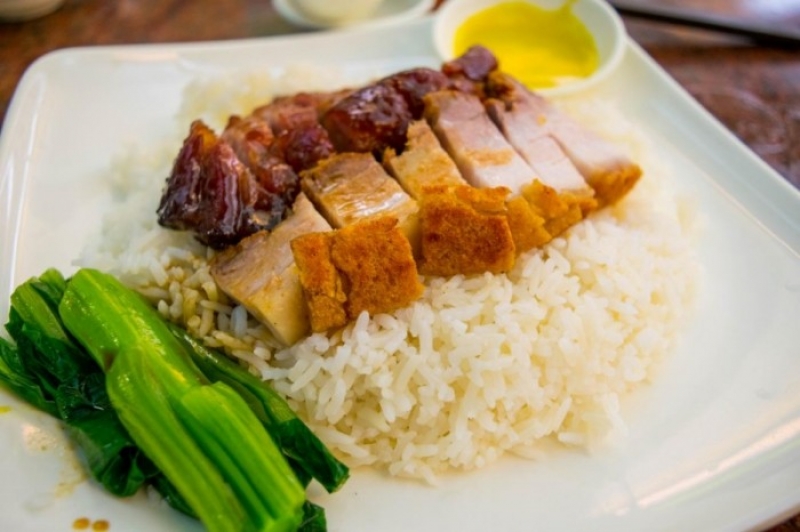 I don't think I can ever say this enough: the food culture in Hong Kong is a lot more than just dim sum! There's plenty of delicious and unique gastronomic pickings to choose from, ranging from beef brisket noodles, various roast meat dishes, and gloriously savoury congee to assorted Chinese pastries and freshly-baked bread! Even McDonald's here offer special menus that are found exclusively in Hong Kong!
But the real fun was in finding the best places to eat for the lowest prices! As a student trying to survive on a shoestring budget, this comes naturally with experience, believe me. While you may not get the chance if you're following an organized tour, I highly recommend eating at a dai pai dong (open-air food stall), not only because it is affordable and yummy, but also because it is a great place to people-watch and soak in the local vibes of the city folk!
3. Breathtaking natural scenery was often just an MTR ride away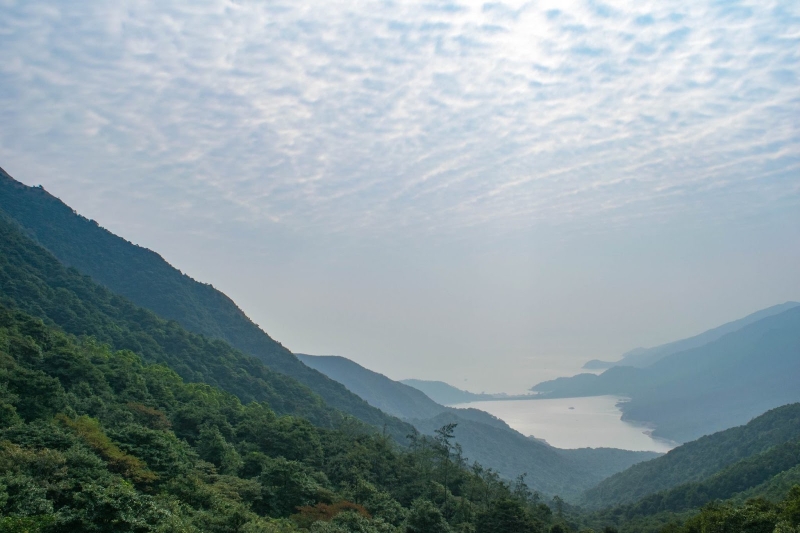 Well, okay, no. Sometimes it takes more than just one MTR ride but the point is, despite its reputation as a bustling metropolis with dizzying skyscrapers and flashy neon lights, Hong Kong is actually home to quite a number of alluring natural scenic areas. Top of the list would be places like Ngong Ping, the Dragon's Back, the aforementioned Tai O Fishing Village and the beachside village of Shek O, among other wonderfully beautiful places most tourists pass by without a second thought.
Perhaps one of the most comforting thoughts throughout my year of study in Hong Kong was that I had access to all these beautiful places at any given moment. And since most of these places (except Ngong Ping) offered free admission, I could go admire the lovely scenery and de-stress whenever I wanted, provided I was up for a long walk and some hiking!
4. Culturally, Hong Kong is a global hub of diversity
Hong Kong is truly a global city and sometimes, you can't really appreciate what that truly means until you've lived in the city for an extended amount of time. Listed as one of the most populous cities in the world, Hong Kong is a cauldron of different cultures and lifestyles thanks to the diversity of the people living there.
Take a walk through Kowloon City, the suburban neighbourhood a little ways northeast of Prince Edward and you'll find a multitude of Thai and Vietnamese restaurants lining every street, reflective of the vibrant communities living in the area. Korean and Japanese pop culture is also a massive hit among Hong Kong youth, as evidenced by the many concerts, anime conventions, and cosplay events held throughout the year! In fact, while I was there, I was able to attend two K-Pop concerts (IU and Apink) within the space of three months! I can tell you now, they were awesome!
5. Public transport in Hong Kong is on point!
Getting around in Hong Kong was a cinch, especially with my student pass card which entitled me to rebates when travelling certain routes. But even without the benefits of concessionary fares, public transport in Hong Kong is arguably the best in the world. Its efficient subway system (which connects all the way to Shenzhen, China!), trams (in Central), ferries and buses make getting from one location to another in Hong Kong relatively hassle-free!
As a traveller by heart, the ability to explore Hong Kong and the accessibility to places like Macau and Mainland China via affordable public transport excited me beyond anything else!
6. It is, in essence, a city which challenges and then rewards you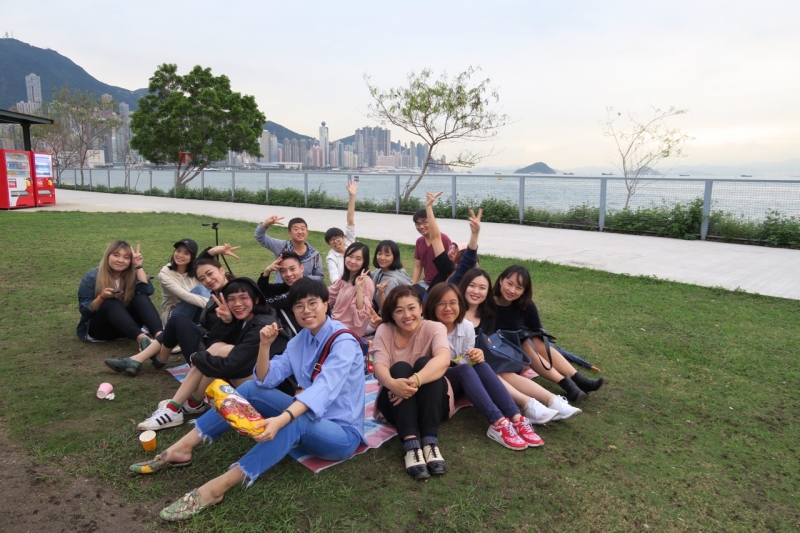 I'll be honest, despite my glowing recollection of my time in Hong Kong, the first few days were particularly stressful and disorienting. I'd studied in Kuala Lumpur before but Hong Kong was a city on a whole different level compared to Malaysia's capital. Constantly fast-paced, crowded and somewhat pricey, I had to learn on the bounce to adapt before I finally settled into life in Hong Kong.
But once I did that, all the wonderful things about living in this bustling city (some listed above) finally became more apparent to me and I eventually fell in love with Hong Kong. In fact, even as I'm writing this, I'm dealing with waves of nostalgia already! I think I'll go look up flight tickets to Hong Kong soon!
Great times indeed
Despite all the ups and downs I had during my year of study in Hong Kong, I'd like to believe that the city instilled in me a new mental toughness along with the ability to appreciate the finer things in life, even amongst a sea of unfamiliar faces within a true metropolitan concrete jungle. And for that, I'm glad that I made the choice to study in Hong Kong, that I boarded that plane. After all, it turned out to be one of the best decisions I made in my life!