Penang needs no elaborate introduction in the travel community. Thanks to its rich cultural heritage and world-famous street food (laksa and cendol, anyone?), Penang has seen itself become one of the top destinations in the region.
It matters not how many times you visit the island city, there's always something new and exciting to explore. Be it a new eatery or an attraction that rose to fame on social media, there's just so much to see and do! While you can certainly do a Google search on how best to spend your time in Penang, nothing beats a little inside information from a true blue Penangite.
So, without further ado, here are some of the newest hipster attractions, hangouts and cafes to check out the next time you're in the Pearl of the Orient. Straight from the insight of a local!
Also read: Penang Isn't Just All Food! Here are 10 Hotels & Resorts Under $200 Per Night For Your Next Weekend Getaway
Latest Attractions
ESCAPE
Providing an escape (pun intended) from city life, ESCAPE is a theme park in Penang that's guaranteed to help you unleash your inner child. Promising fun for the whole family regardless of age, ESCAPE encourages patrons to tear away from their phones and simply enjoy good times the old-fashioned way.
The most popular section in ESCAPE is the ESCAPE Water Park, filled with exciting rides and attractions. Get your adrenaline pumping and make a splash by sliding down one of the fun water slides or by taking on the Mega Drop. Alternatively, you could also frolic leisurely in the pool for a relaxing afternoon.
If you'd prefer to keep yourself dry, you can also engage in fun-filled activities in the jungle zone. You can trek the short jungle trail that's designed to help instil a sense of exploration or zip through the air amongst the tall trees and fulfil your childhood dream of being able to fly! Either way, these exciting yet safe activities are truly enjoyable and they make ESCAPE arguably one of the best theme parks in all of Malaysia!
Entopia by Penang Butterfly Farm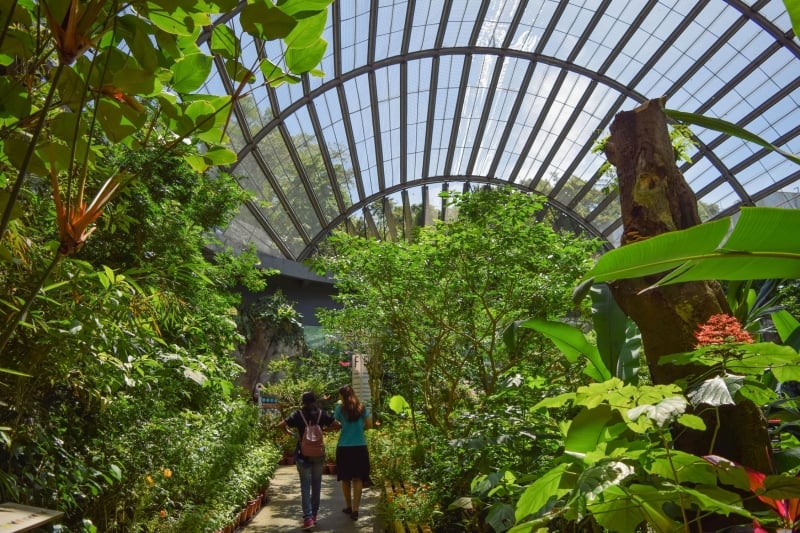 Some of our readers might be familiar with the Penang Butterfly Farm, first established in the late 1980s. As one of Penang's most endearing tourist attractions, the farm received plenty of awards throughout its years. However, if you haven't visited since 2016, boy will you be in for a pleasant surprise!
After extensive expansion and renovation, the Penang Butterfly Farm was turned into Entopia in 2016. Where the humble farm once stood, an impressive dome-like structure now greets visitors. Inside, over 15,000 free-flying butterflies roam in the Natureland, a living garden vivarium which also houses other invertebrates and small reptiles. It is Malaysia's largest butterfly garden and it is indeed majestic.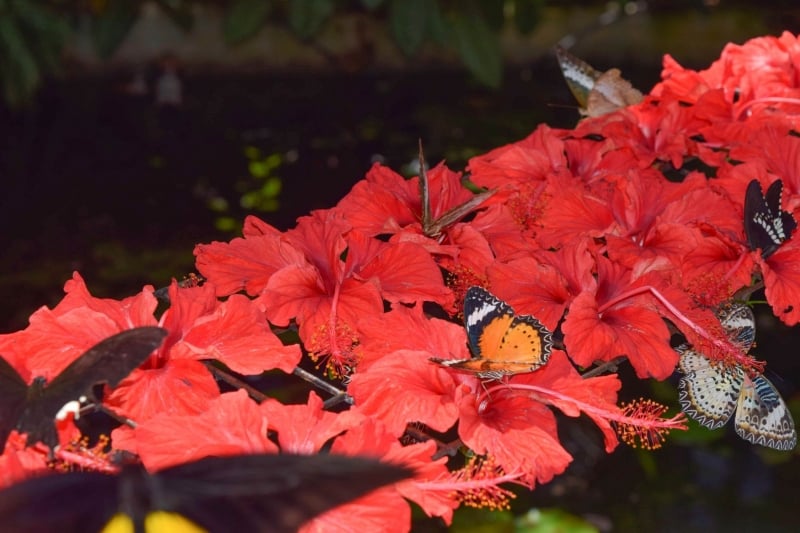 However, the massive garden is only part of the attraction at Entopia. There are multiple levels and zones in Entopia showcasing the many different faces of Mother Nature. The Breeding Ground houses countless number of cocoons and pupae. Hang around long enough and you might just be lucky enough to see a butterfly emerge from its cocoon right before your eyes.
If you ever wanted to get over your fear of insects, this might also be the place for that. In the lower levels of Entopia, you will find plenty of creepy crawlies housed in enclosures. Take the chance to learn more about these fascinating bugs and maybe even touch or hold them if you feel comfortable enough to try.
Before you wrap up your day at Entopia, make sure to take part in the butterfly release event which occurs daily. Make a little wish before releasing a butterfly and let it carry your wish to the winds!
The Habitat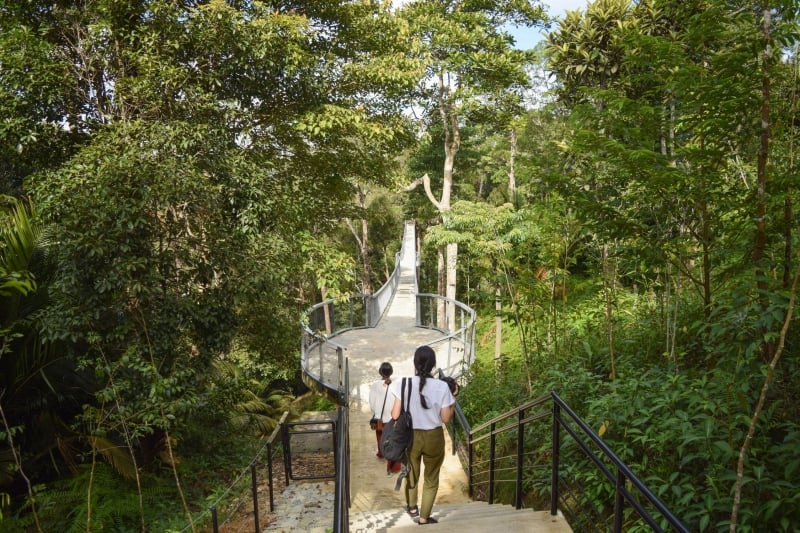 While Georgetown is all about the city vibes and good ol' street food, sometimes it's good to take a break from city life and enjoy the serenity of nature. The Habitat is a natural haven located on the fringes of Penang Hill's virgin jungle reserve. As you trek through the lush nature trails, know that you walk amongst one of the oldest rainforests in the world, dating back close to 130 million years!
In The Habitat, you'll experience the flora and fauna of Penang's rainforest like never before. There are plenty of scenic areas providing jaw-dropping views, including along its popular Langur Way Canopy Walk. If you're lucky, you might even come across some curious forest animals along the way as well.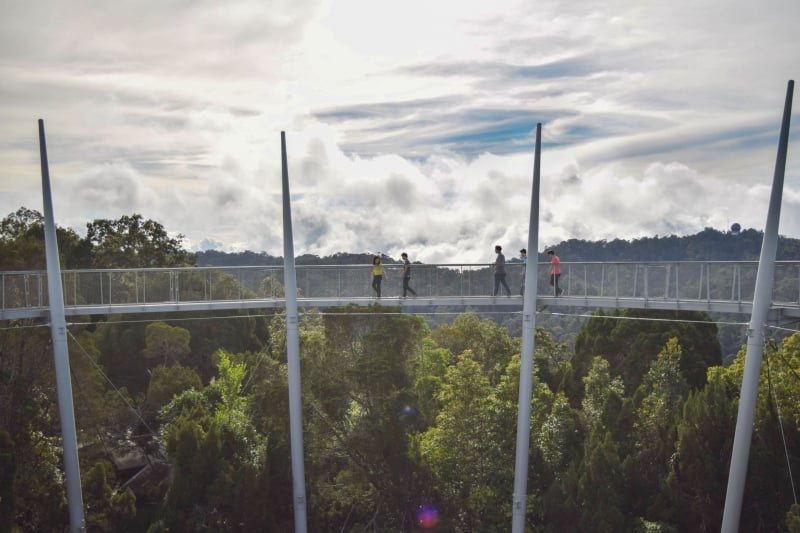 That being said, nothing is quite as impressive as the Curtis Crest Tree Top Walk. As the name suggests, you'll find yourself climbing a few flights of stairs to walk among the trees in the area. Because the Habitat is situated at the top of Penang Hill, the Curtis Crest Tree Top Walk is the highest scenic viewing point on the entire island!  A circular structure allows you to admire a 360-degree view of Penang.
On clear days, you can even see as far as the neighbouring state of Kedah! It is truly a breathtaking sight, even for a local like me. What's more, the team at Habitat are actually working on adding aerial routes (read: flying fox tours) to the attraction. Basically, once it is set up and ready to roll, instead of trekking through the forest, you can glide amongst the trees like a bird! I don't know about you, but I can't wait for this new exciting addition!
The Top and Gravityz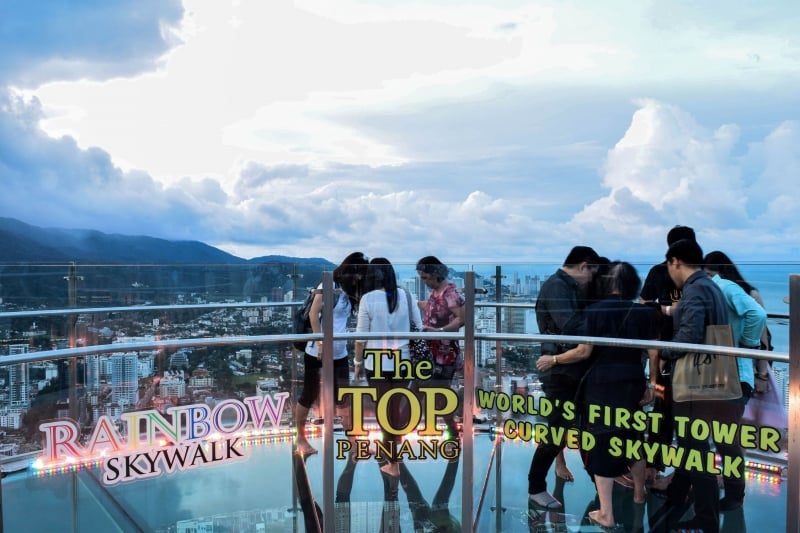 Part of a project to revitalise Penang's iconic Kompleks Tunku Abdul Rahman (Komtar) building, The Top is one of Penang's newest hotspots, featuring plenty of different attractions all housed within Komtar. However, the most popular attraction has to be the Rainbow Skywalk.
Ever wondered what a bird's eye view of Georgetown would look like? Thanks to The Top @ Komtar, you need not wonder any longer! Set on the 68th floor of Komtar, the Rainbow Skywalk gives visitors an uninterrupted view of Georgetown's skyline…IF they're brave enough to step onto the glass panels protruding out of the building. My advice? Don't look down. No, seriously, don't look down!
The skywalk is open until the night (subject to weather conditions) so you can catch a fantastic night view if you plan your trip then. Now, if the Rainbow Skywalk doesn't sound exciting enough, then you might just enjoy this next activity.
If you've ever wanted to be like James Bond or Ethan Hunt, then definitely check out the Gravityz. Located three floors below the Rainbow Skywalk, Gravityz is the place to enjoy a high-altitude adrenaline rush in Penang. Once you're securely strapped into your safety gear, you will take a step outside of Komtar…on the 65th floor!
You till then complete a mini-obstacle course which includes a flying fox challenge across the edge of the building! Whilst you get your heart pumping, you'll also be able to enjoy unrivalled views of the city below, ones that not many people can claim to have experienced themselves. So, are you game enough to push beyond your comfort zone?
Penang House of Music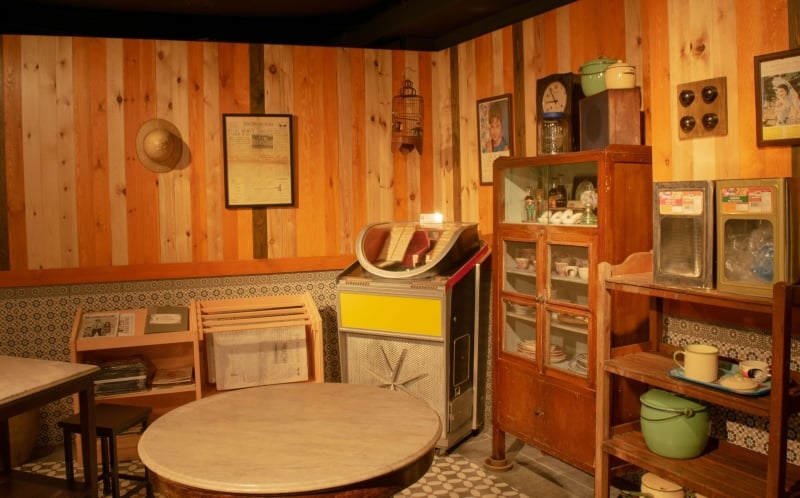 There are plenty of ways to explore the cultural heritage which permeates every aspect of Penang life. You could hunt down all the famous hawker stalls in and around the city to taste it. Or, you could walk around the charming streets of Georgetown to see it. But have you ever wondered what Penang's heritage SOUNDS like? The Penang House of Music is a fun, interactive museum which celebrates the vibrant musical heritage of Penang.
Located on the 4th floor of KOMTAR, the museum houses exhibits which showcase the history of Penang's most iconic musicians and their work' immortalised in displays, vinyls, and musical instruments. There are plenty of multimedia installations throughout which you can use to experience the colourful sights and sounds of the city's music, some of which even date all the way back to the early 1900s!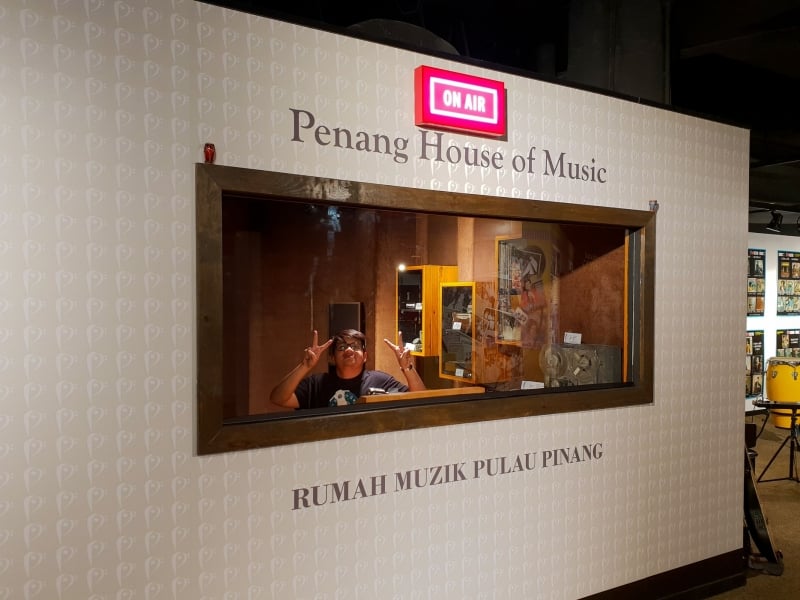 If you ask me, what truly makes Penang House of Music a fun attraction is the interactive aspect. Unlike a regular museum, visitors are actually encouraged to touch and try some of the exhibits. Have fun experimenting with different musical instruments and being a DJ in a vintage radio room. There's even a VR experience which allows you to enjoy a musical performance from a truly unique perspective!
If you're really lucky with the timing of your visit, you might even be able to enjoy a live musical performance the museum's performing space which also hosts other arts-related events. If you don't want to leave it up to luck, you can simply check out their website to stay updated on upcoming events.
Tropical Spice Garden (Night Walk)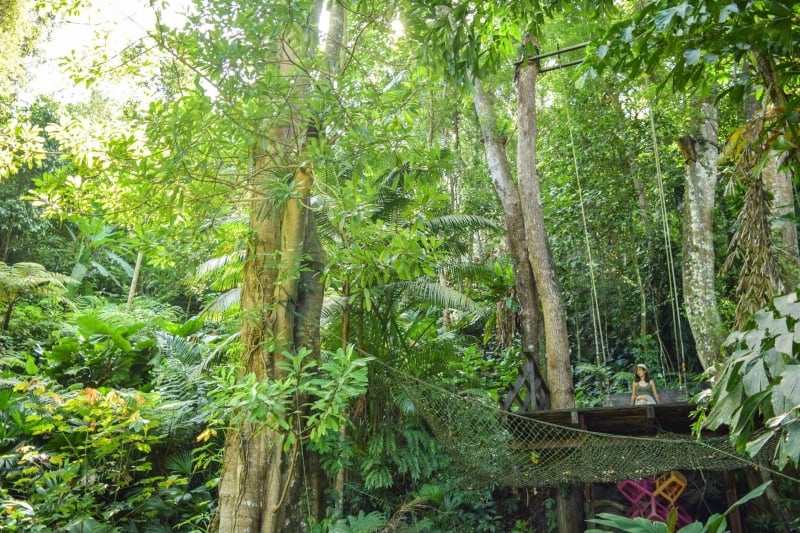 Ask anyone who has ever been to Penang, and they'll likely all rave about Penang's wonderful array of delicious culinary delights! However, apart from filling your belly with oh-so-satisfying street food while you're visiting the city, you can also learn about one of the most important aspects of Penang food: the spices.  Set within the lush confines of an 8-acre wide forest, the Penang Tropical Spice Garden is one of Penang's top eco-tourism attractions.
If you fancy yourself a food connoisseur, a walk through the gardens will chuff you to bits! If you can't tell your lemongrass from your cinnamon, just sign up for a guided tour. Not only will you be able to learn interesting tidbits about tropical spices, but you also get to taste some of them as well, including a cup of freshly-brewed tea. You could also opt for a more hands-on experience by taking part in an interactive cooking class. Photography buffs will also love this place for its picturesque views and serene ambience.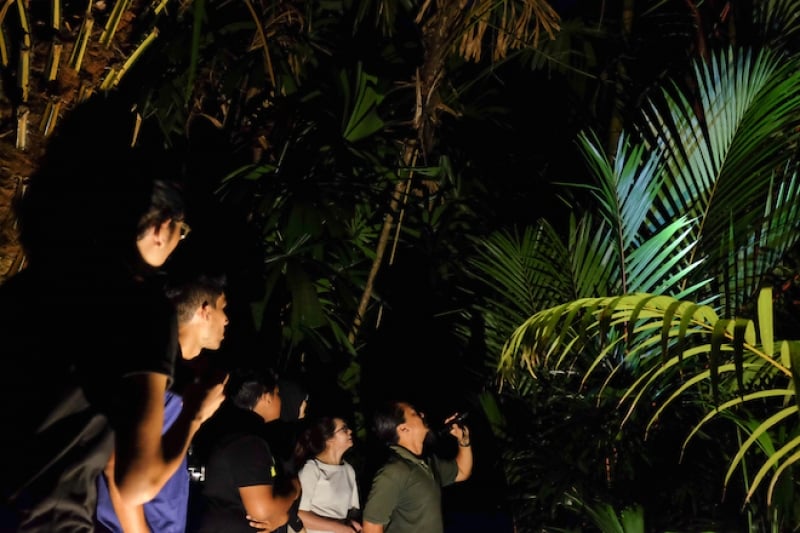 Perhaps what is most exciting about Penang's Tropical Spice Garden is its newest addition: the Night Walk. Every Saturday, after the sun has set, sign up for a unique guided tour of the rainforest garden under the moonlight. Under the guidance of the garden's expert guides, you'll be able to observe the nocturnal flora and fauna of the Tropical Spice Garden in their natural undisturbed habitats!
This exciting sensory experience even allows you to spot some of the hidden animals using thermal lenses. Talk about a hi-tech tour! Fun for travellers of any type, the weekly Night Walk starts from 7.30 p.m. every Saturday and lasts for two hours on average. Once you've explored the spice garden in all its nightly enigma, you'll end the tour at the gift shop for some refreshments.
Cafes and Coffee Bars
Cocoon Kids Cafe
If you're travelling with kids, you'll definitely want to visit this gem of a cafe. This new addition to Penang's budding cafe scene holds the prestige as the city's first ever kids cafe! Featuring a spacious indoor play area (including a playground), parents can enjoy a good meal peacefully as their kids have fun exploring on their own. What a win-win situation!
But of course, the cafe isn't all just about the young ones having a jolly good time. The cafe serves a good variety of fusion cuisine and a delectable selection of snacks including Korean fried chicken! As one of the new places in a dynamic cafe scene, Cocoon Kids Cafe is definitely one spot to check out the next time you're in Penang.
OME by Spacebar Coffee
Sometimes, the perfect accompaniment to a good cuppa is the simple ambience of the venue. OME by Spacebar Coffee is one of those blink-and-you'll-miss-it establishments in Penang that you're sure to fall in love with. Tucked away in an old shophouse on one of the narrow back alleys (Lorong Toh Aka) of Georgetown, this coffee bar is a great place for casual meets ups and to enjoy a cup of freshly brewed coffee.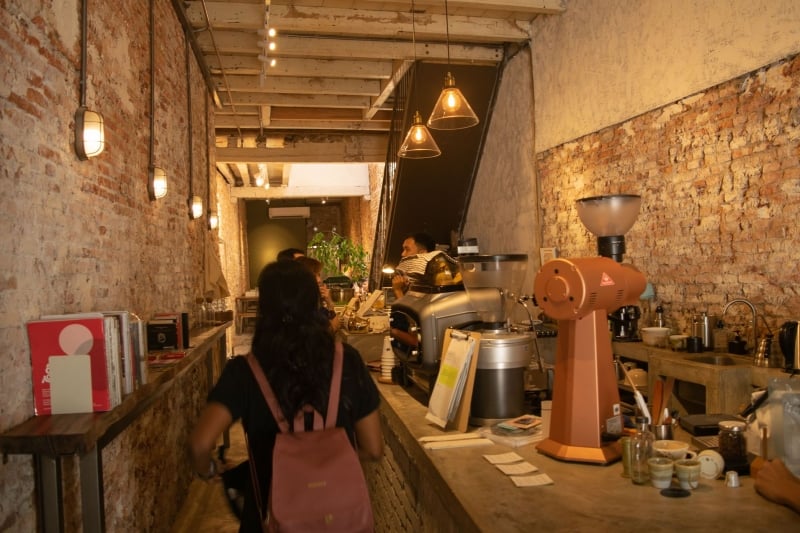 The red brick walls of the cafe coupled with the ambient lighting cast a warm glow and a laid back atmosphere around the cosy interior as the aroma freshly ground coffee beans fill the air. Apart from looking really photogenic, you can enjoy a cup of expertly brewed coffee and a selection of home-made cakes (choices vary by day). I myself am not much of a coffee person but their cakes alone were enough to keep me coming back!
Do note that OME by Spacebar Coffee only serves cakes and coffees though!
Kraffmen Cafe
Let's be honest, weekend brunches are all the rage these days, especially among young travellers. Well, if you're in Penang and looking for a good spot for brunch, I recommend Kraffmen Cafe. Decked in grey and white colours, this classy cafe serves up a tantalising brunch menu with plenty of options to choose from.
One thing you'll notice instantly about the food in Kraffmen Cafe is the presentation. The dishes are all presented in an artistic manner that highlights the culinary aesthetics of plating. Even if you don't usually take pictures of your meals, you'll probably be tempted to make an exception when you see the dishes here. If you're in Penang and want to start your weekend with a satisfying brunch, then Kraffmen Cafe is the one for you.
Lunabar Cafe
If you're looking for a cafe that's truly pleasing to the eyes, then you shouldn't miss Lunabar Coffee. This Insta-worthy artisan cafe exudes a pleasant, refreshing vibe thanks to its verdant surroundings filled with plenty of potted plants and greenery. While their menu isn't as extensive as some other cafes, the quality is top notch.
And just like the decorations, the specialties at Lunabar Coffee are actually their Matcha products! You simply must try their matcha latte and scrumptious matchamisu (matcha-flavoured tiramisu). Once you're done enjoying the cakes and coffee, you can spend some time photographing the many photogenic locations here. Do it for the 'gram!
Bean Sprout Cafe
Located on Jalan Masjid Kapitan Keling, Bean Sprout Cafe is housed within an old heritage building opposite a Buddhist temple that is centuries old. Judging by the cafe's vintage exterior and rustic interior decor, it might come as a surprise when you find out that the cafe is actually a popular brunch spot for Penangites!
Yes, don't let its appearance deceive you. The breakfast pancakes and avocado toasts here are pretty awesome, not to mention their aromatic coffee brews. After you've enjoyed a meal here, you'll probably be tempted to peek into every heritage building in the city just to make sure there isn't another ambient hipster cafe hiding inside.  
Awesome Canteen @ Sekeping Victoria
Speaking of hip cafes masquerading as run-down heritage buildings, Awesome Canteen @ Sekeping Victoria is one cafe that the health-conscious will find easy to like. The cafe/restaurant is found inside the Sekeping Victoria heritage boutique retreat and it offers a food menu that focuses on the paleo diet (no processed food).
While the food itself is unforgettable enough (their hand-made burgers are superb!), it is the rustic and minimalistic ambience that will make you linger around. The chairs are repurposed industrial steel chairs (hence the name "canteen") and there aren't any flashy gimmicks around. Everything about the quaint interior is simple and yet it exudes its own sort of aesthetic charm. If you're lucky, you might even be able to catch a musical performance by local artists too!
(Hidden) Bars
Out of Nowhere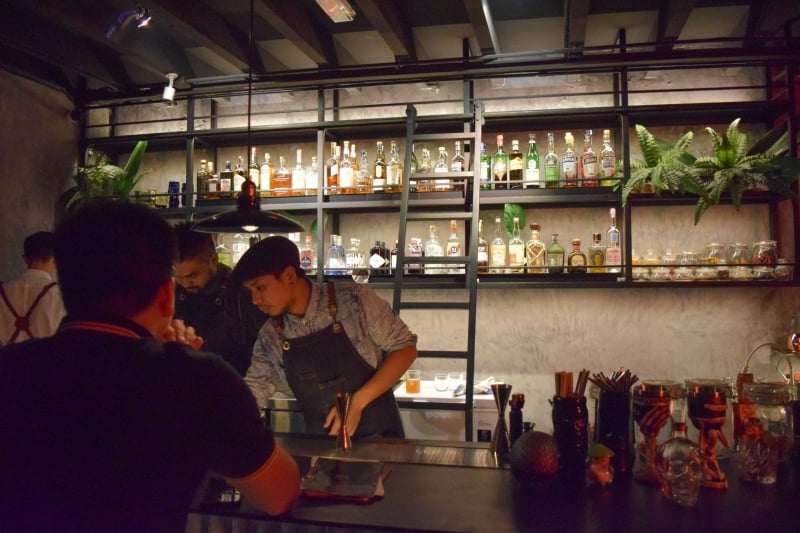 You've probably heard of exclusive bars where you need to be someone special to get it. However, Out of Nowhere truly takes the cake. You don't have to be a VIP to gain entry, you just need to find the entrance!  Out of Nowhere is one of Penang's first ever hidden bars. The location will show up on Waze or some other navigation app, sure. But finding the bar is another story.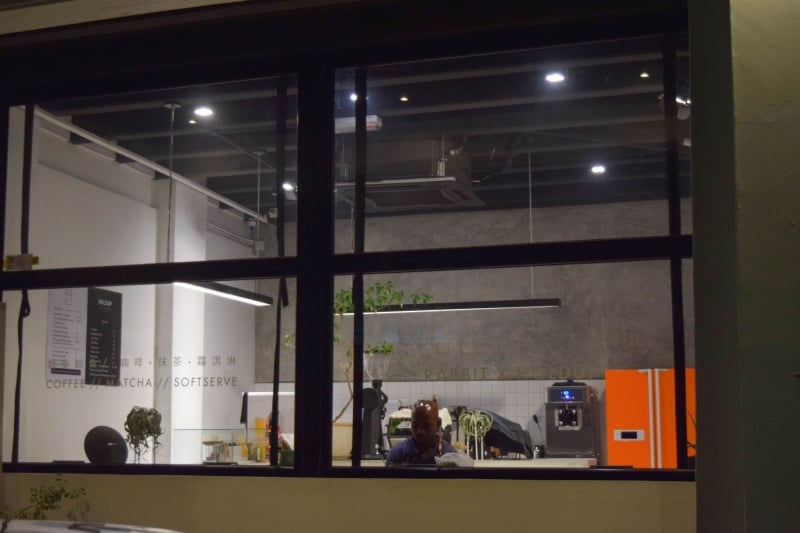 This is what the bar looks like from the outside. For those who don't know any better, you'll think you're peering into a rundown cafe and a cafe owner down on his luck! In truth, he works for the bar. Sometimes, he'll even motion to you that the cafe is closed. Talk about dedication to hiding the hidden bar! Once you've figured out how to get in (I'm not giving away the secret!), feel free to relax and enjoy some novelty cocktails. The bar is relatively small and cosy and it is definitely one of my personal favourite places to enjoy a drink in Penang.
Manchu
Manchu is one of the newest additions to the hidden bar scene in Penang. Much like Out of Nowhere, the building which houses the bar looks uninspiring at best from the outside. In fact, if not for the cars parked nearby, you would easily dismiss it as some random, semi-abandoned shoplot. Once you find your way in (look for a black curtain) however, you might need to blink a few times because the bar inside is simply stunning.
Featuring prominent Qing Dynasty/Manchurian motifs, the ambience in Manchu is incredible and the interior decor makes it one of the most Instagrammable bars in the city. With regular live bands belting out classic and modern songs in English and Mandarin, this is one of the top spots in Penang for a fun night out. Cheers! Or, as they say in Mandarin, gan bei!
12 Senses
Found in a heritage house barely distinguishable from the rest, 12 Senses has no signage of any sort and the bar entrance will truly test your wit. When you enter the building, you will find yourself staring at a rigid door that won't move no matter how much you tug at it. Looking around, you'll find an ominous portrait of Bruce Lee next to a wooden training dummy. Now, what would a kung fu master do? (This is the hint to get in)
Anyway, once you've finally managed to activate the door, you'll be transported to an atmospheric bar with ancient Chinese vibes and chic decor on the walls. There's also a mini stage in the middle where live bands perform occasionally. Apart from beer and classic cocktails, 12 Senses also serves some innovative creations, like a chocolate-flavoured cocktail that's perfect for patrons looking for a sweet drink.  
Golden Shower by Chin Chin
Golden Shower by Chin Chin is possibly the most Instagrammable speakeasy bar in Penang at the moment. Much like the previous entries, figuring out the entrance is a fun activity. This one is fairly straightforward though. But, not wanting to give anything away, all I can say is that bathrooms aren't just for mirror selfies.
Once you find your way in, the first thing that will strike you about the bar is the vibrant colour. Giving off a low-key Crazy Rich Asian vibe, Golden Shower is almost completely covered in pink, making it the perfect backdrop for stunning #ootd shots. Patrons generally crowd around the bar in the middle but if you want to enjoy your cocktail in a more private setting, they have regular table seating as well.
The Pearl of the Orient awaits!
And there you have it, some of the newest hipster attractions, hangouts, and cafes to enjoy in Penang. For the perfect getaway in Penang, I recommend combining these places with some of the more established tourist hotspots like the Kek Lok Si Temple, the Pinang Peranakan Museum, and the Clan Jetties. It would be the perfect mix of tradition and modernity!
If reading this article has stoked your wanderlust for Penang, then it's time to book your tickets and make that getaway happen! Plan your dream vacation to the Pearl of the Orient today with AirAsia today to enjoy all-in fares (one way) as low as 50 SGD (AirAsia BIG Members, non-members 52 SGD)! What are you waiting for? Book today and travel from now till 30 April 2019!
The vibrant city of Penang, together with its wondrous food, lovely sights and hipster hotspots, await! See you there!
---
Brought to you by Penang Global Tourism.