There's no denying that there are subtle yet distinct differences between one who considers one's self a tourist and one who travels. But even more than that, there's a difference between travelling to new places and living there.
Often when one travels to a foreign country/place, there is a limit, both in the sense of time and budget. So you try to pack as many of the important places as you possibly can into that set of limitations and treat any unplanned discoveries as a blessing. When you live in a foreign place, however, you begin to blend into the everyday life of the locals and so you notice the places that tourists and travellers alike tend to miss out.
One such place in Hong Kong is Kowloon City, just a few MTR stops away from the busy touristy area of Mongkok.
A Humble Suburb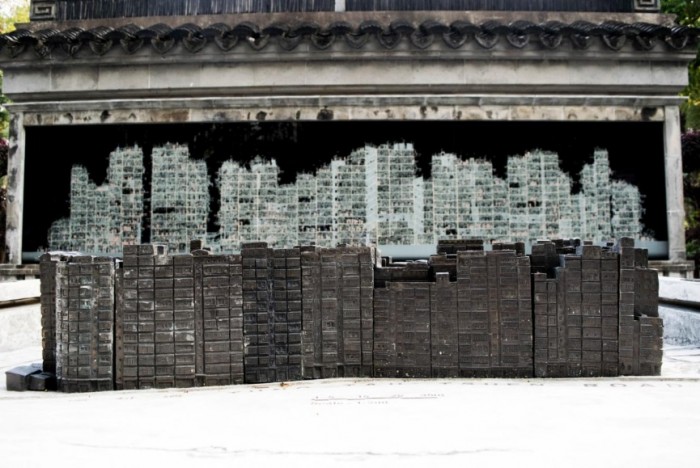 There's a real rustic charm to Kowloon City if you ask me. Most of the people who live here are either locals or permanent residents who have come (mostly) from the Southeast Asian region. There aren't that many tourists in Kowloon City, largely because not many people know about this place.
Kowloon City is one of the most historically important areas in Hong Kong. Its public market is one of the largest in all of Hong Kong and the people there are generally warmer and friendlier. It is located near the Lok Fu MTR station (about 15 minutes walk) and is a true suburb, with many schools located in the area. It is never too crowded here because it's not a major tourist location but it certainly has enough people to make it feel like a warm place.
There aren't many nightlife venues like clubs here although there are a few bars such as the Pacific Bar, which is a franchised chain of bars and other smaller, local places for a good night cap. However, it must be said that Kowloon City, much like any major location in Hong Kong, does contain some unscrupulous activities punctuated by pink neon lights hanging on the outside of rundown flats, if you know what I mean. If you don't, well…good for you!
But perhaps what Kowloon City is best known for is its park, the Kowloon Walled City Park.
A Historical Park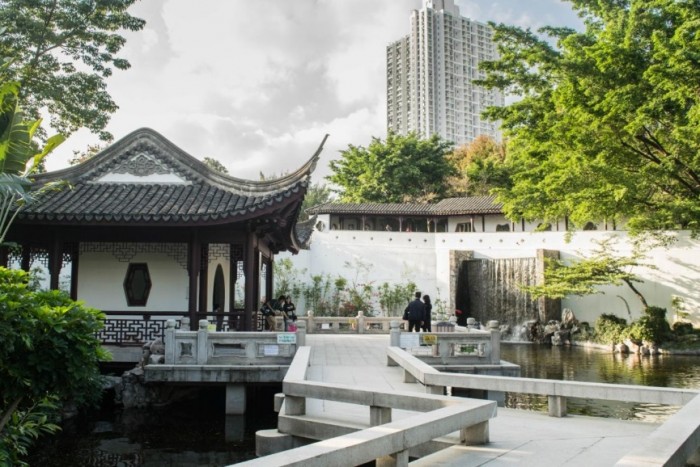 The Kowloon Walled City was once a densely populated, somewhat rogue, region of Kowloon. It used to be a military fort turned enclave before World War II caused the population there to increase. It became a sort of Tortuga (for all you non Pirates of the Caribbean fans, imagine a haven for gambling, prostitution and the like) in Hong Kong during the mid 1950s and 70s.
After the Hong Kong government demolished the walled settlement (awww), it became Kowloon Walled City Park and was opened to the public in 1995. Taking a walk through the park makes you feel as though you've stepped back in time. Many of the buildings from the historical period of the Walled City are preserved until this day, making it an ideal location for photography and filming.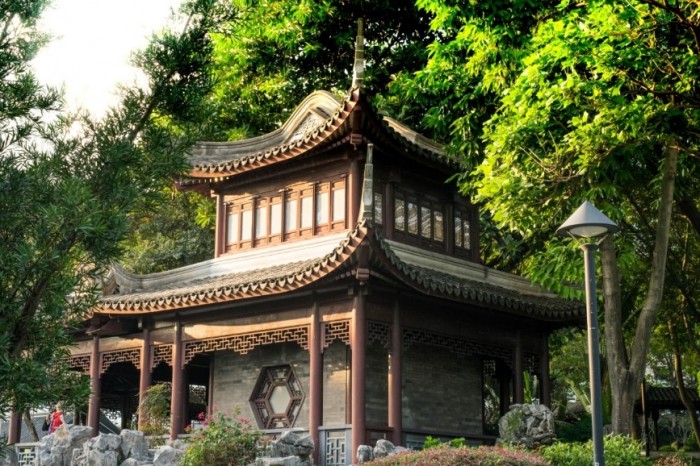 During my recent visit to the park, I found several cosplayers (people dressing up in costumes, usually inspired by Japanese pop culture) having photo shoots in the scenic park, which, by the way, is more than 30,000 square metres in size. Get those walking shoes ready!
Apart from the aesthetic attractions, the history of the Walled City is also permanently on display in the park as you walk along the wooden canopy walkways. And because of its geographical setting (I might have just butchered the terminology here, but meh), there's an abundance of flora and fauna here. So much so that you may occasionally run into groups of birdwatchers in the park trying to photograph some of the exotic creatures. And sometimes, you run into people like me, who photograph the birdwatchers photographing the creatures. Because why not.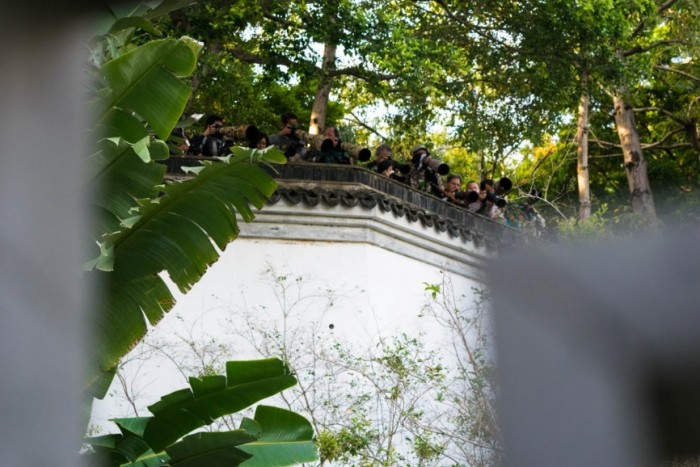 The various rock formations, historical buildings and the Lung Nam Pavilion are just some of the attractions of the park that are oh-so-pleasing to the eyes. Truly, strolling through the park and breathing in the fresh air puts the mind at ease and offers a zenful (more butchering of terms) escape from the Hong Kong city life. Unless you're walking through the park at night and hear weird crying noises. In that case, run. Because the Walled City was an unorganised settlement of crime, so…who's to say everyone who (once) lived there is pleased with the opening of the park. Ahem. (Disclaimer: just kidding about the ghosts! Or am I?)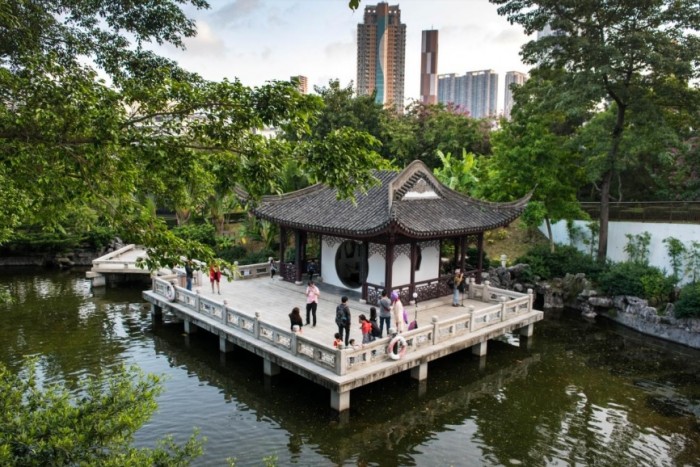 Hearty, Delicious Food
Many people know about the Michelin star certified dim sum place, Tim Ho Wan. But not many know that Kowloon City is virtually an international food court.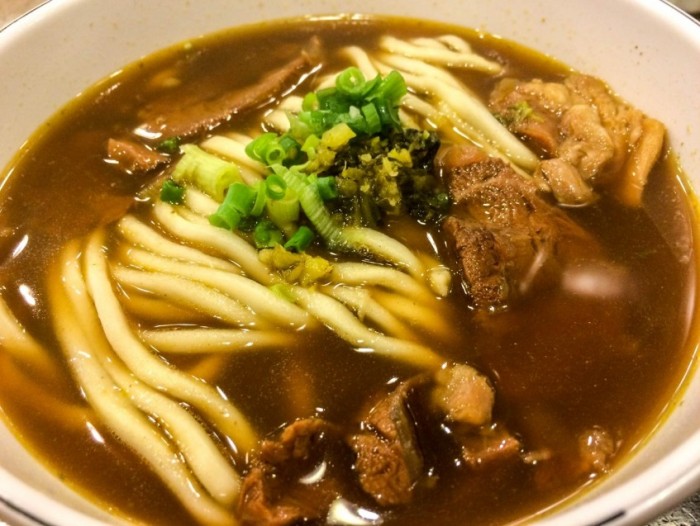 You see, apart from the locals, Kowloon City has a dense population of foreigners, mostly of Thai and Vietnamese descent. Because of this, the city also has a diverse selection of food and beverage options. The culinary culture in Kowloon City is one which draws inspiration from the global culture that envelops the city. Indonesian grills, Thai and Vietnamese cuisine, local Cantonese hawker fare, Japanese and Korean delicacies, you can find them all in Kowloon City.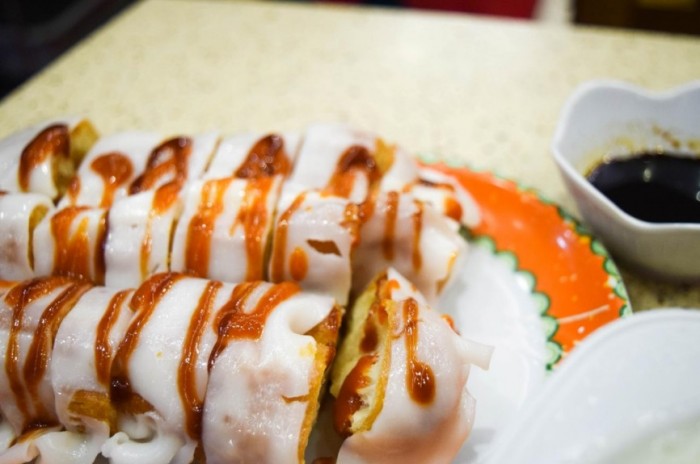 Sure, you won't find most of the shops on any travel blog's list of recommended restaurants unless you specifically search for Kowloon City (except for Sea View Congee Shop, but that's a chain outlet, so it doesn't really count, I guess), but the food in Kowloon City has a real authentic, local (all things considered) taste and feel to it.
Also read: Food Guide: 12 Great Places We Ate in Hong Kong
In fact, just a case in point of how good the food in Kowloon City is, not long ago, I wrote an article which highlighted foods you should try in Hong Kong other than dim sum, and you know what? All the pictures (and food) came from Kowloon City! I didn't even have to go to hotspots like Mongkok or Central! The tourism board of Hong Kong refers to Kowloon City as 'The Food City', and let's be honest, sometimes good food in itself is more than enough justification for a trip to be planned.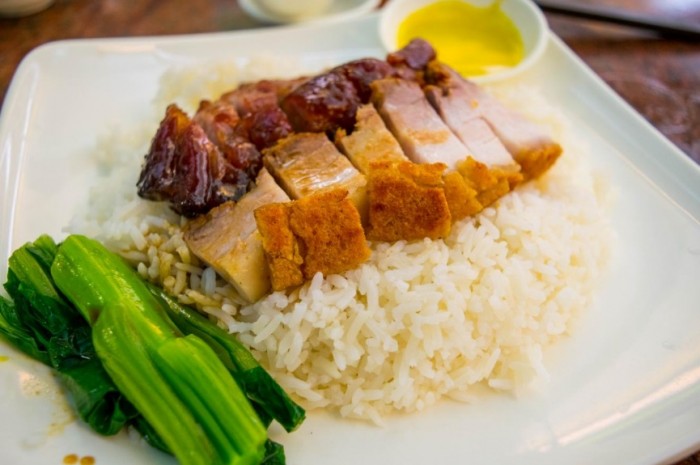 The Historical City Beckons
However, I must say that I've not really found that many proper hotels in Kowloon City (except for the Regal Oriental), so accommodation may be a slight issue if you plan to stay the night. So, I would personally recommend a day trip instead since public transport in Hong Kong functions until a little past midnight.
So, with that out of the way, next time you're in Hong Kong, why not go a little bit off the beaten track and visit Kowloon City? I'll guarantee it will be a trip well spent!