I'll be honest.
If it weren't for family, I would never think twice about visiting Chennai. As in, I wouldn't visit Chennai, and I wouldn't think twice about it at all.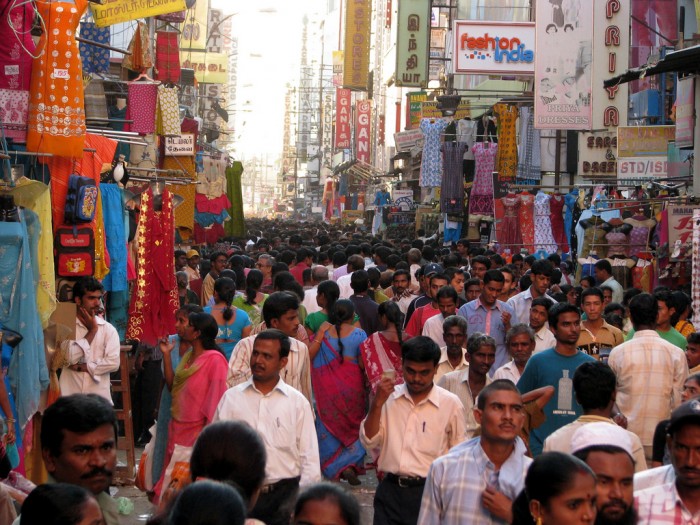 Image credit: McKay Savage
Chennai is what people imagine when they're told of India's overcrowded streets and polluted air, the chaos of emerging India with people-charged cities and clogged traffic. 
Ranganathan Street, the world's most populated place, is located right smack in the city of Chennai. It is so crowded that it puts all other crowded places to shame. Add up the numbers for the top three most crowded places (following Ranganathan Street of course), and it still won't come close to beating Ranganathan. This infamous narrow strip of land – no longer than 1.5km and 12m wide – holds over 450 shops, with a 1.2 million-people patronage every single day.
And that is just one street.
Chennai is, unfortunately, no gem of the nation. Unceremoniously dubbed the 'Detroit of India', this manufacturing hub lacks the romanticism of New Delhi, the picturesque notions of Kerala, the stylish sophistication of Mumbai – it doesn't even pull off slum in the noble, squalid way that Calcutta does.
Chennai is a queer city slapped in the middle of cosmopolitan and shanty town – and in its not knowing what to be, often ends up finding itself in a dusty, perpetual flux. There are too many people, too much grime, and far too few must-sees to go around. For a city that considers itself the fourth largest in the country, Chennai isn't exactly one of those things you place on your India bucket list – and yet, for some reason, you'll find yourself there all the same.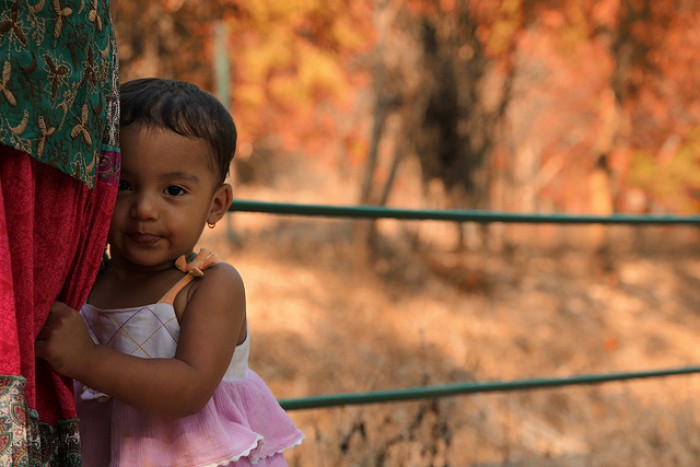 Image credit: Vinoth Chandar
Perhaps it's the friendliness of its people compared to India's city dwellers. Or its endless maze of alleyways always holding something new to be discovered. Perhaps it's the colourful kitschy atmosphere of diversity that brews with both modernity and tradition.
To be honest, you probably won't be able to tell – this is not one city with an appeal that can be captured in photographs. Instead, it holds with it a charm that is ever so invisible, working itself on you quietly and unnoticeably in both daylight and dark. Chennai is, strangely, the kind of place that tugs at your heart strings only when it's time to go; leaving you to realise that with this humble economic powerhouse of India, the more you seek, the more it becomes.
And all these intangibles is perhaps why I'm proud to call Chennai (my father's) home.
Chennai has the second longest urban beach in the world.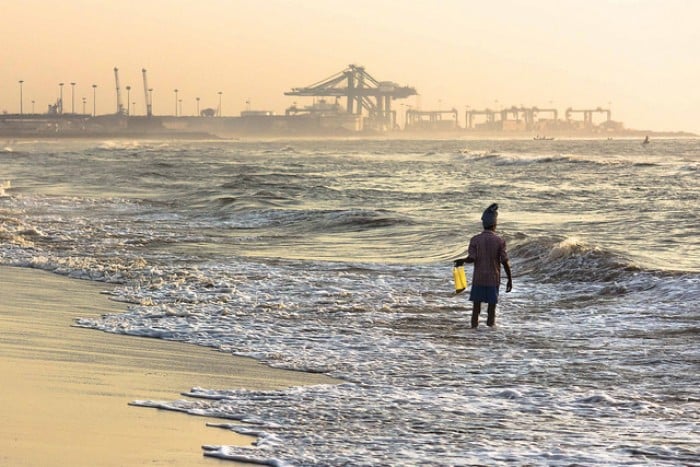 Image credit: Aravindan Ganesan
That is to say, measuring in at a whopping 13km long, Marina Beach holds record for being the second longest beach in the world that is situated right smack in the city. While it isn't much of an aesthetic pleaser, there are still unique experiences to be had – fortune tellers, carnivals, fish markets, cricket games, the likes. Marina Beach is the second longest urban beach in the world, and it is Indian through and through.
And also the oldest bookstore in all of India. 
Higginbotham's is a survivor of times. Founded in 1844, this 172-year-old bookstore has garnered worldwide fame, with a name that is synonymous with quality in its title selection. Its colonial-esque building with high white arches and wooden railings is one of the most elusively charming places in Chennai, with more than 20 other stalls running at railway stations across the country.
 Chennai is home to Auroville, India's very own hippie haven.
Calling all Hippie Nomads: here's your chance to relive the flower-power generation of the 60s. Auroville is essentially an experimental township of self-exiled people from all over the world, all of whom have come together with common idealistic notions of peace, harmony, sustainability, and communal living. This ecovillage is first and foremost spiritual in objective and essence, with a cultural diversity consisting of more than 2,000 people hailing from 43 different countries. Auroville is most definitely a community way ahead of its time in a place like India, and runs on an energy that is both palpable and on some levels, even ethereal to experience.
Incidentally, you will also chance upon colonial France here, in the form of quaint little Pondicherry town.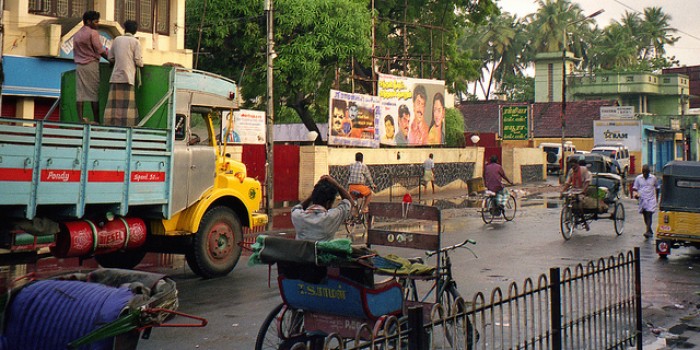 Image credit: Ryan
About 'three hours' away (this translates closer to five hours in India-speak) from dusty old Chennai lies Pondicherry (more recently known as Puducherry), an eclectic little town with an unmistakable French connection. Tree-lined boulevards, quaint colonial heritage buildings, spiritual sceneries, endless stretches of backwaters, and a surprising choice of Indofrench cafes serving up a melange of cuisines. Pondicherry is heavily soaked in French culture, and many from the older generation still speak French picked up from the colonial days. It is the perfect place to visit if you want to take India down a few notches.
Chennai is the safest city in all of India.
And that's rated by global survey supergiants Mercer, so you know it's as legitimate as it can be. In fact, Chennai ranked 113th for safest city in the world (out of more than 4000 other cities) –  which, considering that it is still part of one of the most turbulent countries in the world, is really saying something.
It sure does help that Chennaites are some of the friendliest and most accommodating people in the country too – these enthusiastic souls are best known for their warm, humble and hospitable nature, and they will not shy from sharing their cultures and lifestyles with you.
Velankanni, a city 350km away from Chennai, has been declared a Holy City by the Pope.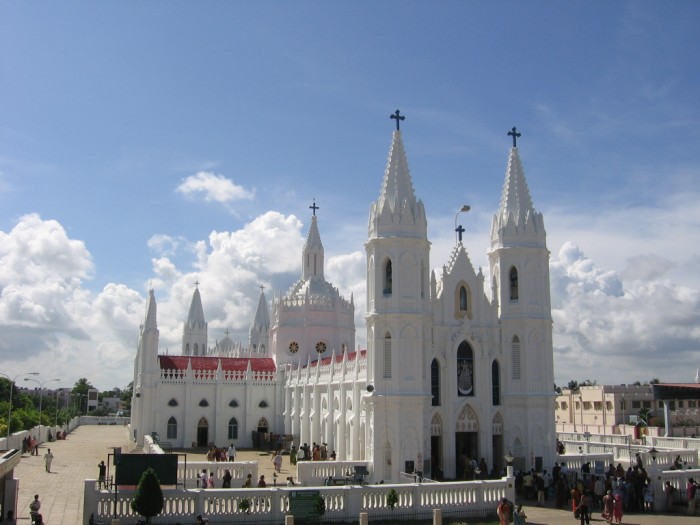 Image credit: Naveen Roy
The Basilica of Our Lady of Good Health has made Velankanni one of the most significant pilgrimage hubs for Catholics in India and around the world. According to popular legend, Mother Mary appeared with Infant Jesus in Velankanni at the end of the 16th or early 17th century, when the church had its humble beginnings as a thatched chapel. In 1962, Pope John Paul XIII even upped the shrine's status to that of a 'Basilica', giving it precedence to all cathedrals and churches around the world.
Speaking of which…
In the heart of Chennai, lies the sacred San Thome Basilica – the sacred site where St. Thomas preached, was murdered, and now rests.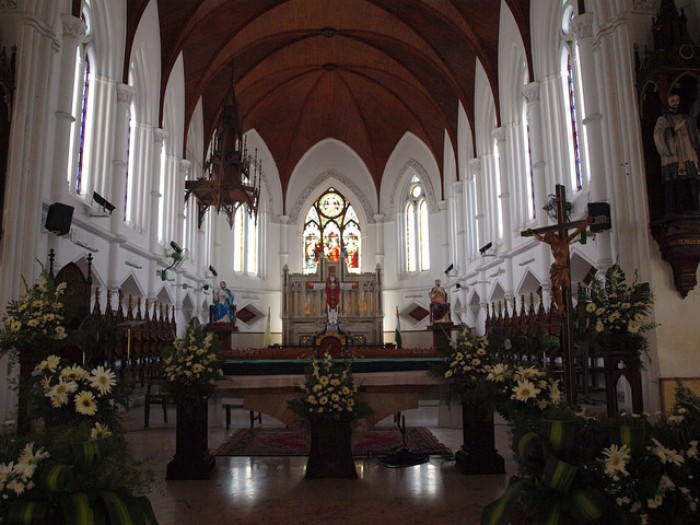 Image credit: Nigel's Europe & Beyond
Yes. We're referring to the St. Thomas. Doubting Thomas, one of the 12 apostles of Jesus Christ, and the only apostle to be buried in Asia, making this church one of grand historical significance and religious value.
Built by Portuguese explorers in the 16th century, its roof and walls are said to be bomb-proof, and its resplendent insides are steeped in history: Robert Clive lived next door and worshipped here; Elihu Yale was married here; Charnock's daughter is buried here; even the great Marco Polo paid respects at this church when he was in India.
.
.
.
Sorry, I still can't get over the fact that the body of Thomas, the St. Thomas, of Jesus' day and age, lies here. It's… surreal, is what it is.
Ranganathan Street. Need I say more?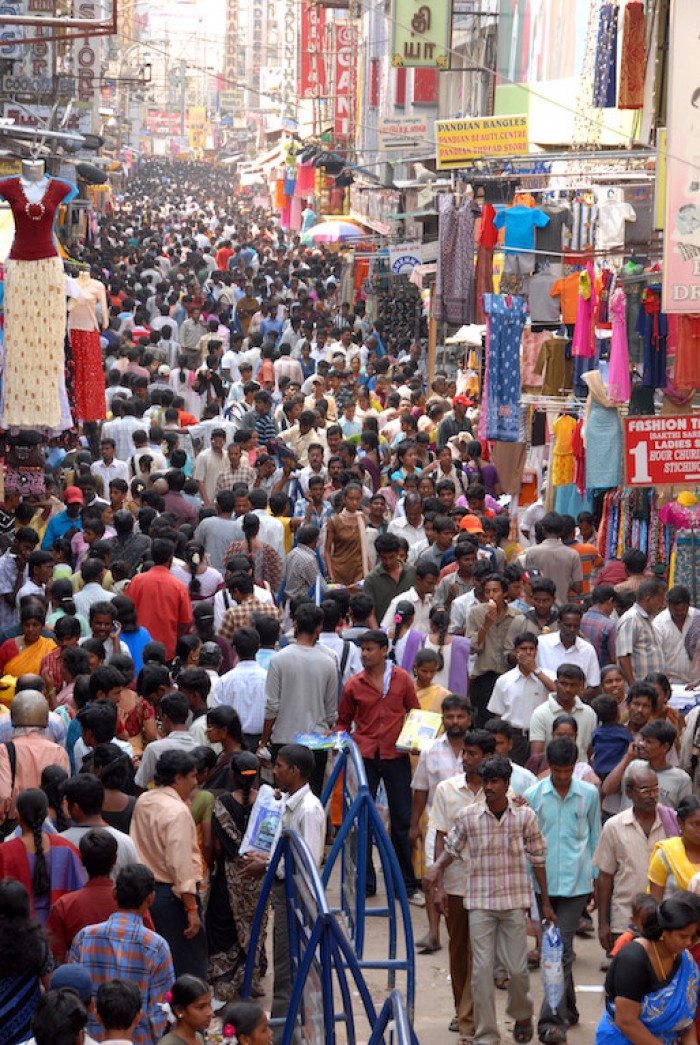 Image credit: Yoga Balaji
Ranganathan Street gives fame to Chennai. When people think of Chennai and conjure up images of congested streets and nightmare human traffic, they're probably picturing this – the city's sprawling district of ever-bustling activity.
From huge multi-storey emporiums and supermarkets to street vendors hawking food, flowers, toys, ornaments, textiles, and every other conceivable memento you can think of, Ranganathan is a street that probably glows even from space. It possesses a character and energy so infectious, it'll probably have you returning more than once during your stay in Chennai. It's dazzling, unrelenting; and it stays that way from dawn all the way to its salmon pink dusk.
Ranganathan's riot of stores and street vendors can create havoc for the indecisive visitor – especially if you tell yourself that you will 'come back for it later' after exploring the full strip. From personal experience, chances are that you'll never be able to trace your steps back to the same spot amidst the cheerful tangle of junctions and alleys and nooks and crannies. And even if you eventually do, you had probably passed it six times before without realising that you did. This is the kind of landscape you come to wanting to just soak in the atmosphere, but leave with a compass, a torchlight, a toy rubber chicken, flowers, and a whole bunch of saris that you know you'll never wear.
Welcome to Chennai. A stay here will be as culturally edifying as it will be jaw-dropping – but trust me, in retrospect, you will love every single minute of it.
Also Read: Backpacking India: Essential Tips from a Singaporean Traveller