Mumbai, located in the west coast of India, is a city that truly offers an array of options perfect for nature lovers, party animals and shopping enthusiasts. Unique bazaars, hidden temples, grand colonial-era architectures, beautiful beaches and more exciting sights await you at this incredible Indian city. On your very first visit, be sure to experience all these top activities!
Also read: 18 Reasons You Should Travel to India
1. Explore the Elephanta Caves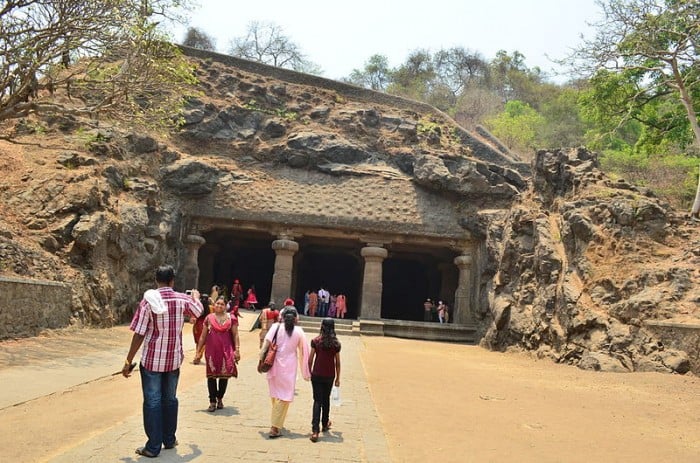 Image credit: Abidnazar371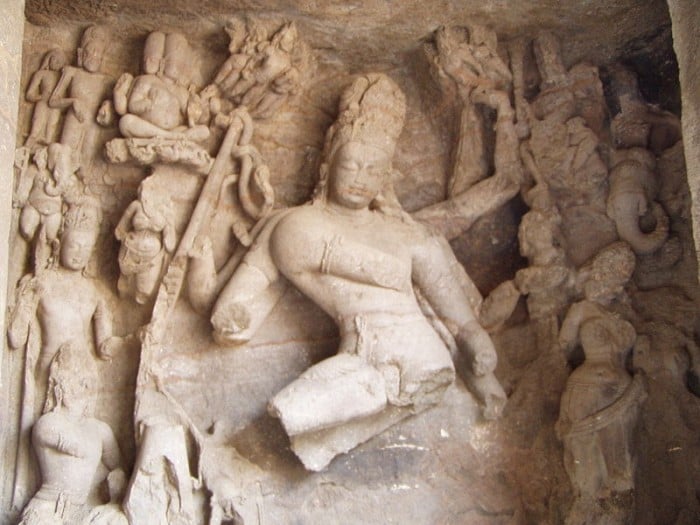 Image credit: Sivaraj
Elephanta Caves, located 10 km to the east of Mumbai City on Elephanta Island off the Arabian Sea, is a UNESCO World Heritage Site. The one-hour long boat ride to this island itself is already a beautiful experience. The caves are divided into two groups, a first set of five caves are Hindu while the other set is Buddhist. The Hindu caves contain rock cut sculpture of Lord Shiva which dates back to 5th and 8th centuries. A visit to these caves will give you a very good idea about the rich Indian culture and history.
2. Visit the Gateway of India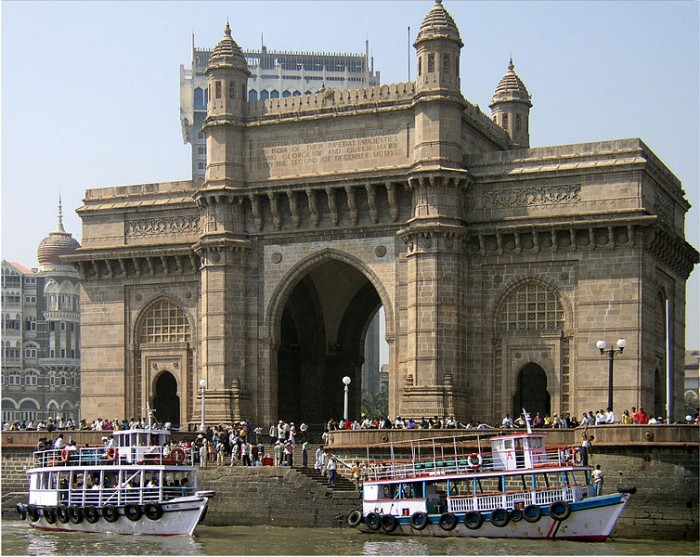 Image credit: Rhaessner
The Gateway of India is the starting point if you want to explore the city of Mumbai. It is the most important monument of Mumbai, built during the British Era as a triumphal arch to commemorate the visit of King George V and Queen Mary. The architecture is intricately designed, complete with four turrets and intricate latticework carved into yellow basalt stone. This famous place draws thousands of tourists and visitors today. Behind the arch, there are steps that lead to the water. One may also get motor boats from here to explore the natural harbour of Mumbai.
3. Marvel at the Heritage Architectural buildings of Mumbai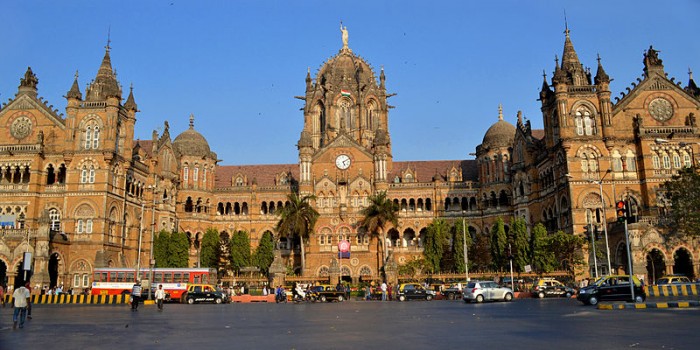 Image credit: Anoop Ravi
Mumbai offers many heritage structures and historic monuments, most of which are found in South Mumbai. Most of these sites are relics of the British Era in India, and are now maintained by the "The Mumbai Heritage Conservation Committee". The Chhatrapati Shivaji Terminus (Victoria Terminus), the BMC building, Asiatic Library, the Chhatrapati Shivaji Maharaj Vastu Sangrahalaya (formerly the Prince of Wales Museum), the Mumbai University building along with the Rajabai Tower are some of the finest examples of heritage buildings in Mumbai, heavily influenced by the Victorian-Gothic Architectural design.
4. Frolick around the beautiful beaches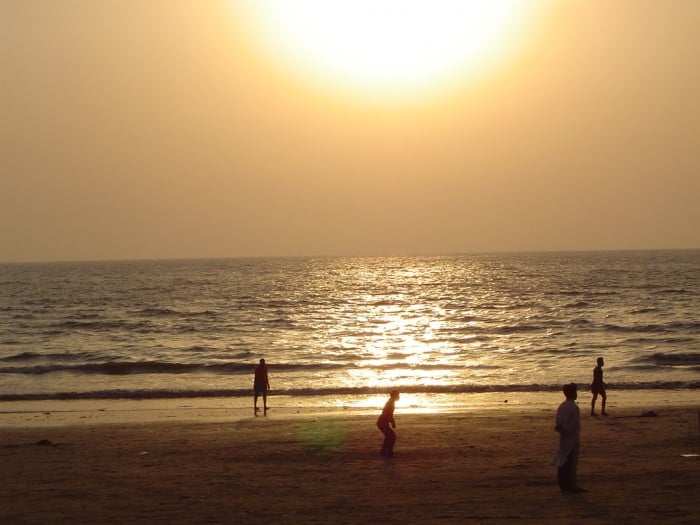 Image credit: Swaminathan
Mumbai is also famous for its beaches. The popular ones are Chowpatty Beach and Juhu Beach. These two beaches are easily accessible from any corner of the city. Local transports like cabs and autos are available, and the local railway station is also nearby. Though not recommended for sun-bathing or swimming, these beaches are great for long walks while enjoying the splendid sunrise and sunset. Local kids playing cricket and football on the beach is a common site. Many sand sculptures adorn the beaches. Many eateries and cafes present variety of options to relish while enjoying the fresh air at the beach.
5. Walk along Marine Drive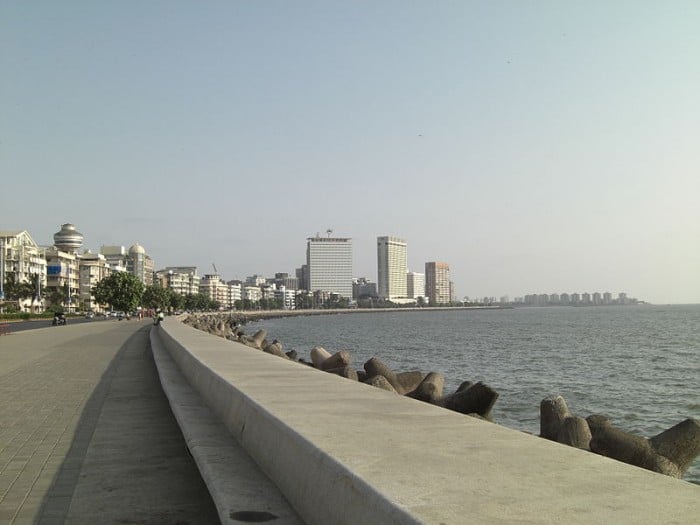 Image credit: Swaminathan
Marine Drive is the most popular beach in Mumbai, located at the centre of the city and easily accessible from every end of the city. Spending an evening in Marine Drive is an experience that no tourist should miss while in Mumbai. With mouthwatering street food, this 3 km long stretch of the coastline is fully crowded with people. Friends, couples, kids, families and elder people, all come to this place to feel the refreshing gush of fresh air amidst the city of Mumbai. The stunning walkway, the setting sun at dusk, perfectly lined palm trees make for an enthralling experience.
6. Shop to your heart's content at the Crawford Market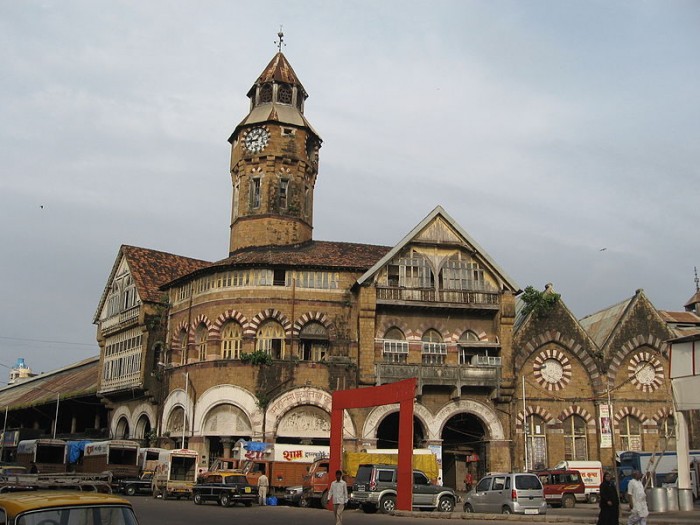 Image credit: Nicholas
Crawford Market is the most versatile of all markets in Mumbai. From fruits to pets, cosmetics to clothes and electronics, this market has it all. The architectural design, a mix of Moorish, Gothic and Flemish styles, was the work of the British architect William Emerson. This market is located to the north of Victoria Terminus, and it is well connected to all the parts of the city by means of different local transport. The market is more than a century old and still has an interesting circle of buyers and sellers. Although its name was officially changed to Mahatma Jyotiba Phule Market, everyone still calls it Crawford Market.
7. Go on a road trip to Matheran Hill
Image credit: Omkar A Kamale
Matheran, a hill station in the Raigad District of Maharashtra, is just two hours drive from Mumbai. It is the most visited weekend destination by Mumbai locals. Matheran has 38 designated look-out points, with Panorama Point as the best, giving you a 360-degree view of the surrounding hills and the Neral Town. It is also famous for dramatic sunrises and sunsets. The other famous points include One Tree Hill Point, Heart Point, Monkey Point, Porcupine Point and Rambagh Point. There are plenty of hotels and good transport options from the nearby metropolitan cities like Mumbai and Pune.
Also read: Hiking in India: 10 Trails with the Most Scenic Views
8. See the famous Film City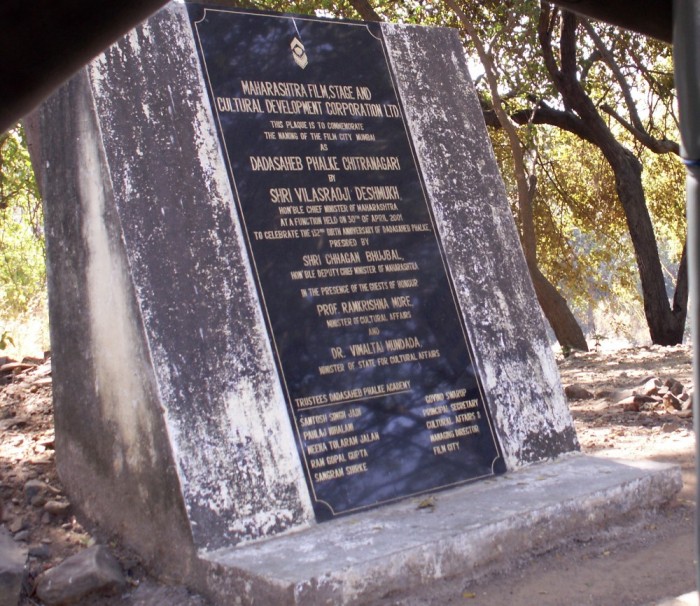 Image credit: That Girl Over There
The Film City of Mumbai, located near the Sanjay Gandhi National Park at Goregaon East, is the hub of Bollywood, the famous film industry of India. This studio complex is vast and includes several recording rooms, gardens, lakes, theatres and grounds that are used for film shootings. It was built in the year 1911, and is one of the best film studios in India. It is only few kilometres from the Goregaon Railway Station, and is also easily accessible by road. The Town Hall and Mahalaxmi Racecourse are the nearby tourist destinations.
9. Indulge in mouth-watering street foods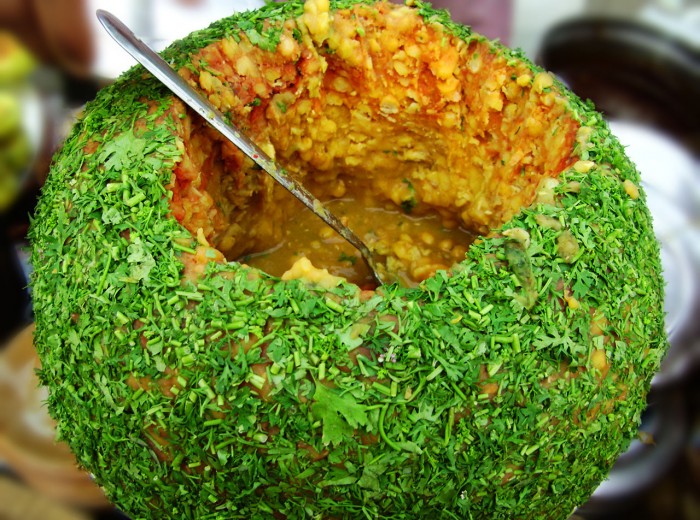 Image credit: Tawheed Manzoor
This is an absolute must when you are in a city like Mumbai. Mumbai is very famous for its delicious street food — from hawkers to portable stalls, street food is literally everywhere! Street food is cheaper compared to restaurants and multi-cuisine eateries in the city.
Citizens of Mumbai are very passionate about their variety of street food options! Vada Pav is noted as the most popular among the street foods. You should also try vegetarian street foods like Panipuri, Bhelpuri, Sevpuri, Dahipuri, Sandwiches, Ragda-pattice, Pav Bhaji, Chinese bhel, idlis and Dosas. The non-vegetarian offerings include omelette-pav, kebabs and fish. Another popular street food item is Misal Pav, which is spicy curry made of sprouted moth beans, and is eaten with pav, an Indian variety of bread. Relish all these recipes while you are in Mumbai.  
Also read: 12 Droolworthy Local Foods You Must Try in India
10. Experience city's night life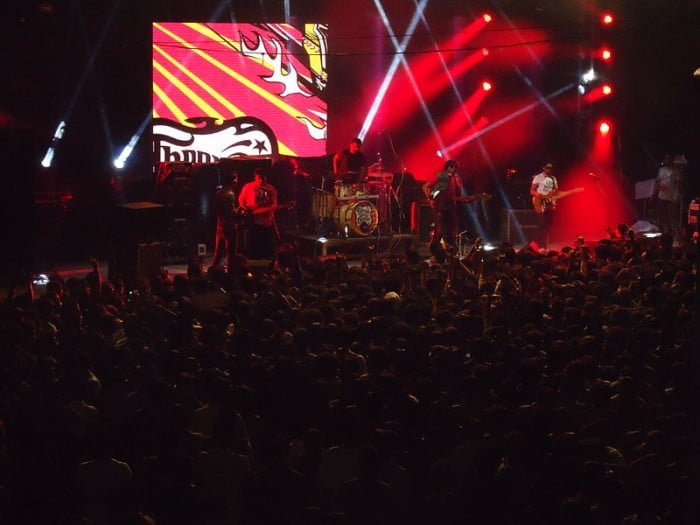 Image credit: Parth loya
It is said that Mumbai is a city that never sleeps, and very literally so. The city's happening night life is something you should experience! Mumbai is India's nightlife capital with hundreds of bars and clubs all around the city. You might even spot some Bollywood players in the game in some of the five-star properties of the city. Some of the most famous venues are Indigo, Leopold's Café and Bar, Ra, Red Light, Royalty, Aurus, Blue Frog, Not Just Jazz by the Bay and many others.
Also read: Backpacking India: Essential Tips from a Singaporean Traveller
This list is non-exhaustive, but I'm sure it's a pretty good start for a first timer in Mumbai.