Boasting a colourful history, strikingly vivid landscapes, intriguing contrasts and stunning nature, the Andaman Islands are a far cry from your run-of-the-mill island getaway. In fact, I would put them high on my lengthy list of the most fascinating destinations I had ever travelled to.
Fun Fact: Did you know that the British once used these mysterious islands as a prison to house convicts? A penal colony resided here as far back as 1789. These islands even saw massive bloodshed with the Battle of Aberdeen fought between indigenous tribes and incoming colonials. Who knew this obscure dot on the map had such an illustrious past!
Hidden amongst the choppy waves of the Bay of Bengal, much is unknown about this isolated archipelago of islands. Ask your regular vacationer and you're likely to be greeted with bewildered head scratches and confused blank stares. So being the bold adventurer I am, I decided to charter my very own expedition to these mercurial islands to seek out the treasures they hid. It turned out to be one my best trips ever!
Also Read: 5 Islands in Fiji for a Romantic & Private Escape
Here's my guide to the enigmatic emporium that is the Andaman Islands.
Isolation is key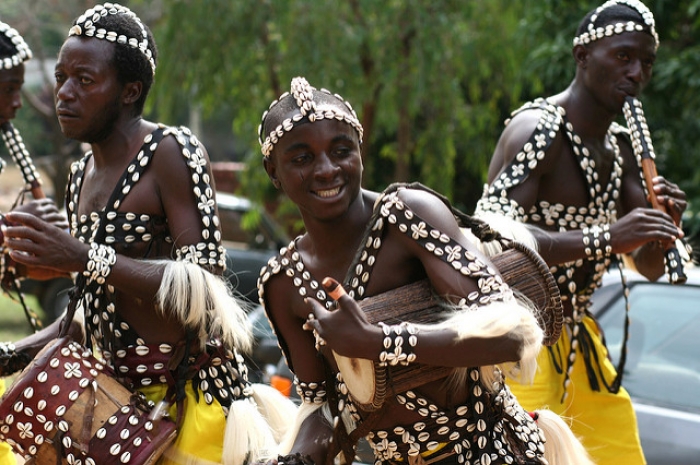 Image credit: Jeremy Weate
The Andaman Islands are not without their own peculiarities. Like many of its island paradise compadres, an indigenous tribe calls these islands their home. But don't expect to be greeted by the warm smile of some hula skirt wearing lady offering you a refreshing pitcher of lemonade while draping a flower reef around your head. This ain't Hawaii. Instead, the local Jarawa tribe, which is no bigger than 400 people strong, is known to be hostile towards outsiders. Fascinating fodder for anthropologists! But not such an inviting prospect for your average visitor.
Luckily, the regular tourist wouldn't come into contact with the tribe. Nonetheless, I believe the best way to appreciate a place is through understanding the region and the culture of its people. These people have come to represent all the islands stand for—isolation.
A land of contrasts
Though the islands officially belong to India, they are in fact much closer to the coast of Myanmar. Incredulously, the locals took after distinctly Indian heritage rather than the latter Myanmar or Thai cultures. Even more bizarrely, that forgotten Jarawa civilisation actually co-exists with a host of premium luxury hotel resorts in true Yin vs Yang fashion. Sprawling island getaways and a bygone era tribe don't often fit in the same puzzle.
Off to the beach
With the exception of the bustling Port Blair tucked away in the south, most of the island remains uninhabited. Though accessible via a chartered boat from Chennai or Kolkata, it's best to jet straight into the Veer Savarkar International Airport in Port Blair. Be sure to collect your 'Restricted Area Permit' as you arrive! You'll be needing it to access many of the surrounding islands.
As tempting as unwinding in a luxurious resort along Port Blair sounds, I suggest that you head straight for one of the islands instead. Havelock Island, Long Island and Wandoor were high on my list for some of the most beautiful angles. Don't worry about jostling for space along the Andaman beaches because you'll definitely have entire stretches of empty shore to dig your heels in! Hardly anyone ever travels to these islands anyway.
Wandoor
Image credit: Ankur P
Unlike the first two, Wandoor isn't an island. It lies at the southwestern tip of the mainland Andaman Island and is famed for two reasons: classy resorts and the Mahatma Gandhi National Park. Book a stay at either the Sea Princess Beach Resort or the New Wandoor Beach Resort to enjoy an unrivalled open view of the Bay of Bengal in all its glory. I caught some of the most enthralling sunsets ever.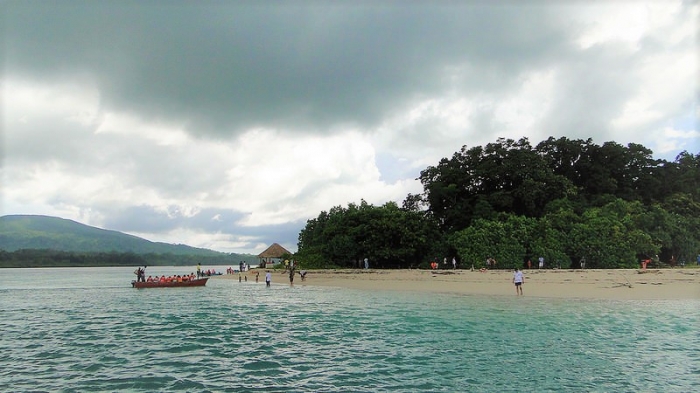 Image credit: Ankur P
Then there's the national park. This sprawling waterway houses an impressive labyrinth of 17 islands, is home to a beautiful coral reef and is a nesting ground for sea turtles. Get up close and personal with the teeming ecosystems at islands within the park like Jolly Buoy Island above.
Havelock Island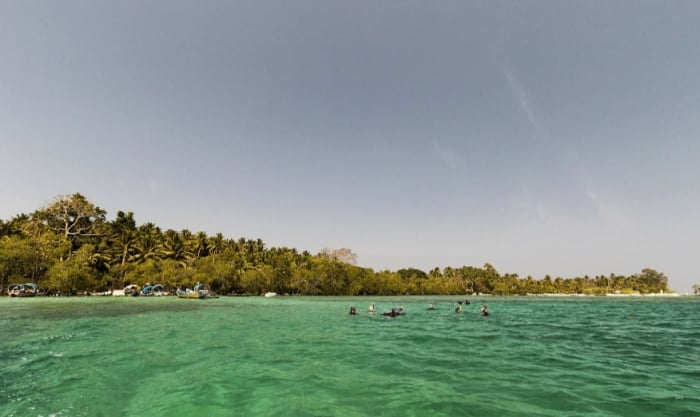 Just a three-hour ferry ride from Port Blair, Havelock Island is another cosy spot. Its lack of infrastructure and relatively rural surroundings are made up by its amazing beach activities. If you're looking to snorkel and scuba dive through colourful marine life or craving empty pristine beaches, then you have to mark Havelock Island down on your map. Though there are resorts for you to stay at, the island also caters to avid nature lovers. From just S$20, you can set up your own tent! When you think about it, it's a great money-saving alternative for those planning an extensive beach holiday.
Long Island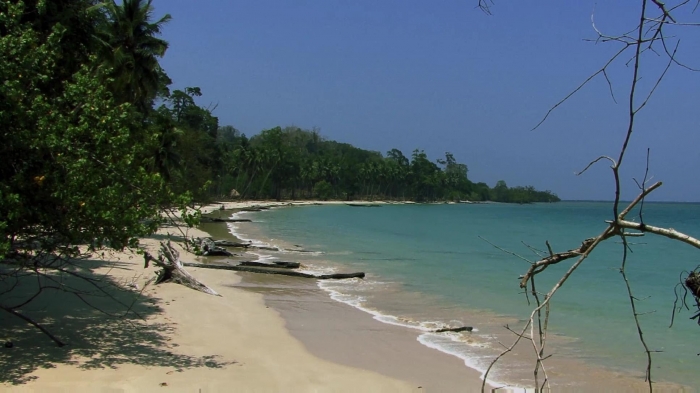 Image credit: Devocean Pictures
My personal favourite is Long Island. Located further north and much smaller than Havelock Island, it offers a truly unique holiday experience. Granted, the term 'unique' is an overused gimmick in the world of travel of tourism. But off all the island paradises I covered, none triumphed the idyllic Long Island.  With no more than a small fishing village, the island is otherwise untouched by and presents the perfect 'escape'. With nothing modern in sight, this black hole is the ideal digital detox if you ever feel choked from the incessant babble of busy city life and need a Tom Hank's castaway style sabbatical.
Southeast Asia also has some seriously beautiful islands. Also read: Raja Ampat Islands: This Diver's Paradise in Indonesia Beholds Stunning Scenery
The Andaman Islands are definitely worth the adventure. From empty beaches and adventurous camping excursions to comfortable resorts and mysterious unwelcoming tribes, they offer innumerable narratives to bring home memories worth keeping. It's time to write your name in the sand.