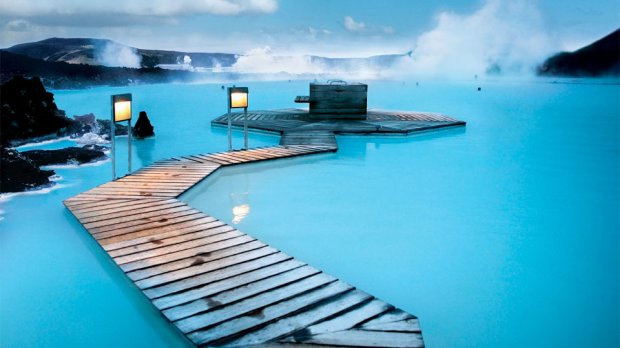 One of the most tourist visited attraction in Iceland, Blue lagoon in Geothermal Resort is a manmade one-of-a-kind experience. Recuperate your tired self with the nature's force in the lava field. Its lukewarm water is rich with nutritional minerals such as silica and sulfur that scrap your body off dead cells and germs, leaving you feeling refreshed and anew. Blue Lagoon is also famous for its healing abilities in skin diseases such as psoriasis, a condition where the skin is continuously itching.
The water temperature ranges averages 37 to 39 degree celsius.
Blue Lagoon offers a variety of packages ranging from a simple Blue Lagoon Bath to an assortment of royalty treatments with relaxing spa and soothing massages.
Inspired? Here are some sites for you to make your travel happen:
TraipZilla Tour Packages to Iceland
Image credits: http://bit.ly/RN5uh6