"Vacation", in the eyes of an adrenaline junkie, holds a very different meaning compared to an ordinary "holiday". True, vacation involves crossing borders with a luggage or a backpack, but these outdoor enthusiasts are not contented with just enjoying the sea breeze in their bikinis and trunks – they want to be in the sea.
If you're nodding your head, prep your calendar and pen 'cos we can smell an adventure coming right up.
Come face-to-face with the sharks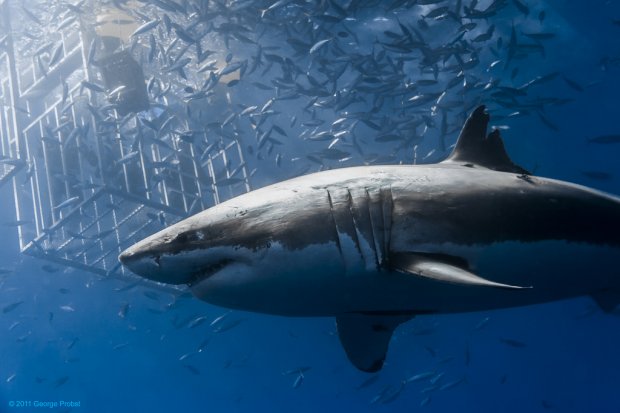 Image credits: http://bit.ly/TMeW6j
If you're a fan of Discovery Channel, you would have seen awe-inspiring clips of professional divers who swam just inches from sharks. Well, it isn't something that's unachievable in your lifetime.
Let the professional diver and skipper from Great White Shark Tours escort you down the depth of the sea and get up close and personal with the legendary Great White Sharks, with all safety measures and preparations in place.
Try taking up the shark diving package when you're at Gansbaai, South Africa. At just R 1500.00 (SGD 180.80), you can expect to travel to and fro Dyer Island (approx. 8km distance) and spend four solid hours dating with sharks.
Travel back in time to the Second World War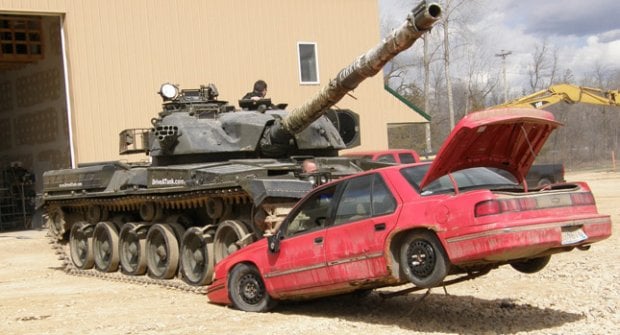 You can meddle and fiddle with real world war weapons, how cool is that?
Image credits: http://bit.ly/1pqUemm
This unobtrusive place is a unique theme park unlike the ones you're familiar with. This Drive-A-Tank theme park in Minnesota, United States, needs neither the roller coasters to make you feel the adrenaline rush nor the gravity drops to ignite that free fall stimulation.
In fact, this one-of-a-kind military theme park gets enthusiastic civilians to take on a small-scale military adventure. You can experience firing off a .30 calibre machine gun, do a mini role-play and be a British commander navigating your way through muddy obstacles.
The most exciting is still to roll over and flatten real cars using real tanks that were used in World War II and earlier.
Unique theme parks don't call for an affordable price. Ticket price for the theme park starts from USD 399 (SGD 499).
Here's a video to keep you entertained and inspired while you save up for your trip.
Scale the coldest region on Earth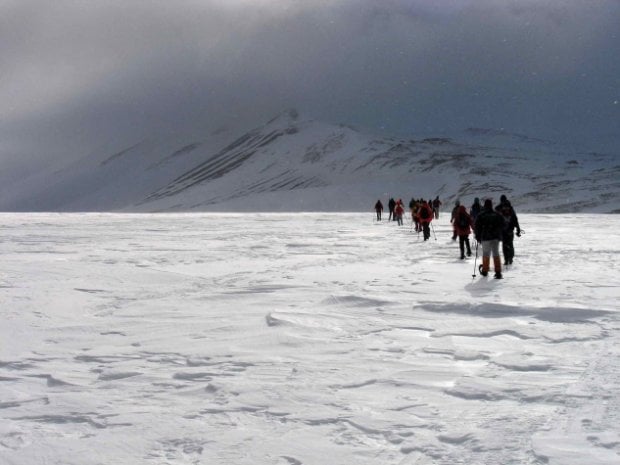 Image credits: http://bit.ly/1k8oFZs
The coldest, the driest and the largest continent, the Antarctic is the definition of extreme travel adventures. Explore the remotest places and go beyond any expeditions have ventured.
Step out of your comfort zone and hire a tour operator to bring you to trek the bitter cold wilderness.
Walk on the same ground as the penguins and seal colonies. Look up at the sky to see seabirds flying freely in the cold air. If you're lucky enough, you may even catch sighting of Humpback and Minke Whales near your boats!
Live life on the edge in the Devil's Pool
Image credits: http://bit.ly/RAkEX0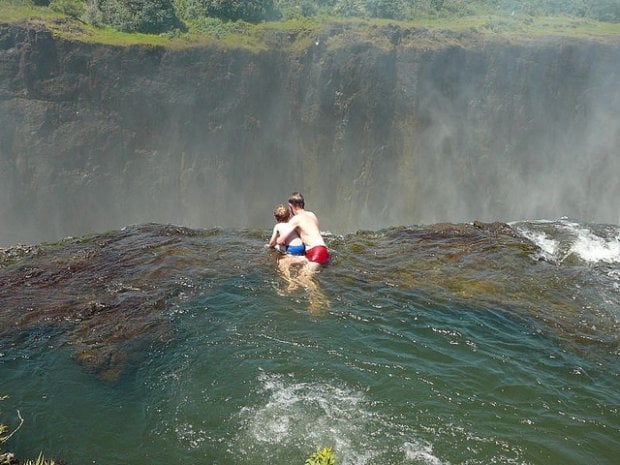 Image credits: http://bit.ly/1ntLZt3
Go on, this is the most dangerous pool anyone can swim in. The Devil's Pool at the border between Zambia and Zimbabwe, South Africa welcomes adventurous swimmers every year to challenge its waters. Between September and December, the rock barrier at the edge of the Victoria falls forms a small, weak whirlpool that is relatively safe for swimmers to splash and splatter in the clear water.
If you are daring enough, jump into the pool and let the currents sweep you towards the plummeting gush of water at frightening speed. The protruding rock will brace the raging water and bring you to an immediate halt just a few inches away from the falls.
While the thrill of the rush is a big kick, some adventurers have plummeted to their own death, so trust your guts when you sense danger and stay away from the edge of the pool.
Don't know where to start looking for adventurous travel? Check out some of TripZilla's adventurous travel package for ideas!