American potato chip brand, Lays, has always been experimental when it comes to its non-classic flavours. My personal favourite would be the ketchup-flavoured one, which I was able to find abroad a few years back. Meanwhile, in Thailand, there are two new Lays flavours inspired by popular Korean snacks: cream cheese garlic bread and spicy ramyeon. 
Here's what we know so far about these Korean-inspired potato chips from Lays! 
What do these new Lays flavours taste like?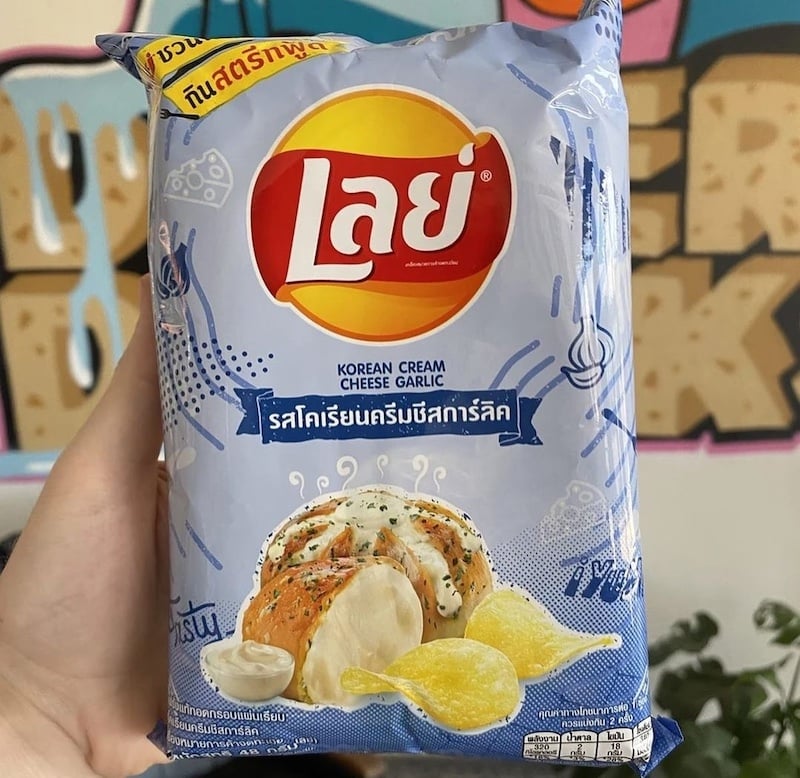 First up is the Korean Cream Cheese Garlic Bread flavour, which was inspired by the Korean bakery crowd favourite. Many enjoy the pastry for its creamy texture with a mild garlic taste. It's sort of reminiscent of the classic sour cream and onion flavour, but with a stronger cheesy punch.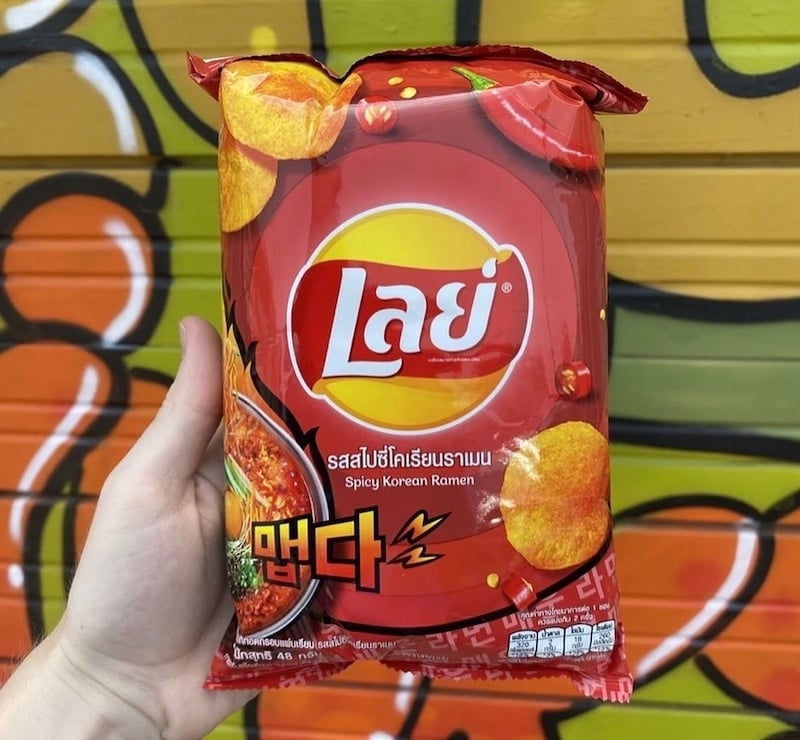 On the other hand, the Spicy Korean Ramen flavour is quite the heavy hitter… and we mean that in a good way! It's as hot and spicy as promised, unlike other similar potato chips whose flavours take a while to kick in. 
Also read: 16 Korean Snacks to Bring Home a Taste of South Korea
Fortunately, you can try out these new Lays flavours even when you're not in the Land of Smiles! There are several online stores, such as soulhungrysg, that sell these. 
In the meantime, are there any other Korean snacks that you think would make a yummy potato chip flavour? We'd love to hear your thoughts! 
---
All images are credited to soulhungrysg | Official Instagram Page