When I say 'Bangkok', what is the first word that comes to mind? The answer is 'shopping'! If the word you thought of was not shopping, be a kind soul and try not to rain on my parade. With the Amazing Thailand Grand Sale (15 June – 15 Aug 2015) well underway, it is about time that people start to spend some of that extra cash again. If you are unsure where in Bangkok to spend your dough, let me try to help you out a little.
Remember the phrase about how people resemble snowflakes because we are all unique and different? That totally applies to shopping as well. Some prefer luxurious malls with big brands and high-end restaurants, whereas others get a glint in their eyes when they spy cheap steals. Well to that, I say to each its own. But say, hypothetically, that there's a list containing a variety of shopping places in Bangkok catered to each individual taste. Will you care to have a look?
For the budget savvy
The phrase guaranteed to make a budget savvy person's eyes gleam is "wholesale prices". You only need to whisper it softly and their heads will turn so fast that you thought they were dancing to a rendition of Willow Smith's Whip My Hair.
1. Pratunam Market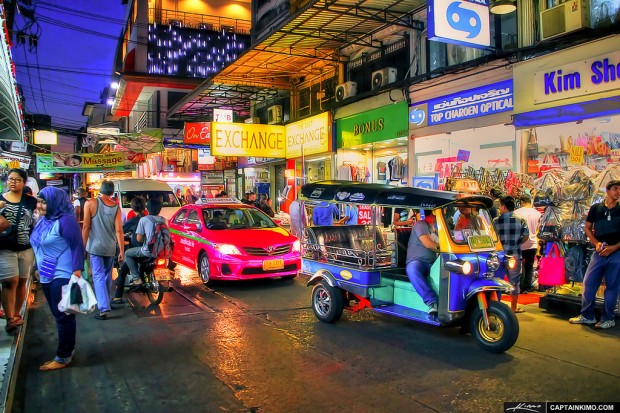 Image credit:Kim Seng
Besides allowing you to get your fix of retail therapy, this wholesale market also offers a glimpse into the lives of locals. The heat will get to you but you'd probably be able to withstand that due to the attractiveness of the prices. Remember to hydrate, hydrate and hydrate! Pratunam Market is open 24 hours a day so you can always visit the market after the platinum mall closes and literally shop till you drop.
And if you're a true-blue shopaholic who is willing to forgo your sleep, visit Pratunam Market in the morning, from 4am to 9am, for insanely cheap items which are going at wholesale prices. Trust me, it's going to worth sacrificing that few hours of shut-eye.
Opening hours: 24 hours a day
How to get there: Nearest BTS Chitlom
2. Platinum Fashion Mall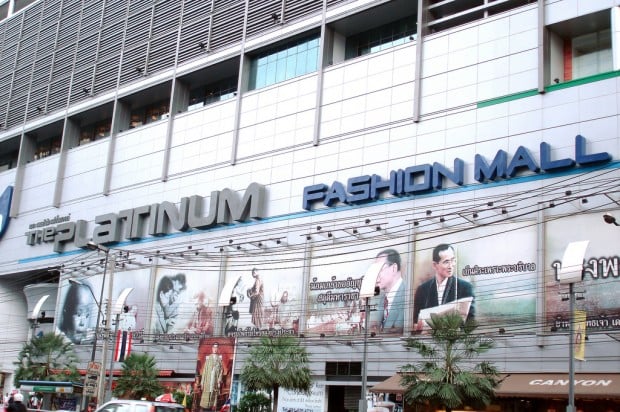 Image credit: Jzee
This is definitely the more comfortable of the two because who doesn't appreciate air conditioning in Thailand? Once inside, you'll hear the familiar tones of Singlish, and that is a testament to how popular this shopping destination is to tourists. A tip for bargain hunters is to take your time to wander around before purchasing any items, as there might be shops selling similar items at different prices. Prices in Platinum Fashion Mall are pretty low, and surprisingly the items are of decent quality, even at such cheap prices.
Opening hours: 08:00 – 20:00 (Wed, Sat and Sun) and 09:00 – 20:00 (Mon. Tues, Thurs and Fri)
How to get there: Nearest BTS Chitlom
Also read: The 3 Shopping Places in Bangkok That Non-Shopaholics Will Love
For those who want a little of that hipster vibe
3. Ratchada Train Market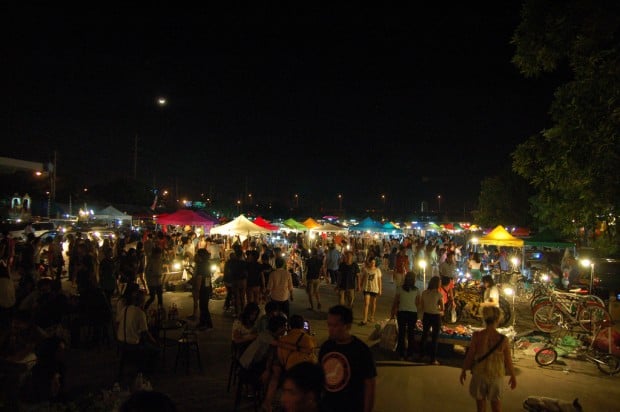 Image credit: Dana McMahan
Ratchada Train Market is a smaller scale but infinitely more convenient version of the popular Rod Fai Train Market in Srinakarin. There is a unique charm to the place as it is infused with a combination of vintage flair, live performances by artists, street food and the usual market fare. The Ratchada Train Market is very popular because it is easier to reach via public transport.
Opening hours: 17:00 – 24:00 (Thursday to Sunday)
How to get there: Thailand Cultural Centre MRT, Exit 3
For the luxury shoppers
4. EmQuartier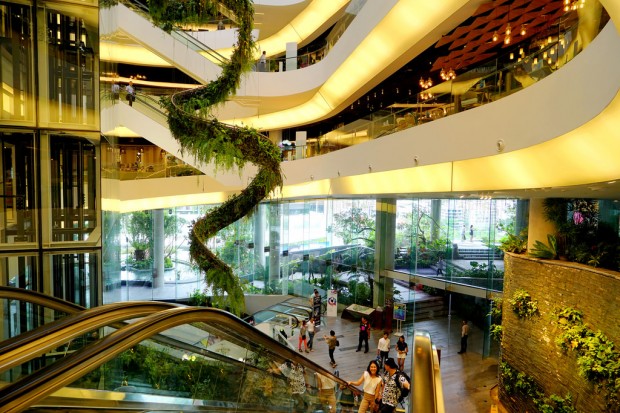 Image credit: lin Judy(快樂雲)

This new kid on the block is well-deserved of all the hype surrounding it. One glance and it is easy to tell the amount of effort placed into the mall's design. The greenery plastered all over the mall's interior makes it aesthetically pleasing to the eye, especially after a day of jostling around in the busy Bangkok streets. The tenants in EmQuartier definitely lean more towards the higher end of the scale, with brands such as Louis Vuitton and Gucci. But don't despair if your budget is a little tight! The wallet-friendly options such as H&M and Uniqlo are also available here. Along with shopping, the culinary offerings have also been the focus of much attention with many stand-out options available.
Even if one is not ready to splurge, the EmQuartier is definitely a place where you can go to walk off your heavy meal, or catch a movie and devour a fancy tub of truffle flavored popcorn.
How to get there: Phrom Phong BTS
Also read: Bangkok Shopping Guide to Beauty Buys in Mahboonkrong (MBK) Center
For the family-oriented
5. Terminal 21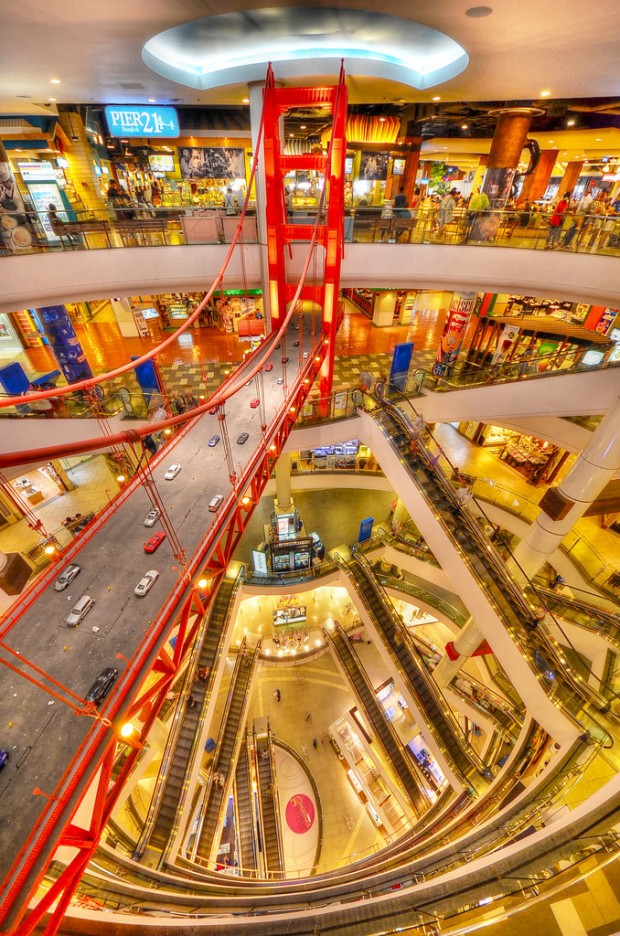 Image credit: Mike Behnken
Terminal 21 is a mall that piques one's interest and guarantees fun for all ages, and its amusing themed floors offer shoppers an intriguing retail experience. Every floor represents a different city, with elaborated decorations and displays which are iconic to each city. So prepare to transport yourself from Istanbul to Paris with just an escalator ride. Also, do yourselves a favor and visit the washrooms where there are more surprises to be discovered. Terminal 21 is a great place to entertain the children and even if you're not young at age, I am sure you can find the youth in you to appreciate all the cheeky nods to the different themes.
Opening hours: 10:00 – 22:00
How to get there: Asok BTS
For the absolute multi-tasker
6. Asiatique The Riverfront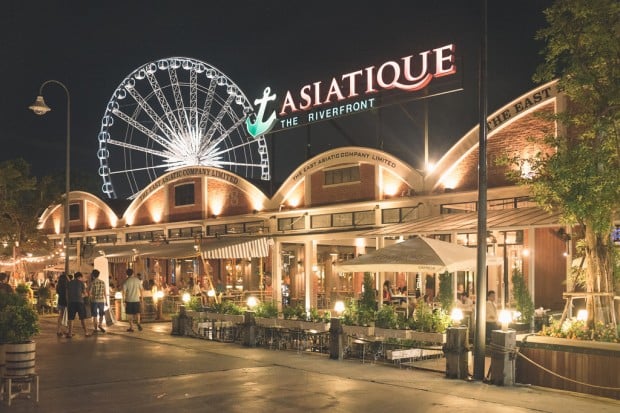 Image credit: Michael Saechang

Why multi-task you might ask? The answer is simple. That's because there are so many exciting things to do in just one setting. At Asiatique, you can shop, have a meal at the restaurants, aggressively knock your beer mugs together at the bars, go for a ride on the Ferris wheel or simply enjoy the scenery at the riverfront. And if you're still unsatisfied with all these activities, there's even live Muay Thai shows that you can catch! Basically, there are plenty of things to do, eat and watch. Prices for shopping are great too and you'll be surprised at how many things you can get even when you're keeping a tight rein on your spending.
Opening hours: 17:00 – 24:00
How to get there: Saphan Taksin BTS –→ Take a free shuttle at the end of the pier
Forget shopping online or at overpriced boutiques in shopping malls. Now that the Amazing Thailand Grand Sale is in full swing, there's no better time than now to book a trip to Bangkok and shop your hearts out!
Many thanks to Tourism Authority of Thailand (Singapore Office) for making this trip possible.